The Wood Wool Ceiling range of products is the eco-friendly ceiling solution from Dexune. The products are specifically designed to meet all the requirements of ceiling structure including functionality and design.
About the product
Wood-wool fibre is now a leading solution for interior elements within the sphere of eco-friendly options. It is a cost-effective fibre ceiling solution with higher performance. Dexune's range of Wood-wool ceiling products utilizes all the advantages of wood-wool to deliver products that are soundproof and thermally insulating.
The products are also available in multiple sizes and colour variations to suit the false ceiling design requirements and other elements of individual spaces. 
[vvsmustread]
Product Description
  Dexune Fibre Ceiling-Wood-Wool Ceiling Specifications
Material – high-quality wood wool

Durable Dexune Fibre Ceiling

Consistent finish

Varied colour and size options

Thickness – 10/12/20/25mm

Clean corners

Square panels

Less dust than the competition

Cost-effective – lower cost than other solutions

Class A Fire Rated

Low VOC

Manufactured from 3 simple ingredients: wood fibre, cement, & water
Can be used as ceiling or wall mount

Paintable

With a wide range of SonoKote™ colours

With sound absorber and thermal insulation properties

Application – Schools and civic centres like classrooms, auditoriums, gymnasiums; restaurants, bars, wellness centres, sports and entertainment facilities, manufacturing and industrial facilities, airports, garages, etc.
Dexune Customer Care No. is 0120-2341119
Brand Info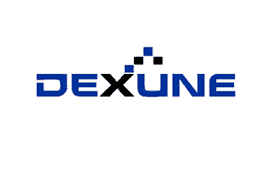 Dexune
Dexune manufactures false Ceiling System & is a Suppliers of false Ceiling System and Acoustics systems. They offer interior designing of False Ceiling / Wall Panelling material for Commercial and Residential sectors.