Duravit AG, founded in 1817 and headquartered in Hornberg, Germany, is primarily a manufacturer of porcelain bathroom fittings. Duravit is notable for having employed prominent designers such as Philippe Starck, Sieger Design, EOOS, Phoenix Design, Frank Huster, Christian Werner, and Matteo Thun for its product lines. The OpenSpace shower enclosure is an innovative, new product from their catalog.
About the Product:
A shower enclosure takes up a lot of valuable space in the bathroom – but does it really have to? The EOOS group of designers thinks not and therefore developed the innovative OpenSpace shower enclosure that makes the bathroom bigger.
[vvsmustread]
Product Description
The shower enclosure has a frame in brilliant chrome that provides the contours on the wall. Furthermore, two large self-locking glass doors fit in the frame, in a translucent design or with a mirror on one side. After showering, the doors of the shower cabinet folds against the wall. This avoids a rail protruding into the room, the tap fittings and shower hose are concealed and the bathroom appears much larger, particularly with mirrored glass.
First and foremost, the features of the Duravit shower cabinet include:
The full mirror offers added practicality and creates a greater sense of space
Also suitable for barrier-free bathrooms
The door folds against the wall, the tap fittings are concealed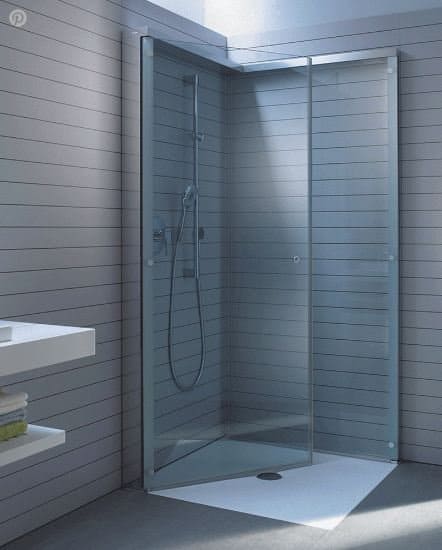 Image Source: Duravit.in
Additionally, the specifications of the shower enclosure include:
Adjustment- The joint U-profile makes up for a wall unevenness of up to 18 mm. This is a great advantage when walls are not completely flat, as is commonly the case in older buildings.
Dimension- 785 X 785 mm
Opening Side- Right
Model-No.- 770001
Contact Details
M: +91-9967632127
Email: support@buildingandinteriors.com
Brand Info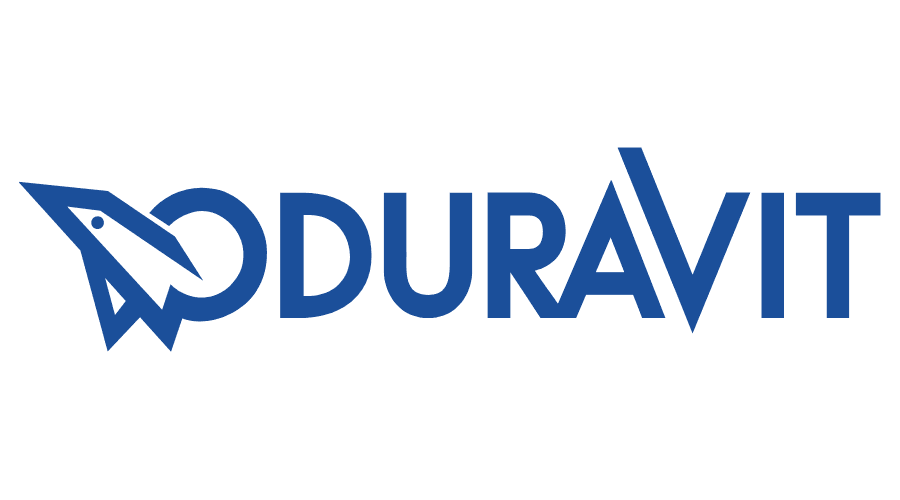 Duravit India
Duravit India is a 100 % subsidiary of Duravit Germany. This bathrooms brand with a range of products in the upper to premium segment of the market. The company has a strong presence in the Indian market. It's products are available at premium outlets catering to the building materials market.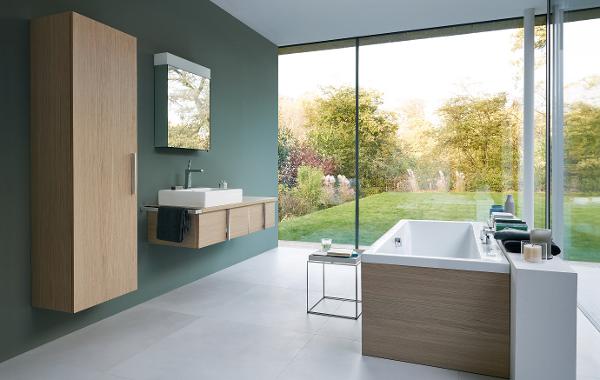 Duravit India has a manufacturing set-up, and is part of Duravit's global manufacturing base across the following regions:
Germany (sanitaryware and bathroom furniture)
India (sanitaryware)
France (sanitaryware)
Egypt (Sanitaryware and acrylic bathtubs)
China (sanitaryware)
Tunisia (sanitaryware)
In addition, the company has a distribution presence across 24 countries (including the manufacturing base countries).
Duravit product range includes:
Washbasins, bathroom furniture, faucets, accessories
Water closets (WCs), shower toilets, bidets, bathroom accessories
Bathtubs, bathtub covers, bath mixers, hand-showers
Bathtubs and saunas
In line with it's innovative solutions, the company has been the recipient of many international design awards like the Red Dot and German Design Awards.
Duravit offers Architects and Designers designing tools to help them plan bathrooms spaces. It has solutions for bathrooms as small as 2.6 sqm. As a result, many well-designed bathroom are possible with Duravit products. This is especially useful for large cities where Architects and Designers find space constraints limiting their amount of design freedom.
Video