REHAU Edge bands- RAUKANTEX pro Zero-joint Edgeband | Edgebanding tape
REHAU develops the most innovative and environment-friendly products in the building materials industry with exceptional performance. One such revolutionary product on the list is REHAU RAUKANTEX pro also known as Zero-joint Edgebands.
About the Product
REHAU RAUKANTEX pro "Zero-joint Edgeband " is a visually appealing and functionally unparalleled product. It replaced the traditional glue with its pre-applied, polymer functional layer. It allows a seamless look and offers great benefits.
REHAU edgebands - RAUKANTEX has been a preferred solution for quality conscious modular kitchen and furniture manufacturers for a very long time. The company is celebrating 50 years of RAUKANTEX in 2021. In addition to the manufacturing community, Architects and Interior Designers have had a delightful experience of integrating RAUKANTEX edgebands into their creative ideas. They have been particularly impressed by the brand's sheer variety in edgebanding solutions. As creative professionals, they are able to provide a signature touch on their projects through the availability of thousands of colors, sizes, textures and finishes. About the Product REHAU RAUKANTEX uPVC Edgebands can match any corresponding laminate texture, design or color, giving endless design possibility to a home, workplace, hospitality establishments and institutions.
| | |
| --- | --- |
| Attached PDF: | |
Product Description
Let's start with basic, an edge band is a thin strip of impermeable PVC which can be cut into different length sizes to furnish and fit a wood panel or peice of furniture. It is applied on the wooden surface using a strong adhesive and then a heat roller is used to melt and even out the adhesive and glue the edgeband smoothly on the furniture. The REHAU edge band, the advanced edgebands that comes without a glue joint, thus, it doesn't collect dirt or turn yellow over time. Also, the edge  band oozes class and excellent functionality.
Specifications and Features of REHAU Edge bands
1. They are also known as the Laser Edgebands due to their laser bonding technology.
2. It offers a monolithic design to the panel.
3. The zero-joint edgeband offers a strong heat and moisture-resistant bond.
4. Better moisture resistance, heat resistance, and performance over time.
5. ABS and PMMA, the most commonly used materials for making these Zero-joint REHAU Edge bands.
6. No hotmelt or down-line cleaning of excess adhesive from finished furniture panels.
7. The product is highly durable and environment-friendly.
8. Also, as the material purity of the resulting waste remains intact, the REHAU Edgebands enable us to ensure environmentally friendly disposal.
9. It comes in 1000+ colours and various sizes.
10. The REHAU edge bands use three technologies to achieve invisible joints
a. Laser technology
b. Near infra-red technology
c. Hot air technology
11.  Raukantex zero-joint REHAU edgebands come with anti-bacterial and scratch-resistant properties.
12.  They are fire-resistant. Thus, they protect the furniture in case of fire.
13. The waterproof quality of these furniture edgebands makes them ideal for kitchens, bathrooms, and all water-prone areas as well.
Image Source: Rehau.com
Contact Details:
Brand Info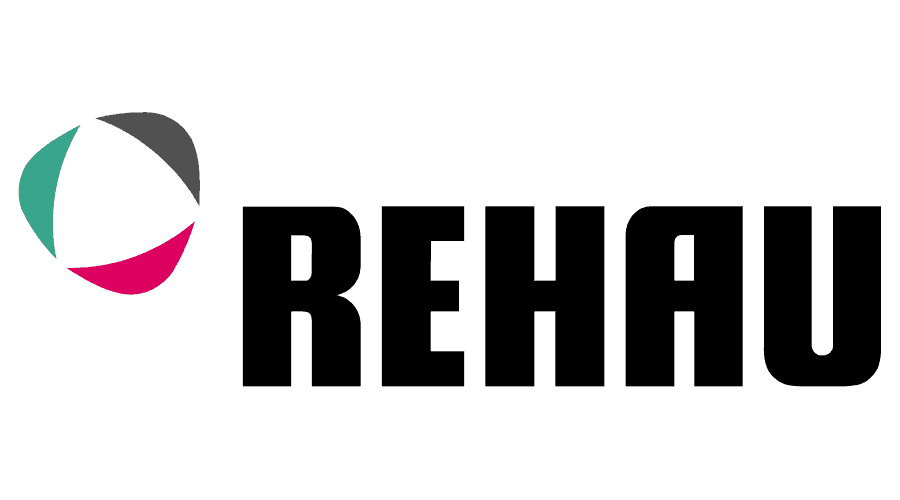 REHAU
REHAU India has always aimed to develop novel formulations that broaden the scope of polymer materials' applications. It devotes time and resources in important future topics including energy efficiency, renewable energy, water management, transport, and future living.

REHAU's product range includes:-
Water Supply – RAUTITAN: Water services system of high-density polyethylene (PE-Xa) pipes used with MX (DZR Brass) and PX (polymer PPSU) fittings.
Wastewater Drainage – RAUPIANO PLUS: Polypropylene-based wastewater system for private homes, hotels, schools, hospitals, office blocks or commercial kitchens.
Radiant Cooling: An innovative approach to high efficiency cooling.
Radiant Heating: Flexible heating solutions for residential homes, apartment buildings, office buildings, schools, assisted living centers, auditoriums, barns, and warehouses.
Contact Details:
Video