REHAU pre laminated boards & panels – RAUVISIO Crystal Decor | Glass laminates
REHAU manufactures the most sustainable, efficient, and designer ranges of surface materials in an affordable range. One such extraordinary product in the range is the RAUVISIO Crystal Decor surface solutions.
About the Product
REHAU – RAUVISIO crystal décor pre-laminated boards highlight the luxurious and elegant factor of any household or office. They come in a variety of textures, from high-gloss to matt, to meet the needs of any interior.
REHAU RAUVISIO Brilliant - the latest generation of high-gloss acrylic laminates for furniture and interior applications offered at an excellent price. It can easily replace high-quality painted components due to its vibrant depth effect. Moreover, the spectacular high-gloss laminates made up of a PMMA and an ABS layer, provide a high-tensioning force that improves surface stability following processing. RAUVISIO Brilliant is UV resistant and ha
| | |
| --- | --- |
| View Catalogue: | |
Product Description
REHAU RAUVISIO Crystal Decor pre laminated boards are glass laminate boards with an elegant and luxurious look. Clean surfaces and minimalist appearance make the front panels and boards perfect for areas such as kitchen, bathroom, dining room, etc.
RAUVISIO Crystal Decor pre laminated boards
They offer trendy designs in glass optics that look like wood or stone, while completely eliminating the disadvantages of real glass. Suitable as a cabinet door, or in a wardrobe, these laminated glass surfaces can be used in the kitchen, bathroom or living area.
Features of the pre laminated boards
1. Up to 50% lighter than real glass
2. Colour and UV-stable even under harsh conditions
3. Scratch-resistant even in daily use due to hard coat finish
4. Unique pieces with customised fronts in zero-joint quality
5. Impact resistant and 10 times more durable than real glass
6. Flexible processing possible using conventional wood working tools
7. In addition, 100% matched edgebands available
8. Dimensions of pre laminated boards: 2800 x 1300 x 19 mm
RAUVISIO Crystal Decor glass laminate front panels
REHAU RAUVISIO front panels are available in a number of colours and finishes, including high-gloss and super matt. The glass laminate panels come with a matching colour balance sheet on the back.
The high-quality RAUVISIO front panels can be custom-made to your specifications and shipped in 15 days.
Features of the front panels
1. TÜV-tested according to AMK regulations
2. Like pre laminated boards, up to 10 times more break-resistant than real glass
3. Hygienic, free from chemicals, and food safe surfaces
4. Extremely resistant to deformation even with applied force
5. Quick refurbishment for instant use
6. Can be processed with conventional wood working tools
7. High scratch resistance due to its hard coat finish
8. Available in 19 mm thickness, panels are finished with 45-degree chamfered edges
9. Suitable for making invisible cuts at the building site for customized requirements
Pre laminated boards & panels: Colour collection
Contact Details
M: +91-9967632127
Email: support@buildingandinteriors.com
Brand Info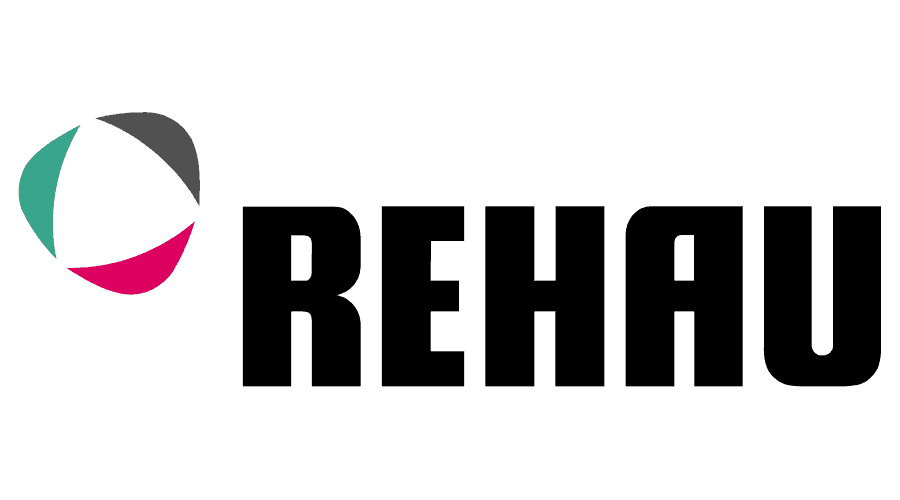 REHAU
REHAU India has always aimed to develop novel formulations that broaden the scope of polymer materials' applications. It devotes time and resources in important future topics including energy efficiency, renewable energy, water management, transport, and future living.

REHAU's product range includes:-
uPVC Edgebands: Edge banding solutions available in 9 variants. These include RAUKANTEX Color & Décor, Mirror Gloss, Magic-3D, V-Groove, Wood Veneer, Retail collection, V-Twin, and Super High Gloss.
Surface Solutions: RAUVISIO materials for kitchen, bathroom, living room, office, or shop available in premium laminates, pre-laminated boards as well as customized panels/shutters.
Solid Surface: Environment-friendly, acid and dye-resistant, thermoformable, non-porous acrylic artificial stone by REHAU polymer, India.
Storage Solutions: The RAUVOLET tambour door system, track systems, profiles and accessories.
Plinth Systems: RAUVARIO systems including cover, connectors, end caps, flap, cover panel bracket, height adjuster, as well as handle profiles.
Flooring Solutions: RAUFLOOR crescendo plank and neostein – luxurious flooring solutions for residential, light commercial as well as office applications.
Weaving Materials: RAUCORD – premium UV resistant, weatherproof and temperature resistant, and scratch-free weaving material for outdoor and indoor furniture as well as garden and home accessories.
Wood Working Accessories: Innovative solutions including the Portable edgebander + box, Power Edgeband Router, Manual End Trimmer, Guillotine, Manual Edge Trimmer, Vacuum Table, Foliex, Flush cutters, Internal and external planes, Cutter-Set, Finisher, Flap wheel, Glue applicator, as well as REHAU Masking Tape.
RAUBOND Adhesives: Water-based as well as hotmelt adhesives for edge banding, wood, plywood, acrylic, veneer, PVC, ABS, finger jointing, resinated paper edges, melamine resin edges, etc.
Water Supply – RAUTITAN: Water services system of high-density polyethylene (PE-Xa) pipes used with MX (DZR Brass) and PX (polymer PPSU) fittings.
Wastewater Drainage – RAUPIANO PLUS: Polypropylene-based wastewater system for private homes, hotels, schools, hospitals, office blocks or commercial kitchens.
Radiant Cooling: An innovative approach to high efficiency cooling.
Radiant Heating: Flexible heating solutions for residential homes, apartment buildings, office buildings, schools, assisted living centers, auditoriums, barns, and warehouses.
Contact Details:
M: +91 21 3567 4301
E-mail: infoindia@rehau.com
Video