With 90 years of experience, German renewables expert Stiebel Eltron is a leader in the field. The brand provides a wide selection of energy-efficient solutions at great prices, including heat pumps, instant water heaters, geysers, water purification, hand dryers, water filters, and more. One such product is the drinking water filter – STREAM 5S.
About the Product
The revolutionary Stream 5S offers year-round, uninterrupted safe drinking water with added minerals. It has large carbon layers for great-tasting filtered water and 5 stages in 4 enclosed filters for safety and hygiene.
[vvsmustread]
Product Description
The difficulty of finding clean, uncontaminated drinking water has arrived with the monsoons. The ground-breaking solution for domestic use – Stiebel Eltron UV water filter Stream 5S not only solves this seasonal problem but also offers continuous, safe drinking water with additional minerals all year round. It contains big carbon layers for great-tasting filtered water and 5 stages in 4 enclosed filters for safety and cleanliness.
The Ultrafiltration technology ensures 100% removal of bacteria with no water-wastage and the antibacterial silver ions provide double protection. Large carbon layers are included as well for great-tasting filtered water for domestic use. The fact that no electricity or storage tank is needed is the best and most advantageous feature. Simple "Push & click" technology is used to make filter replacement simple.
Stiebel Eltron UV water filter Stream 5S – Product details
Stream 5S by Stiebel Eltron instantly provides clean and fresh drinking water by purifying water from the municipal supply through 5 stages in 4 filter cartridges.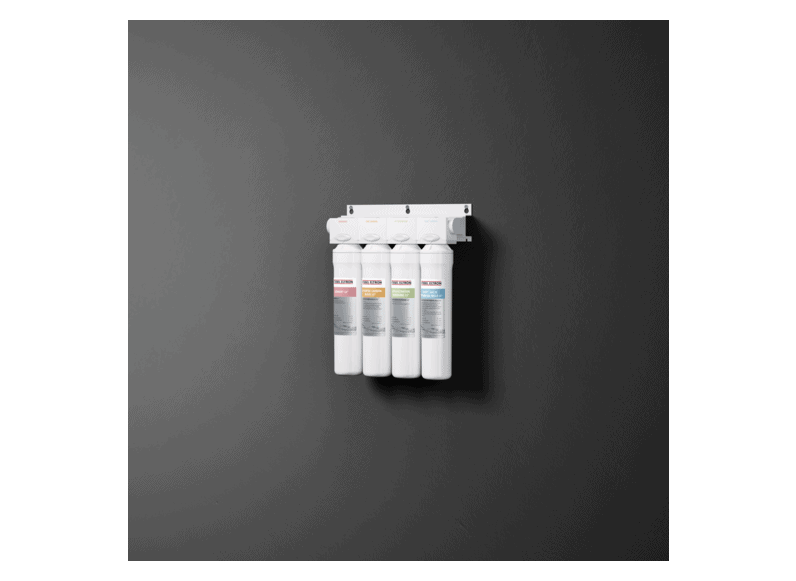 Image Source: stiebel-eltron.in
More than a simple filter – the Stream 5S offers you the following:
5 stages in 4 encapsulated filters for safety and hygiene
Ultrafiltration technology for 100 % removal of bacteria with no water wastage
Antibacterial silver ions provide double protection of the water filter
Large carbon layers for great-tasting filtered water
No electricity or storage tank required
"Push & click" system for easy filter replacement
Technical specifications
Depth: 100 mm
Height: 400 mm
Width: 295 mm
Filtration stages: 5 Stage
Filter stage 1: Sediment filter – 1 μm
Filter stage 2: Activated carbon block – 0.5 μm
Filter stage 3: Ultra filtration (hollow fibre) – 0.1-0.01 μm
Filter stage 4: Granulated activated carbon
Filter stage 5: Mineral ceramic balls
Nominal flow rate: 2 l/min
Max. operating pressure: 4 MPa
Temperature range: 4 – 35 °C
Min. operating pressure: 1 MPa
Max. flow rate: 4 l/min
Maximum water pressure: 4 MPa
Draw-off option: Swan neck tap
Colour: White
Installation type: Undersink
Weight: 2.7 kg
So, call us now to buy the most efficient and advanced drinking water filter – STREAM 5S!
Contact Details:
M: +91-9967632127
Email: support@buildingandinteriors.com
Brand Info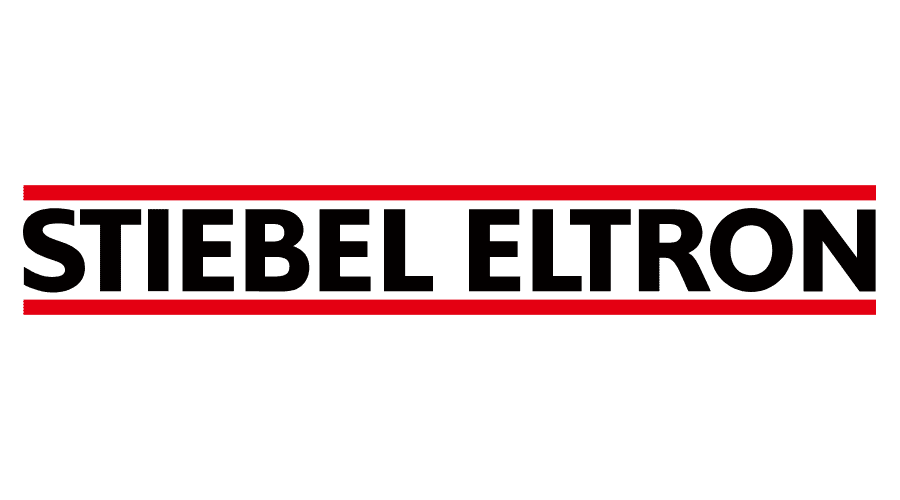 Stiebel Eltron
Stiebel Eltron – The German lineage
Stiebel Eltron was established in Germany in the year 1924. The company is one of the leading manufacturers of products in the category of 'Hot Water' and 'Renewable Energy'. It is headquartered in Holzminden, Germany. Today, it has a strong presence in major markets across the world, including India.
It's founder Dr.Theodor Stiebel started realizing his vision of developing and manufacturing products with low energy consumption, greater safety and comfort. This very objective drives the company even today. The company pursues a clear strategy in the production and development of products – for environmentally friendly, efficient, and convenient building services. The company relies on over 3,900 employees around the world and their expertise at every stage of development – from the initial design, right through to the manufacture of the final product. The result is efficient and innovative solutions for hot water, heat, ventilation and cooling.
Stiebel Eltron India
In India, the company is present as a wholly-owned subsidiary of the parent German company. It is based in Pune, Maharashtra. And, the range of products in India are the same as sold by the company worldwide. As a result, one sees  Instantaneous Water Heaters, Small Water Heaters, Heat Pumps, Ventilation systems, Central Heating Systems, Room heating solutions, Energy Management, and more being available in India.
The company's products remain backed by a highly trained team of sales and service professionals. Also, the products are available at quality bathroom and sanitary retailers across India. In addition to this, Stiebel Eltron India remains actively involved with MEP Consultants and helps them design and select robust solutions for projects across India.
Major Product Categories:
Stiebel Eltron India Customer Care Number – +91 20 67 48 0928
Website:  https://www.stiebel-eltron.in/en/home.html
Video