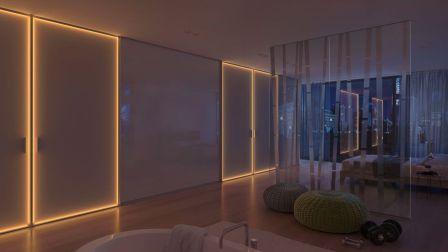 raumplus India is expanding it's India footprint. The German brand is an expert in 'customised sliding systems and room dividers'. The product range includes:
Walk-in Closets
Built-in Closets
Solutions for Sloped Ceilings
Corner Solutions
Room Dividers
Dressers
raumplus India is looking at working with Architects, Interior Designers and OEMs like furniture and sliding wardrobe manufacturers. raumplus has successfully delivered it's solutions in offices like Yahoo and pretigious hotels in India. It is open to more projects including those in residential, office and hospitality segments.
The company believes in giving an extra dimension in it's solutions –  extra options, extra humanity, extra quality, and extra service. This has been it's hallmark for 2 generations. Today, raumplus is present in more than 72 countries worldwide. India is one of the focus countries for raumplus, where it sees a very good potential for growth.
The raumplus India differentiation
Strong focus on 'customisation' is what differentiates raumplus from the other brands in the market. Like many other industries, furniture components market typically works on 'standardisation'. This leaves out many projects/customers who are in need of solutions which do not 'fit-into' the prevailing standards. And this emphasis on 'customised solutions' extends across the order sizes.
[vvsmustread]
Consequently, even if you have small/individual orders or larger order sizes, raumplus is well-positioned to service your needs.  The solutions are backed by sound emphasis on quality, right down to the tiniest details.
This is possible only because raumplus has been working with respected designers and institutions to develop and test new products, technical innovations and ground breaking manufacturing methods. All of this helps it to give customers a world class quality product range.
So, if you are an Architect, Interior Designer, OEM, or looking at entering into sliding solutions, get in touch with raumplus India.
Contact Details
M: +91-9967632127
Email: support@buildingandinteriors.com