As part of our series Retailer Talk with BuildingandInteriors, we speak to Mr. Bhavesh Kubadia of H2O The Bath Boutique (sanitaryware & bathroom fittings dealers in Mumbai). He is one of the leading retailers of premium bath and sanitary fittings in Dadar, Mumbai. H2O The Bath Boutique was founded in 2008 and has since grown to become a popular retail destination for premium bathroom fittings and sanitary ware solutions in Mumbai.
In this interaction, Mr. Bhavesh Kubadia shares valuable insights into how his retailing business has evolved during the post-pandemic environment. He also talks about the changing market scenarios, typical challenges, how he goes about doing his business in a highly competitive market like Mumbai, and more.
Mr. Bhavesh Kubadia, H2O Bath Boutique, Dadar West, Mumbai (Sanitaryware & Bathroom Fittings Dealers)
The origin of the bath and sanitary fittings store
I started the H2O Bath Boutique in January of 2008. So, today, we are a 13-year-old business. In the beginning, I started retailing in a few international brands. As business began to roll, I started to retail in some of the leading German and Italian faucets and sanitary fittings brands. I did not start too many brands at the same time.
It has been steady and measured progress and I feel pleased with the way that we have been able to build our customer base around H2O The Bath Boutique.
In the recent 5-6 years, the Indian market has been becoming brand-conscious and discerning. This is even more pronounced in the post-pandemic market. People are looking for quality brands in their homes. The bathrooms and sanitary fittings market has also been witnessing this shift.
I would say that our move to tie-up with a German brand like Villeroy & Boch way back in 2015-16 has been paying us rich dividends all this while. And now, even more so.
About H2O The Bath Boutique by Mr. Bhavesh Kubadia
H2O The Bath Boutique is spread over a total area of 5000 sq. ft. in the ground plus one format. It is a multi-brand store that is not just a point of sale but also showcases an experience centre with a live section for showers.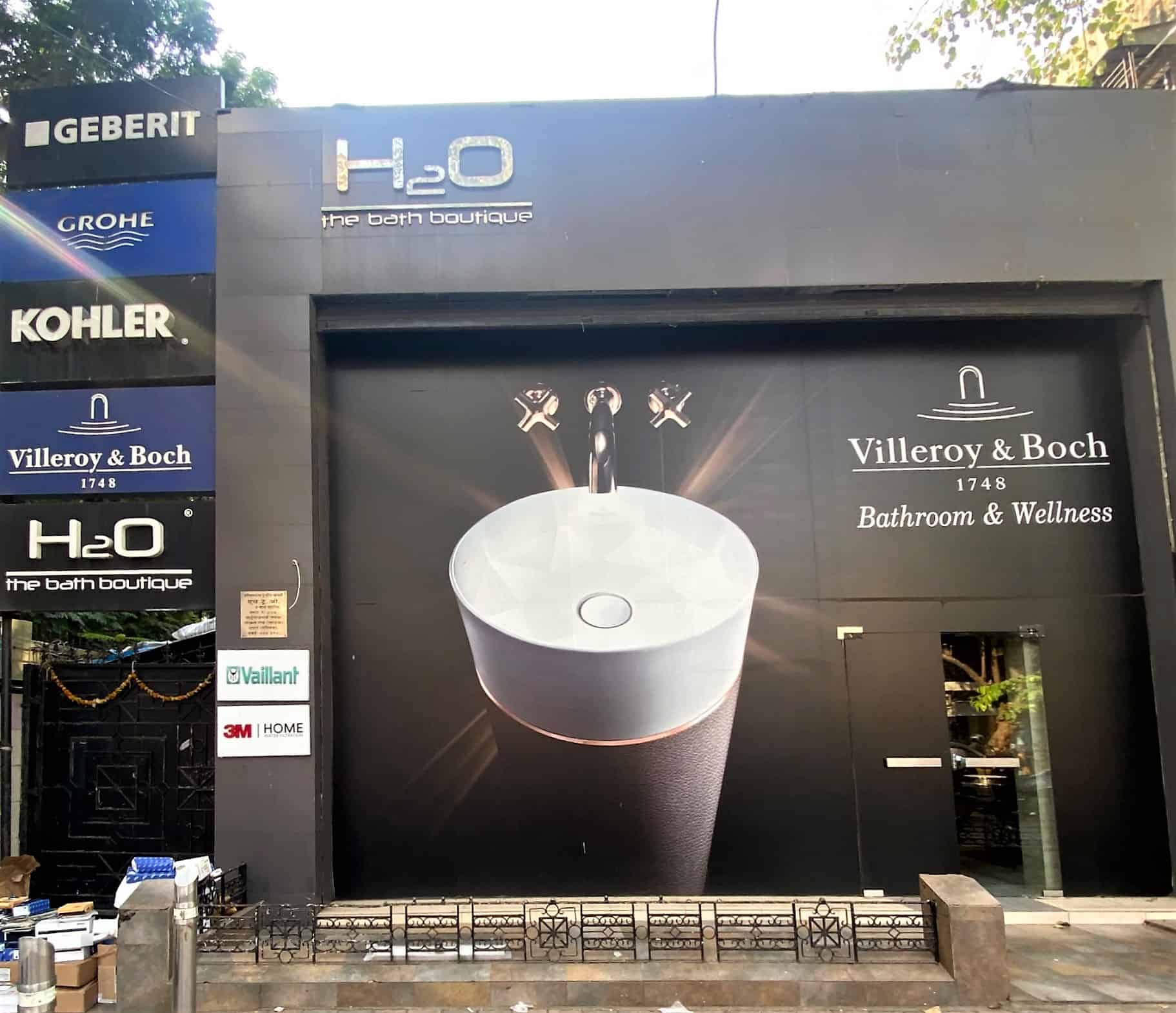 In the category of bathroom fittings (faucets), we are dealing in the Italian brand Bossini and the German brand Grohe. In sanitaryware, we retail in Villeroy & Boch from Germany and Kohler from the USA.
Additionally, 40% of my store comprises my own selection of 15-20 different Italian brands for bathroom fittings and sanitary ware.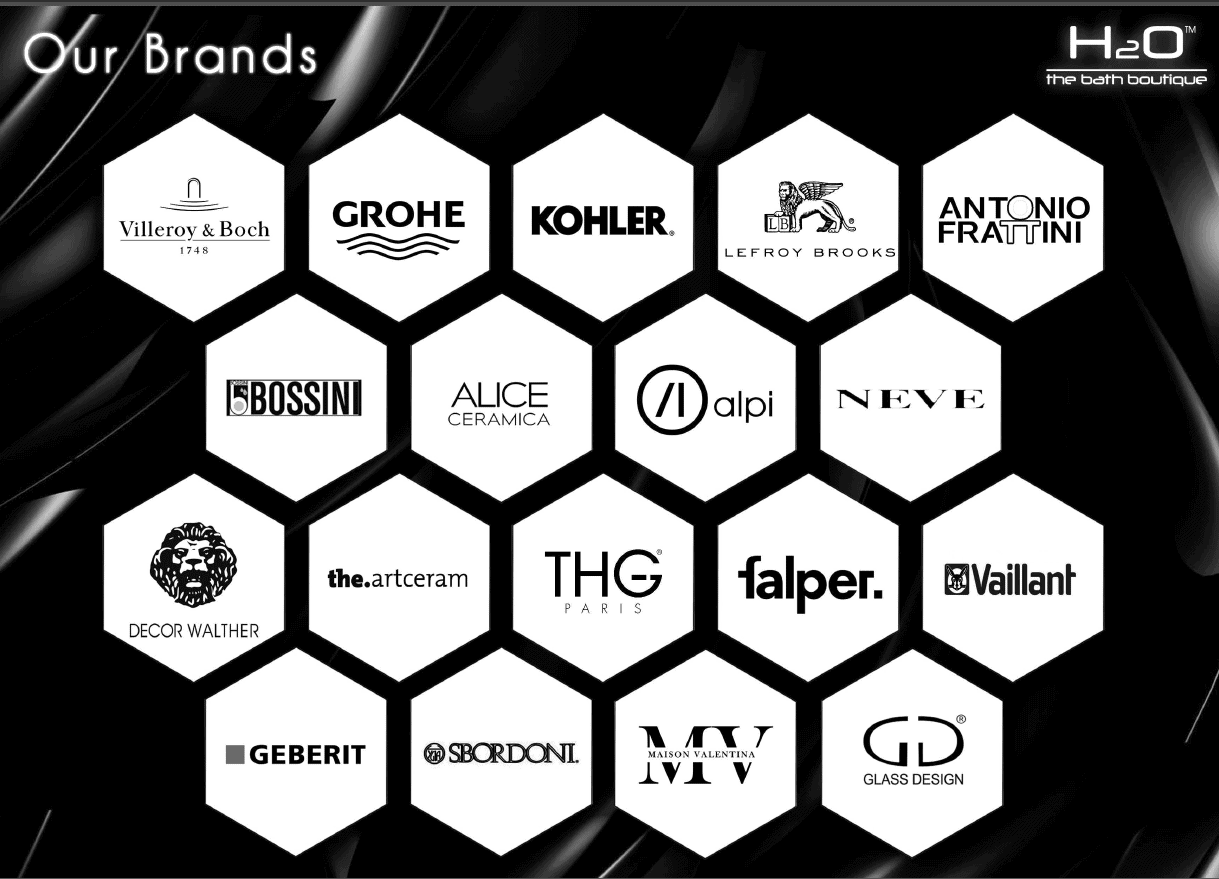 Brand selection criteria for sanitary ware and bath fittings
First of all, I always see the quality of the product because that's very important. The customer who is buying material from my store knows that they are looking for something different. Since I have multiple brands, they prefer my store over the other stores in this product category.
Secondly, I am dealing with many European brands. Since Architects and Interior Designers focus on design elements in the material they buy, having premium brands in the store helps a lot.
Moreover, the bathroom is the first area used by the homeowner in the morning! So, I don't want any complaints about any of my products especially the ones like showers, WC, basins, etc. Though these products may look simple, but in fact are very technical in design and functionality.
Therefore, I always take care of the fact that if I'm taking up some brand, I have to analyze two aspects of it- its quality and the design requirements of the clients and the project specifiers. If both the things fit the bill, only then I'll decide to sell a particular brand or product otherwise not.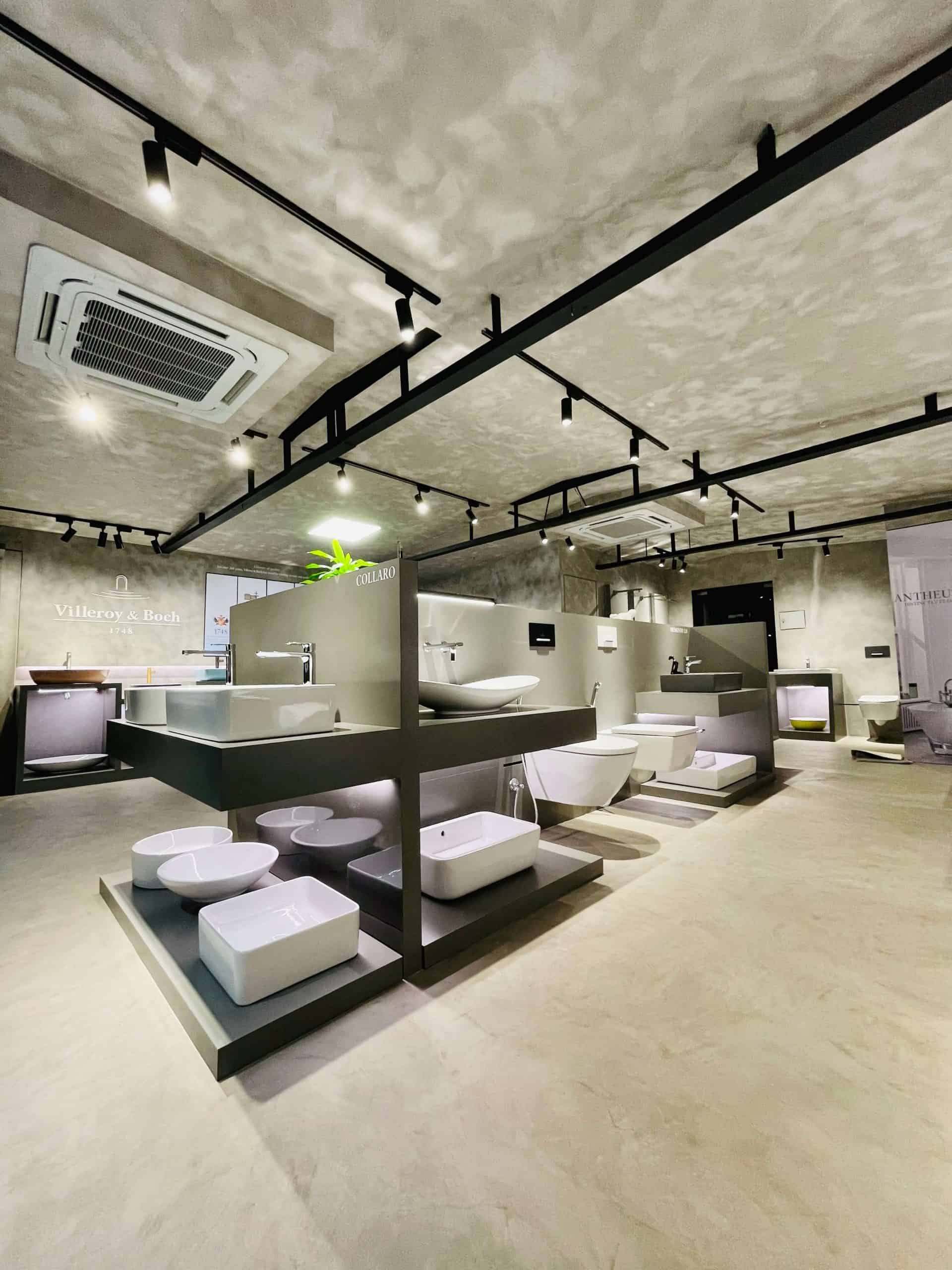 Retail philosophy of Mr. Bhavesh Kubadia
In my experience of retailing in the bathroom and sanitary fittings, many stores in Mumbai are operated by a sales executive whereas, at H2O, we give personal attention to each and every client.
Sometimes, clients ask for our advice on the kind of products they should go in for their bathrooms. This is a great responsibility as a wrong suggestion will spoil our relationship with the customer. And these are premium solutions. So, unlike some of the other stores, we attend to all our clients personally and are able to help them out by suggesting them the right product for their needs.
When we have brands like Villeroy & Boch with us, we are confident in the advisory we give to our customers. German technology and quality are respected the world over.
Average footfalls/enquiries for the bath and sanitary fittings
Being a showroom of only premium brands, we don't receive customers in big numbers.
Around 9-10 clients walk into my store on an everyday basis and take around 2-2.5 hours to go through the products. Moreover, most of our clients are Architects and Interior Designers.
Role of Architects and Designers in project business
Initially, it is important to educate the customer about the product. At the same time, since this segment is highly driven by Architects and Interior Designers, it is equally important to help them select products that fit their overall design requirements.
For instance, if the Architect is looking for something modern, we cannot expect him to settle for traditional or heritage products. Even if the customer likes any product and it doesn't go well with the overall theme that the Designer has planned, the purchase doesn't happen. As a retailer, we have to be sensitive to the Architect, Interior Designer and the customer. That's a task in itself!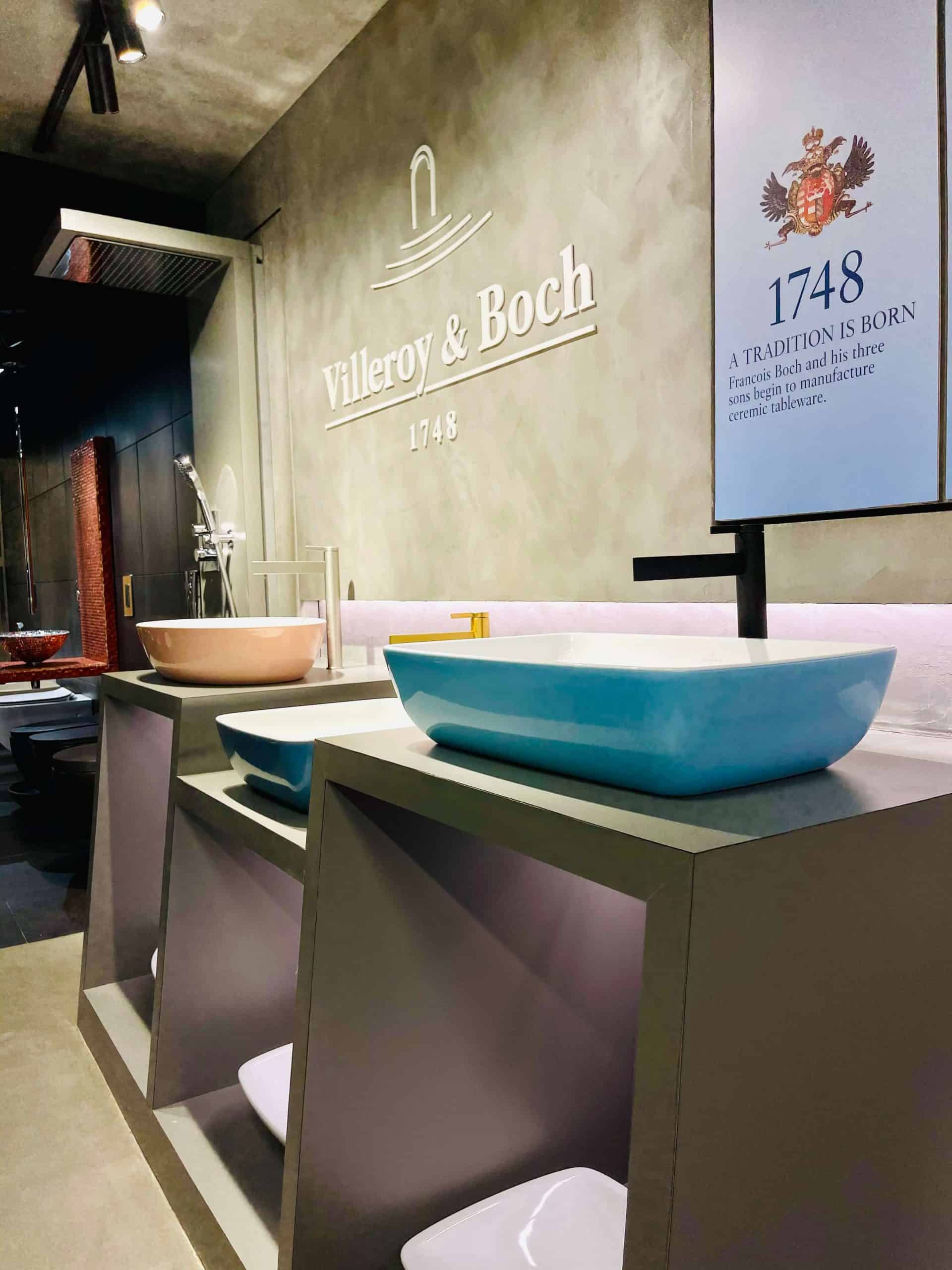 Evolution of the customer in Mumbai – Sanitaryware dealer's perspective
If I go back a few years, the situation was such that to facilitate a purchase, we had to educate the customer about the product- its advantages, disadvantages, etc. But now the scenario has completely changed.
For somebody who's building a house today, it's their "dream home".
Sanitary ware and all other bath fittings and accessories are amongst the first few things that are 'visible' when the client takes possession of his house. In the customer base that we cater to, there are no budgetary constraints. Therefore, whenever a customer comes into our store, they are looking for the latest trends and technologies. The customer, in the initial stages, focuses on seeing new, unique products and exploring the best possible solutions.
Now, the customer comes into the store after doing their research thanks to the information available in the digital space. This has made our job relatively easier. The customer comes in with around 50% knowledge, 30% still depends upon the Architect, and that limits our role to 20%. The knowledge-level of the customer is significantly improved in the past 5 years due to the internet.
Role of technology in retailing of bath and sanitary fittings
We use social media like Instagram, Facebook, etc. to share information about our latest products. In addition, we also contact Architects and Designers personally.
Every year we shortlist a few unique products from exhibitions and as soon as they arrive in the store, we call our most reputed clients to take a look at the collection.
Our association with Villeroy & Boch
Since Villeroy & Boch is an over 250-year-old company and is a brand for premium bathroom solutions, the majority of the customers are already familiar with the brand.
In my experience of 13 years, I haven't come across even one instance of quality issues for any of the brands' products. I have a dedicated section for Villeroy & Boch in my store and as soon as the client enters, they know that these products are way better than any other brand. The whiteness, glaze, and finishing on the products is incomparable.
To be honest, there hasn't ever been any requirement for after-sales support. The products are so flawless and durable that service is not required throughout the useful life of the product.
Our line of work is really demanding. The product line is extremely varied. Furthermore, providing on-time, quick, and easy services becomes even more critical. This is where the majority of brands fail.
However, the best part is that Villeroy & Boch as a company has very favourable market policies. If any problem comes (which is a rarity!), the company straightaway gives the replacement. This is a big confidence-building measure both for us as a retailer and also for the customers.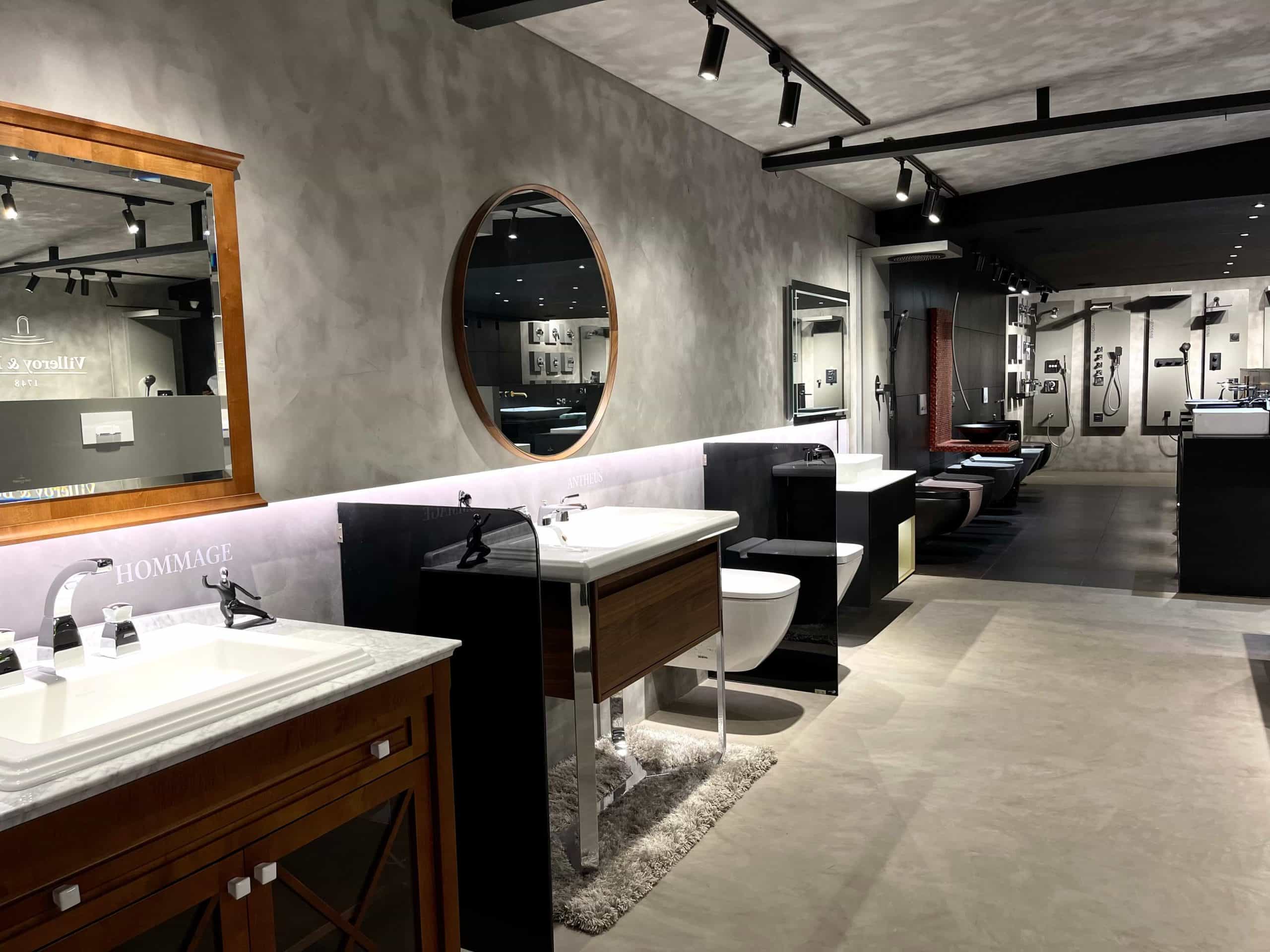 Post-pandemic scenario for sanitaryware dealers in Mumbai
B2B business (institutional/project) has been stagnant in the last year but B2C has shown growth. End-customers are wanting to get the latest products into their homes and are willing to pay for premium products.
COVID-19 has affected us in the same manner as it has others. But in the past six months, we have made a strong recovery in our business. In fact, currently, the demand is so high that we are not able to fulfil it.
Sources of the latest developments in the sanitary fittings industry
International exhibitions are a good source of information for sanitaryware & bathroom fittings dealers in Mumbai. Also, apart from social media and exhibitions, we keep visiting different countries too. For Villeroy & Boch, whenever we visit Germany, we explore new products. The products we see over there reach India the next year.
Get in touch with Mr. Bhavesh Kubadia at:
Phone: 022 24389777/888
E-mail: h2obathboutique@gmail.com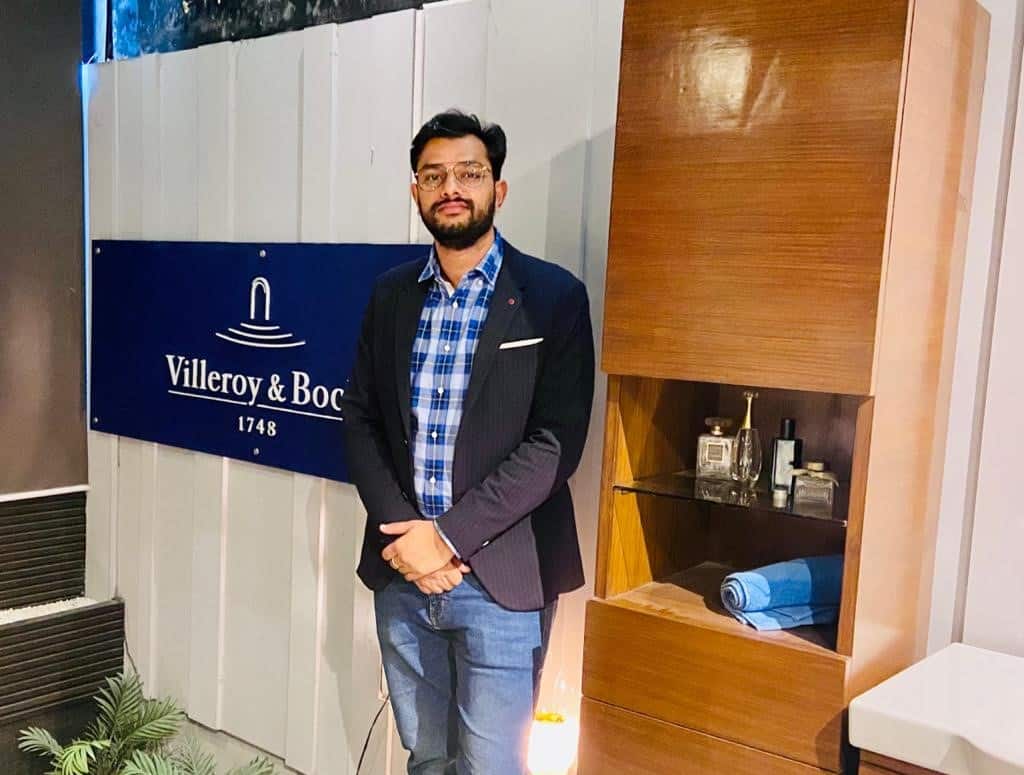 Over the last few years, premium bathrooms have seen a surge in popularity. The pandemic has simply served as fuel for this demand-driven expansion. Premier Agencies, high-end bathroom accessories and sanitaryware dealers in Chandigarh, is a retailer that has capitalized in this market segment. Dealing in premium bathroom fittings, sanitaryware, high-quality tiles, pipes, and lighting, Premier Agencies began operations in 1962. Our next destinat