Tiles can be effectively used as an easy hack to enhance the decor of any space. Many people associate tiles with bathrooms or floors, however, tiles are also used to decorate the living room or bedroom walls. A great example of this is accent walls decorated with tiles. That said, it is pertinent to buy tiles from the top brands for the best finish and longevity of products. In this article, we will explore the product range of Somany tiles, a brand synonymous with quality tiles at a competitive price. Also, find a catalogue of Somany tiles for kitchens, bathrooms, and living rooms, along with a curated list of "distributors near me" to locate a Somany tiles store in your area.
About the company
Founded in the year 1969, Somany tiles also known as Somany ceramics is one of the best tile companies in India with more than five decades of experience. The company also deals with sanitaryware and bath fittings in India. Its sales turnover for the year 2022 is Rs. 2073.80 crores.
Head Office: F 34, Sector 6, Noida – 201301, Uttar Pradesh, India
Manufacturing Plant in Gujarat: 14, G.I.D.C. Indl. Estate, Distt. Mehsana, Kadi, Gujarat – 382 715
Manufacturing Plant in Haryana: SOMANY CERAMICS LIMITED P.O. – Kassar – 124 507, Bahadurgarh (Haryana)
Types of Somany tiles based on application
Somany tiles offer a range of ceramic floor and wall tiles, polished as well as glazed vitrified tiles, digital tiles, and tile laying solutions. So, let's have a look at the range in detail below –
Somany tiles for walls
It is a common misconception that tiles are only used for floors. There are several great examples of interior designers breaking this trend and using tiles for wall decor. Keeping that trend in mind Somany tiles offers the following range –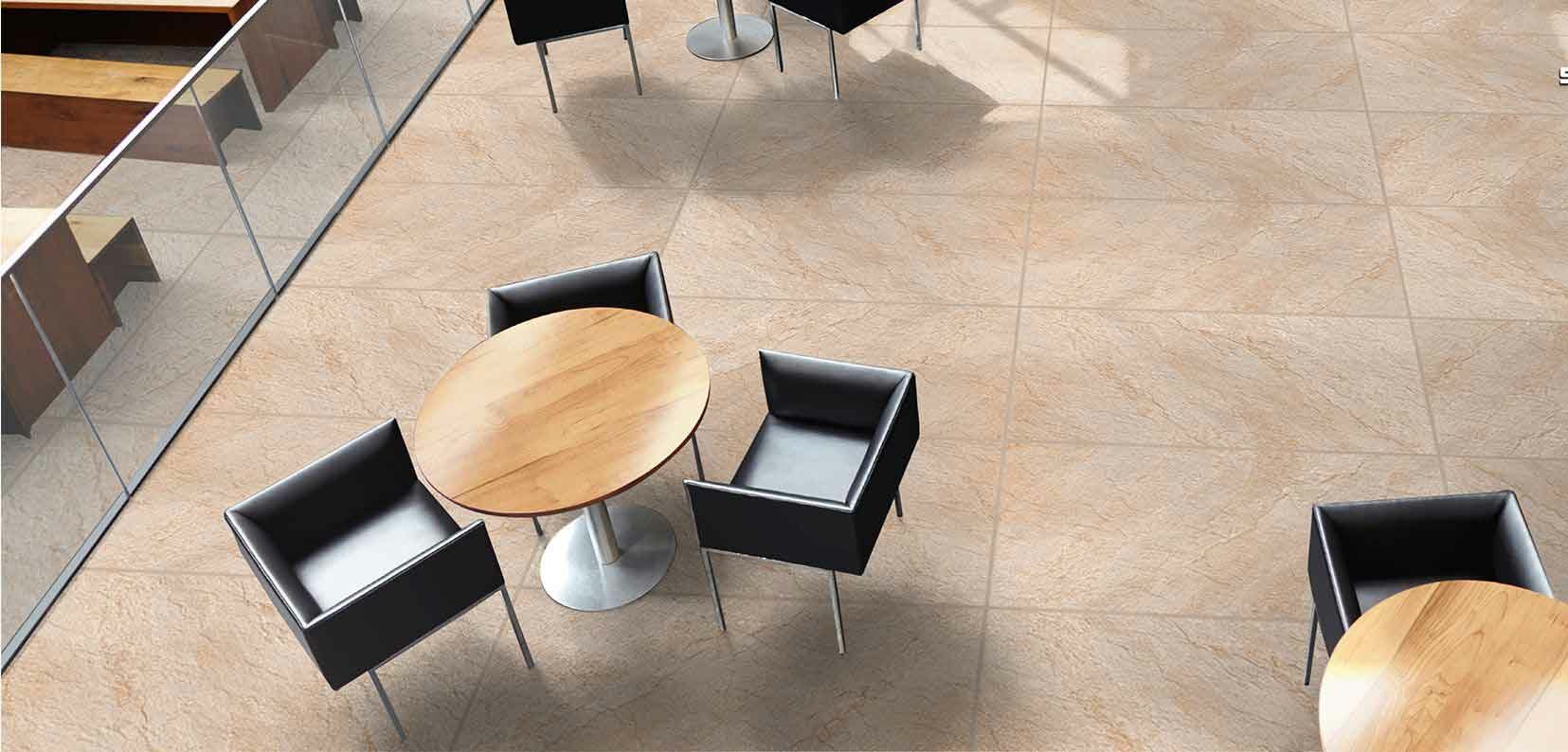 Image Source: Somanyceramics.com
Ceramic is a beautiful material made by permanently hardening clay with the use of heat. For that reason, ceramics are popularly used for making tiles. Somany tiles offer an exquisite range of ceramic tiles at an attractive price as is evident from their catalogue.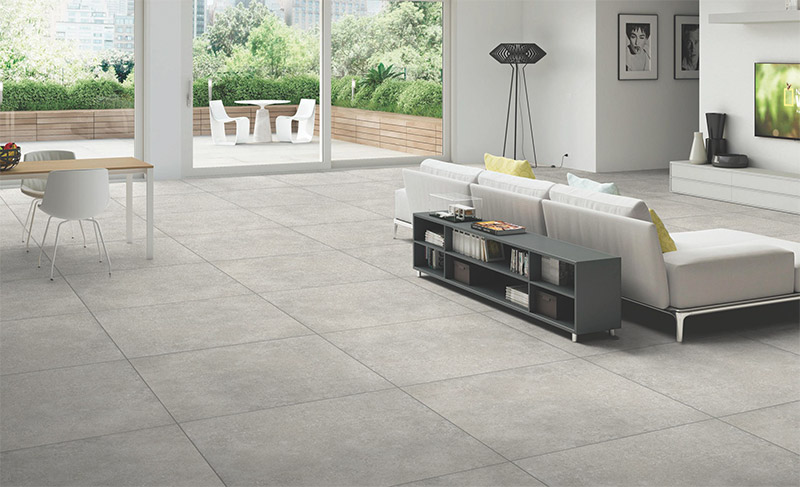 Image Source: Somanyceramics.com
Glazed vitrified tiles are a range of tiles that offer the durability of vitrified tiles with the added advantage of VC shield technology. Therefore, this range of Somany tiles is amongst the most durable and is highly recommended for bathroom floors.
Wall Cladding-Novaclad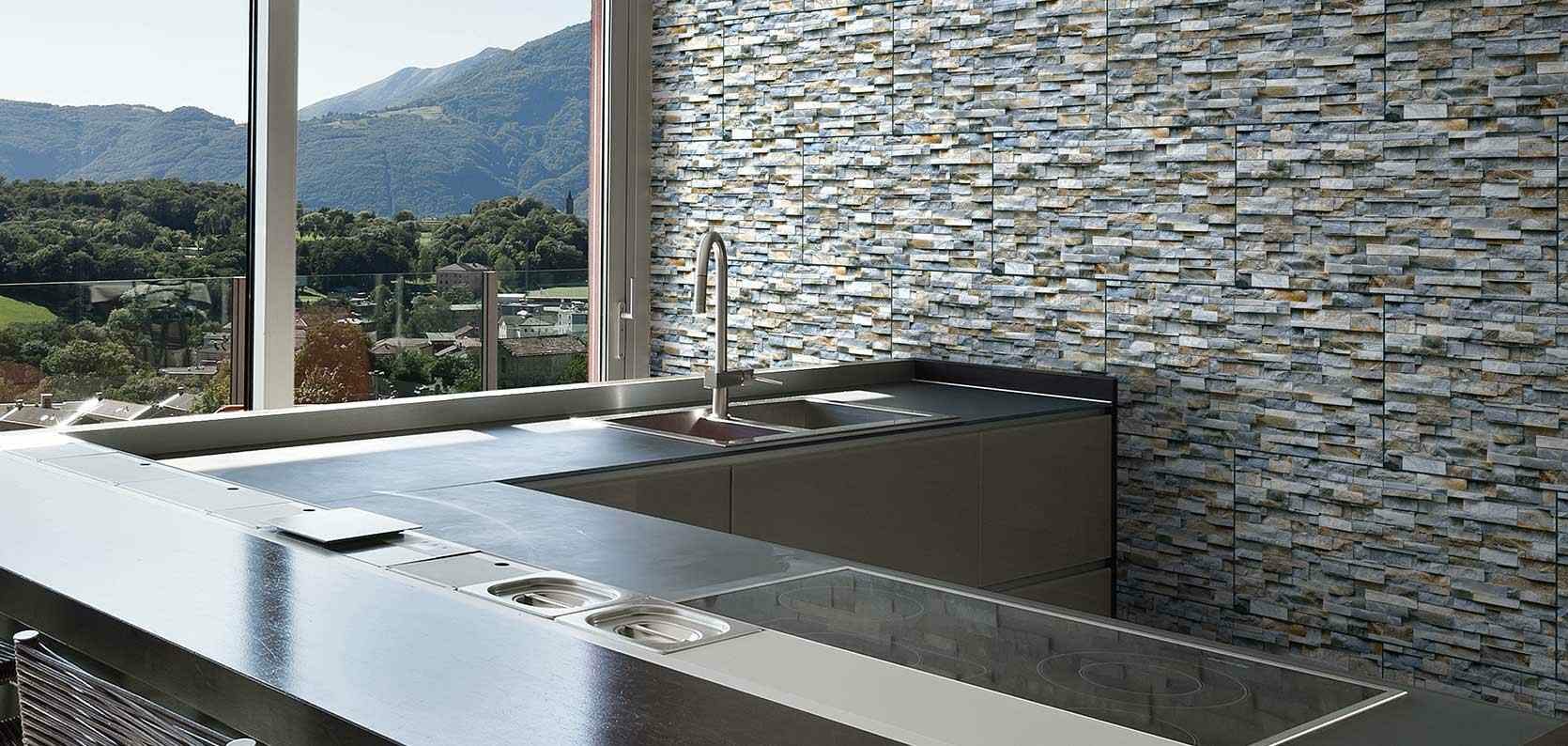 Image Source: Somanyceramics.com
Somany produces a range of wall cladding-Novaclad tiles that have the look and appeal of natural stones ideal for bathroom floors or walls. This unique range of tiles brings together neutral earthy tones and the appealing texture of natural stone. Therefore, if you find the texture and earthy tones appealing, you should check out the Somany tiles catalogue for this range.
Tiled floors are one of the most timeless and sought-after styles for many. This evergreen look comes in an endless range of colours and designs that add to the aesthetic value of any space. Furthermore, high-quality tiled floors can easily survive more than two decades of daily wear and tear. Have a detailed look at the Somany tiles range for floors below –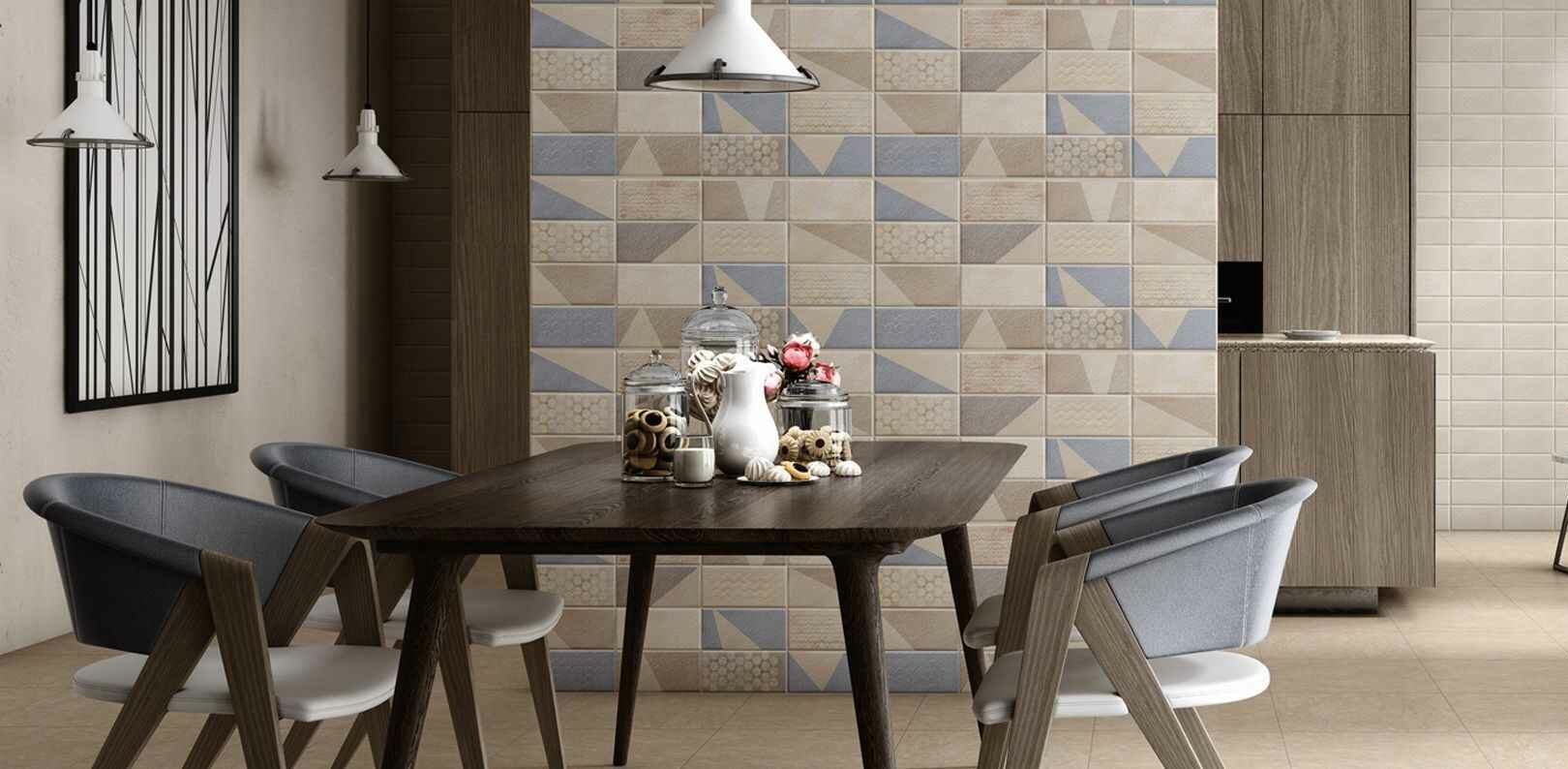 Image Source: Somanyceramics.com
Known for their durability and strength, ceramic tiles are popularly used for both floors and walls. Furthermore, they provide a balanced mix of strength and aesthetics that make them a highly desirable option for long-term use. In addition, they are also visually appealing and available in numerous colour and design options.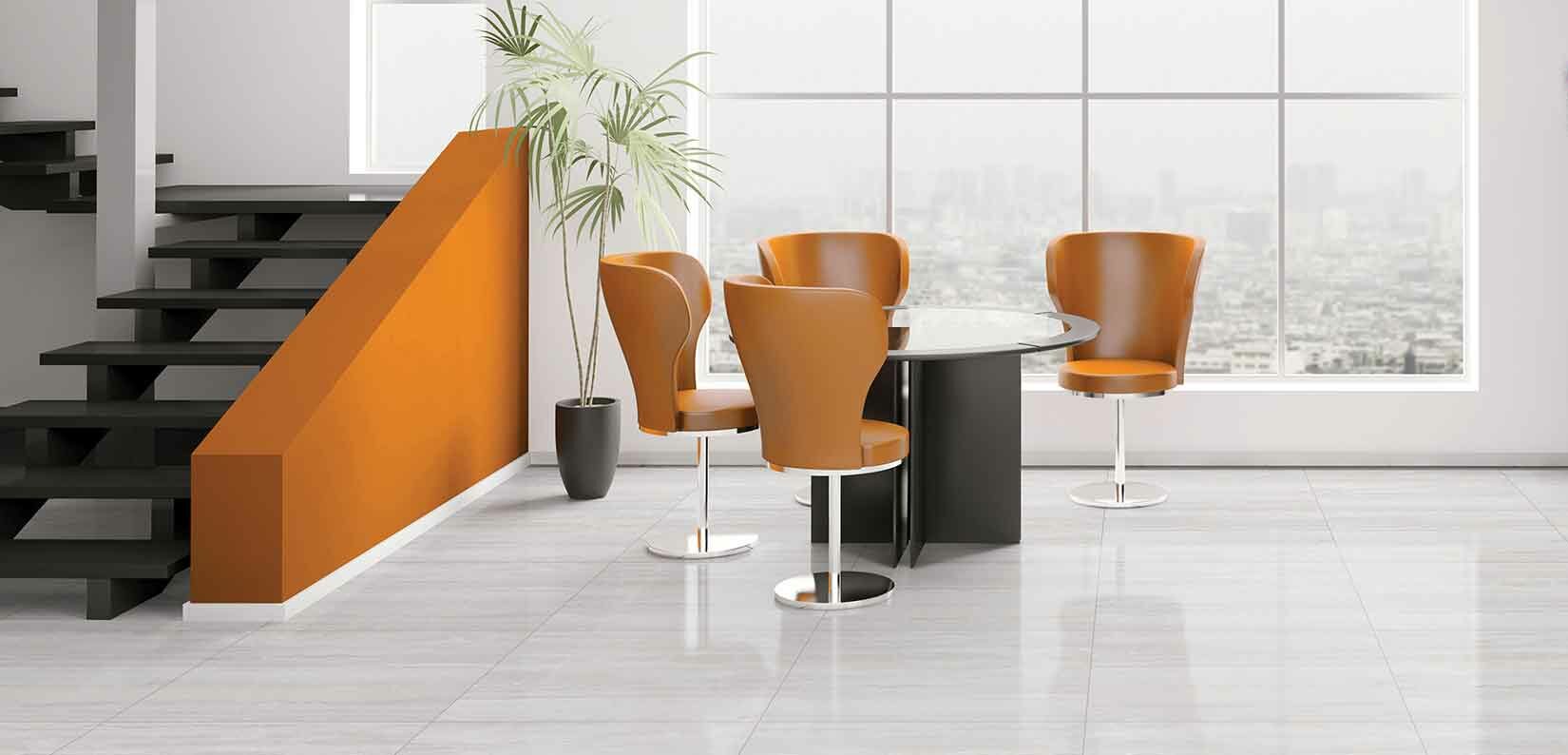 Image Source: Somanyceramics.com
Somany tiles manufacture this range of tiles which is considered one of the most durable tiles available in the Indian market. Since tiles are a long-term investment, durability becomes an important factor to consider.
Image Source: Somanyceramics.com
Durastone range of Somany tiles is best suited for floors specifically for outdoor areas. Rough texture, pattern and muted colours broadly define the tiles found within this range.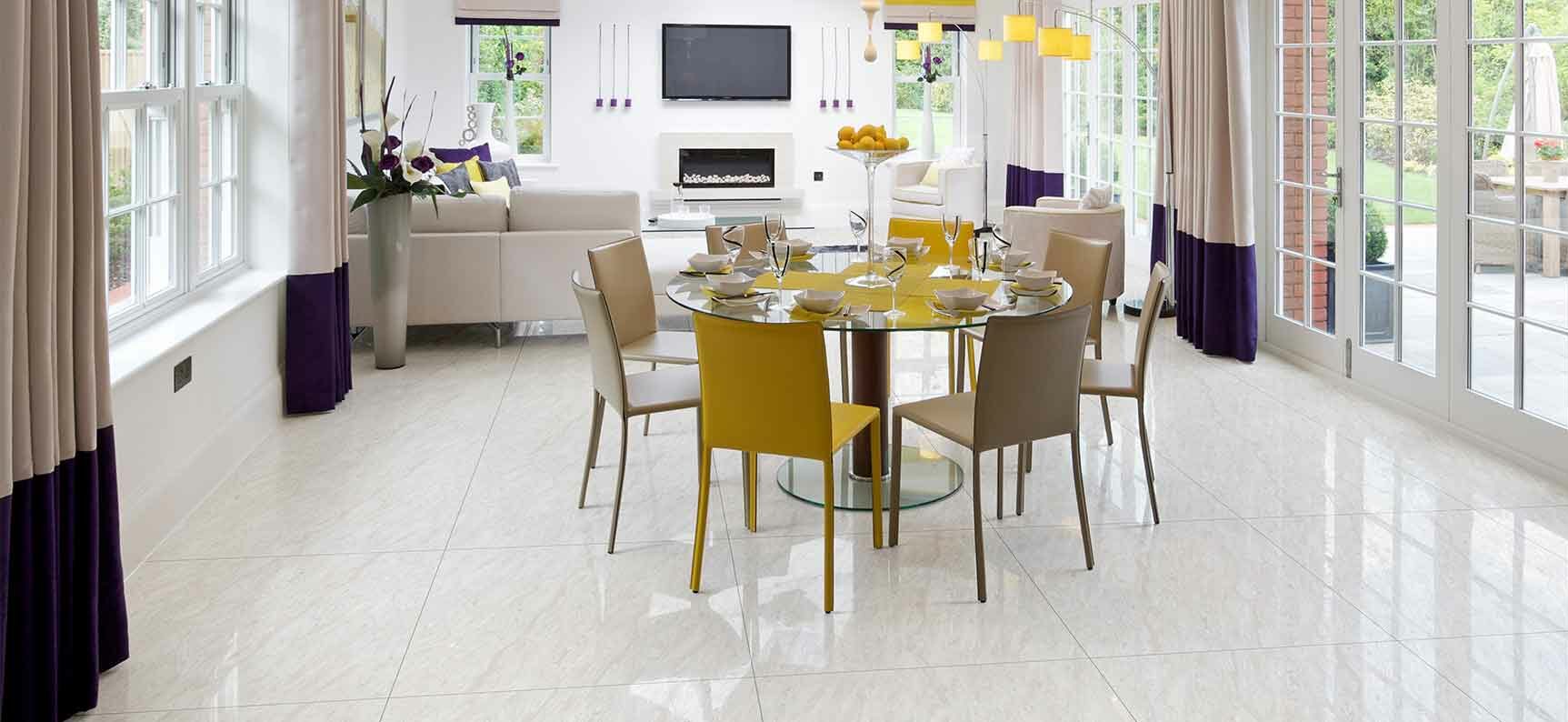 Image Source: Somanyceramics.com
Polished vitrified tiles are a form of ceramic tiles with very low porosity. Generally, it is used as an alternative to granite and marble flooring.  Also, these tiles have frost and water-resistant properties making them ideal for outdoor use.
View full catalogue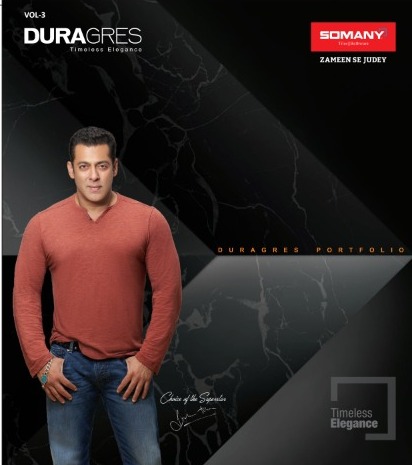 Somany tiles price list
The company ensures that its product range is both durable and affordable so that it can reach users at every level. For a better understanding of the prices, refer to the table below –
Somany Tiles 'Near Me'
During its lifetime, Somany tiles has laid down a vast dealer network including 1,895 dealers all over India. So you can locate a dealer near you using the link given below.
Conclusion
Interior design is not just about introducing new and innovative elements of decor into the design. In fact, a lot of times, designers use old elements of decor in a slightly new and refreshing way. Similarly, tiles are also used in the bedroom and living room without restricting their use to the kitchen or the bathroom. When it comes to tiles, Somany is a name worth mentioning because of its quality performance and competitive price. The company offers tiles for walls and floors for every space. The range broadly includes ceramic, polished vitrified, duragres, durastone and wall cladding-novaclad. Now that you have an idea of the product range and quality offered by Somany tiles, you can use the catalogue and the "distributors near me" section above to shop for your needs.
*The featured image used in this article is from Somanyceramics.com
[vvsmustread]