One of the oldest stones, Granite is a magnificent material which is highly durable and naturally beautiful. Although it is chiefly used in homes, granite can also be used to create statement designs in gardens and exterior walls. Granite is available in a wide range of colours like black, red, gold, and brown with varying price points which makes it a popular choice for Indian households. 
A natural stone quarried from compact igneous rocks, Granite is composed of mica, quartz, and feldspar. The minerals present in it give the stone its colour. Granite is widely used due to its unique features like resistance to water and heat, low maintenance, durability, and different finishes. Moreover, different types of granite like the Black Forest, Desert Gold, and Tan Brown are used for flooring in homes, offices, shopping malls, and showrooms. While selecting this material, you can choose a polished mirror-like finish or a flamed rough finish as per your requirements. 
Keep reading to know more about the different uses of granite and the commonly used types with prices. Also, you can buy from our curated list of Granite slabs from the most well-known brands in the country. 
Uses and applications of Granite Stone
Image Source: Granite Pro Remodelling
Widely used for countertops and tabletops, Granite is durable, easy to clean and stylish. It is used in both modern and traditional kitchens. This material is generally heat and water-resistant. Also used for dining tables, shelves and desks, granite is a long-lasting stone which enhances the value of your home. The stone's beauty comes from its naturally made patterns. Moreover, since this material is mined, it is impossible to find slabs with the same designs. Another factor which makes it a popular option for kitchen countertops is that it is bacteria-resistant.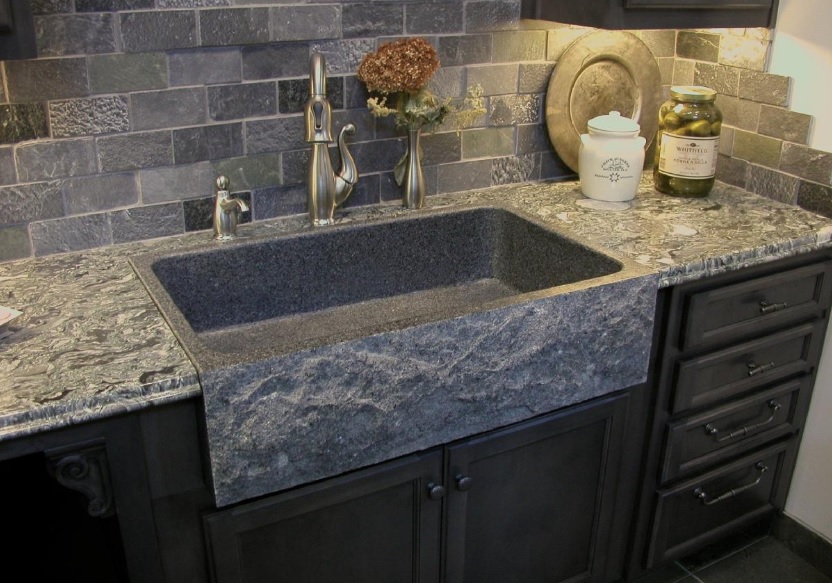 Image Source: Carved Stone
While stainless steel, porcelain, and glass sinks are popular, granite sinks are trending because of their scratch and heat-resistant properties. Made from a blend of granite and resin moulded together, these sinks come in various designs and colours.  The sinks are available in different types like under-mount sinks, pedestal sinks and angular sinks among others. Durable and easy to clean, these sinks give a unique and luxurious look to the space. Also, these natural stone sinks are cost-effective compared to other natural stone sinks.
Backsplash
Image Source: Regatta
Granite is also commonly used as a backsplash in kitchens. Resistant to high temperatures and acidic conditions, it is a strong and durable material which can be repaired or replaced easily. Additionally, the different colours and patterns make this natural stone a favourite for creating backsplashes. Since granite is easy to clean, you simply need to wipe the surface with a soft damp cloth.
Flooring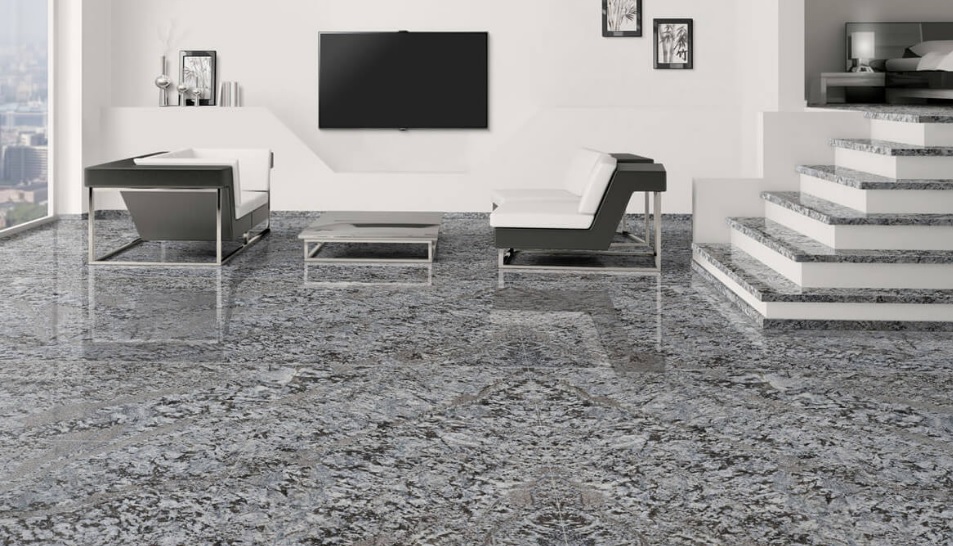 Image Source: Happho
If you are looking for a smooth flooring option which is easy to clean and complements your space design, then granite is the perfect flooring material for you. Also, one of the main benefits of the material is that it is bacteria-resistant, which helps prevent allergies. Granite works well in areas with moderate traffic and is moisture-resistant which makes it an ideal choice for wet areas. To clean this flooring material, you need to wipe it with a wet cloth. Granite flooring increases the aesthetic appeal of a house.
Fireplace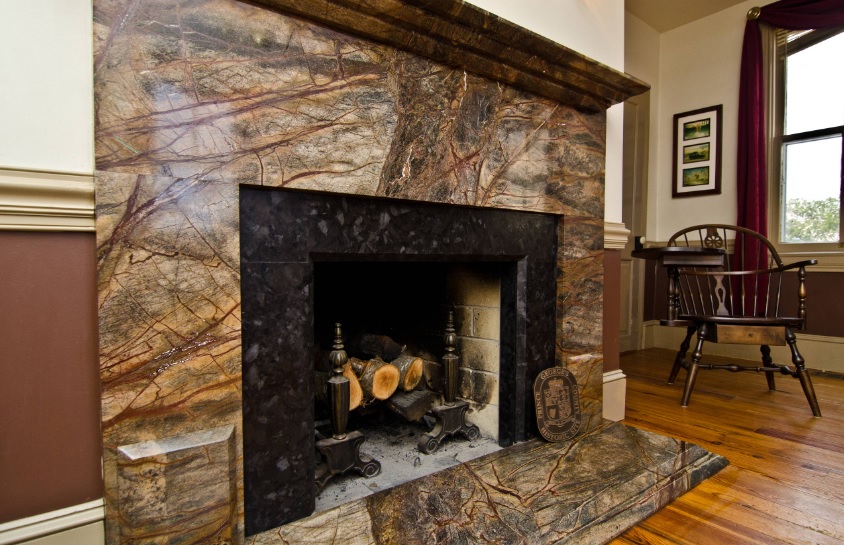 Image Source: Pinterest
With the help of granite, you can transform an ordinary fireplace into a statement centerpiece. Granite slabs give an instant facelift to the mantle of your fireplace. Additionally, these have high scratch resistance and can tolerate heat well. Available in countless designs, you can choose the granite which matches the overall look and feel of your decor. Black in particular is preferred as it reflects the light emitted from the fireplace.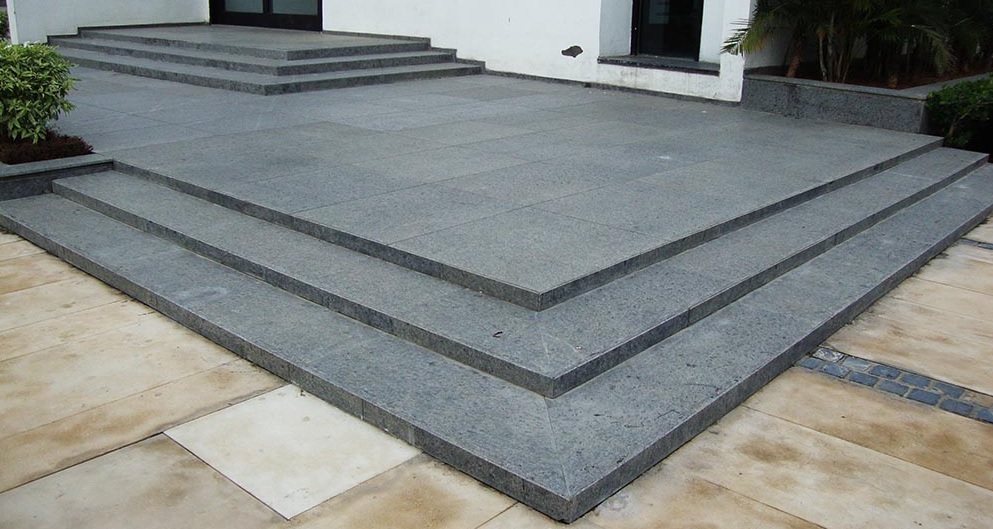 Image Source: Regatta
Granite is perfect for external wall claddings due to its heat and water-resistant nature. Easy to maintain, it adds a natural charm to the home exterior. This naturally made material is a top choice for outdoor use due to its durability and visual appeal. Also, granite can be sealed to make it waterproof in wet areas. This natural stone keeps moisture at bay, which prevents any infestation or mildew formation.
Granite vs Tiles
Granite is a naturally formed rock with a grainy texture, unlike vitrified tiles which are man-made. The key differences between the two types of flooring are
| | | |
| --- | --- | --- |
| Factors | Granite | Vitrified Tiles |
| Cost | Cost-effective compared to other natural stones like marble, quartz etc | These factory-made tiles are among the cheapest flooring options. |
| Style | Natural striations in the stone make it an aesthetically appealing and unique material choice. | Vitrified tiles are available in many designs, colours, textures and styles.  |
| Durability | Long-lasting and durable, this stone is resistant to water, heat, and stains. | Although Vitrified Tiles are extremely durable, they can chip on contact with heavy objects. |
| Installation | Expert guidance is needed to install granite floors or countertops. | Very easy to install. |
| Composition | Granite is a natural stone that has been quarried from igneous rocks. | Made of clay, quartz, silica and feldspar in a factory. |
Types of Granite for flooring (with price)
Indian Black Marquina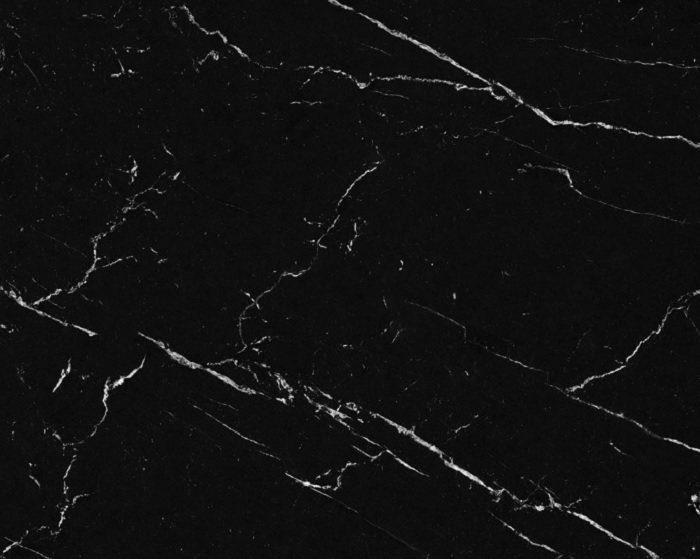 Image Source: Anil Exports
Made of a dark black base colour with white striations, this granite looks luxurious and attractive when matched properly. However, this type is not suitable for small spaces due to its dark colour. Used mainly for larger spaces like living rooms, wall claddings, entrance lobbies, and stairs, the Black Marquina looks exquisite and seamless.
Prices start at around Rs. 95 per sqft.
Black Forest Granite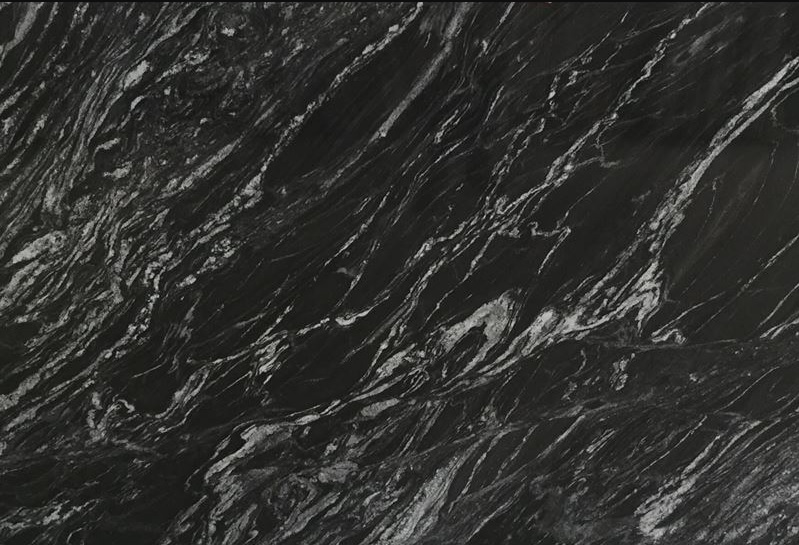 Image Source: Fortuna Marmo
The Black Forest Granite has continuous white patterns on a black background. Found in southern India, these slabs are generally difficult to match. Available in different finishes for flooring like flame finish and leathered finish, these natural stones are highly durable and stain resistant.
The price for this granite is approximately Rs.115 per sqft.
Flash Granite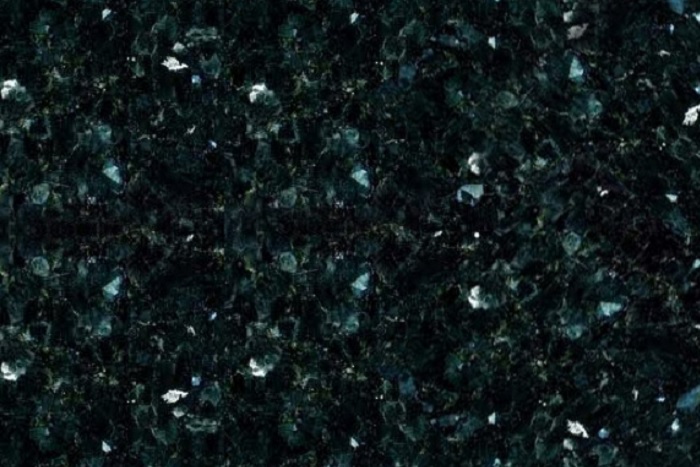 Image Source: Pan Ceramics
Although the Flash Granite may look similar to other types, it has crystals embedded throughout its matrix which absorbs light. These crystals then reflect the absorbed light to create an illusion of depth. With high mechanical strength, this granite type is suitable for areas receiving light from multiple sources.
Flash Granite is priced at around Rs. 163 per sqft.
Desert Gold 
Image Source: Marble
The Desert Gold Granite comprises brown and yellow grains that give it a golden look. Found in Northern India, this stone gives a seamless look to the design and is suitable for flooring in shopping malls and offices as well.
Priced at around Rs. 82 per sqft, this variety is chiefly available in large slabs.
Ivory Beige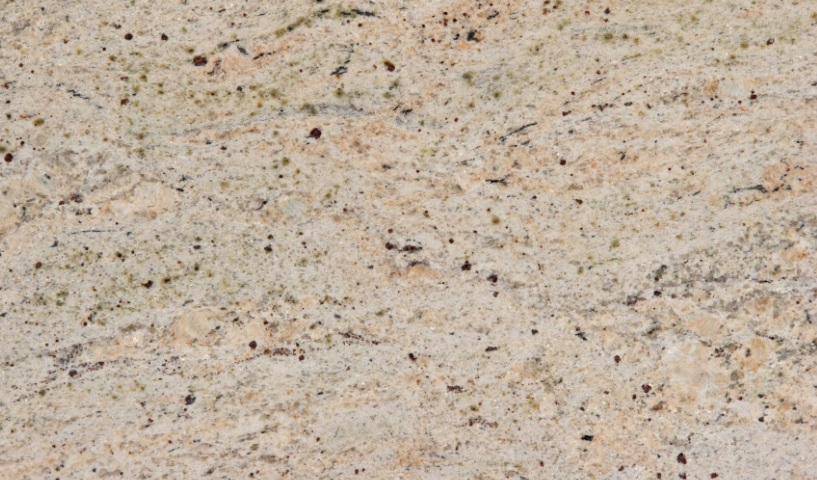 Image Source: Hari Stones
A rare coloured design from South India, this variety is generally used for floors and countertops and replicates the look of Turkish and Italian marble. This variety is durable, easy to maintain and suitable for both commercial and residential floors.
With prices starting at around Rs. 144 per sqft, the Ivory Beige granite is an excellent alternative to cream-coloured marble.
Silk Granite
Image Source: Regatta
The Silk variety has a silk-like base and is suitable for homes, offices, and showrooms among others. Light and airy, this variety adds to the beauty of the space because of its elegant striations.
The price for the Silk Granite is approximately Rs. 118 per sqft.
Tan Brown Granite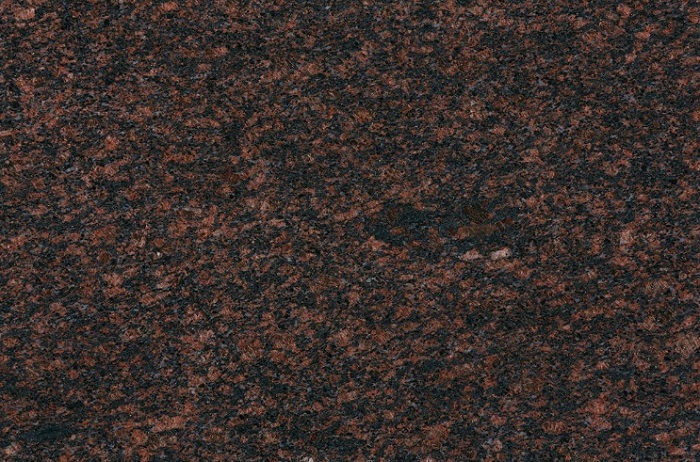 Image Source: Surfaces by Pacific
One of the most commonly used types in India, the Tan Brown style complements most colour palettes. Also used for stairs, exterior claddings and countertops, this type is budget-friendly and durable.
The price for Tan Brown Granite starts at around Rs.72 per sqft.
Alaskan Granite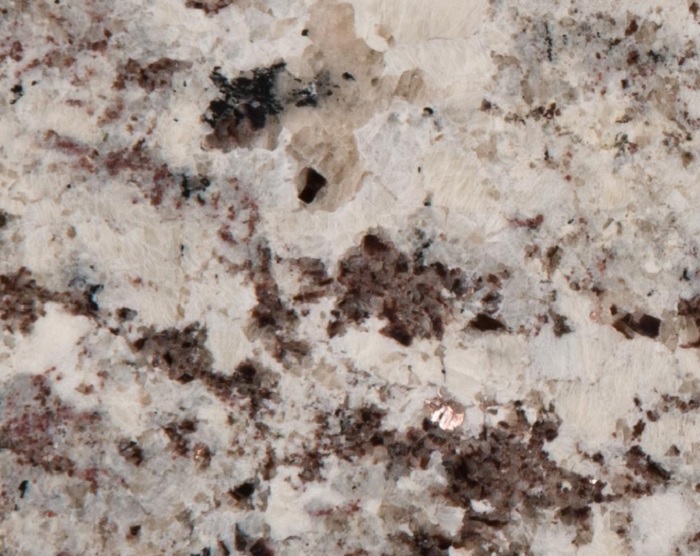 Image Source: Krishna Marble Group
Another widely used stone in India, Alaskan Granite looks luxurious. Suitable for low-traffic areas, Alaskan granite is mainly available in red, white and gold colours.
Priced at around Rs. 142 per sqft
Our recommendations for Granite (Buy here)
RK Marble White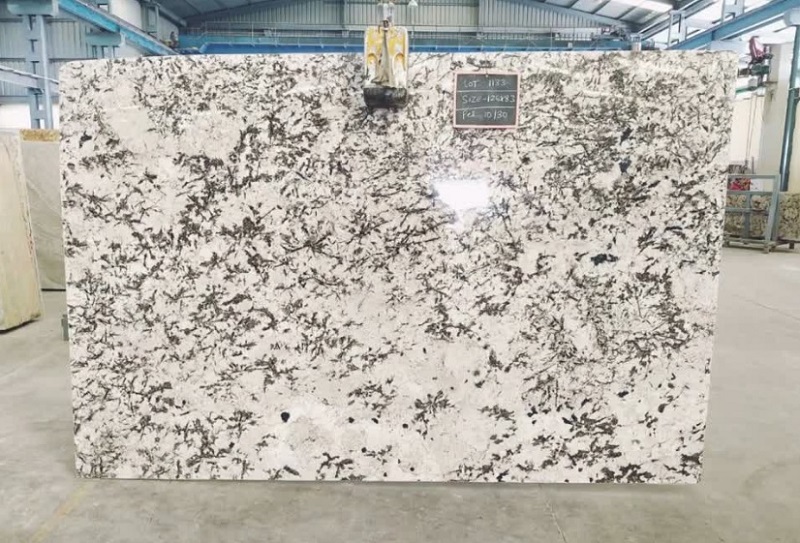 Regatta Black 
Royal Indian Stones Gold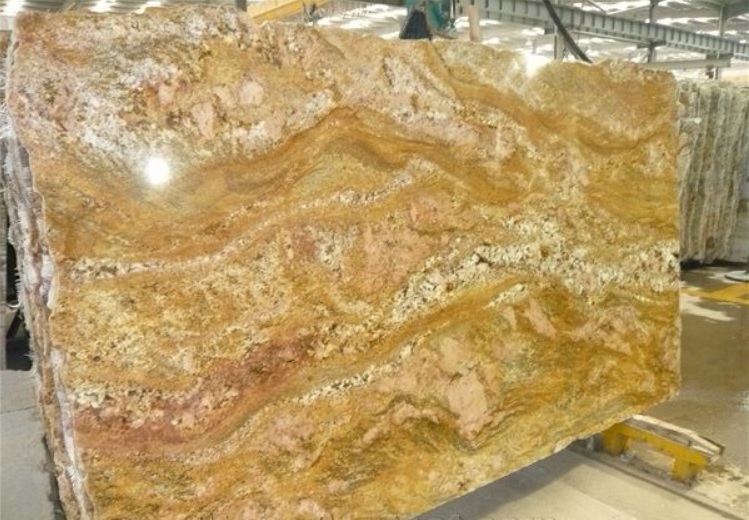 Petros Stone Moon White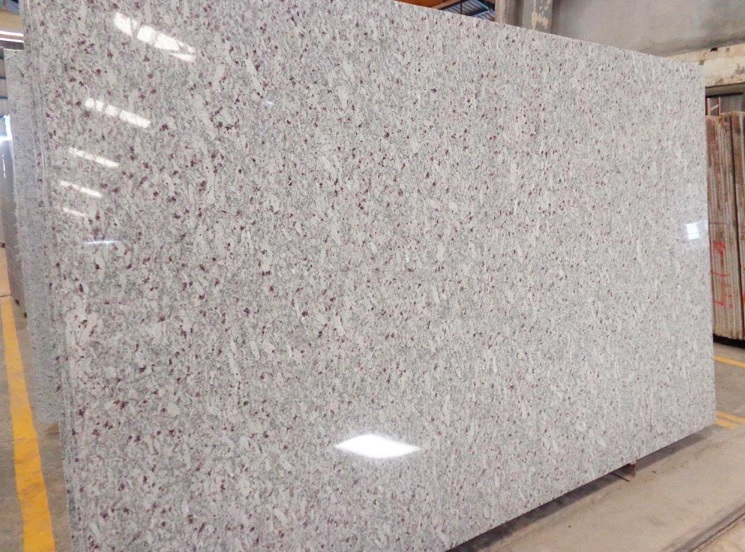 Fortuna Marmo Grey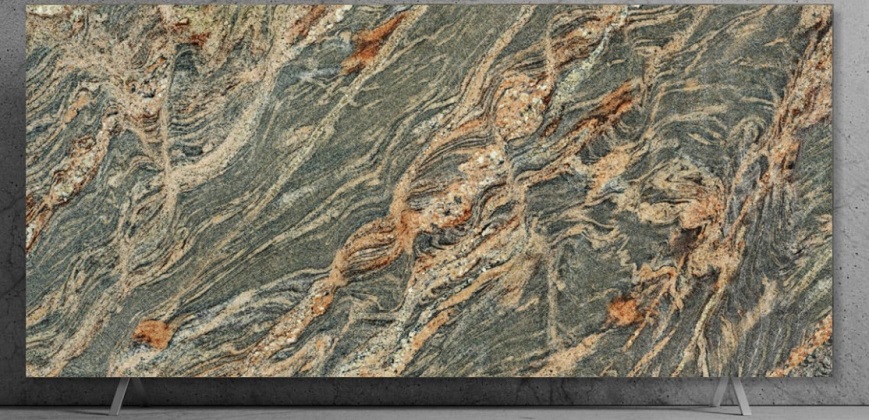 Nitco Arabescato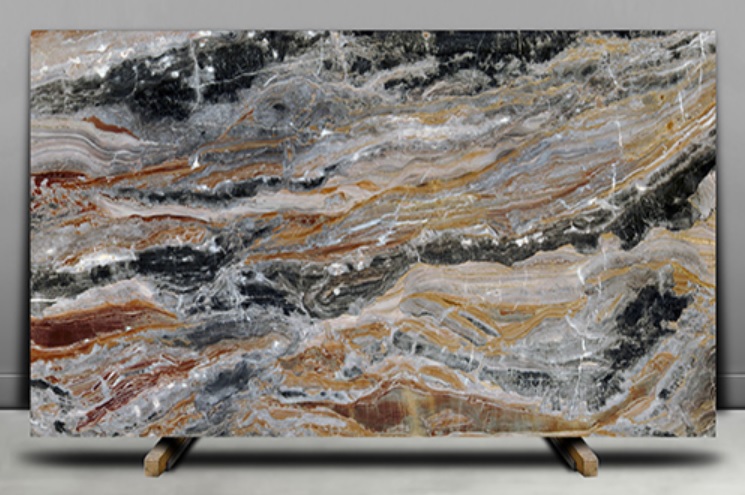 Bhandari Marbles Black Granite
Tripura Stones Beige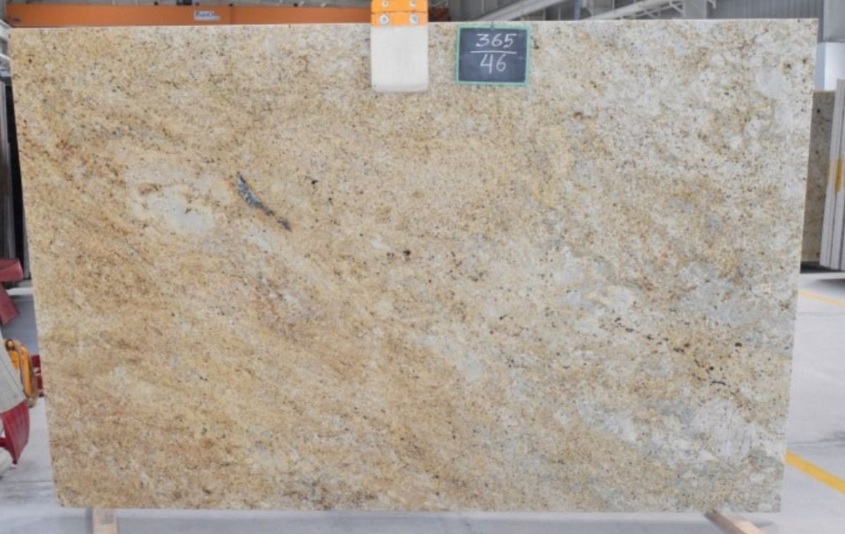 Conclusion
Granite has the ability to add grandeur to a home. It is available in different patterns, colours and finishes. Using granite for your flooring, countertops, fireplaces and exterior wall claddings helps in transforming the aesthetic appeal of a house.
Moreover, this natural stone has high functional value due to its durability, and scratch-resistant nature. While selecting granite for your floor, tabletop, or outdoors, you can choose from different colours, prices and textures. Additionally, you must keep in mind the overall decor of your space.
Now, you know how to select the best granite for your space keeping in mind the various types and uses. So, go ahead and send in your enquiries to buy from our selection of the best granite brands in India.
*The featured image used in this article is from Pinterest