Stiebel Eltron is a German HVAC specialist with a 90-year history. It offers a series of innovative solutions in its area of expertise in the global & Indian markets. Thus, it offers products like Heat Pumps, Ventilation Systems, Instant Water Heaters, Domestic Hot Water Pumps, Hand Dryers, and Heating & Cooling solutions. The wholly-owned subsidiary of Stiebel Eltron Germany, Stiebel Eltron India, offers the same international product range in the Heating and Ventilation and Air-Conditioning segment that it sells in European and other developed markets. Also, the heating solutions are designed and Made In Germany.
Since 1924, we've been optimizing building services for our customers. As a result, your investments in our products will continue to pay off and improve your living comfort in the future.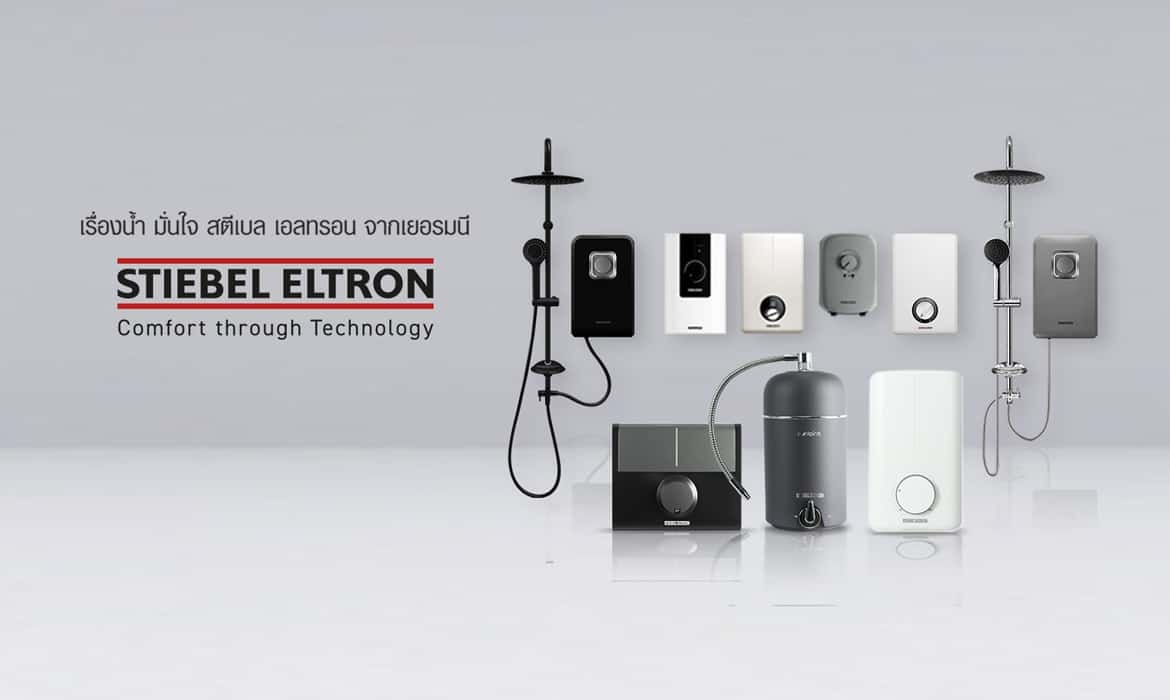 Image Source: StiebelEltronAsia.com
Stiebel Eltron- Product Segments
Domestic Hot Water
In kitchens and bathrooms, the brand DHW appliances provide a level of convenience that remains unmatched. Small and instantaneous water heaters offer hot water in a decentralized and highly efficient manner. Also, the heat from indoor air is used by DHW heat pumps to generate hot water from the heating solution.
Ventilation systems
Stiebel Eltron's central integral ventilation systems combine hot water, room heating, ventilation, and cooling into one convenient package, making them perfect for new construction projects. Also, the brand's decentralized ventilation systems remain particularly well suited to upgrading and enhancing current building services.
Heating solutions
Stiebel Eltron India's heat pump heating systems use renewable energy and are suitable for a wide range of applications. Also, the product line includes electric space heaters for heating individual rooms.
Cooling solutions
The brand has a variety of local and installed air conditioning systems for you to choose from if you want to chill your home. Alternatively, you might utilize one of their heat pumps that also has a cooling function. Green power is the greatest alternative, regardless of the system you choose.