India witnesses extreme climatic conditions all year round. The most difficult of all is the monsoon season. The challenging season is often accompanied by storms and cyclones. All of this combined causes great havoc not just outside your home but also inside it. Windows play a critical role in protecting your home from harsh weather and pollution. So, it is only plausible to invest in the right kinds of windows which offer much-needed protection, strength, and durability. The WiWA©-certified Eternia windows have all the required qualities to safeguard your homes from all external challenges.
Did you know India now ranks No. 4 in the number of cyclones in a year? The deadly Cyclone Tauktae in the year 2021 affected many houses in Mumbai including those of celebrities like Shruti Hassan. Moreover, problems such as noise and dust pollution are only getting worse. As a result, the need to protect homes from all such factors has increased multiple folds.
Let's understand the challenges faced by the window systems in homes due to external factors and see how the WiWA©-certified Eternia windows overcome them.
Problems faced by windows due to weather conditions
The adverse Indian climate takes several tests of the fenestration systems in homes every now and then. Here are the most common problems faced by windows in homes due to excessive rainfall, storms, pollution, and cyclones.
Water penetration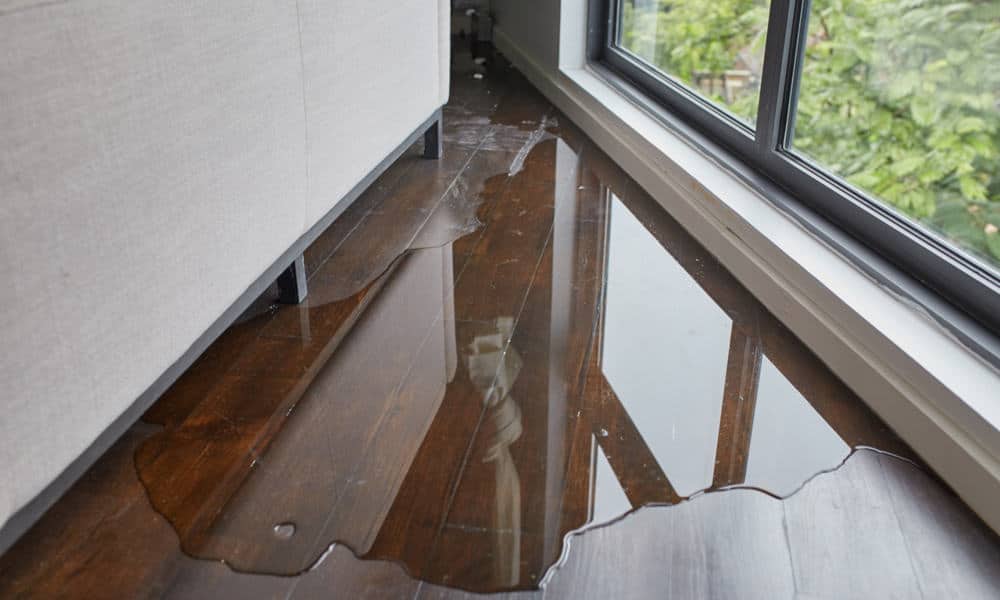 Image Source: WCMA
This is a common problem faced by most homeowners during the monsoon season. Rainwater enters through the window joints damaging not just the windows but also the interiors of the home.
Sometimes, the water penetration is not too obvious, so, you might not see water dripping from the window joints. However, visible stains along the window frame might be visible.
Condensation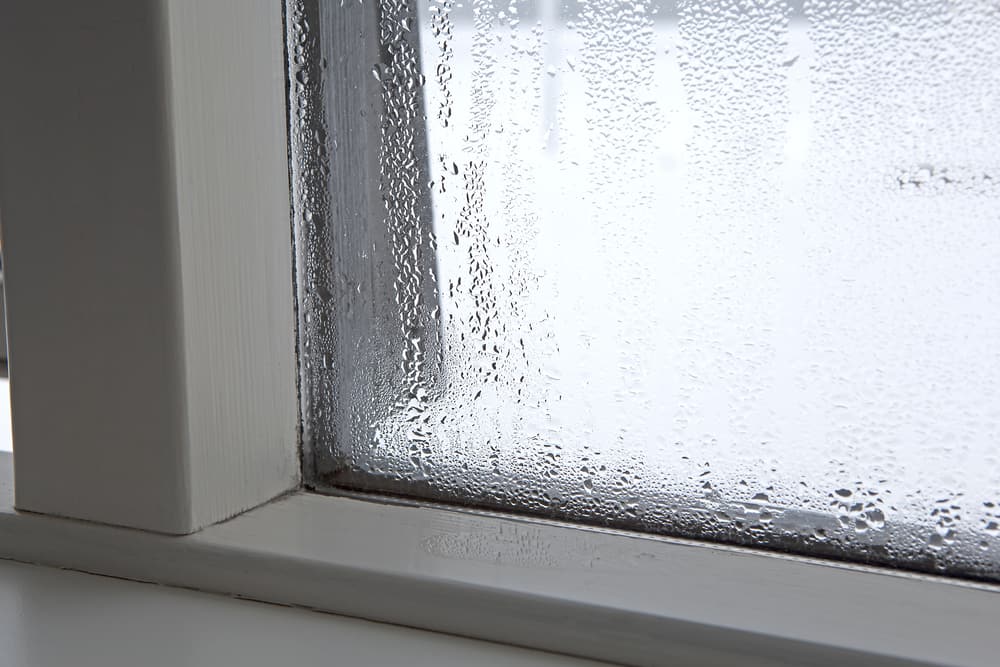 Image Source: Squarespace
Yet another issue that occurs due to rain leakage is the buildup of condensation on the windowpanes. Condensation happens when the warm air in your home comes into contact with cool air from the outside. It can happen both on the outside of your windowpanes or on the inside depending on the direction of the leak. Regardless, it indicates a damaged window system.
Structural damage
Image Source: Forbes
Cyclones and storms cause heavy structural damage to weak windows. If the doors and windows are made of sub-optimal quality materials, or if the installation is not done properly, the entire fenestration system is brought down even in minor adversities. In case of a major disaster like a cyclone, weak doors and windows suffer terrible damage and fail to protect the house.
Are WiWA©-certified Eternia windows the solution?
For a healthy, safe, and comfortable home, it is important to build it efficiently. Windows and doors are integral to achieving this efficiency. In fact, an efficient fenestration system not only enhances the quality and quantity of living but also contributes to a lower cost of living. Eternia doors and windows are WiWA© certified to ensure all such benefits to the home occupants.
What is WiWA© certification?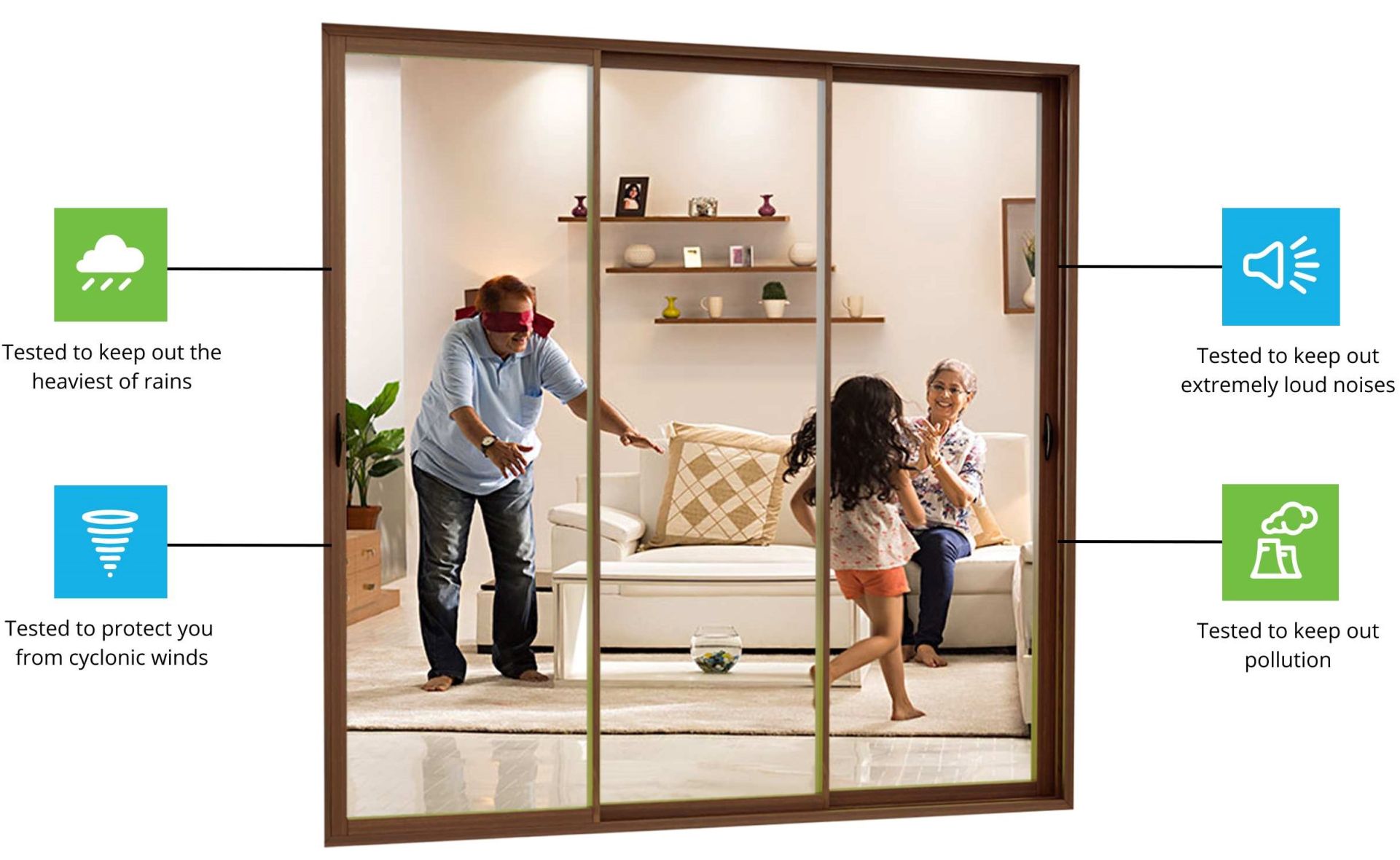 Image Source: Eternia
WiWA© stands for Wind, Water, and Air. The WiWA© certification ensures that the Eternia windows withstand extreme weather conditions, as per global standards.
We are conscious of our decisions when we pick electrical and electronic appliances. For instance, we know that a 5-star refrigerator is more energy-efficient than a 3-star one. Similarly, it is pertinent to know the WiWA© score of your doors and windows too.
WiWA© can help you determine the right window for your house. By answering 5 simple questions, the WiWA algorithm will tell you which window is best for your home.
Click here to find the right window for your home!
Benefits of using WiWA©-certified Eternia windows in your home
Proven performance of Eternia WiWA©-certified windows
All Eternia windows are engineered and tested in an independent lab against extreme weather conditions of Wind-Water- Air. This testing has been done as per European standards.
No water leakage
Eternia Windows are WiWA© certified, which means that they have been tested for water leakage. Moreover, all Eternia windows come with a special drainage solution, sealing gaskets, and woolpile which gives excellent protection from water leakage.
Durable Eternia WiWA©-certified windows
Eternia windows are made of Hindalco's special Duranium aluminium which is extra strong making the window more durable. In addition, all hardware and accessories are tested and certified, making them durable and long-lasting. In fact, the rollers are specially designed for easy operation even in very large windows.
All windows have a score of >8 on air permeability which help in stopping noise & dust from coming in and ac air from going out reducing your electricity bills.
Conclusion
Eternia provides proven protection and performance to its doors and windows. These fenestration systems are made exclusively keeping the Indian conditions in focus. As a result, the WiWA©-certified Eternia doors and windows make the house liveable, energy-efficient, secure, and healthy. So, maximize the performance and style of your home by installing Duranium®-made WiWA© certified Eternia doors and windows and stay worry-free as Eternia windows come with a 12-year warranty on profile and 2 years on hardware.
Contact Details
      T: +91 22 6662 6666
      Helpline: +91 97699 40000
      Email: eternia.care@adityabirla
*The featured image used in this article is from Eternia
[vvsmustread]