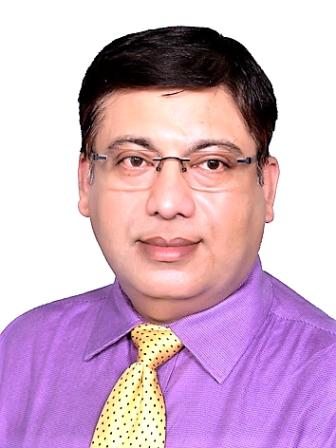 UPVC doors and windows system market in India is a very interesting. The market has experimented with cheap, sub-standards imports married to poor installation practices. Fortunately, most of the major players internationally have also been present in the Indian market. Such players bring their global experience in both manufacturing and installation, which they pass on to their Indian fabricators. As a result, the markets keep growing and maturing. Deceuninck, established in Belgium in 1937, is one such name in the Indian market. With presence in 91 countries, the company is a true specialist in compound technology, design, development, extrusion, finishing and recycling for the construction industry, Deceuninck is among the top 3 UPVC Window and Door profile manufacturers in the world. Buildingandinteriors.com in conversation with Mr.Dev Chandwani, Business Development Director, Deceuninck India.
B&I: UPVC doors and window systems have been in India for a long time now. What are the challenges you see in growing this market?
DC: The UPVC Doors and Windows market started in India around 1998 and has been growing at varied pace across different regions in the country. Overall penetration in the residential sector is around 13-15% with a total consumption of around 75.000,00 tons. Out of this, more than 50% of the product is imported from China due to cost concerns.
Absence of Indian Standard Codes and a lack of knowledge in the market has allowed low cost and low-quality profiles to flourish in the market. There is also a lack of proper Window Standards. Seldom people design windows and doors as per Indian Wind Load Conditions.  Buildings are becoming Taller, Windows Bigger and prices Smaller. It has to evolve into a Technical product with due respect paid toe all stake holders – Profile, Glass, Hardware, Steel Reinforcement, Performance Parameters, Fabrication and Installation. So, we need to look at a window system in totality.
B&I: Who are the competitors for Deceuninck in India? What are the USPs of your brand?
DC: India has close to 20 extrusion companies supplying their profiles or systems. Some of the European companies who have developed India specific systems to compete on price but major of their high-performance systems are still imported.  Then there are domestic companies with good experience in PVC compound or extrusion but lack knowledge of Window and Door Systems. If you see their websites, they have only certificates of the material / compound and no test reports on their Window Systems.
Major market share is taken up by low cost producers from China who don't have the necessary certification or the right PVC compound. Most of these companies are unable to provide basic ROHS (Restriction of Hazardous Substances) certification as their PVC is produced from Carbide process.
Deceuninck is one of the world's top producers of Profiles for Doors and Windows and has a strong focus on customer education, training and offering the right product to the end user. We offer designed solutions for projects considering the Wind Load in the area, size, and type of window / door with the right profiles, steel reinforcement thickness, hardware and glass thickness. We are the only company in India to offer a wide range of profile systems ready stock – 70mm Zendow Casement and Vela Sliding, 60mm Everest Max and Bella Sliding, HS 76 Lift and Slide, 80mm Legend Casement and Legend Sliding systems, 38mm casement for small ventilators and color lamination in 6 different colors.
B&I: India is a big country with varied climatic conditions. Do you need to make any changes to the material of your doors and window systems to incorporate the amount of sunlight that various parts of India receive?
DC: It's an important topic. Of late, we have seen some of the domestic players claiming testing more than 100% of the recommendation of EN 12608. It is misleading and confusing information. When it comes to other parameters of the EN 12608, they conveniently hide it or disclaim it as European and not recommended for Indian market.
High UV, Dust and Heat are major factors affecting the UPVC profiles. 95% of our global sales is PVC Profiles for Doors and Windows. Our R& D department has evolved a compound which is suitable for the UV as high as in Australia, temperature as high as 50 degrees in the Middle-East, and fine dust particles from the sandy deserts of, again, the Middle-East. While most companies use the artificial weathering test as a basis for pushing their high/er quality claims, Deceuninck has both artificial weathering and natural weathering tests. The natural weathering test is for actual 5 years or 60 months and exposure of 36 GJ/m2 which is much higher than the tallest claim made by one of our competitors who have tested artificially at 20 GJ/m2.
However, like I mentioned earlier, compound is not the only aspect of the profile. Any reasonably good compound can measure up to the UV / temperature or climatic conditions. Window and Door Design depends on factors like Wind, Rain, Heat, Noise, Installation, ease of production and other components – hardware, gaskets, glass and steel reinforcement.
B&I: How do you see the market for window systems change over the next 2-3 years over the various materials – UPVC, Wood, Aluminium?
DC: Wood has been going down across India, even in rural markets. Composite – Wood Aluminium has a premium niche market.
Aluminium windows can be classified into 3 categories :
Systems Aluminium – a steadily growing
Bespoke Systems – project specific.
Conventional market sections – declining slowly.
UPVC – has been growing steadily. If Covid had not slowed its growth we would have seen the market touch 100.000,00 tons in 2021.
B&I: Which are your strongest markets in India? Is there a trend on the adoption of UPVC window systems based on geographies (are UPVC markets strong in some parts of India over the others)?
DC: Bangalore and Mumbai have been our strong markets with our Channel Partners doing several projects there. However, in the replacement, retail segment and color laminated profile segments,  it is definitely the NCR that drives the sales for Deceuninck.
B&I: Are there any standard material and size codes that the industry works on? As a European supplier, what steps are you taking in moving the market forward?
DC: Standardization is not possible in India. All European players have realized it. We must work on customized sizes. Working closely with the customers helps us optimize our stock. For instance, our customers in Delhi like bigger frames and sashes to match wooden door / shutter look. We hardly sell the 60mm series in the NCR. It's mainly the bigger 70mm with 3 tracks of 136mm profile and 80mm door sash that are popular in Delhi NCR. While in the south people prefer the sleeker profiles so we sell the slim 56mm sash and 60mm track in Bangalore. So, according to the market preferences, the sale of our window/door systems varies.
B&I: How do you see your association with the Architects? What services you offer to them?
DC: Architects play a key role in material selection and window system typology. Based on their suggestions, we have been adding several colors to our bouquet. We imported 2 rolls of special color for 1 small project as the Architect wanted to match the interior laminates. Currently Anthracite Grey is the fast-moving color as it suits Aluminium lovers too.
B&I: In the era of social distancing, how would your interactions with the Architects evolve?
DC: Digital technology is a boon. For an ongoing project of our's in Vizag, the Architect is in Mumbai and our Technical Manager is in Delhi. We are digitally connected and got the shop drawing approvals so that the project could get back on track during the lock down. Across the world, technology is a big enabler today, more than any other time in history.
B&I: Good UPVC seems to be caught between sub-standard UPVC profiles, cheaper aluminium solutions. In your opinion, what is the way out in such a situation?
DC: Good UPVC window system as a segment will continue to grow and be the right alternative to Aluminium. UPVC has an edge over Powder Coated Aluminium in the current situation as most of the powder manufacturers don't recommend Sodium Hypochlorite solution to be sprayed on the profiles for sanitisation. Corrosion in the scratched areas and edge of the profiles is a possibility which is being studied now. We will have to wait and see how the Aluminium Industry addresses this issue.
B&I: What are the main points that an Architect or a customer should keep in mind to ensure that he is going in for the right quality of UPVC systems?
DC: A window system is an investment for long term, as it's cumbersome to change these over shorter periods of time. Keeping some points in mind ensure that not only the windows work properly but also last long. I would include the following:
Good Profile system with the right profile test reports and window test reports.
Design window system solution typical for their projects
Thermal insulation considering energy savings
Noise Insulation – As cities get back to work, noise levels are bound to get back to earlier levels. People will notice it immediately.
Hardware Durability – Very important to keep the windows and doors operating smoothly.
Fabricator's capacity and capability to execute the job.
B&I: How far are we from the scenario where solar panels would come integrated in the window system, without affecting its functionality? Do you see Deceuninck playing a role in making this transformation?
DC: This concept has been explored for a long time and I think the conclusion is that it's not going to work. The heat from the South West is so high that the GRIHA or IGBC recommends building orientation in such a way that this direction does not have much openings. Secondly, the efficiency of solar panels is low in the vertical plane. Roof top solar power generation is possible on buildings with a larger roof plate.
B&I: What other materials could change the dynamics of the window systems market. Are we primed to adopt or compete with such new products?
DC: In PVC – composite systems – Fibre glass co-extrusion is making inroads in the market. We launched Aluminium clad PVC window system in January 2020.
More Interesting Reads:
Contribution To Green Buildings – Stiebel Eltron's Biggest Value Propostion: Mr.Sandeep Surana
Duravit Has Become A Brand Preferred By The Creative Class Worldwide: Mr.Asutosh Shah
To know more about Deceuninck, contact on the details mentioned below: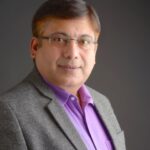 Mr. Dev Chandwani
Business Development Director
Deceuninck Profiles India Pvt. Ltd.
Contact Number: +918754864440