Deceuninck was founded in 1937 in Belgium. Deceuninck is one of the top three UPVC Window and Door profile manufacturing brands in India and the world. Moreover, the brand specializes in compound technology, design, development, extrusion, finishing, and recycling for the building sector.
Furthermore, Deceuninck's team of skilled professionals generates unique products offered to more than 4000 clients by continuously producing novel products through a strong R&D discipline. Also, it is a global company with 35 affiliates and over 3500 workers operating in 91 countries.
The high-performing and best-in-class windows and doors of Deceuninck Profiles have made a mark in the retail segment. Deceuninck completed 85 years of sustained growth in the industry. With its 14 production and 22 warehouse facilities in five geographical locations: Western Europe, Central Europe, Eastern Europe, North America, and Turkey, Deceuninck garnered € 670 million in 2016. India and Thailand are two gateways to Asia for the Deceuninck group and its growing strength in these markets too.
In India, Deceuninck is one of the fastest-growing UPVC profile companies, with more than 60 authorized and certified channel partners. The brand also has 2 warehouses, in Thiruvallur (Tamil Nadu) and Gurgaon (Haryana), with a stocking capacity of up to 1000 tonnes of profiles and custom hardware in addition to special reinforcements for high-performance doors.
The UPVC windows & doors profile brand is an internationally integrated firm. Also, the brand remains a publicly-traded firm that uses its sustainable business strategy to engage in industrial operations in order to make "a world more habitable."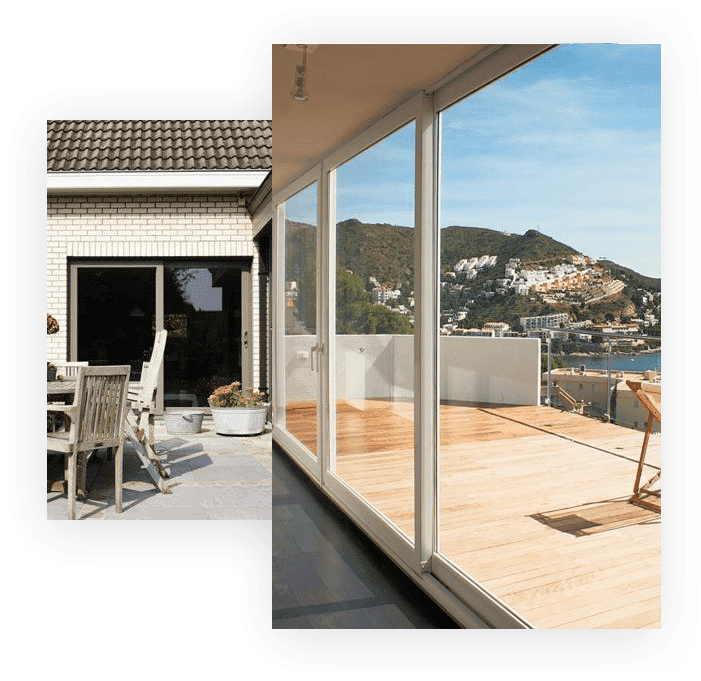 UPVC Windows Systems
Legend
Zendow
Everest Max
UPVC Door Systems
Legend
Zendow
Everest Max
Deceuninck UPVC Sliding Systems
Legend sliding
Lift and Slide/ Hebe Schiebe Sliding 76
Bella sliding
Vela Sliding
Storbox Blinds
Shutters by Deceuninck
Insect Screen
Deceuninck follows a sustainable business model and follows the 'Innovation-Ecology-Design' principle to build "a more livable world". The brand creates products that are 100 percent recyclable and lead-free. Also, the brand advances in the industry with its goods developed for the environment and human health. Thus, the brand contributes significantly toward a better future.
The key USPs of Deceuninck products are maximum level of energy efficiency, sound insulation, an increased number of chambers, and superior TPE gasket seals. Deceuninck's tropical mix profiles are resistant to severe climatic conditions, as per EN 12608 (Izmir, Turkey).
Furthermore, Deceuninck India has a large selection of UPVC windows and doors that complement your home's style and value. Also, a long-lasting, low-maintenance window and door system with no discoloration delivers a stylish and beautiful appearance that will last for years. Moreover, the maintenance of UPVC doors and windows is simple and painless.
The brand has been producing ecologically responsible items since 2004, using 100 percent recyclable TPE gaskets and never using lead or other heavy metals in its products. Moreover, Deceuninck creates profiles with environmentally friendly calcium–zinc stabilizers. Thus, the brand aims to leave a sustainable planet for future generations.
Website: https://deceuninck.in/
Contact: +918754864440
Email ID: info@deceuninck.in