Deceuninck UPVC doors and window | Deceuninck UPVC profiles for sliding systems (Bella & Vela)
Deceuninck was founded in 1937 in Belgium. Deceuninck is one of the top three PVC Window and Door profile manufacturers in the world, specialising in compound technology, design, development, extrusion, finishing, and recycling for the building sector. The brand provides exceptional quality and product assurance to all of its customers. One such product is Deceuninck's UPVC Sliding Doors and Window system.
About the Product
Deceuninck Sliding windows & doors is a comprehensive system for high or mid-rise building projects. The sliding systems are effortlessly smooth and come in exceptional design. UPVC doors and window sash work efficiently for all kinds of buildings and weather conditions. Read along for technical specifications of the product and stay tuned for more exciting Deceuninck UPVC systems.
If you want your interiors to connect with your terrace, balcony, or garden with elegance, Deceuninck's lift and slide doors and windows system will be your ultimate go-to. This lift and slide system has excellent air permeability, wind resistance, noise reduction, and water tightness features. The Deceuninck lift and slide doors and windows system, the Hebe Schiebe Sliding 76, offers significant benefits over the conventional sliding doors. &
Product Description
If you want ample natural light and air in your room along with the freedom of movement, Deceuninck UPVC sliding doors and window systems remain your go-to product. The amount of space and class that Bella & Vela sliding doors and window systems offer is unimaginable. Moreover, the unique additions that come with these doors and window sash such as the Sliding bug screen add to the overall efficiency.
The Sliding bug screen prevents the entry of flies and insects with a double brush application. Deceuninck sliding system remains a one-of-a-kind system with a bug screen that offers the possibility of complete lamination.
Small windows come with a slim 56mm window sash with Touch Lock or Crescent Lock. The Bella sliding system remains particularly competitive for Low and Mid-rise Buildings because it has a mid-range 68mm Door Sash. The 68mm Door Sash finds popularity in High-Rise Buildings thanks to Aluminium Interlock solutions. The New sliding system (Vela) comes with a window sash of 68mm for larger openings. An additional 80mm Door Sash completes the system for real High Rise or Strong cyclonic Wind conditions. TPE Gaskets and Weather Strips are pre-installed in the sash profiles from the factory.
Opening Options
Mono, Double, Triple Rail Frames with additional bug screen track. Multiple opening options.

Comes with

an

inbuilt TPE weldable Gasket and bacterial resistant weather-

strips/wool pile

.

Air Permeability as

per

BS

EN

12207

Water Tightness as

per

BS

EN

12208

Wind Resistance as

per

IS

875

Available in White

color

and a variety of Solid & Wooden

finishes.
Contact Details:
To know more about Deceuninck, contact on the details mentioned below: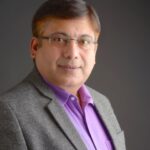 Mr. Dev Chandwani
Business Development Director
Deceuninck Profiles India Pvt. Ltd.
Contact Number: +918754864440
Brand Info
Deceuninck Profiles
Deceuninck was founded in 1937 in Belgium. Deceuninck is one of the top three UPVC Window and Door profile manufacturing brands in India and the world. Moreover, the brand specializes in compound technology, design, development, extrusion, finishing, and recycling for the building sector.
Furthermore, Deceuninck's team of skilled professionals generates unique products offered to more than 4000 clients by continuously producing novel products through a strong R&D discipline. Also, it is a global company with 35 affiliates and over 3500 workers operating in 91 countries.
The high-performing and best-in-class windows and doors of Deceuninck Profiles have made a mark in the retail segment. Deceuninck completed 85 years of sustained growth in the industry. With its 14 production and 22 warehouse facilities in five geographical locations: Western Europe, Central Europe, Eastern Europe, North America, and Turkey, Deceuninck garnered € 670 million in 2016. India and Thailand are two gateways to Asia for the Deceuninck group and its growing strength in these markets too.
In India, Deceuninck is one of the fastest-growing UPVC profile companies, with more than 60 authorized and certified channel partners. The brand also has 2 warehouses, in Thiruvallur (Tamil Nadu) and Gurgaon (Haryana), with a stocking capacity of up to 1000 tonnes of profiles and custom hardware in addition to special reinforcements for high-performance doors.
The UPVC windows & doors profile brand is an internationally integrated firm. Also, the brand remains a publicly-traded firm that uses its sustainable business strategy to engage in industrial operations in order to make "a world more habitable."
UPVC Windows Systems
UPVC Door Systems
Deceuninck UPVC Sliding Systems
Legend sliding
Lift and Slide/ Hebe Schiebe Sliding 76
Bella sliding
Vela Sliding
Storbox Blinds
Shutters by Deceuninck
Insect Screen
Deceuninck follows a sustainable business model and follows the 'Innovation-Ecology-Design' principle to build "a more livable world". The brand creates products that are 100 percent recyclable and lead-free. Also, the brand advances in the industry with its goods developed for the environment and human health. Thus, the brand contributes significantly toward a better future.
The key USPs of Deceuninck products are maximum level of energy efficiency, sound insulation, an increased number of chambers, and superior TPE gasket seals. Deceuninck's tropical mix profiles are resistant to severe climatic conditions, as per EN 12608 (Izmir, Turkey).
Furthermore, Deceuninck India has a large selection of UPVC windows and doors that complement your home's style and value. Also, a long-lasting, low-maintenance window and door system with no discoloration delivers a stylish and beautiful appearance that will last for years. Moreover, the maintenance of UPVC doors and windows is simple and painless.
The brand has been producing ecologically responsible items since 2004, using 100 percent recyclable TPE gaskets and never using lead or other heavy metals in its products. Moreover, Deceuninck creates profiles with environmentally friendly calcium–zinc stabilizers. Thus, the brand aims to leave a sustainable planet for future generations.
Website: https://deceuninck.in/
Contact: +918754864440
Email ID:info@deceuninck.in
Video