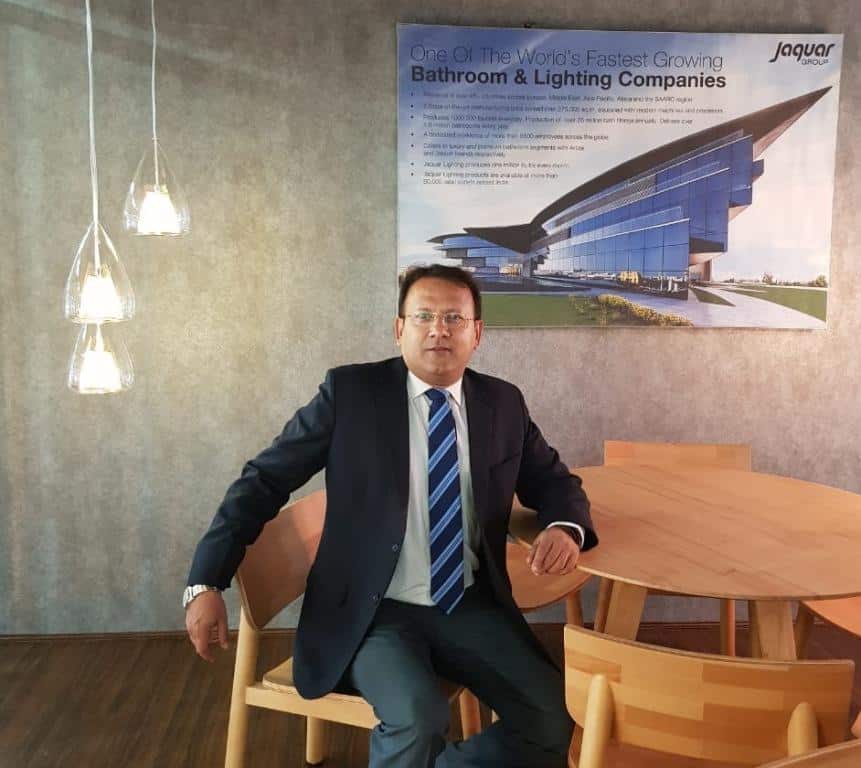 LED lighting has come a long way (and rather quickly!) – from being a 'niche-technology product' to taking the centre-stage in the general lighting market. Such has been the pace of LED march that it has today become a default name for lighting solutions. According to a research, Indian LED market has seen an upsurge in recent years on account of urbanization. It is expected to grow at a CAGR of 23.6% during 2019-2025. Consumption of electricity in India is growing at a fast pace. With the increased rate of consumption, demand for eco-friendly and energy efficient LED lighting solutions is gaining traction. LED lighting, due to it's low power consumption, fits the bill. Jaquar Lighting is today one of the major player in the Indian lighting market. Buildingandinteriors.com in conversation with Mr. Mohit Sharma, CEO, Jaquar Lighting.
B&I: Lighting market in India is dominated by companies which have traditionally been into lighting. What has been some of the key reasons for the success of Jaquar Lighting in this highly competitive market? What turnover are you clocking on an average?
MS: First of all, it is the legacy of Jaquar Bathroom Solutions which gave us the fillip to our lighting business. Secondly, the trust of our customers in the quality and the services provided by the Jaquar group to its customers played a crucial role. Also, the infrastructure that we have built for our lighting business which includes our state of the art manufacturing facility and NABL accredited R&D laboratory which gave us an edge  to establish ourselves among the key lighting players in the country.
Today we have enough credentials in our kitty .We have already Illuminated prestigious spaces such as Parliament Hall, Kalinga Stadium Bhubaneswar (which hosted 2018 Hockey Men's World Cup), Dynamic Facade Lighting of Rajkot Bus Port and Durgam Cheruvu Cable Bridge Hyderabad (presently under  execution). In addition, we have good presence in hospitality sector as well and we have worked with groups like Marriot Mayfair Radisson and Lemon Tree to name a few.
Looking at the current CAGR of lighting industry in India and also considering our manufacturing capacity and capabilities we are targeting revenues of Rs.1000 Cr. by 2022.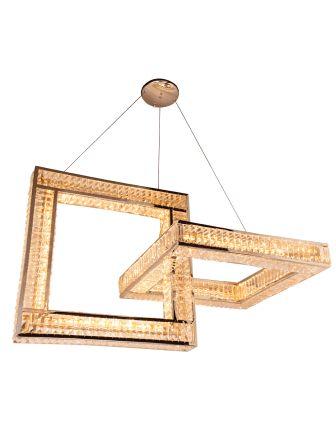 B&I: We would like to know more about your decorative range. How is that segment performing for you and what are the objectives from the decorative business?
MS: Jaquar Lighting is pioneer in manufacturing & customizing chandeliers for more than a decade now. Our chandeliers are done in the effervescent Swarovski Crystals. We also offer a huge range of decorative lighting solutions to complement the interior spaces.
For us, the decorative lighting business is very smooth as there are very few organized brands in this segment. Our objective with decorative lighting is to be an aspirational brand solution for every customer who is making an independent house or villa. Moreover, we are also aiming for demand in the   hospitality sector to complement our premium bathroom solutions thereby creating a customer delight.
B&I: Decorative lighting is considered a challenging area, especially for the organised market. There are cheap imports and commanding a premium is tricky. Product differentiation is another speed-bump. How have you addressed these issues?
MS: At Jaquar Lighting, we promote our products with the same philosophy like we do for our bathroom solutions. We have an in-house manufacturing facility for chandeliers and other decorative lighting products. This gives us an edge over the other unorganized players as we have the capabilities to provide customized solutions within defined timelines and as per the customer requirements. Also, when it comes to command a premium we are far head in terms of product quality as we are using original Swarovski Crystals in our chandeliers which are directly imported from Austria. Add to that the fact that we are also providing installation and maintenance services to our customers. The combination of these factors gives us a commanding position in the decorative product line.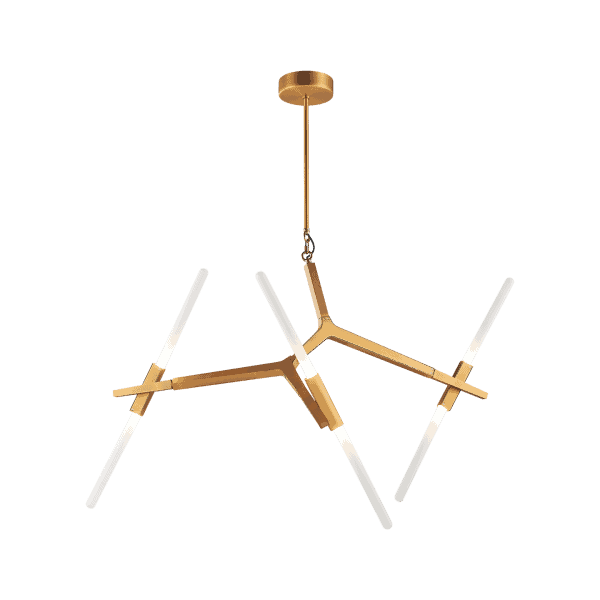 B&I: What are your expansion plans in Jaquar Lighting? What new products/categories can we see over the next 1-2 years?
MS: We are coming up with a new manufacturing facility in Bhiwadi, Rajasthan by the end of this year where we will be setting up our own die casting units, thereby reducing our dependency on outsourced raw material. This will also minimize the lead times for product deliveries.
Jaquar has already ventured into Dynamic Facade Lighting segment and we have some won prestigious projects in the country. We are providing end-to-end SITC solutions in Facade Lighting.
We have also introduced Smart Street Lighting solutions for future cities. These lighting fixtures can be addressed individually or in a group. Scheduled on/off, dimming is the basic feature. These intelligent fixtures can communicate with each other and to a central server through a wireless protocol. It can capture huge amounts of data which can be used to conduct various levels of analysis and to create inferences for some actionable insight. In this, predictive maintenance is one of the most important actionable insight.
B&I: Your manufacturing seems to have a robust backward integration. Tell us about that.
MS: When we talk about backward integration in lighting fixtures, the most important part is the LED driver. At Jaquar Lighting, we manufacture our LED drivers in-house through fully automated SMT machines. Also we have similar automated lines for LED MCPCB assemblies as well. In addition to this, we are also manufacturing other components such as surge protection devices and sensors to further strengthen our supply chain.
B&I: How many dealers and distributors do you have across India? Which are your strong markets and what markets you would be opening over the next 1 year?
MS: We have around 350 direct and 20,000 indirect channel partners all over the country. We are the strongest in the Northern and Eastern parts of the country – though we are present in all Metros and Tier-1 cities across India. In next one year, we will explore Tier-2 and Tier-3 cities along with the newly developed cities.
B&I: How do you support Architects, Lighting Designers and Consultants in project business?
MS: We have our in-house lighting planning teams which work very closely with Architects and Consultants. We provide them with design and product solutions for their projects and also help them in projects execution. All these services are provided free of cost to all our customers and are available all across the country.
B&I: For the Specifiers/PMCs that have not yet worked with Jaquar Lighting, what's your message for them?
MS: We would like to convey that we are already at par with the other established lighting players in the country and are equally capable of delivering innovative solutions in lighting. It would be our pleasure to associate with them and offer our complete lighting solutions and services to them.

B&I: If an entrepreneur wants to become the dealer for Jaquar Lighting, what is the process and what do you look for in the person?
MS: We are looking for partners who are passionate about LED lighting technology and can proactively promote the brand irrespective of the support from our sales and marketing teams. We are not just looking for financially capable people, but also for entrepreneurs with strong networking skills.
B&I: Innovation and R&D are important differentiators in any business. How do you see it from Jaquar Lighting perspective?
MS: We truly believe in the idea of innovation in today's world. Today, in these difficult times, our bathroom solutions are leading the way with innovations which help people stay safe and healthy in their homes and outside. Recently, we launched a marketing campaign titled 'Sense & Sensibility' which talks of our touch free solutions. On similar lines, we have introduced lighting fixtures which can be operated without any physical contact, optimise light usage and also save energy in the process.
B&I: How do you see the export potential of your lighting products?
MS: We are very much aligned with the national vision of 'MAKE IN INDIA FOR THE WORLD'. We are already into the export of lighting products to Middle East, Africa & Nepal and are doing reasonably well on this front. We have now started exploring the Europe and Far Eastern markets. India is becoming a manufacturing hub for lighting products. The export opportunity, especially for  companies with their own manufacturing facilities and strong back-end integration, is huge. Middle East and South Asian markets are a strong case in point. As Jaquar bathroom solutions have already made global footprints, it becomes a little easy for us  to promote our lighting  products in these markets.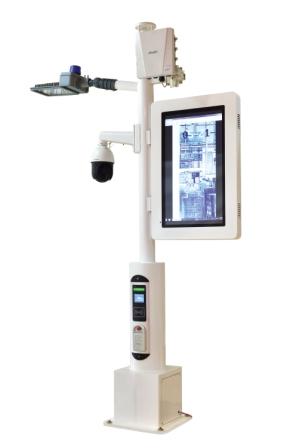 B&I: Besides conventional lighting, many companies are moving up the value chain, by introducing technology based solutions. What's your plan for Jaquar Lighting as far as leveraging technology is concerned?
MS: As mentioned earlier, we are already into smart lighting solutions which can be integrated into the solutions for future cities. As a result, we are already geared up to deal with the technology changes of future. Also, we have introduced solutions like smart poles which, in addition to smart lighting, also cater to other requirements of future cities like security surveillance, weather sensing, emergency calling, traffic control and electric vehicle charging.
[vvsmustread]