A name that is a trend-setter in the world of access control and security solutions, dormakaba keeps pushing the envelope when it comes to marrying technology to hardware. Buildingandinteriors.com in conversation with Mr.Natesh Balakrishna, Managing Director / Vice President South Asia, AS APAC, dormakaba.
B&I: What is the roadmap for dormakaba in India over the next 2-3 years?
NB: dormakaba sees the current macro economic conditions remaining challenging and volatile due to the effects of Covid-19. However in the next three years, we would like continue to leverage the synergies of the merger of dormakaba in India. Our focus has been to provide access solutions across the various customer groups from small businesses to large enterprises.
We will continue to focus on digitization and invest in people, processes and technologies in order to leverage the opportunities for dormakaba and the digital transformation of our industry.
Digitization is an important driver to several of our strategic pillars, such as to provide superior offerings and achieve operational excellence. We are creating next generation solutions and platforms to stay not only competitive, but to further strengthen our market position. To benefit from the future growth opportunities related to the digital transformation we defined a digital strategy anchored in three areas: "Connected Product", "Connected Customer" and "Connected Company".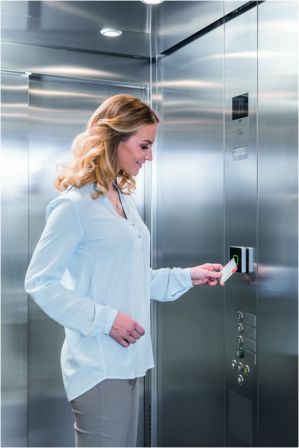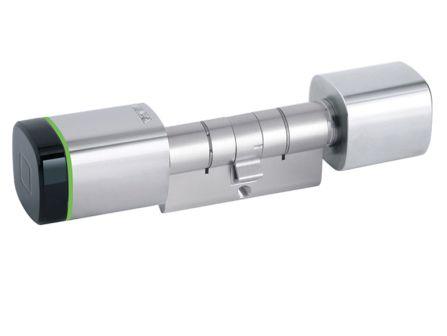 B&I: As a technology driven company, what challenges/opportunities do you see in the Indian market?
NB: India is on the cusp of technology leap for mechanical to electromechanical solution. We are now looking at cloud-based access solutions, biometrics including facial recognition which are the newer opportunities in India.
Globally, dormakaba makes substantial annual investments in R&D for developing innovative and new products to meet the new market trends.  We have a good product range specific to India. We as an organisation see great opportunity in the digital access solutions platform.
With the recent development in mobile technology for access to premises, we are excited to offer solutions for customer premises across all customer verticals from hospitality, offices, healthcare, factories and homes.
Standardization of offerings as well as anticipating and understanding changing customer buying behavior and preferences remain the major challenges for any brand today. We are looking forward to seizing the opportunities that lies ahead due to rapid changes in Technology and significant adoptions of such emerging and new technologies.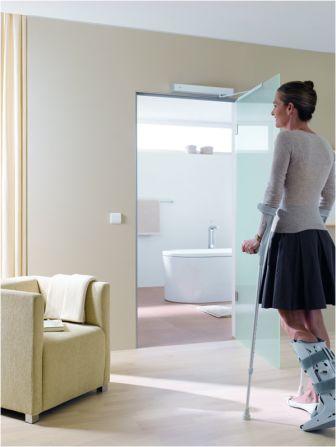 As a consequence of the pandemic, we also anticipate higher demands for access without any physical interface to protect the users, which dormakaba can easily address. We are receiving a lot of enquiries from our customers to retrofit their existing doors with our touch free solutions. Digitisation and automation can be leveraged to the customer's advantage and we have solutions that can be integrated with our products which make access in life smart and secure.
B&I: What is the ratio between retail and project business for dormakaba India?
NB: dormakaba closely works with the planners and designers right from the design stage of the project. We collaborate with the Architects and Investors at the early stage of the project to deliver value and the right solution to the customer. We have a strong network of partners across India to cater to the customers' local requirements. We also have a strong service network across India for efficient after sales service.
We primarily offer complete solutions to the customers and more than 80% of dormakaba India revenues come from Projects and Service business. The distribution business forms the rest.
B&I: How do you see the role of the Architect/Specifier in your business operations? What support system you have for them?
NB: The Architects / Specifiers / Project consultants play a very important role as they understand the functional requirement of the customer. As domain specialists they help the customers in recommending the best suited and value-based solutions to their customers' requirements and budgets.
Our strong collaboration with Architects & Specifiers ensures sustainable design ideas and project execution of the highest quality. We have a large team of Pre-Sales Specialists who are technically competent and certified by GAI, UK. This team interacts with the stakeholders of the Project during the design stage and addresses all the pain points in the Project.
dormakaba has also taken the products and solutions to the Architect's door step using the new age Virtual Reality (VR) solutions.
B&I: Manufacturers in the building materials industry across the world are collaborating for increasing their businesses and drive synergistic advantages. How do you see such developments?
NB: Yes. This is a good question. A high degree of collaboration is the need of the hour. For the benefit of the customer, an access solution brand can collaborate with a home automation brand or a lighting brand. We could also partner with OEM door manufacturers, System Integrators and Telecom brands to offer our Digital Access Solutions to large enterprises. This will ensure a complete product offering to the customer in a holistic manner.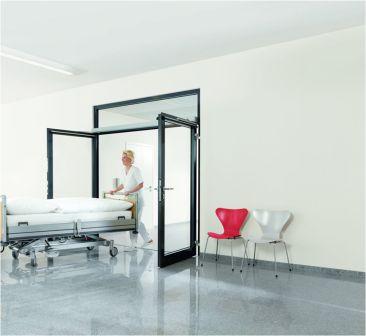 B&I: How do you see the post-Covid19 business scenario for dormakaba?
NB: Post COVID-19, there will be an addition of one more important dimension to the design criteria of access solutions to premises in addition to safety and security. Hygiene will be of paramount importance and this will have a bearing in the design of access to the premises.
dormakaba is well positioned to cater to this demand through its various solutions like touch free access- integrating our automatic doors with access solutions which can be enabled by remote, BLE and mobile access. These solutions can also be retrofitted in existing access points.
We will be leveraging our strength in the digital platform with our huge range of products to meet to customers demand and expectations. Customised solutions can be offered digitally through platforms like Virtual Reality and many more.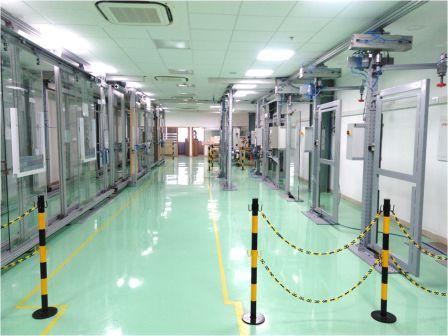 B&I: What is your take on the dormakaba India operations contribution in the overall operations of dormakaba for exports and R&D?
NB: dormakaba is one of the leading access solutions brand in India. We have invested in a modern facility in Mahindra World City, Chennai, which caters as the Regional Logistic Center for South Asia. This facility has been certified with ISO 9001, ISO 14001, ISO 18001 and ISO 50001. In addition this is certified as a Green Building. We have full fledged R&D team with a state of art Product Development Lab accredited by NABL in our Chennai facility, which caters to local and global projects.
Also Read:
Villeroy & Boch Has Never Deviated From Its Brand Philosophy Of A Serious Player In The Premium Bathrooms Category: Mr.Nazario Menezes
At Signify, We Are Taking Forward Both The Legacy Of Philips And The New Journey Of 'Connected Digital Lighting': Mr.Sumit Joshi