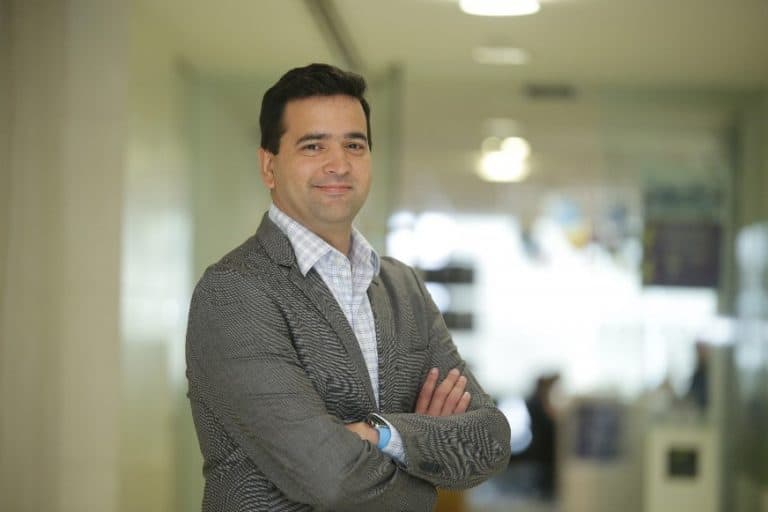 For many across the world, Philips has been a name synonymous with lighting. Rechristened as Signify in the year 2016, the company continues to be at the forefront of technological innovations in lighting. Buildingandinteriors.com in an in-depth conversation with Mr. Sumit Joshi, Vice Chairman and Managing Director, Signify India (previously known as Philips Lighting India).
B&I: Let's begin with the name itself. You have been present in the lighting market with the new name – Signify for just over 2 years. What have been the challenges in the marketplace?
SJ: Founded as Philips in Eindhoven, the Netherlands, we've led the lighting industry with innovations that serve professional and consumer markets for more than 128 years. In 2016, we spun off from Philips, becoming a separate company, listed on Amsterdam's Euronext Stock Exchange.
The renaming of our company was the next logical step in our transformation journey since we became a standalone company and marks another milestone in our rich history. The journey has only got more exciting, on one hand we retain Philips brand which Consumers have trusted for more than a century and we also move forward in the new journey of 'connected digital lighting' through the new IOT brand of Interact. We are also steadily establishing the corporate identity of Signify, which is helped by our innovations and HR practices & are getting noticed, the world over. Some of our groundbreaking research like the recent first conclusive research about UV-C's ability to disinfect the SARS CoV-2 virus, has also helped in establishing our corporate branding.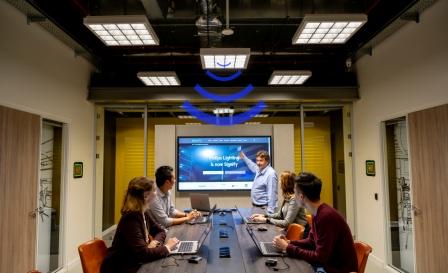 B&I: Philips has been in the Indian lighting market for as long as people can remember. How does the new name (or does it not) affect the project business dynamics?
SJ: Our brand continues to be Philips, we always had the best talent in the lighting industry- we continue to nurture them, we continue to partner with very loyal and customer focused partners, our partnership with influencer community has become stronger than ever so we retain and build on the legacy of last 128 years. While we take the best of the legacy , we are also building new connected lighting business which does wonderful things beyond illumination, we are building newer skills, setting newer milestones, innovate in areas and stay true to our purpose of 'unlocking extraordinary potential of light for Brighter Lives  and Better World'. So last 2 years we have strengthened our leadership and our new identity, purpose and our passion for innovation and sustainability is helping us enable our customers to enjoy a superior quality of light making people's lives safer and comfortable, businesses more productive and cities more livable.
As the global leader in lighting, we innovate, design, build and deliver world-class lighting systems embedded with intelligence and connected through software to deliver capability to manage, monitor, and control lighting assets, enable data harvesting and analysis for improvement of lighting operation and business performance.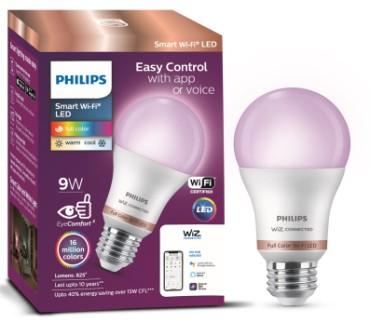 B&I: In lighting industry the world over, bigger holding groups have exited the business giving the reigns to new management. How do you see these developments?
 SJ: The Lighting industry is undergoing a revolution, very similar to what the electronics industry underwent in the 90's and 2000's. We all have witnessed so many examples in the history where leaders fall by the wayside and new leaders emerge in such a dramatic technology disruption. We are very proud that we saw this revolution coming and actively drove this change cannibalizing our own strong conventional business and we continue to be world leaders across all segments of the lighting market, erstwhile world no.2 and 3 have fallen out of the race.
The scenario in India is no different. We continue to lead the market but there have been significant changes amongst rest of the players in the market. Companies that invest in R&D and continue to lead this technological transition will be successful. We invest 5% of our global revenue in R&D, thereby trying to stay ahead of competition, but there is no time to rest, the market is moving very fast and we will have to innovate faster, better and cheaper every day. We have to adapt and run almost like a technology start-up, hence new and young managements are becoming a more common sight in the industry. Signify, while being the world leader in lighting, has also thus organized itself like an agile startup, leading break through technological advances in the lighting industry.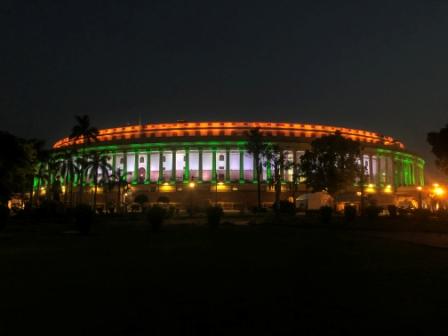 B&I: The lighting industry is now more or less becoming part of the electronic industry (the LEDs, drivers, etc.). The electronics industry, per se, is an industry of a different nature. What is your take on this overlap?
SJ: You are right, LED technology is becoming more efficient and cheaper and potent every day. Moore' s Law has been playing out in LED lighting, this is unlike conventional glass-flow, incandescent lighting technology and so that necessitates this whole new way of working, speed of innovation etc. But now lighting industry is becoming more exciting, new possibilities are emerging every day. In the last few years we have launched so many futuristic innovations be it LIFI where we can now transfer data through light, Hue Connected Home lighting system  or Horticulture Light, Animal Lighting, 3 D printing, these were impossible to think. Incandescent bulb did not change for 100 years and now every month there is something new, so every day is a new day and is more exciting.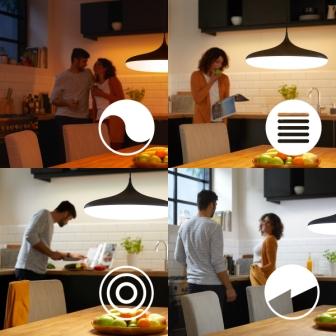 B&I: There's a lot of talk on the 'Rent-Out' model for lighting in commercial buildings, where the property manager pays rent for the lighting systems and the maintenance is with the supplier. Is this a sustainable model? How about the applicability of such models in the Indian context – maybe this can increase the acceptance of quality fixtures and luminaires in India?
SJ: The global demand for lighting is growing, hence there is a visible change in the consumer behavior which has led to the adoption of shared economy and circular economy principles to eliminate waste and the continual use of resources. In the lighting industry the circular economy principle will allow users to pay only for the light, not for the equipment. New business models such as Philips Circular Lighting take care of installation, performance and servicing of your lighting for you, allowing you to focus on making your own business more efficient and economical. Innovative financing options allow you to benefit right away from cutting-edge, energy-efficient LED lighting while reducing both up-front and operational costs. With the change in the Indian mindset there is also a rise in the shared economy making the Rent out model a recent trend in the market.
B&I: In the post-Covid19 market, where do you see the global lighting industry moving? How about the Indian market?
SJ: At present, industries are grappling with an unprecedented crisis that is fundamentally different from what we have ever experienced in the past. The COVID-19 pandemic could not have come at a more difficult time. The world was already having to contend with an uncertain economic environment, with industries in turn facing newer challenges such as having to adjust to a shift from cost efficiencies to innovation and breakthrough improvements. India has, no doubt, acted with speed in the wake of the pandemic and declared a lockdown early on.
Till now, versus the developed economies, given the size of our population, we have managed this crisis well. (But) now things need to start opening up, government needs to support the industry even more, to fast track infrastructure projects. This pandemic is tough on everyone, but especially for companies who only had trading mindset and precarious cash position – such companies will suffer a lot and I won't be surprised that if some of these close down. On most of the times (after such events) stronger, longer term players gain market-share and strengthen their position.
Our first priority is the safety of our employees and we managed it very well. We have both the balance sheet strength and the cash position to see through this crisis. We continue to invest in innovations. Incidentally, every crisis brings along some opportunities. In our case, it's been the UV lighting solutions – a market that we have been leading in for last 35 years. Our solution has been certified by BSL-4 bio medical lab, National Emerging Infectious Diseases Laboratories (NEIDL), of Boston University to completely deactivate SARS CoV-2 virus.
We are staying course with our investments on innovations and driving sustainability. I believe that it is required more than ever in the post-Covid19 world. We have become carbon neutral in India and we will be globally carbon neutral by 2021. We are pioneering breakthrough innovations in products, system architectures, and services – making bold investments in sensors, cloud-based control platforms, connected lighting, indoor positioning technology, and consumer-based personalized lighting systems. India is among the top 5 markets for Signify and plays a major role in Signify's global product and services development as well. India is also the global hub for our solar lighting business.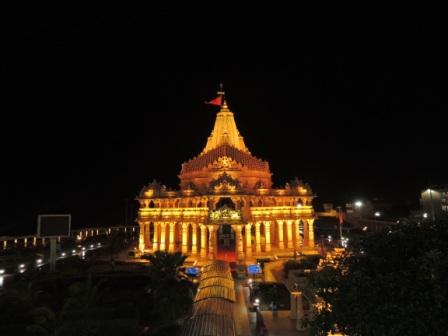 B&I: Specifications in projects across the board have a lot of grey areas that discourage good lighting solutions. Do you think that some of the big lighting names coming together could address some of the disparities in specifications?
 SJ: Having perfect lighting specifications is as important as laying down the foundation of any project. Disparities can arise irrespective of the brand name if the customer is not well informed about the product or solution he plans to choose. Signify has been extremely successful in this aspect, since its built around its customers. We work directly with end-users and contractors to educate them and ensure that projects identify the best possible lighting specifications for their slated budgets. Customers that pick Philips branded products and services, typically look for high quality products hence we don't face this issue very often.
B&I: Can you tell us about your support programs for Consultants, Designers, Architects, and PMCs – how to you help them with their work of specifications, new technology awareness, etc.
SJ: Some of the programs we offer are: Lighting Academy offers a comprehensive range of educational resources for people who want to expand their lighting knowledge. With a rich history in lighting, Philips is uniquely qualified to bridge the gap between cutting edge lighting innovation and the real-world solutions required by professionals.
We understand the importance for the designers & architects, for being a cut above the rest in a competitive society; therefore, we endeavor to forge an alliance of trust with Philips SmartConnect program. This platform enables them to stand out from competition, accomplish goals & objectives and rise to greater heights by keeping them updated with the latest in lighting technology, for them to delight their customers with the best solutions. We do conduct regular webinars with them to drive their understanding of how lighting as a category can enhance their solutions.
B&I: How do you think your marketing communication will change in lieu of Covid19 – exhibitions, Architect meets, print, and online media?
 SJ: The uncertainty caused due to the pandemic has forced organizations to plan for future challenges as well. It was challenging at first as mostly all organizations had to take drastic measures to modify their ways of working almost overnight. At present, it is difficult for marketing communicators as it is an unprecedented situation that none of us have been prepared for and hence, has led to some innovative ways after some hit and trials:
Shift to virtual: Online is becoming and chosen by both business and consumers, they spend more time at home and on their phones and laptops. Most events and meets are happing virtually now through webinars, panel discussions, etc.
Increased focus on marketing would be the key across industries. Digital competencies will get fast-tracked for organizations that were still tinkering with the concept and in some cases, become the sole platform for reaching out to loyalists and prospects alike.
Cost-effective digital solutions would take precedence for new ways of acquiring and retaining customers. For more or less all categories of goods and services, increased focus on e-commerce would be required with consumers now preferring to get products delivered at their doorstep instead of stepping out of their homes.
Online media consumption has gone up significantly in the past few weeks as life came to a grinding halt with the national lockdown. With people confined to their houses and spending more time on devices, brands had to re-look at how they can create a great online experience for their audience and effectively communicate with them.
B&I: There is a visible increase in the information appetite through online mediums. This is very robust until the information is to be collected. Do you think this could translate into online sales or still the sales will happen offline?
SJ: Internet is already an important, and perhaps transformational, marketing medium for both business-to-business and business-to-consumer markets. Widespread adoption of the internet for business and personal use has generated new channels for advertising and marketing engagement. In the current situation as well, consumers are more comfortable going online, and placing their orders across major e-commerce platforms, who are working towards ensuring safe delivery of the products. However, for certain category of products, where quality product experience is a must, branded retail outlets still trigger higher sales.
Also Read:
Building Materials Market In India Is A Good Learning Ground For Inclusion & Resilience: Ms.Renu Misra
Hunter Douglas believes in customisation as an opportunity to create high-level of product and service differentiation: Mr.Anil Kumar Singh