Our ideals are constantly changing as a result of the dynamic cultural landscape, which is reflected in our traditions. This is apparent in how we live, dress, and even decorate! Mandirs and pooja rooms that are extremely elaborate and traditional are losing favour with younger homeowners who would prefer consistency in their modern, minimalist houses. In Hindu mythology, Lord Ganesha is known as the God of happiness, joy, knowledge, and prosperity. So, if you want to bring luck into your home, there is nothing better than a Ganesha Murti or photo. Many people keep a Ganesha idol at the entrance of their homes to keep negativity at bay; it also works as a great home decoration item. There are numerous Ganesha Murtis available online, designed with beautiful carvings and materials that add beauty to your home decor.
However, we often overlook the significance of properly displaying our new Ganesha idols and photos at home. In this article, we discussed everything about Ganesha Murtis or idols, from their placement as per Vastu to their colour.  Keep reading so that you don't miss out on the little details!
Ganesha Murti: Placement tips as per Vastu 
In Hindu culture, Vastu plays a vital role. Though some people have misconceptions about this concept, it is believed to be a significant guideline for designing your home in a way that invites positive energy. It is more than just the science of architecture; it is a connection to the ancient Vedic science that promotes blissful living. Therefore, just bringing home Ganesha idols or photos is not enough; the placement of the Murti in the right area and direction should also be given equal importance. 
Here are some Vastu tips you should follow while placing your Ganesha Murti or idol and even photos: 
Where to place Ganesha Murtis and photos? 
Place your Ganesha Murti or photos in the West, North, or North-East directions of your home. Also, make sure the back of your Ganesha Murti or photo faces the main door. 

Remember that all Ganesha idols or photos should face the North direction of your home, as Lord Shiva is said to live there and thus, this direction is considered auspicious. 

To keep the evil eye away from your home, place a Drishti Ganesha idol near the main entrance. 
 

Where not to place Ganesha Murtis and photos? 
Avoid placing your Ganesha Murti or photos in the bedroom or laundry room. 

Do not keep your Ganesha idols near bathrooms or underneath the staircases. 

Keeping God's idols in vacant areas is considered unlucky. So, avoid placing your Ganesha Murti or photo in the garage or parking area. 

Make sure that the idol never faces the South direction because it can cause more harm than good. 
Ganesha for home decor: All you need to know 
What colour should Ganesha Murti be?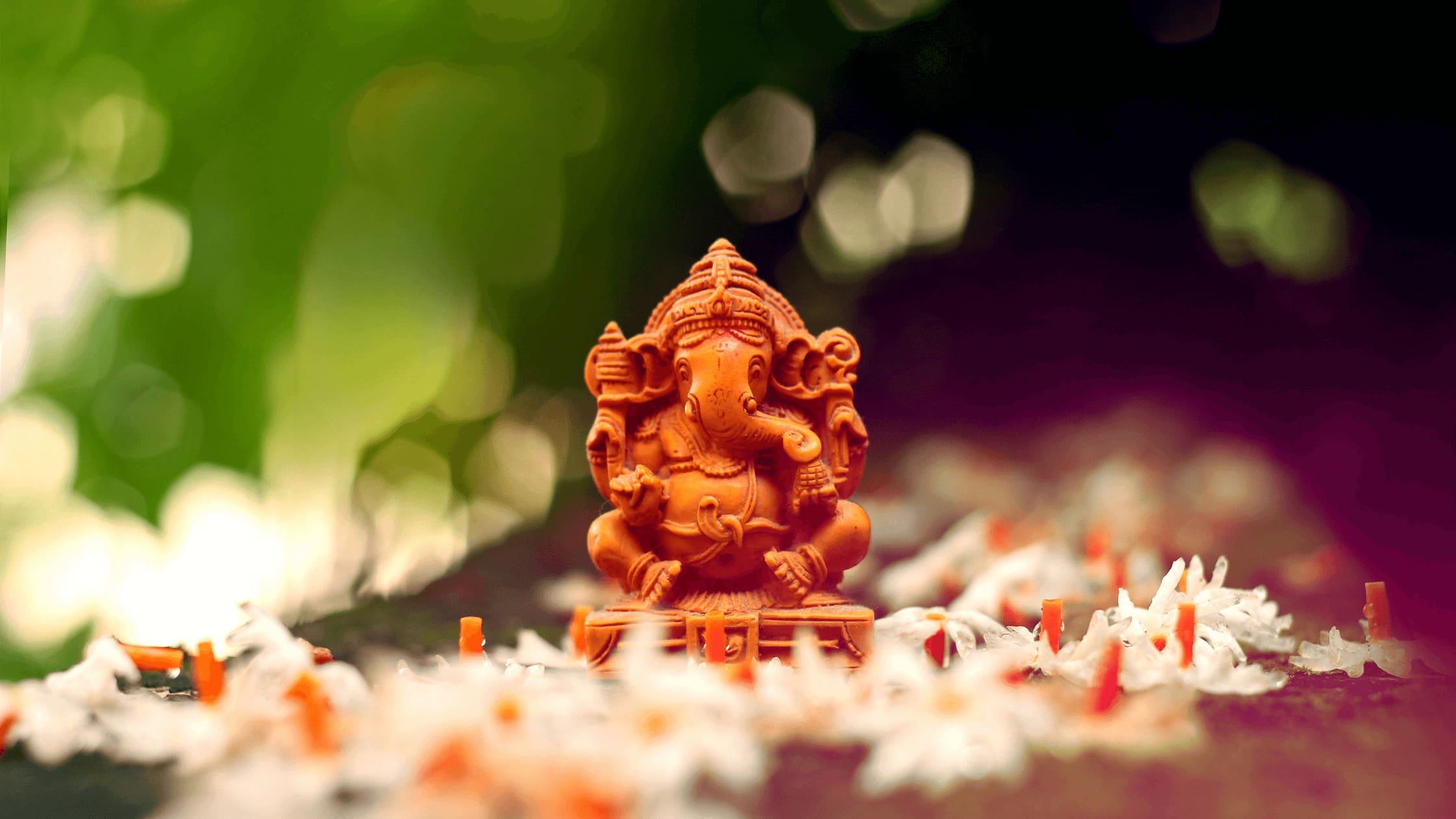 Image Source: The stone studio
Decorating your home with a white Ganesha Murti or photo is an excellent choice for those seeking peace and prosperity. On the other hand, homeowners who are seeking self-improvement should opt for a vermillion-coloured Ganesha idol for their homes.  
Is there any significance to the posture of Ganesha's Murti?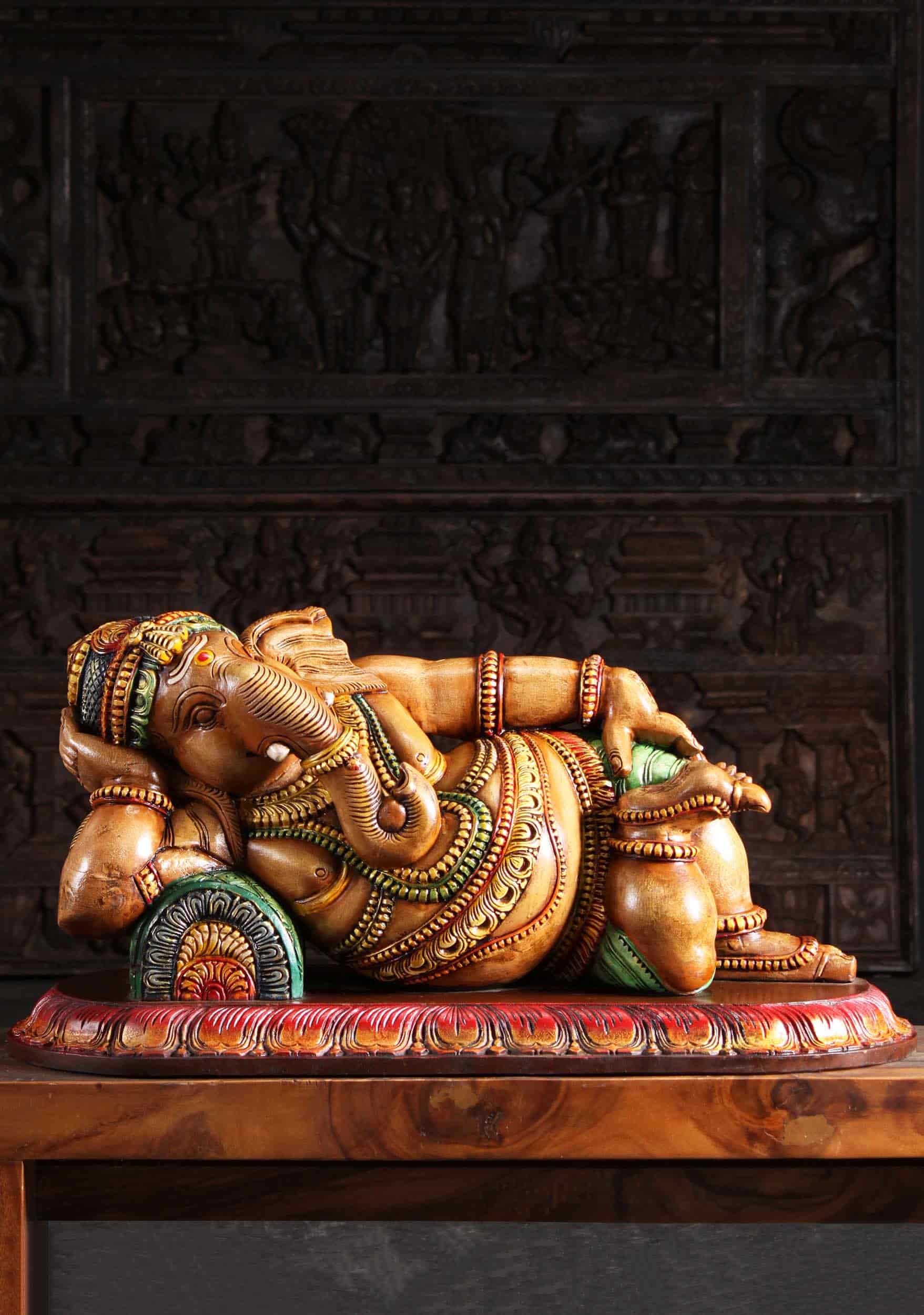 Image Source: Lotus sculpture
When bringing a Ganesh idol home, keep the deity's posture in mind. Ganesha Murti in the seating position, also known as Lalitasana, is thought to be the best for homes. According to Vastu, this Ganesha Murti represents calmness and peace. Moreover, if you want luxury, comfort, and wealth, add photos of Ganesha in a relaxing or reclining position to your home decor. 
What should be the direction of the idol's trunk?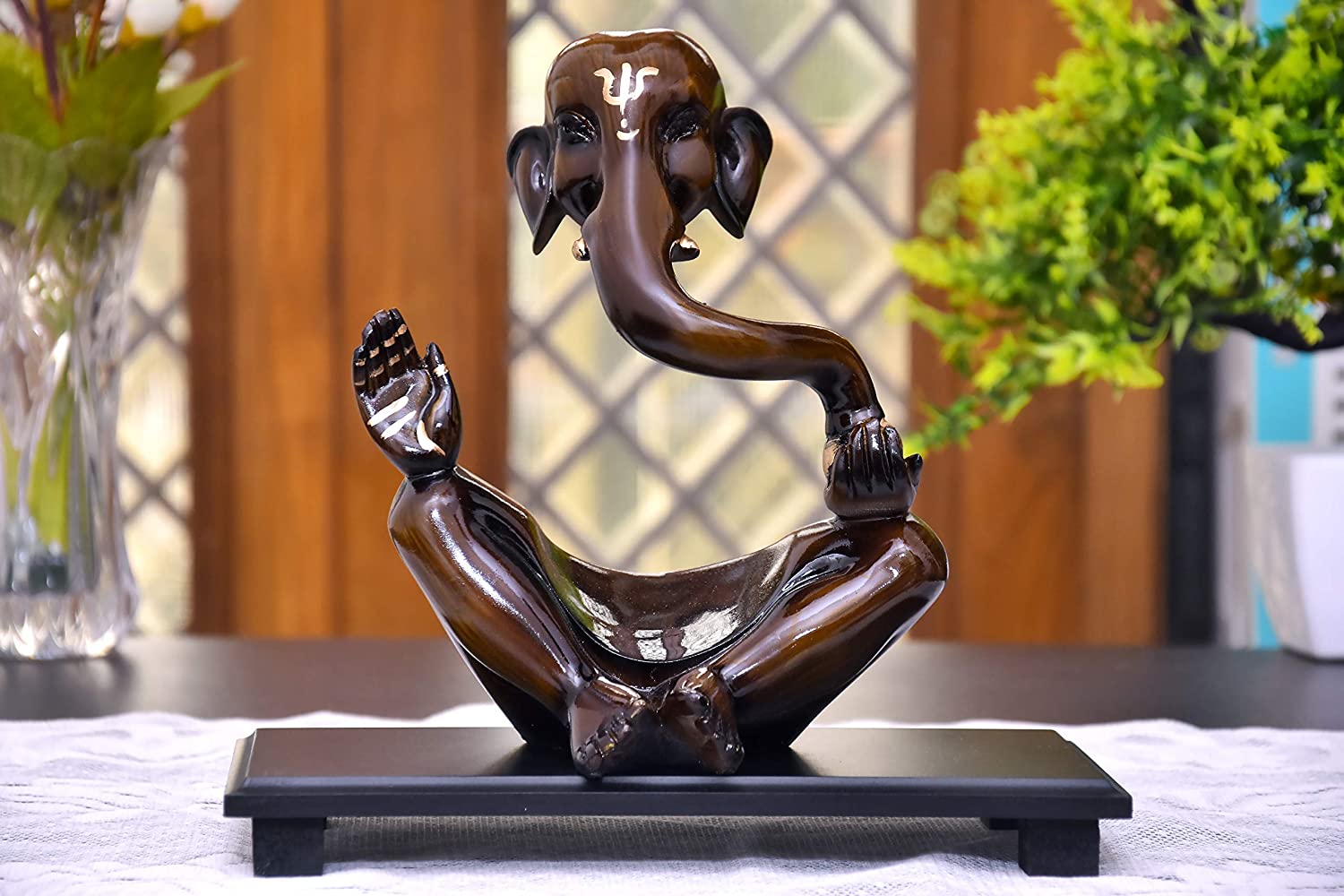 Image Source: Amazon
When looking for a Ganesha Murti or idol for home decoration, pay special attention to the trunk's direction. It is strongly believed that the trunk of Ganesha Murti should be angled to the left which represents success and happiness. On the contrary, the Ganesha idol with a trunk titled to the right is difficult to please as it represents the power of the sun and must be worshipped according to specific rituals. 
How many idols should you have?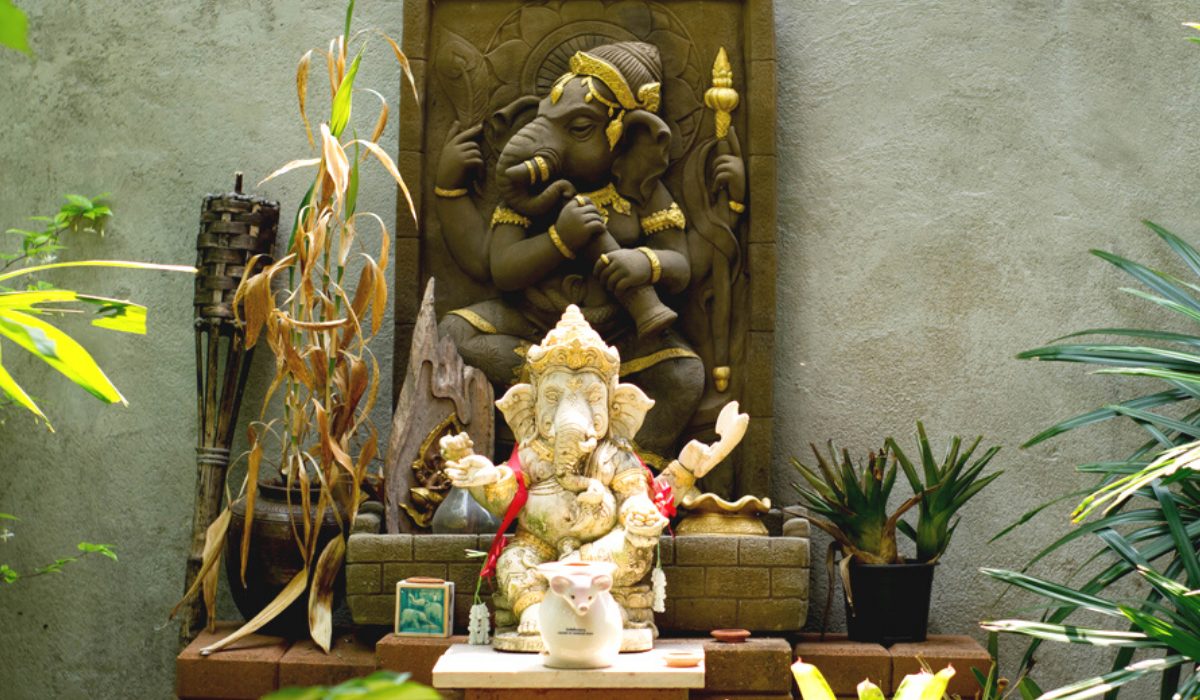 Image Source: Housing.com
Regardless of how beautiful Ganesha idols are and how much they enhance your home decoration, Vastu recommends that you only have one at home. They claim that having two or more idols irritates Ridhi Sidhi and dilutes their energy. 
Do you need to focus on the minor details?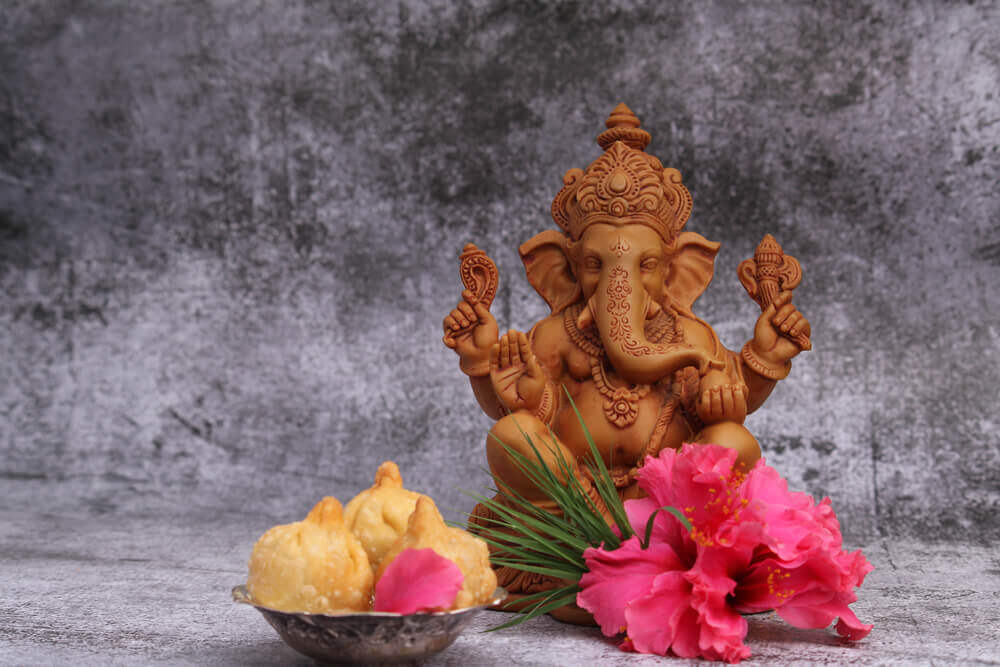 Image Source: Squareyards.com
The mouse is Lord Ganesha's Vahan (vehicle), and his favourite sweet is Modak, that's why when bringing home Ganesha Murti or idol, it's important to ensure that it includes the tiny mouse and the Modak. The Modak serves as a gift to the Lord as well as prasadam to his devotees, whereas the mouse stands for all-pervasiveness. 
Ganesha

Murti for

home decoration: Our top picks
IGP Divine Lord Ganesha Idol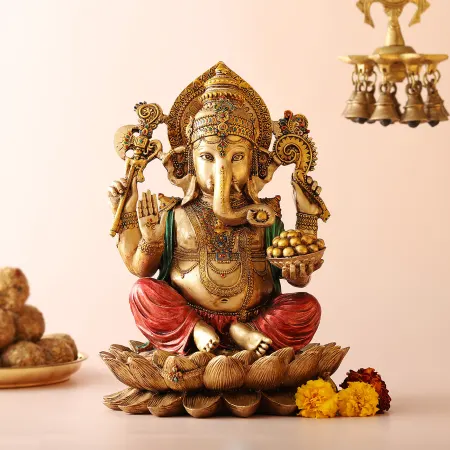 The Amethyst Store Ganesha 2D Idol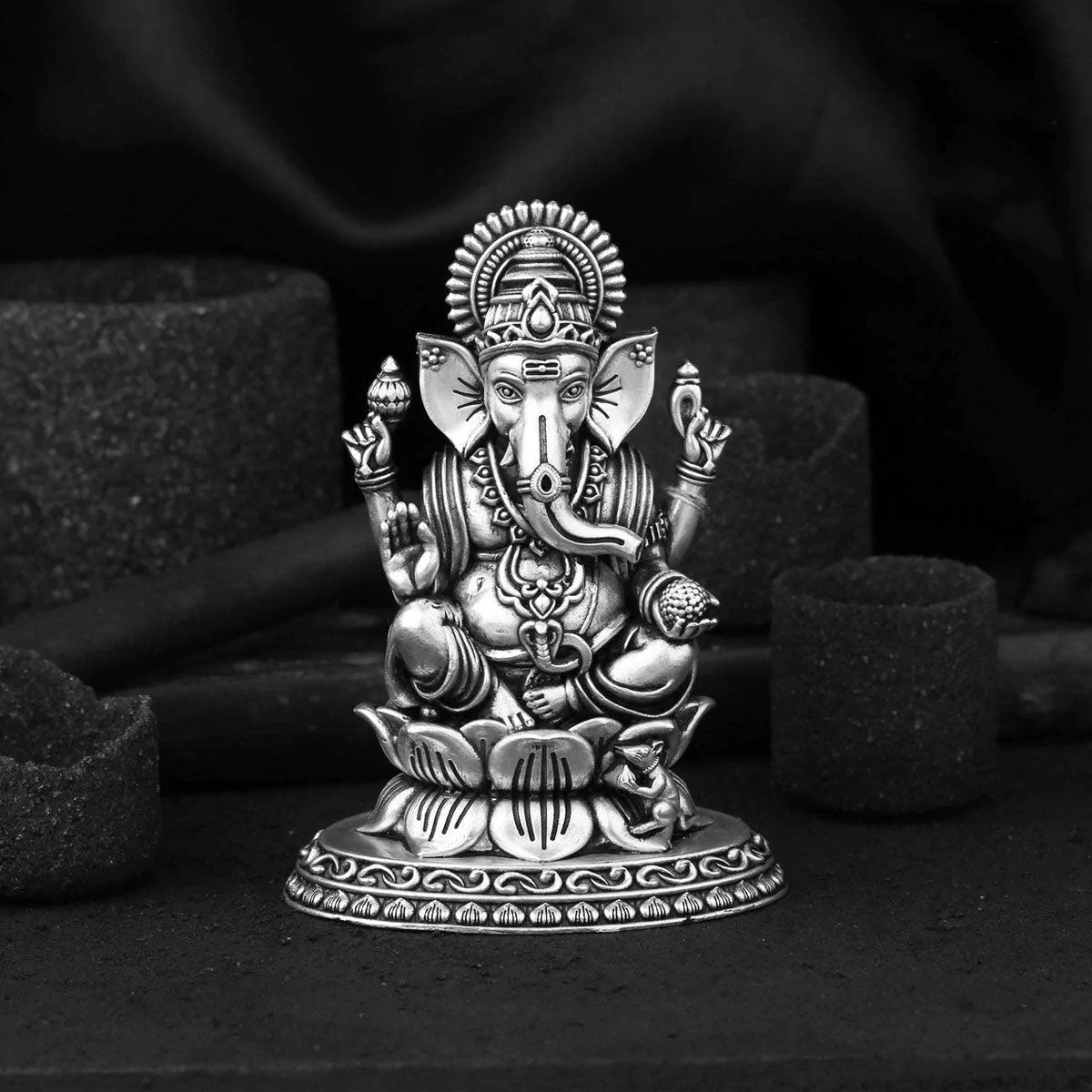 Vaaree Panchmukhi White Ganesh Idol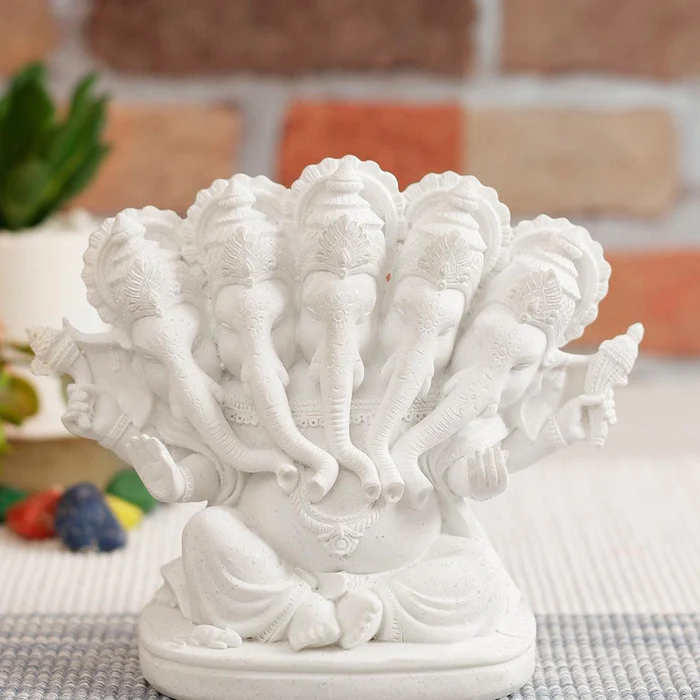 Ekaa Handicrafts Multicolored Lord Ganesha Statue On Rocking Chair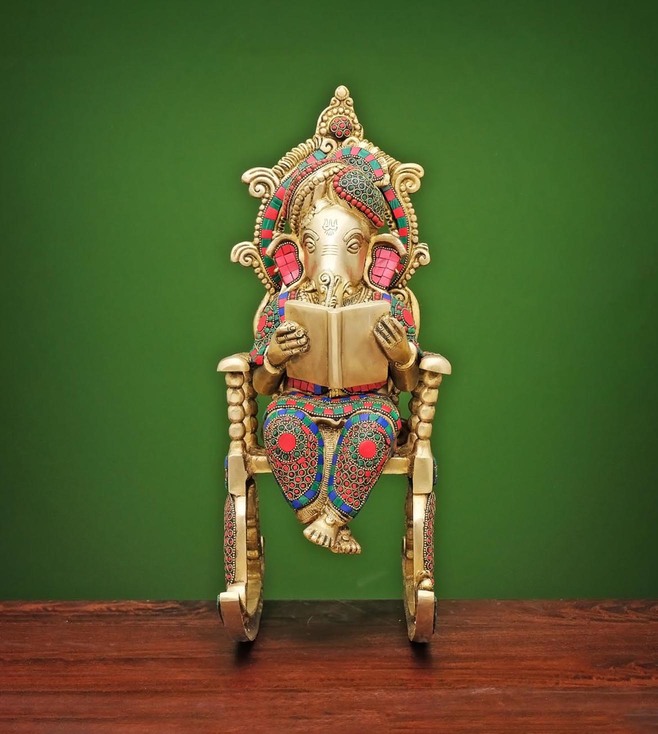 Homecentre Dhyana Polyresin Sitting Ganesha Figurine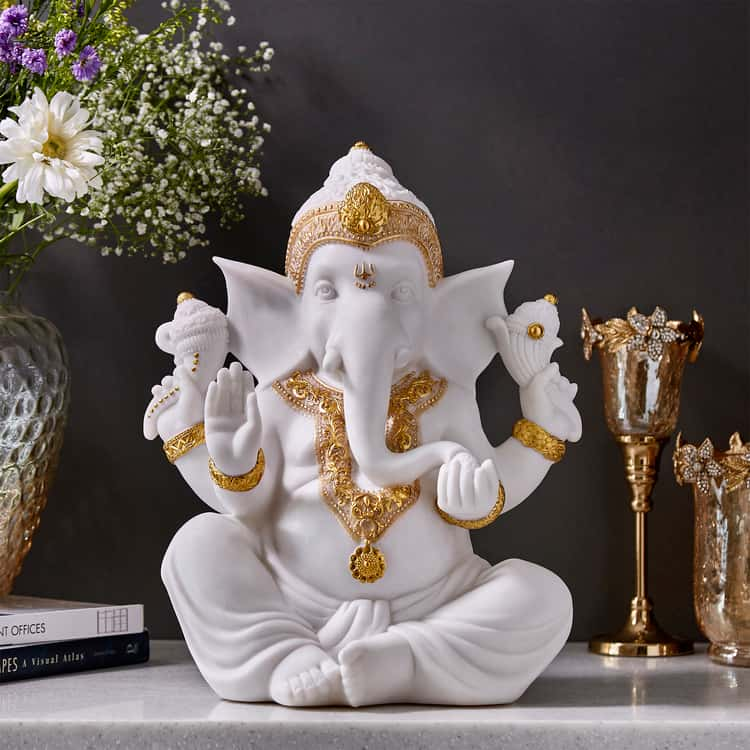 Servdharm Ganesha With Tealight Candle Holder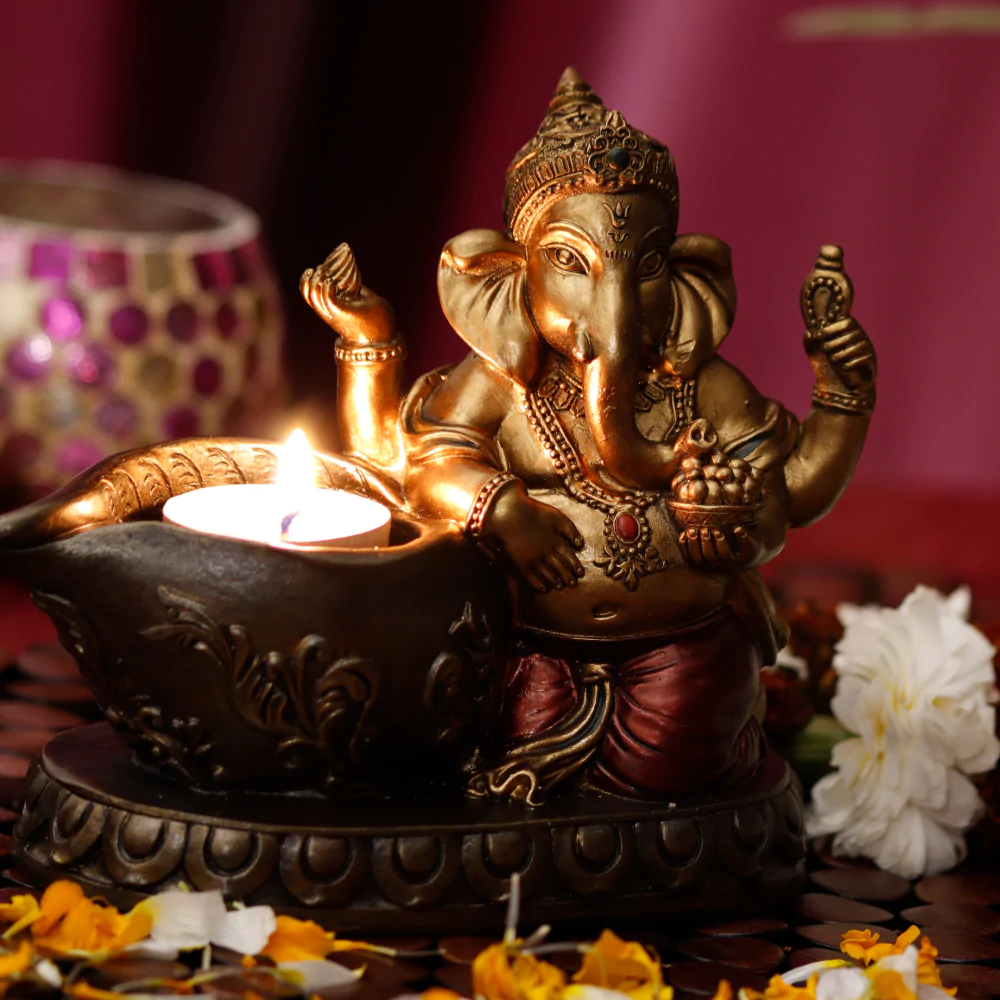 H2H Ivory & Gold Lord Ganesha Idol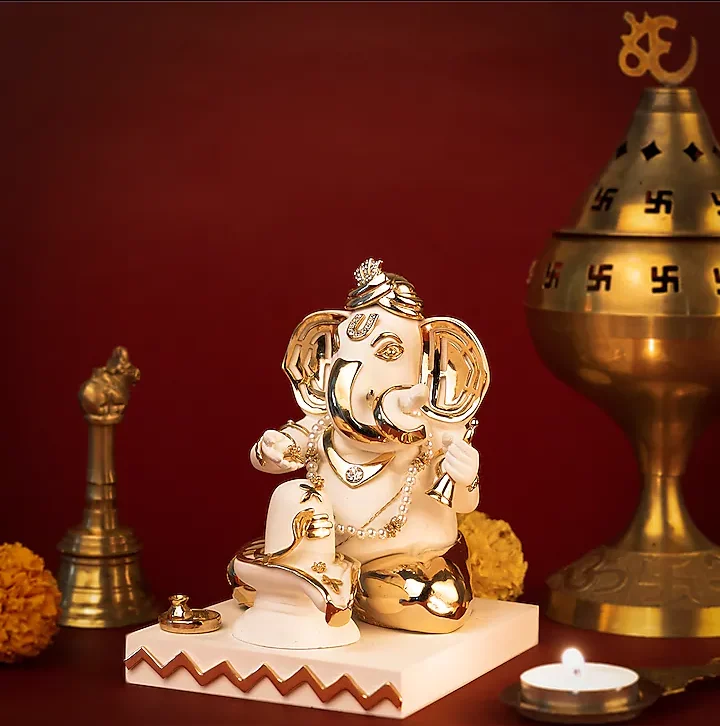 Lladro White & Gold Porcelain The Spirit Of India Veena Ganesha Murti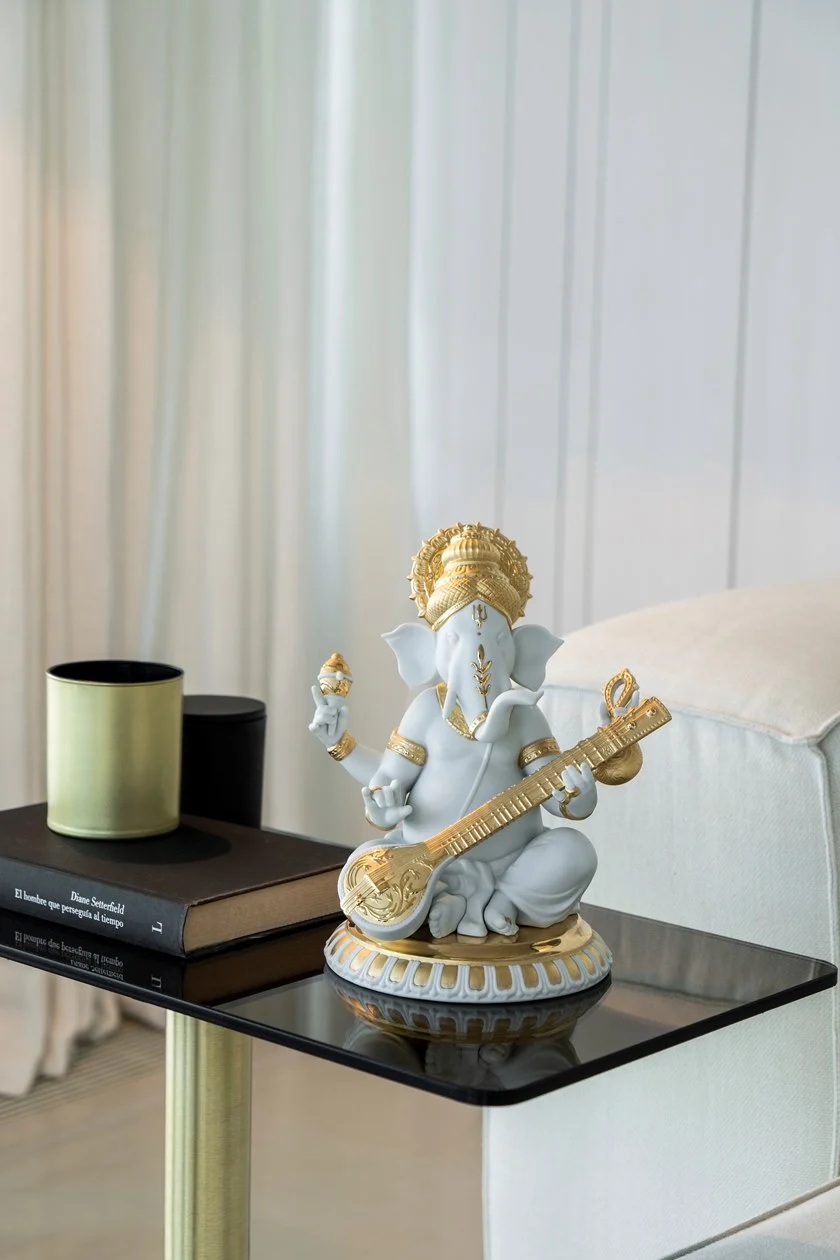 The House Of Things Ganesha Murti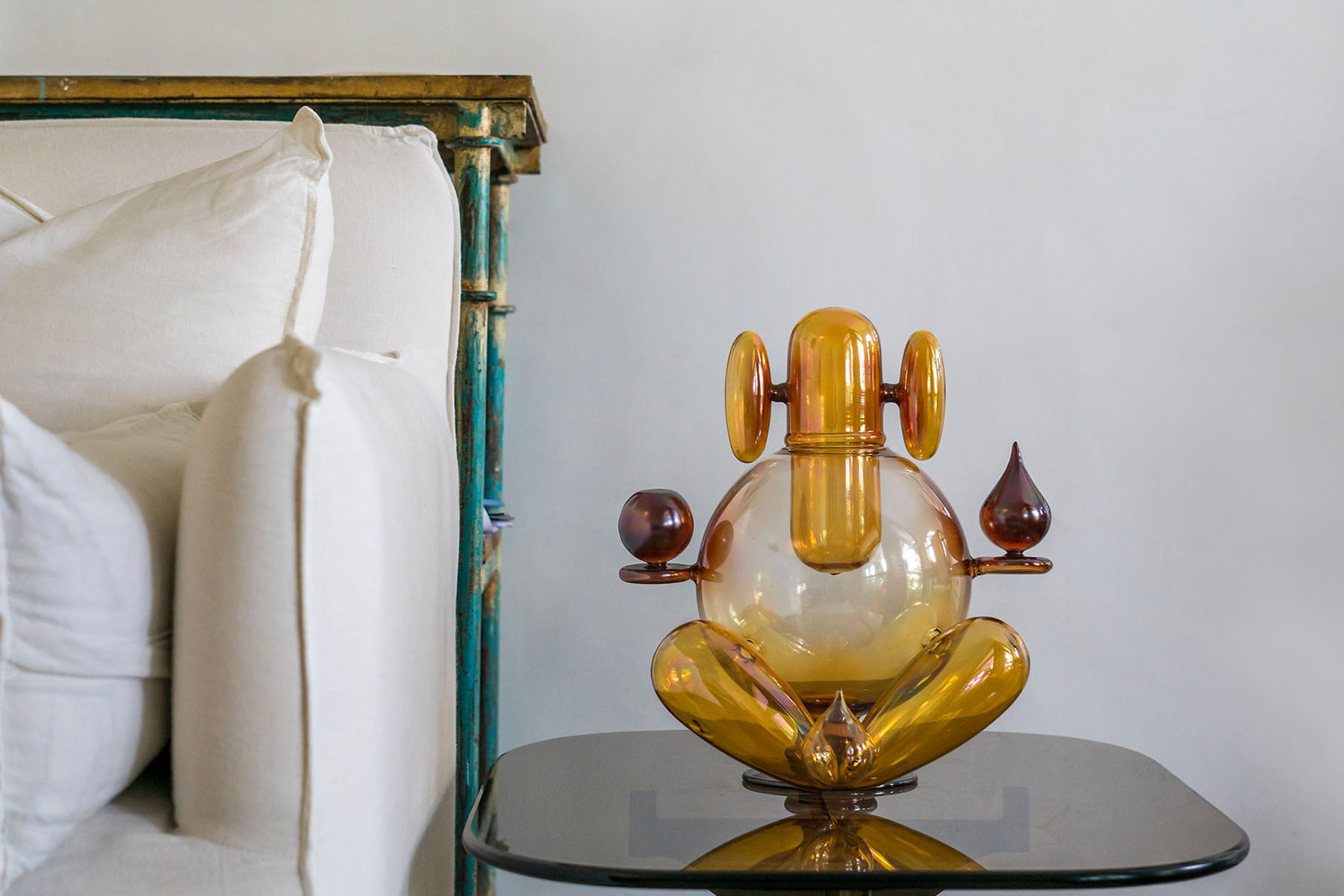 Jaypore Silver Filigree Ganesha On Green Marble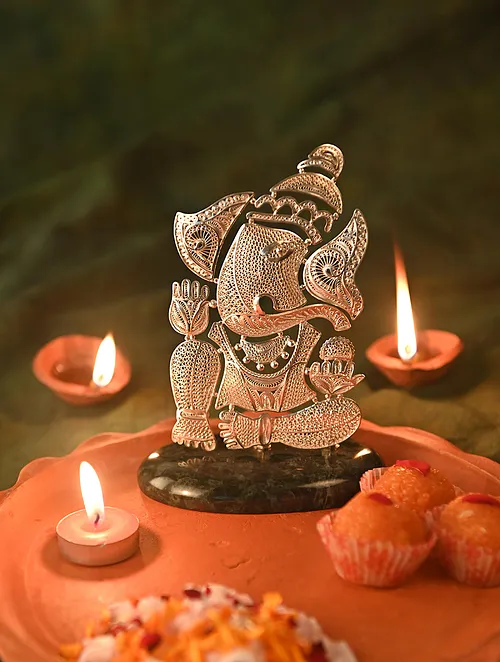 Artisera Resting Ganesha Murti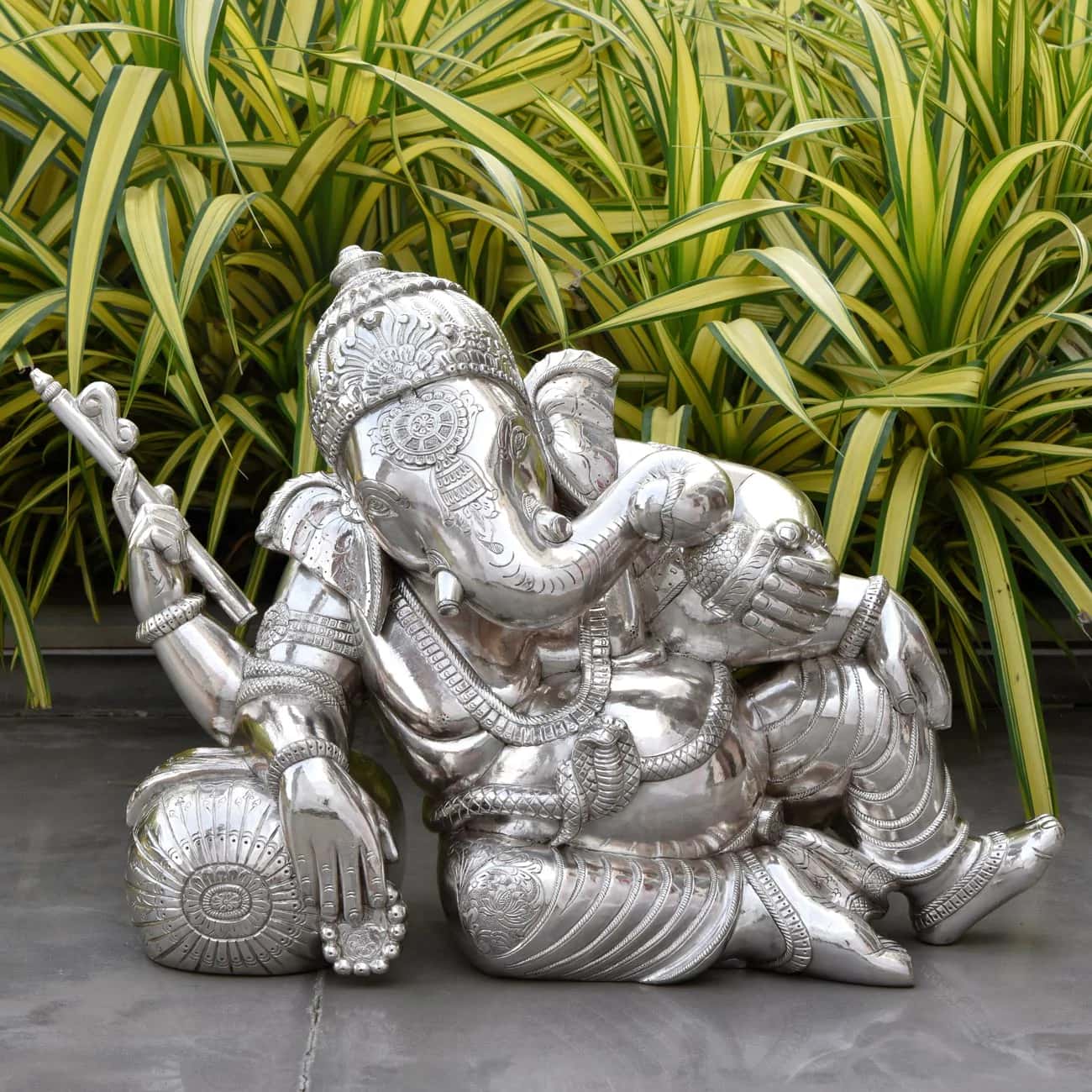 Artzolo Meditating Lord Ganesha Murti By Brass Handicrafts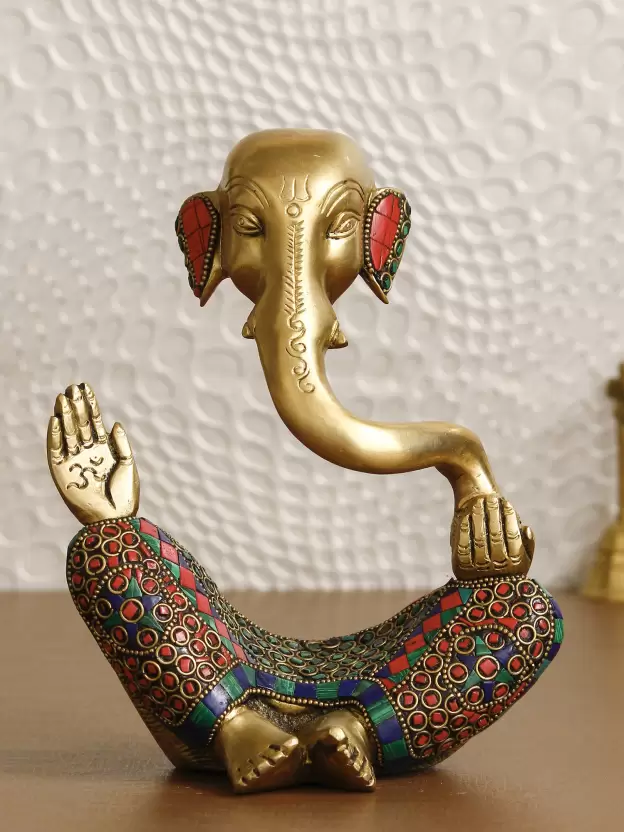 H2H White Lord Ganesha Seated Murti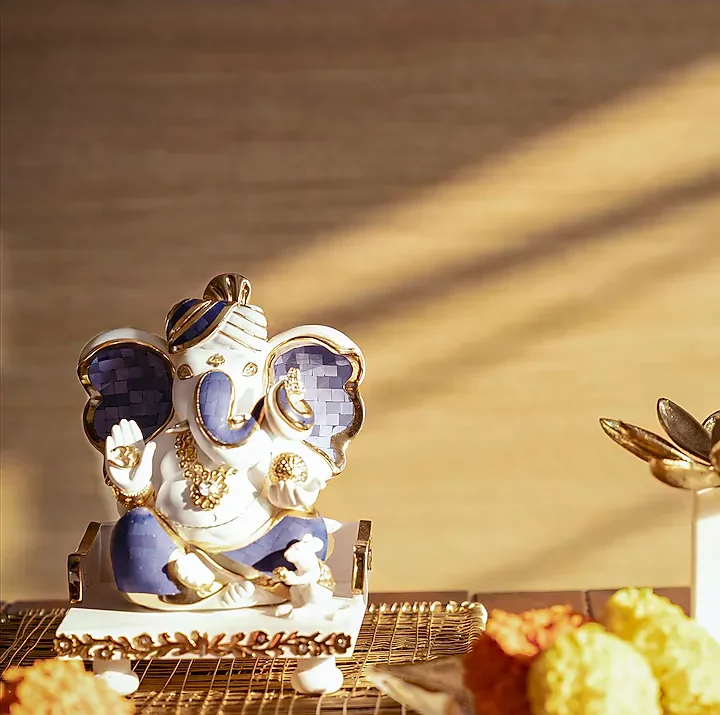 Wooden Street Bronze Lord Ganesha Murti Sitting On Lotus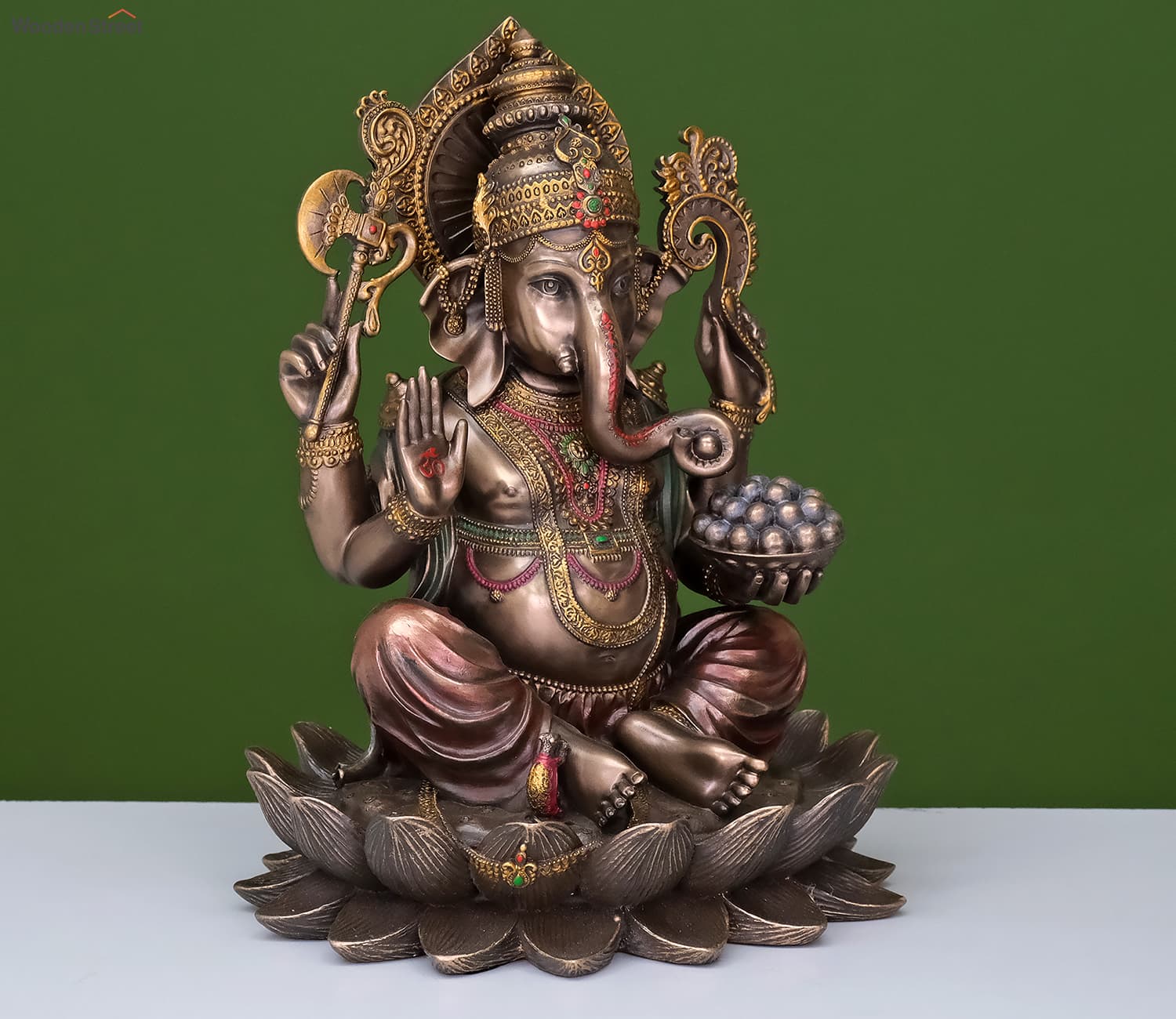 Artisera Semi Clad Resting Ganesha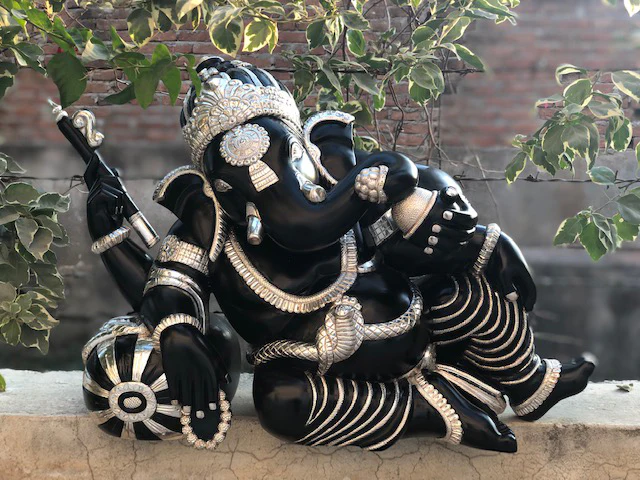 Conclusion
Although we have tremendous decor options booming online but installing God idols in homes is something that Indian tradition lays a lot of emphasis on. However, in the process, people often miss out on the tiny details and their room's decor. Therefore, we suggest considering both – tradition and home decor. In Indian culture, worshipping Lord Ganesha before any auspicious occasion is highly valued, as he is the God of new beginnings, knowledge, and a protector.
According to Vastu, bringing home Ganesha Murti or idol, and even photos not only brings success and happiness but also beautifies your home decoration. However, the placement of your Ganesha Murti or photo affects it either positively or negatively, so plan its placement as per Vastu. Furthermore, when you select Ganesha Murti or idol for home decor keep in mind its colour, posture, and trunk direction, and pay attention to the minor details.
So, as you get the answers to all your questions regarding bringing a Ganesha Murti home, feel free to browse through our selection of exquisite Ganesha idols or Murtis, pick the best one to bring luck and prosperity into your home, and amplify your house decoration today.  
* The featured image used in the article is from Design Cafe on Pinterest
[vvsmustread]