What can you do if you've maxed out your creative quotient while designing your home? The quickest and most effective way is to use beautiful decor items for the home. There is a decor item for every room, be it the kitchen, the bedroom, the living room, or even the bathroom. From huge statement pieces to small antique décor items, the list of home decorative items goes on endlessly. So, check out some wonderful home decor items to buy online here.
There's more to decorative items other than musical wall clocks, paintings, and embossed artworks. Unique home decor items can turn bare walls into beautiful art galleries, dull floors into fashionable runways, and barren rooms into delightful epicenters of luxury.
Although choosing decorative pieces is not rocket science, it isn't that easy either. A wrong item in the wrong setting can be a major turn-off. As they say, home is where the heart is, but home decor is how the heart is revealed. So, we have broken down the best buying tips for home decor items. Also, we have carefully curated a list of the best decorative pieces that will help both, first-time home decorators and home decorating masters alike.
How to choose the right decor items for home?
Decorating a room is a super exciting work that brings great joy. However, it is also daunting and full of uncertainties. So, how can you make your home look at its best while reflecting your personal essence and vibe? With a little planning, designing, and following the right steps, you will pick the right huge or small decorative items for your house.
Right proportion 
Before picking any decor item for your home, measure the scale and proportions of your place. A small decor item cannot work in a huge room. Similarly, an oversized decor piece cannot work in a compact space. So, find pieces that match in scale to make the interiors of your home look balanced.
Prepare a floor plan 
Just make a rough sketch of all the rooms of your home and run wild with your imagination. Decide the spots where you want to place the decor items and go shopping accordingly.
Quality over quantity
Instead of filling your room with a myriad of cheap decor items, invest in good-quality accessories that not only amplify the look of your interiors but also last longer. Also, never forget that less is more. So, buy unique, top-quality, contemporary, or antique decor items for your home that leave a lasting impact.
Decide a theme to complement your home decor items
No matter how good a showpiece is, if it doesn't complement the theme, it's a total waste. So, always decide on the theme of the room before playing around with its look and style. For instance, if you decide on a vintage theme for your home, you can get the best antique decor items to amp up the space. However, the same antique decor items will look devasting in a home with a modern theme. So, plan the theme and buy decorative items that cater to its enhancement.
Functional aesthetics 
What's better than a decor item for home that also performs some resourceful purpose? For instance, imagine a table showpiece that also holds pens! Although finding both superior designs and functionality remains a challenge, you can definitely work along those lines if you have limited space.
Layering is a wonderful art. If you want to fill the gaps in your house without overcrowding the space, you can layer it up. For instance, a beautiful brass planter over a designer rug can add much-needed jazz to the space without occupying too much of it.
Decor items for bedroom
The bedroom is where you can be yourself. This means that you can experiment with your personal style in the bedroom, freely. So, choose the decor items for your bedroom that complement your style and preferences. Make sure that your choices make the bedroom cozier and more comfortable.
Here are some decor items for bedrooms that can go well with all interiors.
Our favourite home decor items for bedroom (Buy here)
Dekor Company Bali Yogi Table Home Decor Item for Bedroom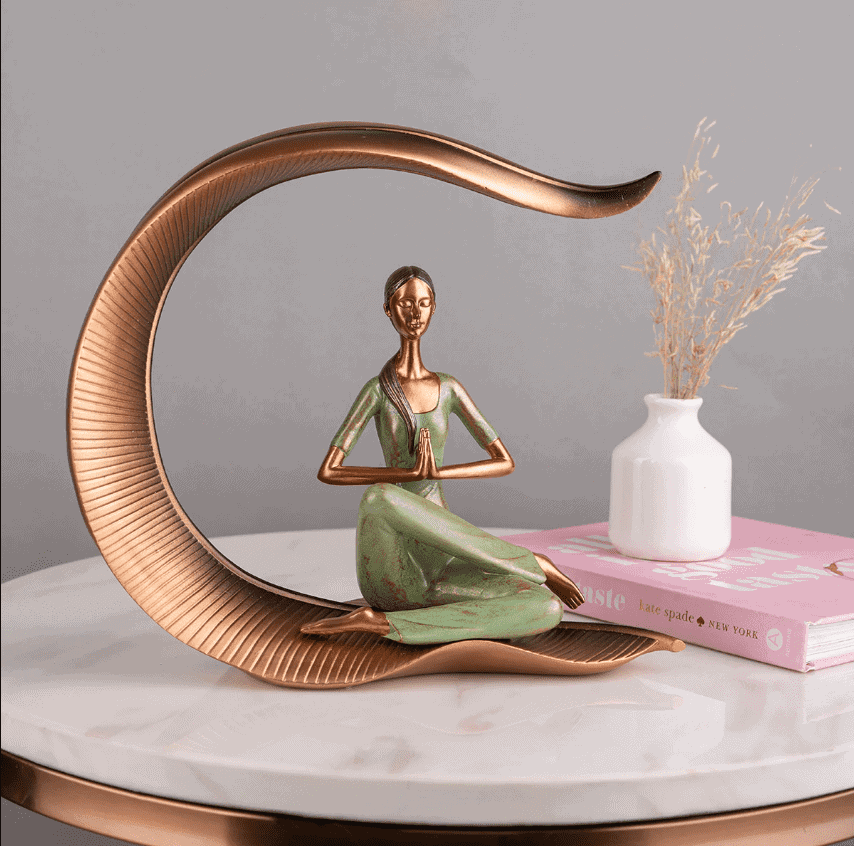 Nestasia Resin Sculpture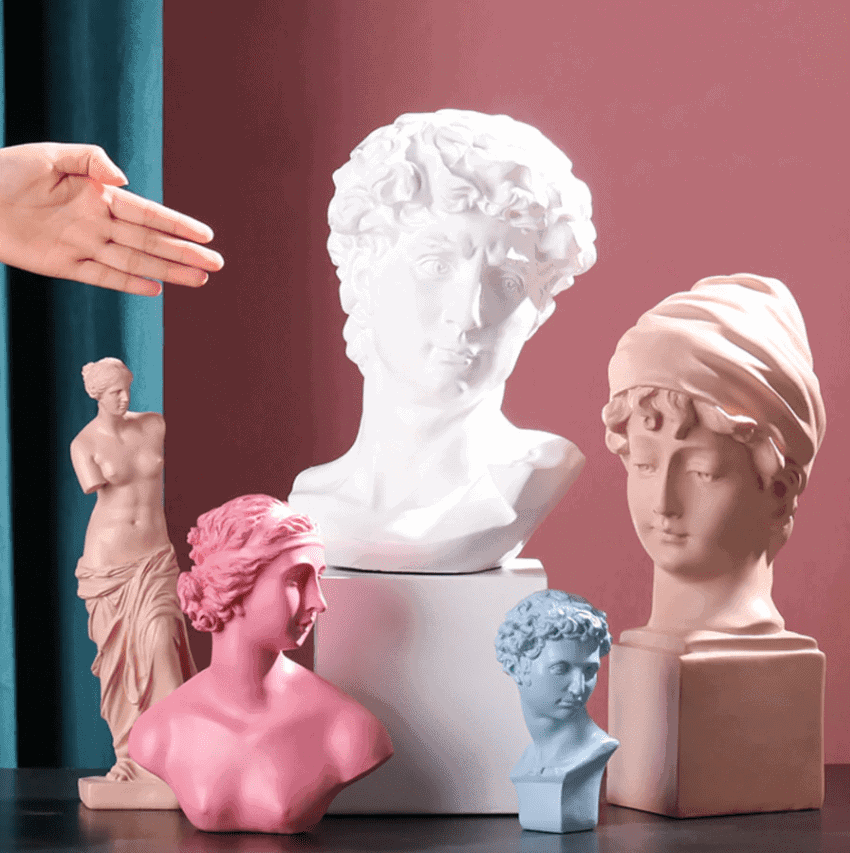 The June Shop Modern Luxury Rectangular Home Decor Set (2 items)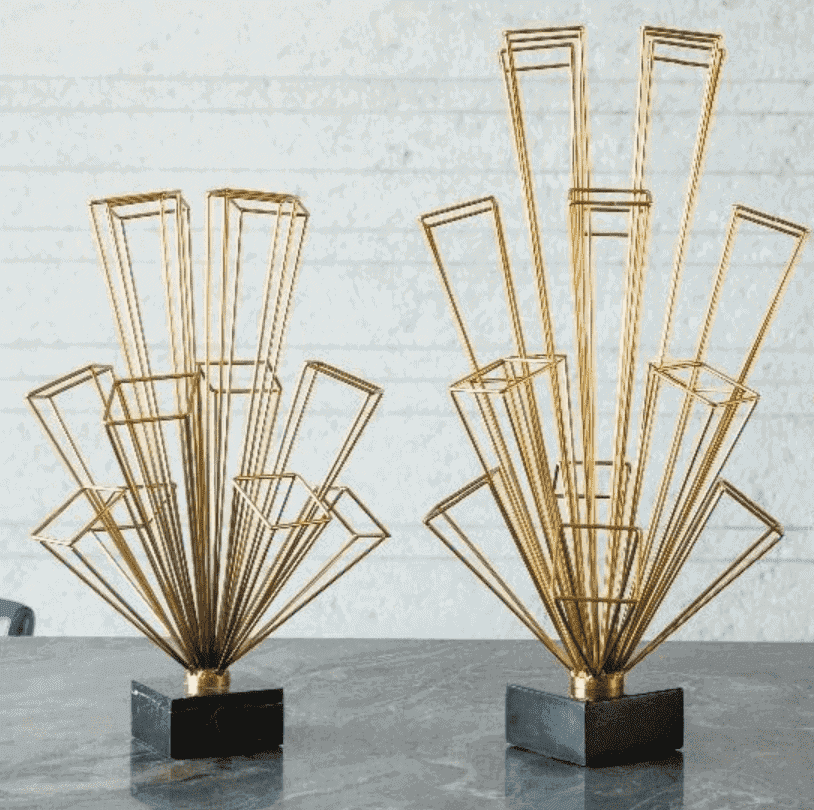 India Circus Teal Pineapple Decor Accent Home Decorative Items

The Decor Circle Caeles Angel Pink Sculpture Home Decor Items for Bedroom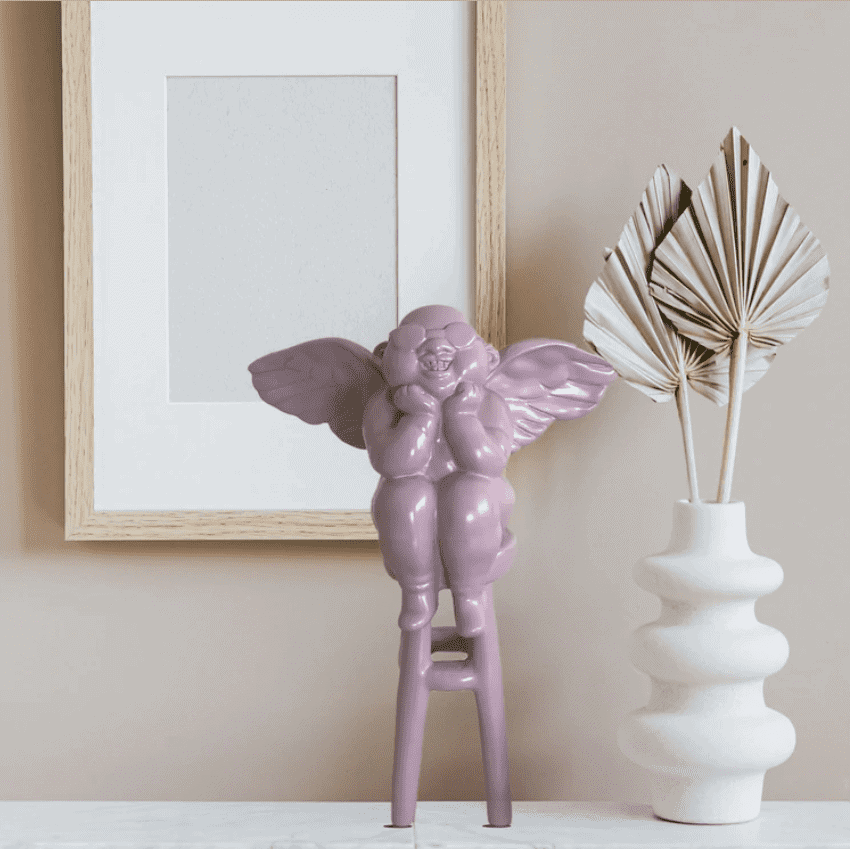 NICOBAR Kachnar Home Accent Decor Item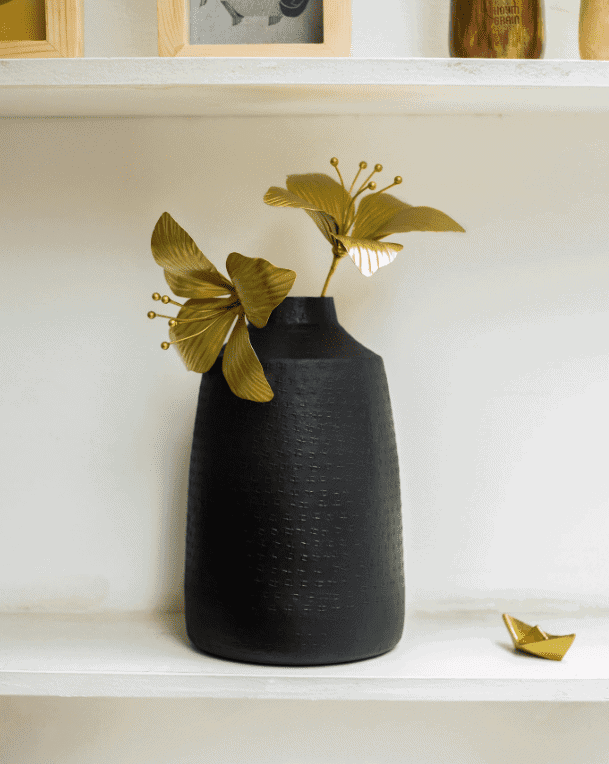 Eternity Textured Standing Deer Figurine Home Decor Item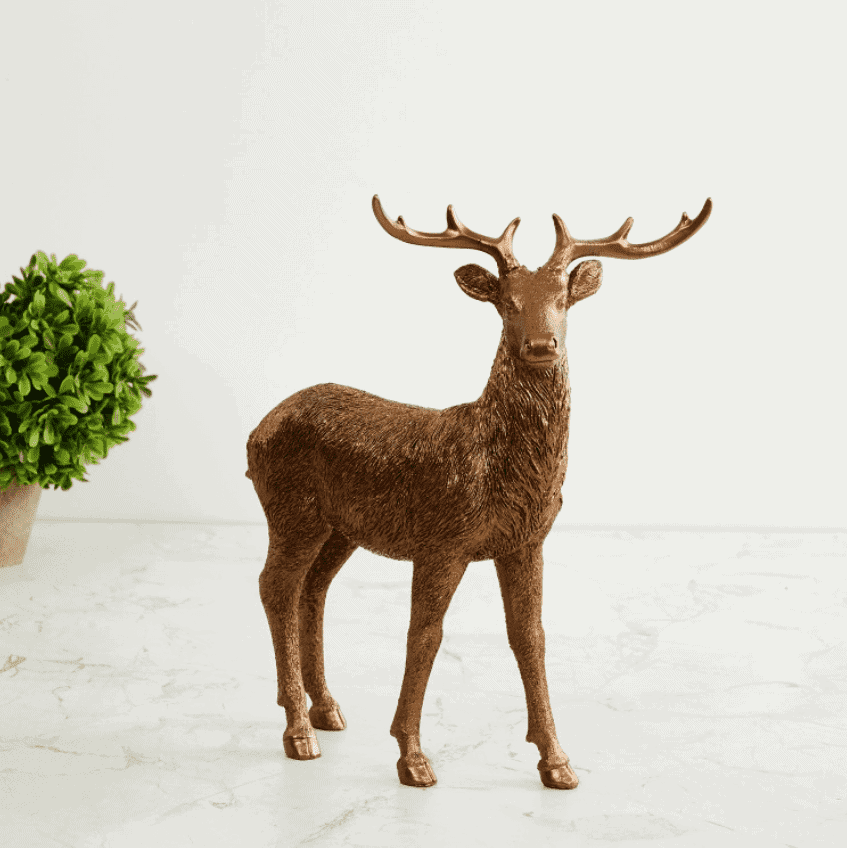 Gingko Leaves Golden Home Wall Decor Item for Bedroom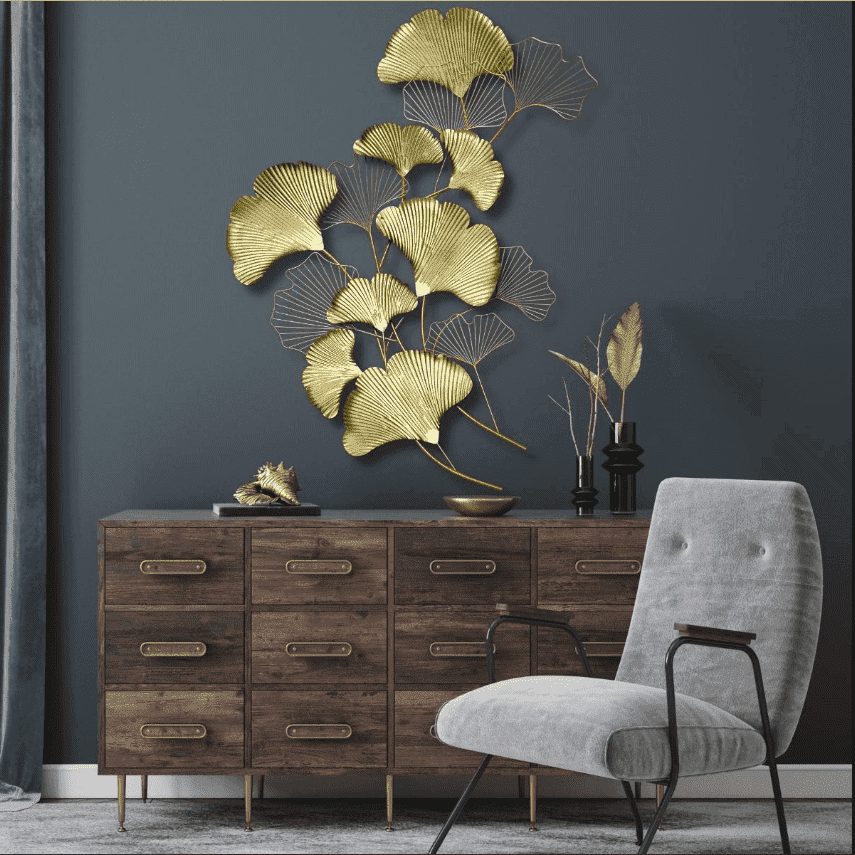 Wrought Iron City Light Wall Art With LED In Brown By Malik Design

Artment Cosmos and Chaos Canvas Home Decor Item for Bedroom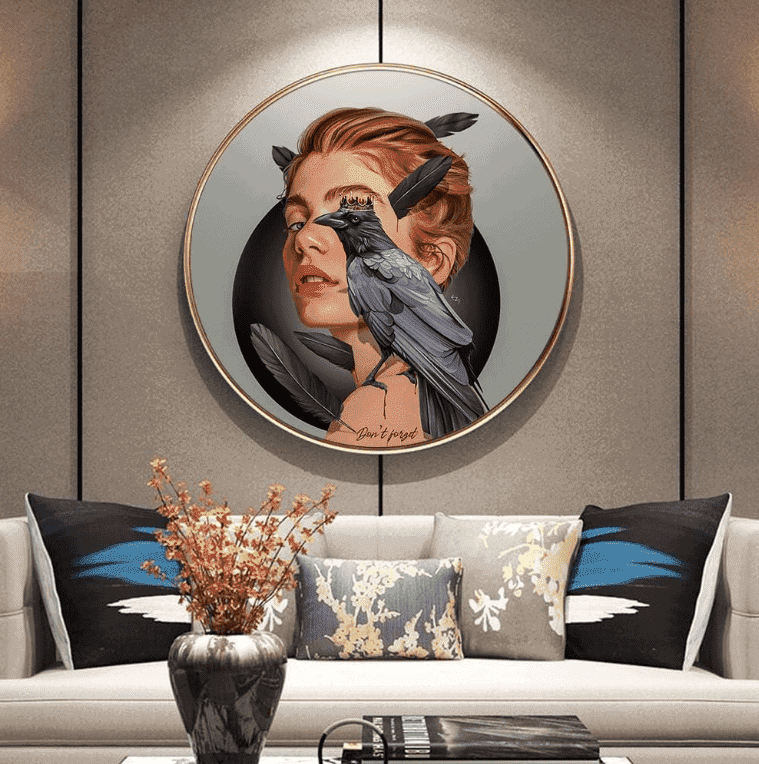 The kitchen is undoubtedly the most important part of any home. Whether you have a small kitchen or a big one, it should have all the essential functional and decor items so that the users can have a pleasant experience. If you want to revamp your kitchen, you can buy any of the following decor items that won't break the bank. These decor items for the kitchen will easily match your lifestyle and liking.
Scroll this exciting roundup of our favourite kitchen decor items for home to buy online.
Our top recommendations for kitchen home decor items (Buy Here)
The White Teak Company Emma Home Decor Item for kitchen
The Decor Kart Chef Egg Basket Home Decor Item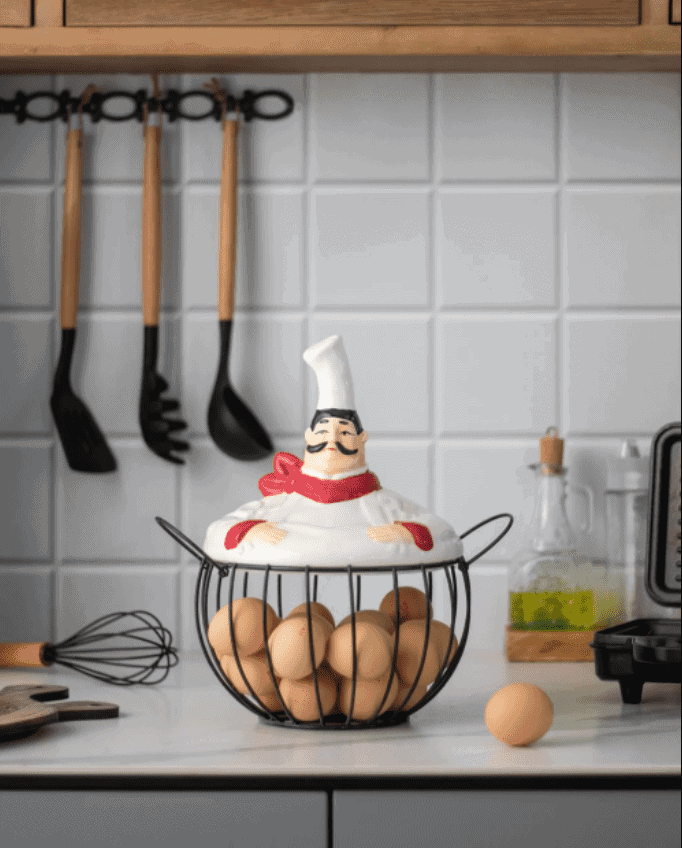 Glass Mosaic Cutlery Holder Home Decor Item for Kitchen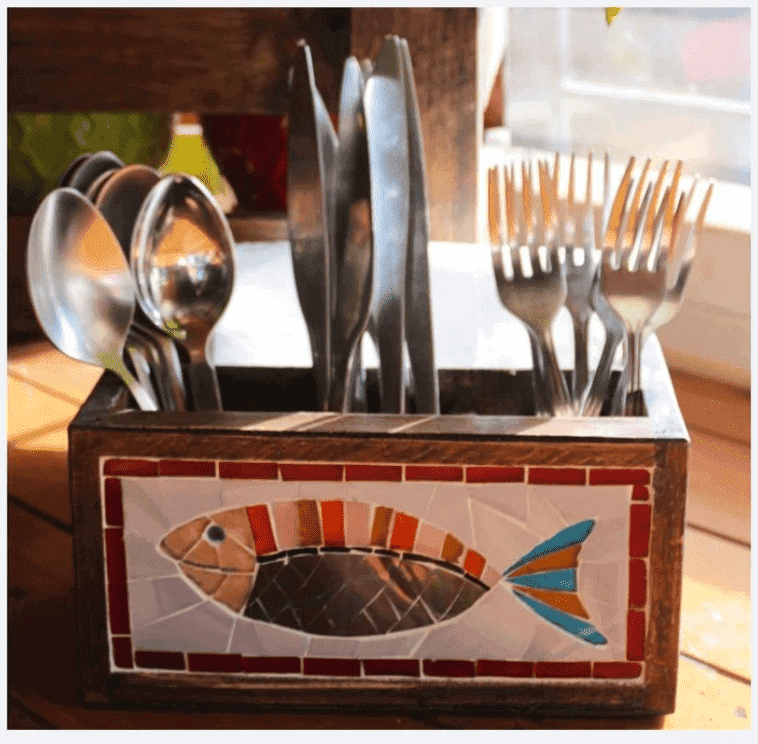 VINOXO Vintage Wooden Framed Coffee Wall Art Decor Plaque
Do you know the favourite place for mirror selfies? You guessed it right, it's the bathroom.
The modern bathroom is designed to make a statement. So, it needs more than a fresh coat of paint and exotic sanitaryware. It also has to have expressive artworks, genius storage solutions, and other bathroom decor items.
To kick off the much-needed bathroom redecoration, we have rounded up the best bathroom decor items for homes to buy online.
Table Twist Trendy Artistic Decorative Piece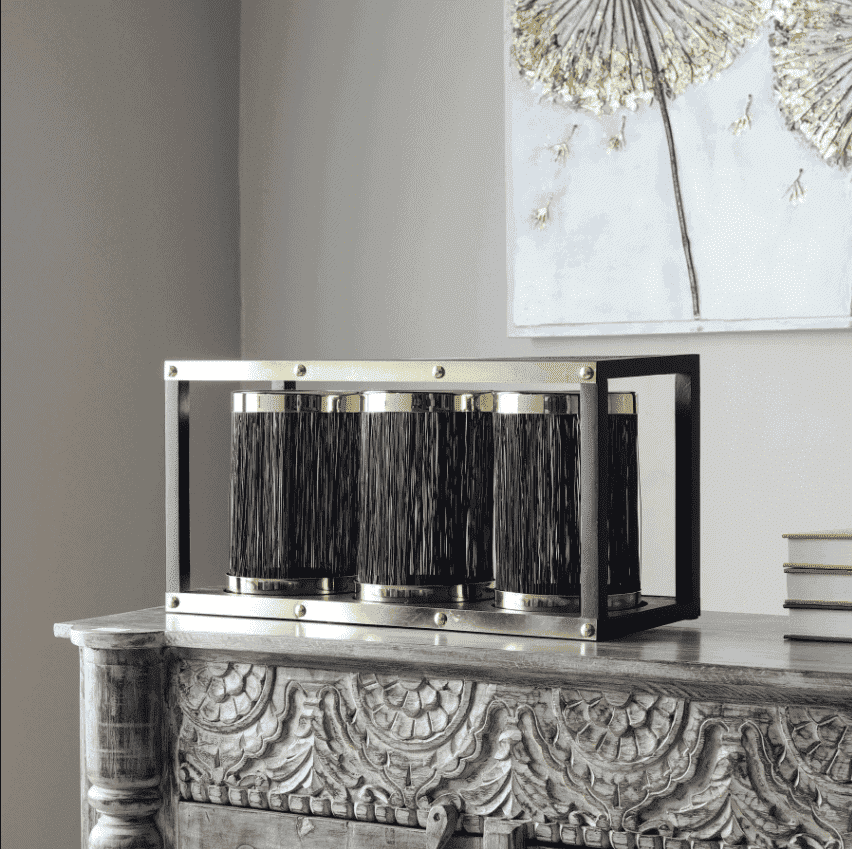 Jaypore Rose Gold Brass Ripple Cut Bathroom Set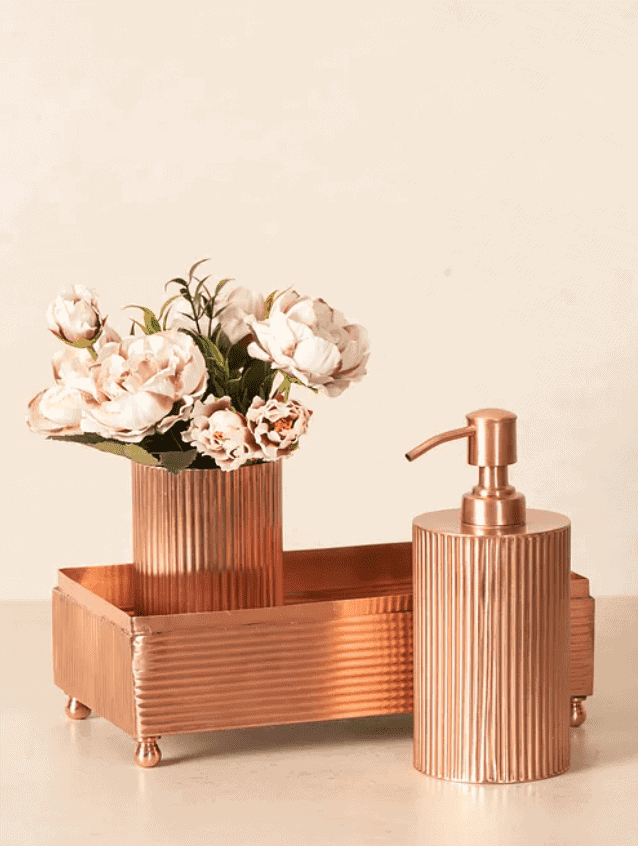 Home Centre Slate Unicorn Patterned Soap Dispenser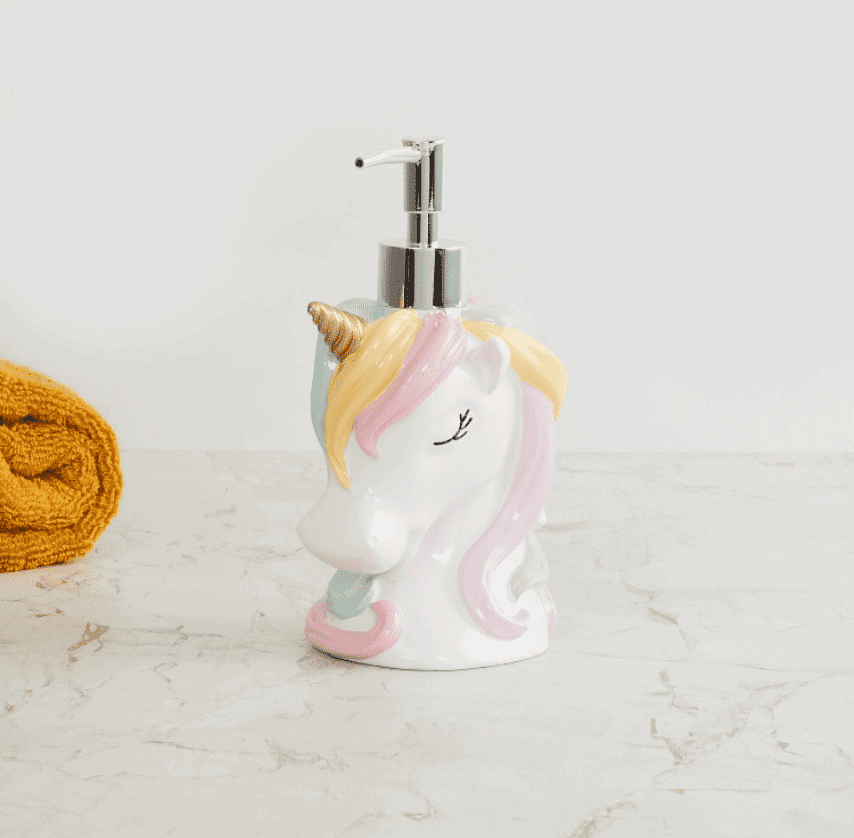 The Decor Remedy Floral Marble Bathroom Set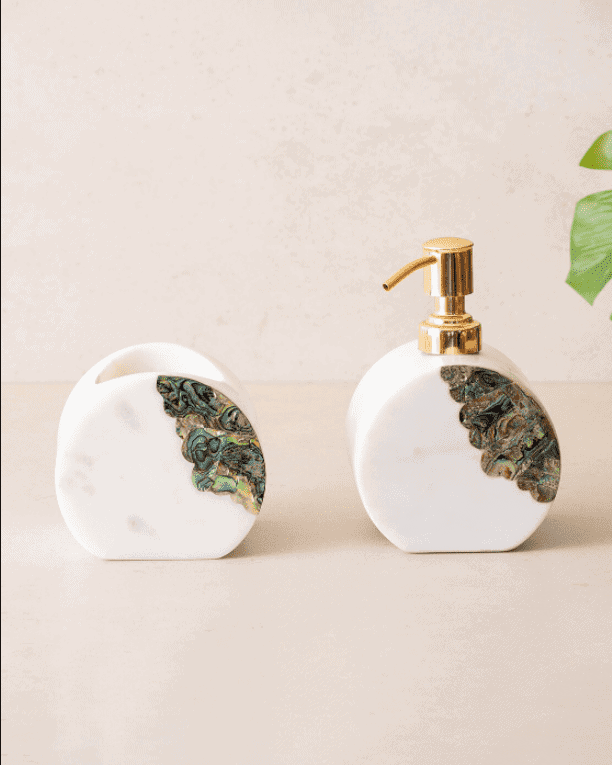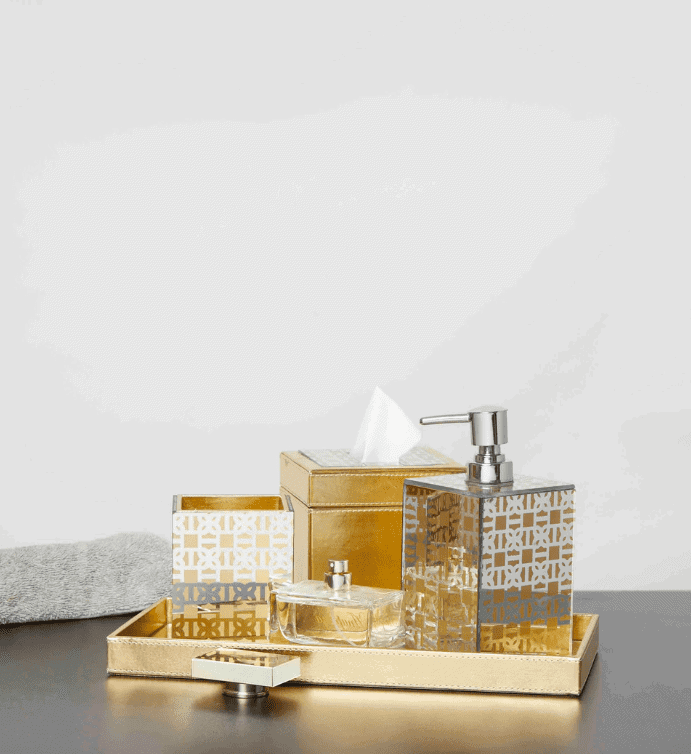 A picture-perfect living room should have the right number of chic decor items. Although the market is flooded with decor items for the living room, you must understand the style demands of your space and trust your gut. Adding a dash of style in your living room and home with decor items doesn't hurt anyone.
So, we have combed through the internet to highlight the best decor items for your living room at home that you can buy online.
Our Experts Pick for Living Room Home Decoration Items (Buy Here)
Archelix Studio Wooden Wall Hanging Artwork and Decor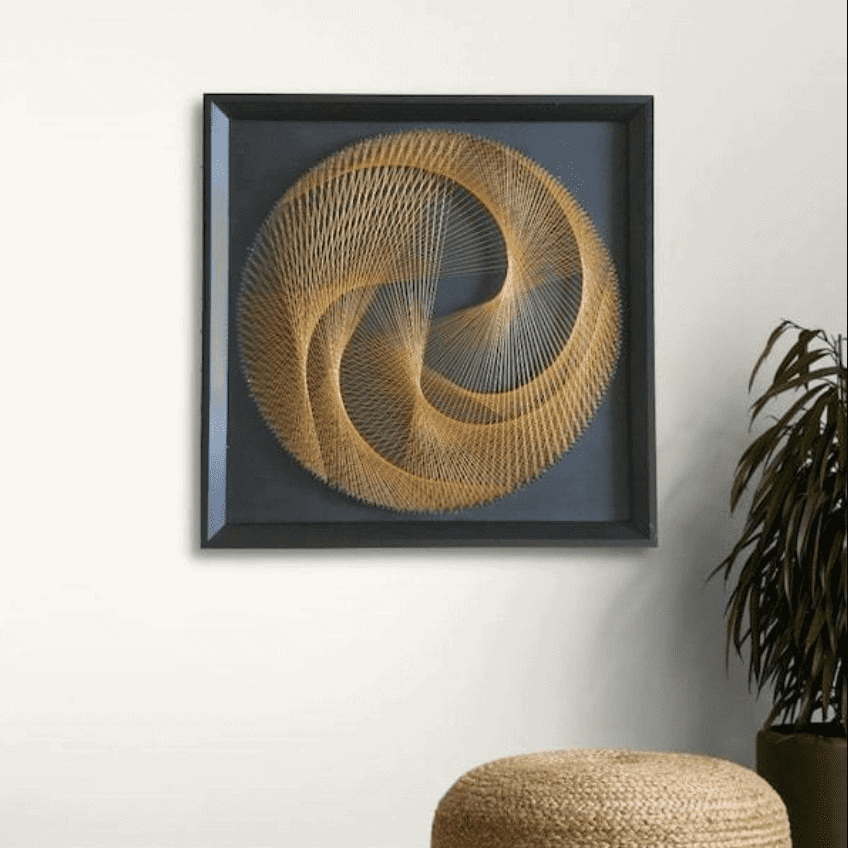 Deczo Mother Cat with Child Showpiece: Copper
GreenTouchCrafts Brown Wood Jali Elephant Home Decor Item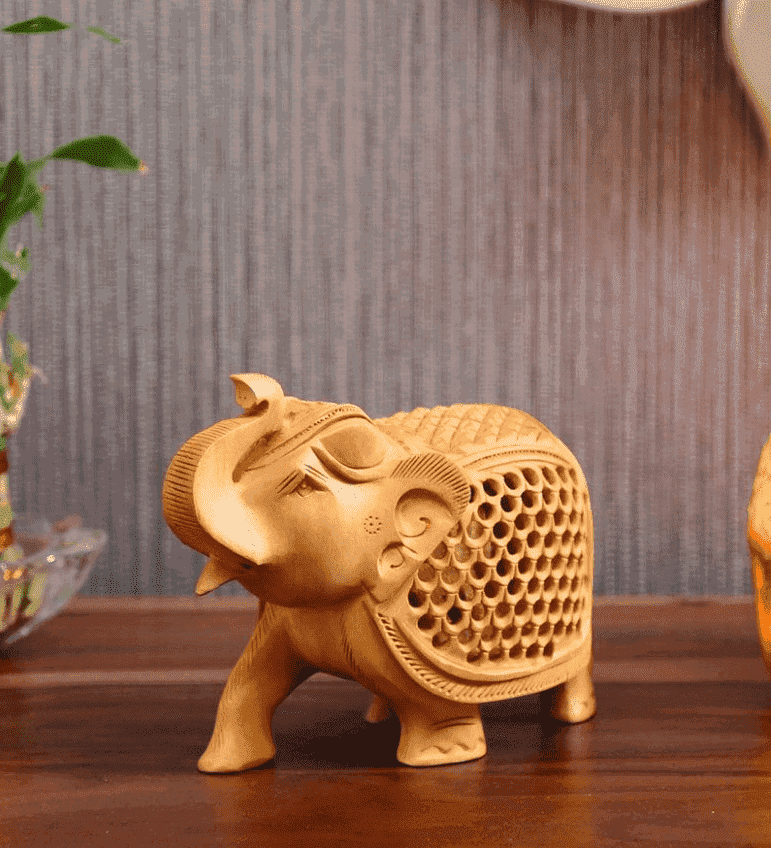 Soosi Blue Ocean Waves Metal Wall Decor Item for Home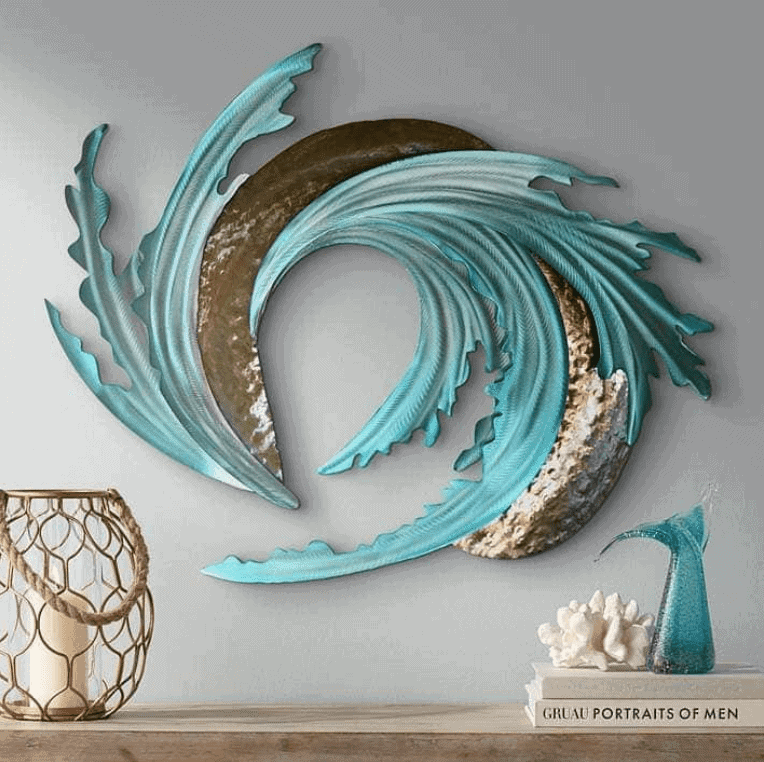 Asterimos Upcycled Floral Home Decorative Item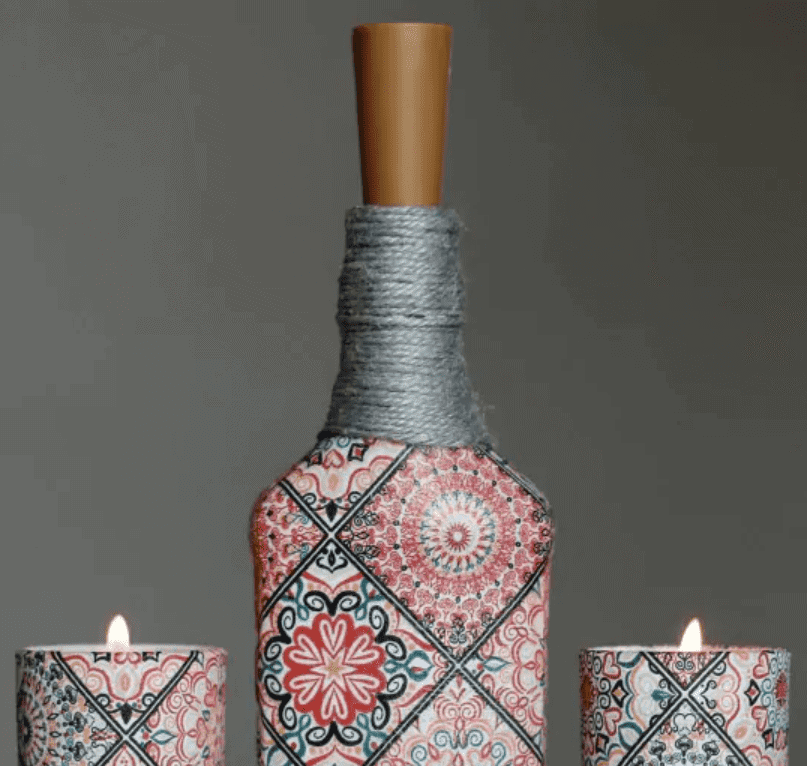 EXIM DECOR Antique Gramophone Decor Item for Home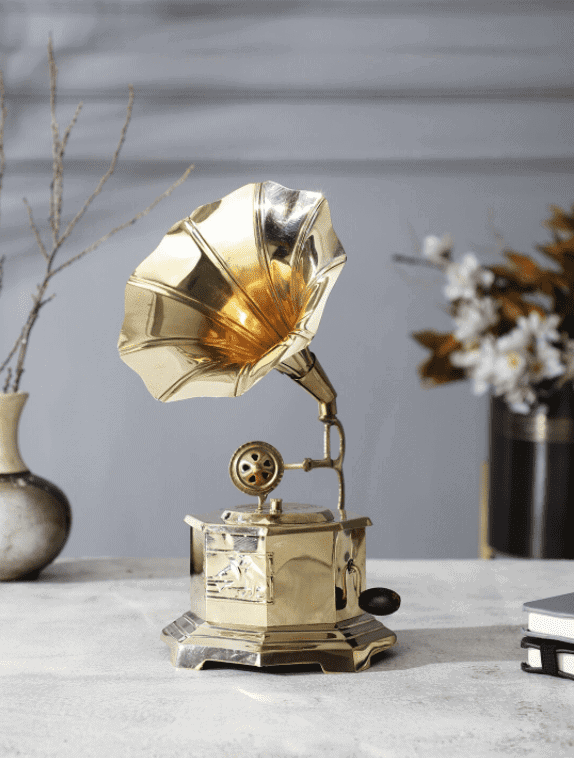 Fluent Decor Antique Metal Decor Item for Home
Happiness Decorative Ceramic Storage Jar For Home & Kitchen Decoration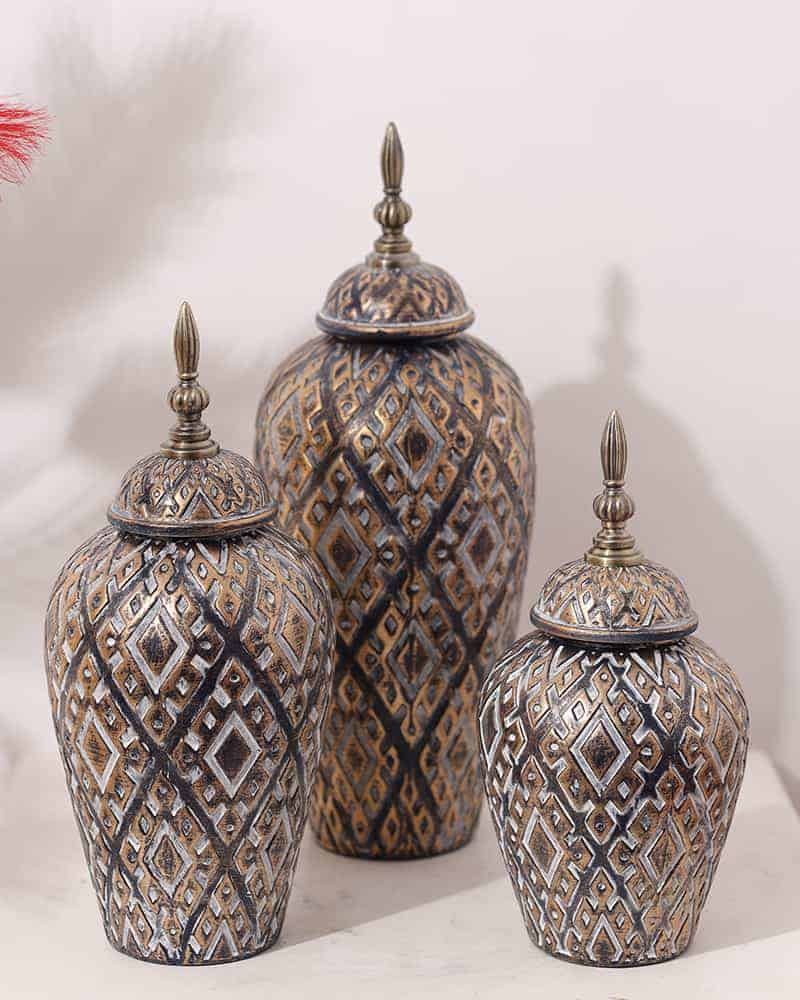 The India Craft House Wooden Jaali Decorative Plate – Lotus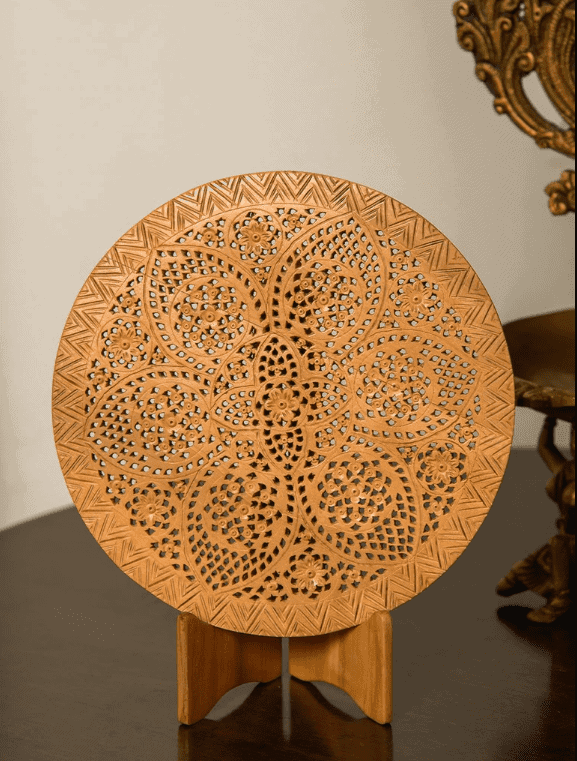 Wall Mantra World Map Backlit Wood Wall Décor Item for Home
Conclusion
There is always room for change, and there's always room to change. So, the need for upgraded home decor items never meets a dead end. That said, the struggle to find better and more attractive decor items is never-ending too. Here is when this article will come in handy. In addition to offering a list of the trendiest and most noteworthy decorative items for the home, this article also helps you in choosing them.
So, whenever you have a decorator's block, refer to this article and give the perfect makeover to your home. This article will not only assist you in identifying the perfect home decor items for your room but also help you buy the best ones online.
*The featured image used in this article is from Unsplash.