Choose the closet size that best meets your needs based on the limits of your home and daily life. A conventional wardrobe design for a bedroom with two doors measuring 179.8 cmX80.7 cm X 52.5 cm remains the most basic requirement for most rooms. For a tiny flat, a simple closet design that can comfortably store your everyday items, as well as essentials, is excellent. Starting with the master bedroom, a huge closet is an ideal size for meeting the needs of the room's occupants. With a squared wardrobe design within the room, you may turn a piece of your bedroom into a walk-in closet. Even a wooden wall almirah would look great in a master bedroom. So, buy the perfect wardrobe design for your bedroom at the most competitive prices online from us.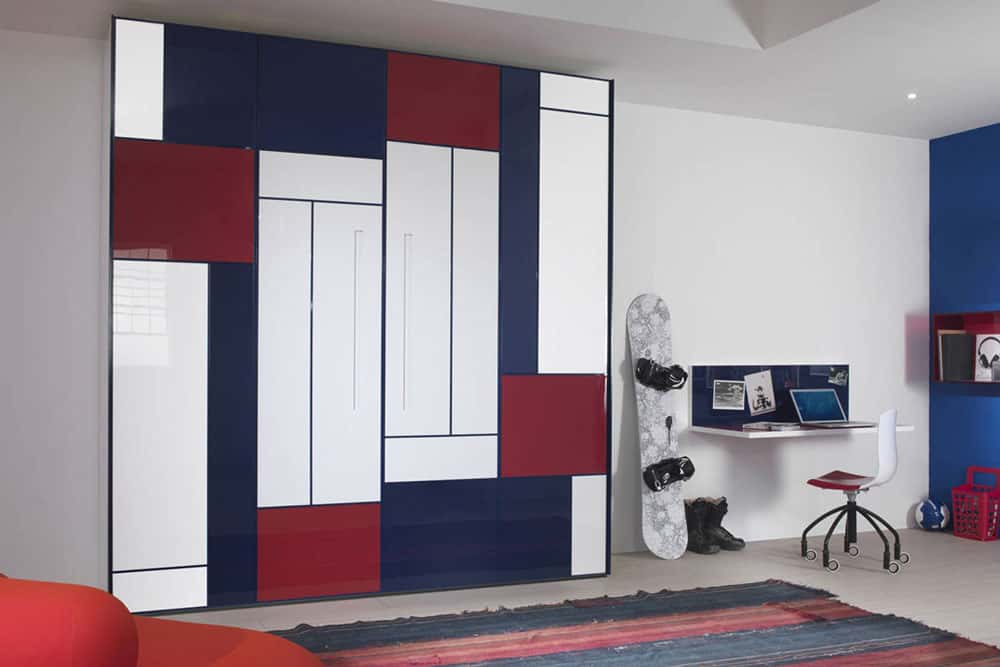 A good wardrobe with a single door, two doors, or even multiple doors makes use of durable and sturdy materials in European designs. The customized wardrobe elements offer great functionality to the entire furniture. Thus, offering more storage and space efficiency.
In the world of clothing designs, there is no shortage of variation. Let's have a look at the various types of wardrobe designs available for your home.
Wooden Wardrobes
Closets made of wood look highly appealing since they are earthy, natural, and raw. Wooden wardrobe furniture appears to be sleek, attractive, and sophisticated. With a wooden cabinet, there's very little that can go wrong. It goes well with a wide range of interior design themes and colour palettes. If you're shopping for a wardrobe online, think about choosing one made of wood. Your storage demands will be met with a solid wood dressing table adjacent to your new wooden cupboard. Wooden furniture is extremely durable and easy to maintain, making it a popular choice among homeowners.
A robust plywood material made of layers of wood veneer glued together is often utilized in closets. The robustness and durability of a plywood wardrobe are well-known. Because it is engineered, it is available in a variety of sizes and styles. Cabinets that are prefabricated are often built of plywood and are used in areas such as the bedroom.
Mirrored cupboards will add a touch of opulence to your space. It goes perfectly with furniture pieces like bedroom benches.
Locker Wardrobes
A locker closet is a great piece of furniture for securing and protecting your valuables. To add a touch of stylish security to your room, choose one-of-a-kind designer cupboards with a lock mechanism.
We offer the best wardrobe designs at the most affordable prices from the top brands such as Aristo, Hafele, and more.