Aristo O-Series Openable Hinged Wardrobes
Aristo crafts the perfect wardrobes with creativity, passion, and attention to detail. The brand has the expertise of over 20 years in walk-in wardrobes, openable wardrobes, smart shelving systems, room partitions. Aristo O-Series Openable (Hinged) wardrobes.
About the Product
Aristo O-Series Openable (Hinged) wardrobes are the newly launched stylish wardrobes for beautiful spaces. The wardrobes come in four ranges- Urban Edge, Decolux, Classical, and Gen-Z.
Product Description
Openable hinged wardrobes by Aristo O-Series offer great design and enhanced functionality to the bedroom. Also, luxury closets are technologically advanced. So, they make aesthetically & technologically modernized storage furniture items. Moreover, the premium European designs and innovative quality of the Aristo wardrobes make them a unique product.
Urban Edge
These luxury closets have a voguish look and highlight the room with their edgy designs.
Decolux
The floor-to-ceiling stylish openable hinged wardrobes have designer doors that ooze finesse and elegance.
Classical Hinged Wardrobes
If you are someone who loves old-school craftsmanship, these wardrobes are the end to your quest. Also, they are inspired by the timeless texture and pattern of the past and the technology of the future.
Gen Z Hinged Wardrobes
Designed keeping in mind the trends and preferences of Gen Z, these wardrobes create magic with their versatile patterns.
Aristo Advantages
1000+ designs
Aristo offers a combination of Tinted and clear glasses, Lacquered glasses, profiles, colours, and veneers in a wide range of options.
Floor-to-ceiling collection
The Aristo openable hinged wardrobes go all the way from the floor to the ceiling with integrated lofts. So, you can easily manage the loft space and use it optimally.
Soft Close hinges
The soft close hinges protect the end panels from banging. Thus, they improve the lives of the wardrobe doors.
Secure wardrobes with locks
Aristo lockable feature adds extra security to the entire wardrobe. So, you can safely keep all your personal belongings without any fear of theft.
Load-bearing capacity
These designer openable hinged wardrobes are designed to load up to 120 kg. Also, the wardrobe door wheels and tracks can take the heavyweight of the shutters feasibly. Thus, you receive strong and long-lasting storage furniture.
Contact Details
M:+91-9967632127
Email:support@buildingandinteriors.com
Brand Info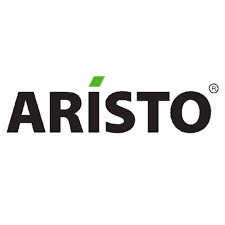 Aristo
Aristo India is a major manufacturer and supplier of wardrobe shutters, furniture, sliding wardrobe doors, aluminum profiles, and other products on the list with a passionate beginning two decades ago. The global footprint spans 14 nations (including Russia, Europe, China, India, USA, New Zealand, UAE, Kazakhstan, Azerbaijan, Bahrain, Qatar & more).
The brand offers world-class wardrobing and partition solutions with its well-integrated infrastructure, design, production, distribution, project sales, and installations staff.
Aristo India
The Indian model of the brand is a joint venture between Russia and the Kelachandra business house. Moreover, it has a history in India dating back over 100 years. The JV aims to expand Aristo's footprint in India and subsequently expand its borders in Indian Sub-continent nations such as Sri Lanka and Bangladesh. Also, to give a flawless end-to-end product and service experience, the brand employs over 300 people.
Aristo Products
Room partitions
Walk-in Wardrobes
Shelf systems
Specialization
Aristo quality
The brand uses Select premium European designs for its wardrobes and other furniture products. Thus, they come with a promise of class and luxury.
Wide range
Aristo wardrobes and room partitions come in a variety of designs. So, you can choose from 1000+ designs for your space to work with. Also, the brand offers great combinations of Lacquered glasses, colours, veneers, and profiles in endless design possibilities.
Creative concepts
Along with great quality, the brand also keeps creativity as a priority. Thus, it develops innovative solutions for every home and office. Also, the floor-to-ceiling Aristo wardrobes by the brand remain a prime example of innovative storage with integrated lofts.
The sliding doors use integrated soft closures that protect them from banging the end panels. So, the brand assures improved life of the sliding doors. Also, the lockable feature of the products adds extra security to them.
Aristo India wardrobes, sliding wardrobe doors, and all other products on the list offer a sense of luxury with effective functionality.
Website: www.aristo-india.com/
Aristo India customer care number: +91-8880 160160