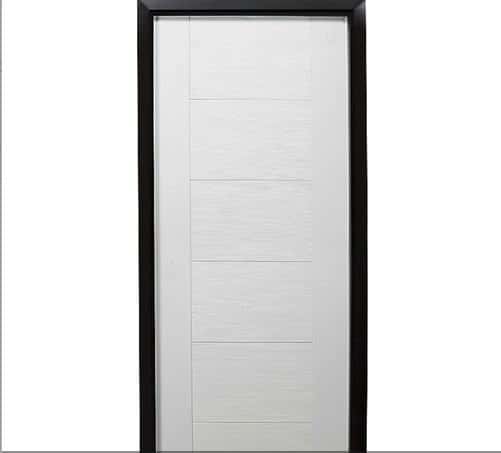 Dormak Interio Private Limited is one of the most reputed manufacturers and exporters of the widest range of engineered panel doors, Laminated doors, Veneer doors, Fire doors, Acoustic doors etc. The company is committed to manufacturing eco-friendly doors. As they consume less than 50% of wood. And HDF moulded door is one such most useful door.
About the Product
Harmony door has 6 horizontal & 2 vertical grooves. This is a Masonite Skin Door with Tubular Filling from Sauer land/Solid Door Filler from renowned Green Board Manufacturer with E1 grade Glue used in its manufacturing. Klin Dried & treated pinewood from sustainable plantation certified forests.
[vvsmustread]
Product Description
Dormak HDF Flat Main Door Designs give a wide choice of finishes, textures and designs. They can be stained to give a rich natural look or contemporary shades to suit your home style. There is also a choice of wood grain textures or smooth door surfaces, which can make any room, look unique. Also, Masonite skin is used for surface finish.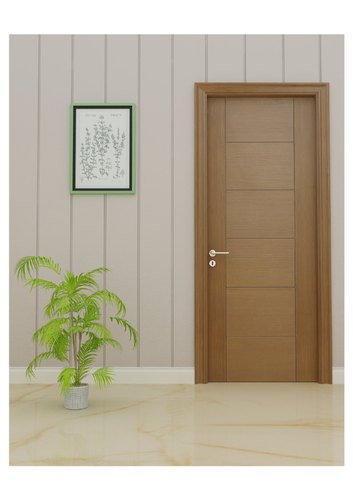 Features of Harmony Flat main door design
The specifications are as follows:
| | |
| --- | --- |
| Specifications | Harmony |
| Country of Origin | Made in India |
| Type  | Moulded |
| Position  | Interior |
| Brand | Dormak |
| Finish | Fine  |
| Design  | Standard |
| Colour | Brown  |
| Application | Home |
And other specifications of harmony door are:
Color- White / Blue / Wooden / customized
Material- Wood
Open Style- Swing
Size of harmony door – 32 / 35 / 37 mm
Features of AF 61
| | |
| --- | --- |
| Specifications | AF 61 |
| Thickness | 32/35/37/40 mm |
| Type  | Moulded |
| Position  | Interior |
| Brand | Dormak |
| Finish | Fine  |
| Design  | Standard |
| Colour | Brown  |
| Application | Home |
Features of Asian fashion with groves
The features of flat main door design:
| | |
| --- | --- |
| Specifications | Angelo |
| Country of Origin | Made in India |
| Type  | Moulded |
| Position  | Interior |
| Brand | Dormak |
| Finish | Fine  |
| Design  | Standard |
| Colour | Brown  |
| Application | Home |
Price of flat main door design- Rs.3,500
Click Here to see the complete range
Contact details
M: +91-9967632127
Email: Support@buildingandinteriors.com
Brand Info

Dormak