Designed around the users' needs, the new wall mounting MyHome_Screen 10 makes control of home automation even more intuitive. This control centre for the entire home is fully customizable and allows for easy navigation, room by room. It combines home control, energy management, video door entry, management of multimedia content (photos, audio, video) and Internet connection, all in just one device.
Product Description
Web browser and Multimedia management – One single screen for managing multimedia files (photo/audio/ video) and staying connected to the Internet
Video Door entry function – Integrated management of home automation and video door entry function
Fully customizable – User profiles and background images are fully customizable. Favourite scenarios, shortcuts to websites, personal memo block: each user can create their own profile according to their needs.
Energy Management – Energy consumption display with clear information
Browsing by room – Easy and intuitive navigation between rooms.
Brand Info

Legrand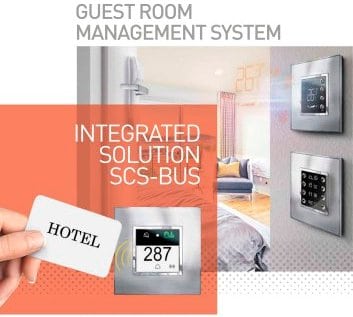 Legrand India – part of the French electricals major Legrand has been present in the market for over 2 decades. What initially started as a projects oriented company is today one of the prominent names in not only projects business but also a strong name in the retail market.
Legrand India Specialisation
Globally, Legrand is a specialist in electrical and digital building infrastructure. In India, Legrand offers end-to-end solutions in the following categories:
Wiring devices
Home automation
Door phones
Lighting management systems,
Cable management system
Structured cabling
These solutions are aimed for buyers across sectors – from residential and commercial, to hospitality and industrial.
Website: www.legrand.co.in
Legrand Customer Care Number: +91 22 3041 6201