What with the many appliances everyone has at home today, more people are opting for a home automation system. By automating your home, you can save electricity, remotely monitor and control your appliances, and make your home safer for your disabled or elderly family members.
Anchor presents comprehensive, state-of-the-art home automation products that will help you do just that – sensors that can detect smoke and gas leaks and pressure levels in addition to movement, switches, actuators, remote controllable switchboards, and more.
Now no more worrying about your appliances when you go on a vacation; the anchor smart home automation system will alert you if you've forgotten to switch off anything, and you can remotely control them through the smart switchboard. All you need to do is download the app on your Smartphone, or track it over the net on your computer
Product Description
Features:
Anchor By Panasonic Roma Smart Digital 5PLUS1 Home Automation
Feather touch Panel
Remote IR control
Wi Fi contro(Optional): Multiple units can be operated through a single mobile or a single unit. Can be operated through multiple mobiles
Make your mood(Scrnario setting): Light setting as your choice
Phase Dimming control(Optional): Light brightness can be adjusted
Retrofit Panel: Can be installed in existing fittings
Easy Installation
Safety(Surge Protection): Protection from voltage fluctuation
Slim/Sleek design
Easy to Clean
Dimensions: Roma Smart Digital 5PLUS1 Home Automation
Fitted in 6 Module Anchor Metal Box
Product Size:226mm X 91 mm X 53 mm
| | | | | | | |
| --- | --- | --- | --- | --- | --- | --- |
| Code | Model | Light(On/Off) | Fan | Phase Dimming | IR Remote | Wi-Fi |
| 22989 | 5Plus 1 Basic | 5 | 1 | – | Small | – |
| 22990 | 5Plus 1 with Dimm | 3 | 1 | 2 | Big | – |
| 2291 | 5PLus1 with Wi-Fi & Dimm | 3 | 1 | 2 | Big | Yes |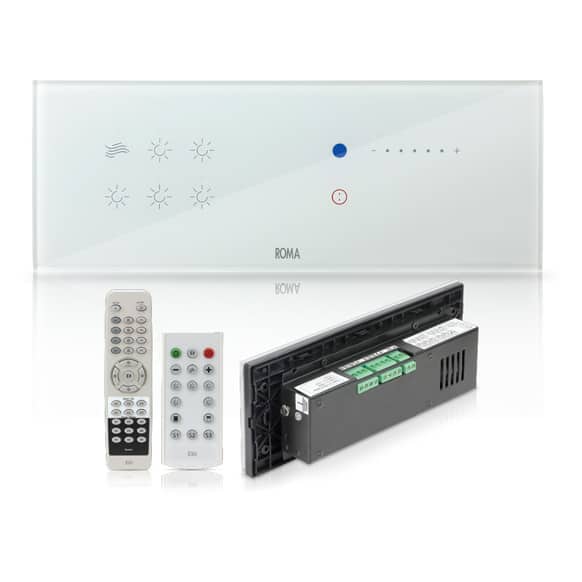 Brand Info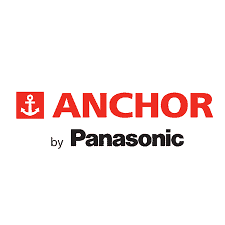 Anchor by Panasonic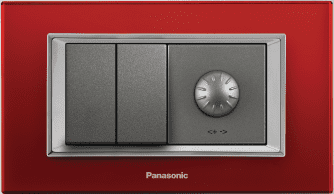 Anchor by Panasonic is one of the largest players in the Indian electrical wires, switches, lighting and home automation market. Brand Anchor has been a household name for switches and sockets since 1960s. Now it is part of the Japanese multinational – Panasonic and operates in India under the company name Panasonic Life Solutions India (PLSI). The product categories offered the company include:
Wiring Devices – Switches, Sockets, Accessories and Home Automation
Wires, Cables & Tapes
Water Heaters (Geysers)
Lighting Products
Fans
Electrical Conduits
Power Tools
Modular Kitchens
The company has been at the forefront of innovations across all the above categories it operates in.
Website: www.lsin.panasonic.com/
Anchor by Panasonic Customer Care Number: +91 22 4130 4130