The new L-CLASS modular kitchen from Panasonic offers a single rich value that speaks to your heart. Experience the adaptability that creates your ideal space to transcend conventional concepts of a kitchen. Sophisticated materials, design and state-of-art functions – these will allow you to experience a new lifestyle supported by your own unique & easy-to-use spaces.
Product Description
IMPRESSION
Doors / Handles / Counter
Doors in a wide variety of finishes and materials, including beautiful paint and natural wood, have a profound look that combines with highly decorative countertops to create a higher-grade dining space in rich color variations
Colours
For impression – wide range of colour selection in shutter counter top & handles.
Handle options
Elegant choice of Handle ranges.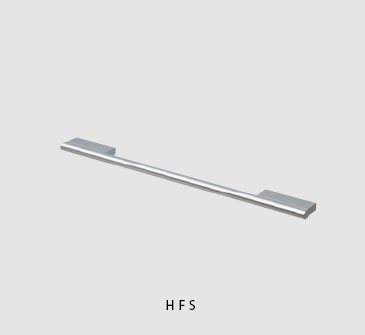 Countertops (slimmest counter top technology with quartz)
Personalize your kitchen in every minute detail, including the fit of the counter and colors.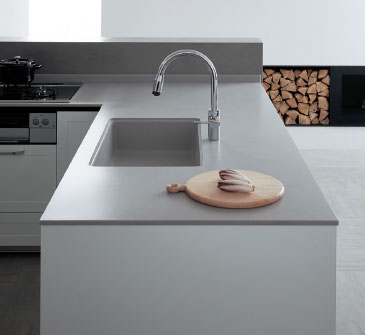 Selectable fit of counter and end panel
The atmosphere and usability vary with the thickness and fitting method of the counter and end panel. You can select them according to your preference.
STORAGE
Smart Storage / Cupboard
Designed for space and efficiency, the storage units are attractive and useful in equal parts. What makes them unique is their smart design, making it easy to stack your wares and remove them as well. They enhance the convenience aspect of your kitchen quite significantly
Pull down system
Lowering the wall unit from a height "out of arm's reach" to a height "within arm's reach" makes easier to store and retrieve items.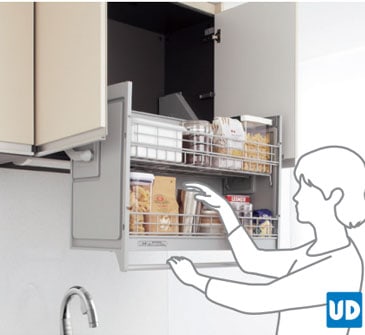 Segregation System
Easy to store, Easy to take out. Advanced, large-capacity storage.
Floor Stocker Model
Lowering the wall unit from a height "out of arm's reach" to a height "within arm's reach" makes it easier to store and retrieve items.
This to be shown with FLOOR STOCKER TECHNOLOGY , which means extra 10% more storage with same size of kitchen.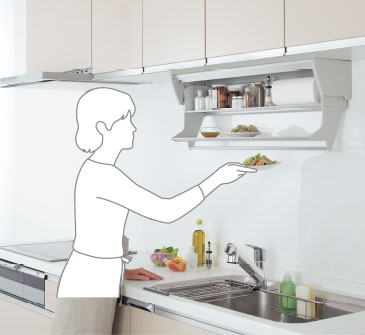 Wagon trolley
Smart wagon storage option can be use for multiple options like storage / garbage (wet and dry)/ Gas cylinder mover etc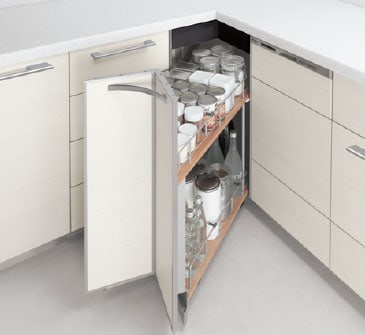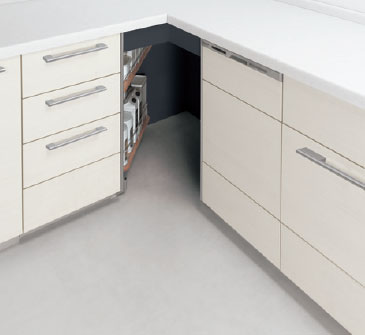 Rice chest for hinged door
Smart Rice stocker storage with dispense options.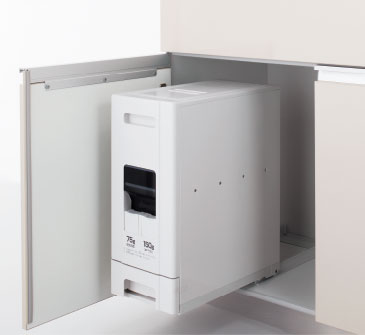 Smart corner solution- which leads to zero wastage of space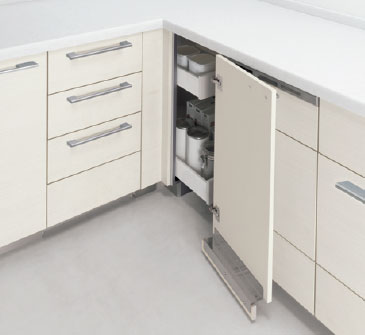 DURABILITY
Counter / Sink / Option
In every Panasonic Kitchen, it is made sure that the make is truly par excellence in every single way. No compromise will happen from the materials used to the finish of the eventual product, to provide you with the very best.

Strongest Counter top- 300 degree sustain and stain free
Consideration for easy cleaning

Mixing water and oil repellents into the counter material makes stains easy to remove. So, cleaning is easier with the Gralio Series.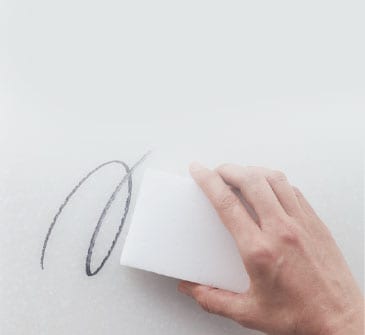 Seamless joints

The seamless surface keeps the sink stain-resistant and easy to clean.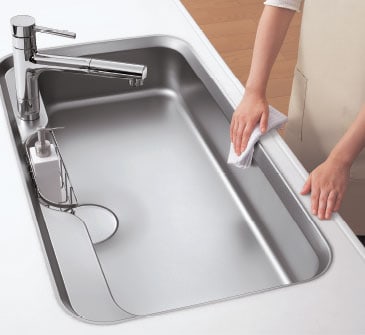 Global Certification and Awards
Certification of Strongest carcass board and Eco friendly. Won many other global awards also.

A combination of above models is also used depending upon the requirement and space. Click here to see all such options.
Brand Info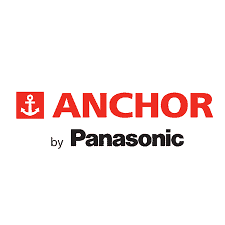 Anchor by Panasonic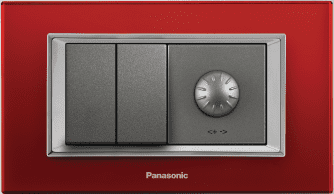 Anchor by Panasonic is one of the largest players in the Indian electrical wires, switches, lighting and home automation market. Brand Anchor has been a household name for switches and sockets since 1960s. Now it is part of the Japanese multinational – Panasonic and operates in India under the company name Panasonic Life Solutions India (PLSI). The product categories offered the company include:
Wiring Devices – Switches, Sockets, Accessories and Home Automation
Wires, Cables & Tapes
Water Heaters (Geysers)
Lighting Products
Fans
Electrical Conduits
Power Tools
Modular Kitchens
The company has been at the forefront of innovations across all the above categories it operates in.
Website: www.lsin.panasonic.com/
Anchor by Panasonic Customer Care Number: +91 22 4130 4130