Link Locks, a renowned manufacturer of hardware products, offers innovative locking solutions and furniture fittings tailored for modern environments. With a commitment to quality and reliability, they provide trusted solutions for diverse industries. This is evident in its products, such as the telescopic channel, which is a perfect example of the brand's exceptional craftsmanship.
About the Product
Link Locks telescopic channels, designed with a sleek soft-closing mechanism, are a superior choice for drawers. Crafted from durable MS material and available in a zinc finish, they boast a ball bearing roller with a spring for a gentle close. Featuring a convenient push-to-close design, it mounts effortlessly with a spring and rubber mechanism. These channels not only provide exceptional functionality but also add a touch of style to your storage solutions. Engineered to withstand loads of up to 45 kg, they ensure reliable performance.
Price: MRP Starting at Rs. 805/set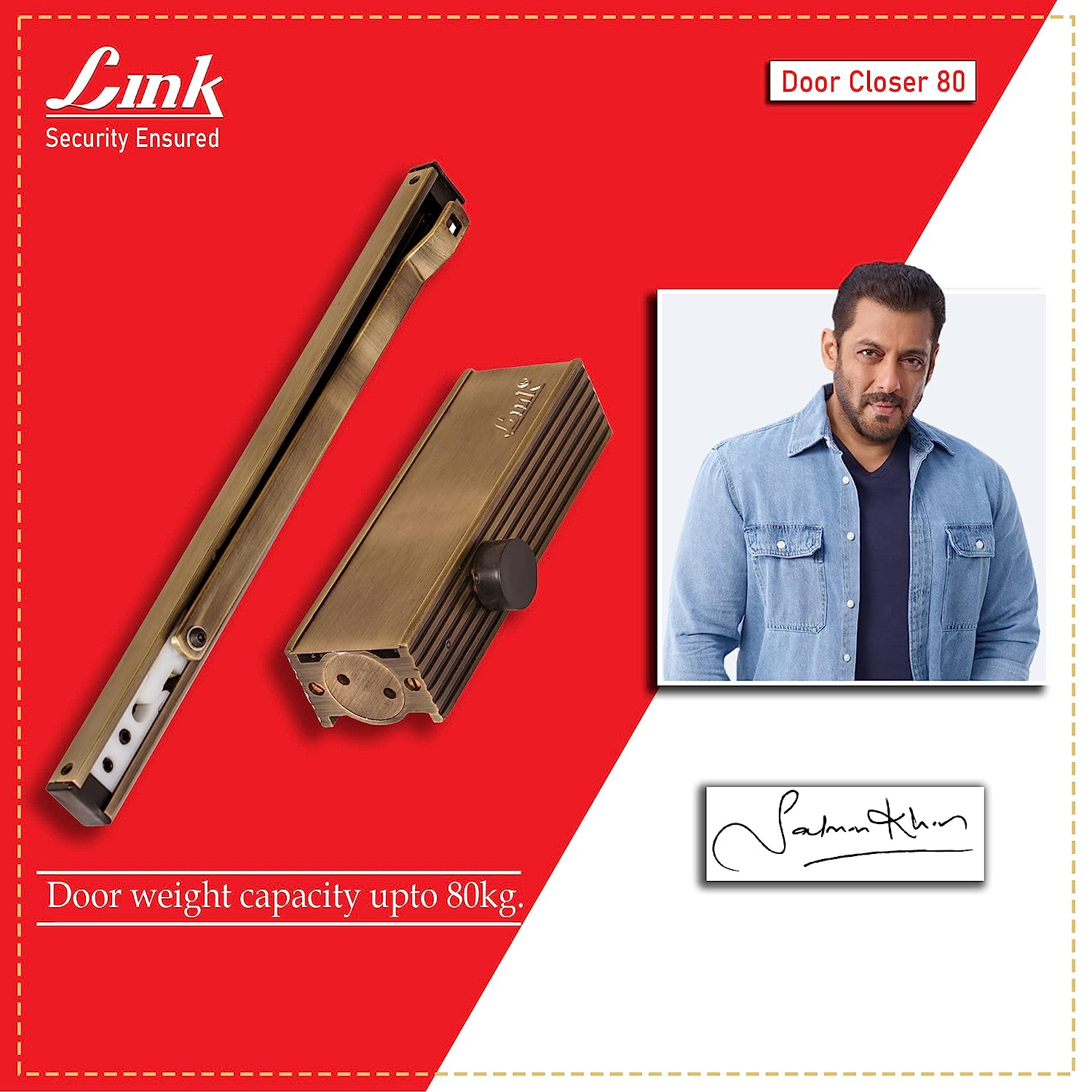 Link Locks concealed door closer fitting is a reliable and stylish choice for door control. Crafted with an antique finish an
Product Description
Link Locks full extension telescopic channel comes with a soft closing mechanism – a versatile solution for your drawer needs. Crafted from durable MS material and boasting a sleek zinc finish, these telescopic channels redefine convenience and reliability. Additionally, with a remarkable 40,000 cycles tested for endurance, these channels are engineered for the long haul. The advanced ball-bearing roller mechanism, enhanced with a spring for soft close function, ensures a smooth and quiet experience. This telescopic channel's unique push-to-close feature adds to its ease of use.
Experience flexibility like never before with the extension length that can be doubled from its original size. For optimal installation, ensure a carcass depth that is at least 100 mm greater than the length of the telescopic channels. Ideal for drawers, this fitting offers a reliable solution for enhancing organization and convenience in your space.


Key features of Link Locks soft close telescopic channel
Rigorous durability testing: Each Link Locks telescopic channel undergoes a stringent 48-hour salt spray test, ensuring its resistance to corrosion and longevity. This commitment to quality guarantees that the drawer channel fittings maintain their exceptional performance even in challenging environments.
Smooth and silent running: Experience the tranquility of your living spaces with the smooth and silent running capability of these full extension drawer channels. The precision-engineered ball-bearing roller mechanism ensures effortless gliding, minimizing noise and friction during operation. So, enjoy the convenience of accessing your drawers without disturbing the peaceful ambience of your surroundings.
Enhanced with silicone lubricant: To amplify the seamless operation, the brand thoughtfully infused each telescopic channel with silicone lubricant.

This innovative addition not only contributes to the channels' frictionless movement but also increases their overall longevity. The result is a consistent, smooth, and silent experience every time you open and close your drawers.

Exemplary performance and reliability: Link Locks has meticulously designed telescopic drawer channels to meet the highest performance and reliability standards. The company subjects its products to thorough testing to ensure they endure the rigors of daily use. With a focus on durability, the company meticulously crafts these fittings to create an essential and dependable furniture component.
Product specifications
Product Description
Full Extension Drawer Channel
Category
Furniture Hardware
Brand
Link
Type
Telescopic Channel
Style
Soft Close Telescopic Channel
Price (MRP)
12″ – 805
14″ – 885
16″ – 915
18″ – 1010
20″ – 1101
22″ – 1199
Material
MS
Finish
Zinc
Weight per pair (Grams)
12″ – 804
14″ – 938
16″ – 1072
18″ – 1206
20″ – 1340
22″ – 1474
Dimensions
Length – Variable
Width – 44mm
Height – 13mm
Cycles Tested For
40000
Weight Capacity
45 Kgs
Mechanism
Ball Bearing Roller with Spring for Soft Close Mechanism
Extension Length
Up to Double Its Actual Length
Sheet Thickness
1.2 mm x 1.2 mm x 1.4 mm
Closing Type
Push to Close
Mount Type
Spring & Rubber
Components Included
Sheet Metal Case with Ball Bearing & Rubber Locking Mechanism with the Help of Spring
Required Carcass Depth
100 mm more than Telescopic Channel's Length
Recommended Uses/Application Areas
Drawers
Units Per Box
10 Sets
Warranty
2 Years
Reach out to us today to acquire the Link Locks telescopic channels tailored for drawer applications in your upcoming ventures, all available at the most competitive pricing!
Contact Details
Toll-Free Number: 1800-547-4559
Email: support@linklocks.com
Brand Info


Link Locks
Link Locks was founded in 1970 by Mr. Zafar Alam, a Mechanical Engineering graduate from A.M.U, with the aim of revolutionizing an industry that had long been dominated by a single brand with a monopoly in locking systems. But Mr. Alam saw an opportunity to introduce a new brand with new ideas and approaches that could challenge this dominance. With a vision to offer unique designs, distinct finishes, and precise engineering to Indian consumers at budget-friendly prices, Mr. Alam established Link Locks Pvt Ltd and today, the company is a renowned manufacturer of high-end hardware catering to Indian consumers.
Mr. Alam's vision was to introduce Indian artisans' exceptional work to the West while maintaining a balance between the two worlds. The company's core principles include original designs, unexpected finishes, superior quality materials, and sustainable production practices. Link Locks Pvt Ltd has successfully competed with the older brand, offering superior quality products that cater to the demands of modern consumers. The brand's success is a testament to its commitment to innovation, quality, and meeting the needs of its patrons.
Link Locks Pvt Ltd is a company that takes great pride in being made in India and they have achieved this through their self-developed production technology. With their cutting-edge production technology, Link Locks Pvt Ltd produces high-quality hardware that is not only durable but also aesthetically pleasing. This self-sufficiency has allowed the company to maintain high standards of quality control, ensuring excellence in all products. The company's in-house R&D team develops custom products tailored to their customer's specific requirements using drawings, samples, or ideas. They offer solutions with advanced features, such as double locking technology, key mechanisms with 2 crore combinations, computerized key, etc. that ensure customer satisfaction.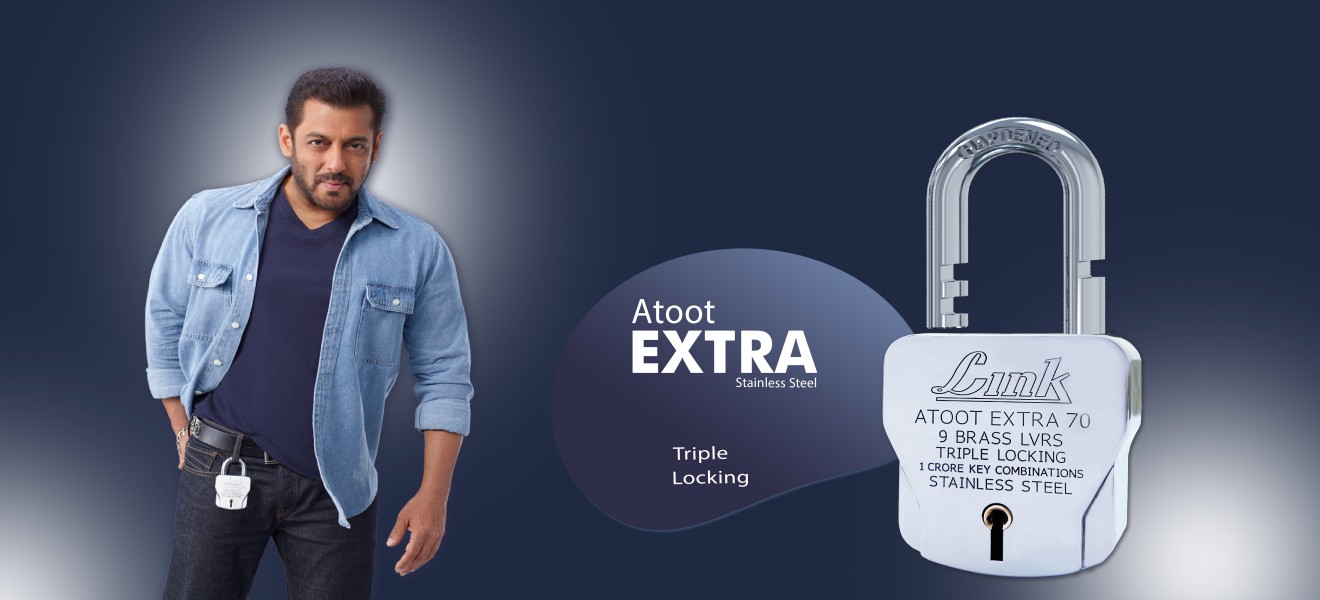 Link Locks Products
Link Locks is a brand that offers a wide range of security solutions. Their product range includes:
Pad Locks
Color
PT Series
New Round BCP
Round Brass
Round BCP
Rod Lock
Mobike lock
Frame lock
Cable lock
Disc Lock
Shutter lock
Hi-tech
Furniture Fittings
Multipurpose Furniture Lock
Hi-Tech Cupboard Lock
Universal Cupboard Lock
CUPBOARD LOCK
Self-close furniture hinge
Soft close furniture hinge
Gas Spring
Telescopic Channel
Door Fittings
Lever lock body
Pin tumbler lock body
Lever mortise lock
Cylinder
Rim Lock
Butt Hinges
Knob set
Door Closer
Door stopper
Combo floor spring
Floor spring
SS MORTISE SERIES
ZINC HANDLE SERIES
IRON MORTISE SERIES
BRASS HANDLE SERIES
Overall, Link Locks has a comprehensive range of products available online as well as in stores to meet various security needs, from residential to commercial applications.
Link Locks – Contact Details:
Contact Number: 011-40791800
Toll Free Number: 1800-547-4559
Working Hours: 9:30 AM to 5:30 PM
Email: support@linklocks.com