Saviesa is focused on your needs and aspirations for your dream kitchens and wardrobes. The kitchen is the heart of the home. That is why they put a lot of thought into planning your kitchen. From the size of your family to the way you cook… every little detail is captured even before their designers begin to think 'design'.
About the Product:
Saviesa offers imported appliances that are top-of-the-line in their respective categories. The Saviesa Homes provides an easy method that makes the chores of the kitchen feel much less stressful in comparison with the Grand executive cutlery tray. It is truly a one-in-a-million utility product.
[vvsmustread]
Product Description
We all want a kitchen, that is fun to cook in and nobody desires a kitchen where you have to go crazy turning and tossing everything upside-down only to find your favourite spoon. Coming home to your kitchen is just not appealing with all of the cluttered drawers and dividers. Worry not, we are here with a perfect solution for your kitchen organisers need with the Grand executive cutlery tray by Saviesa homes.
Saviesa cutlery tray- Grand executive is a lifesaver for your kitchen! it helps in storing spoons, forks and knives in a neat assembly. A cutlery tray protects your cutlery from being scratched and gives your kitchen a warm, clean finished look. These are great compact ways of storing tableware in one place and are also handy to use at the dining table too. Make the most out of your kitchen storage with a Grand executive cutlery tray from Saviesa homes.
These kitchen organisers allow you to adjust spoons, forks and knives according to size and keep your stuff from bumping into one another. Tableware items can be sharp so a tray ensures the safety and reduces the risk of accidents while fetching utensils. This budget, basic plastic cutlery tray from Saviesa will allow you to separate your knives and other cutlery items, so you know where they are when you reach into drawers.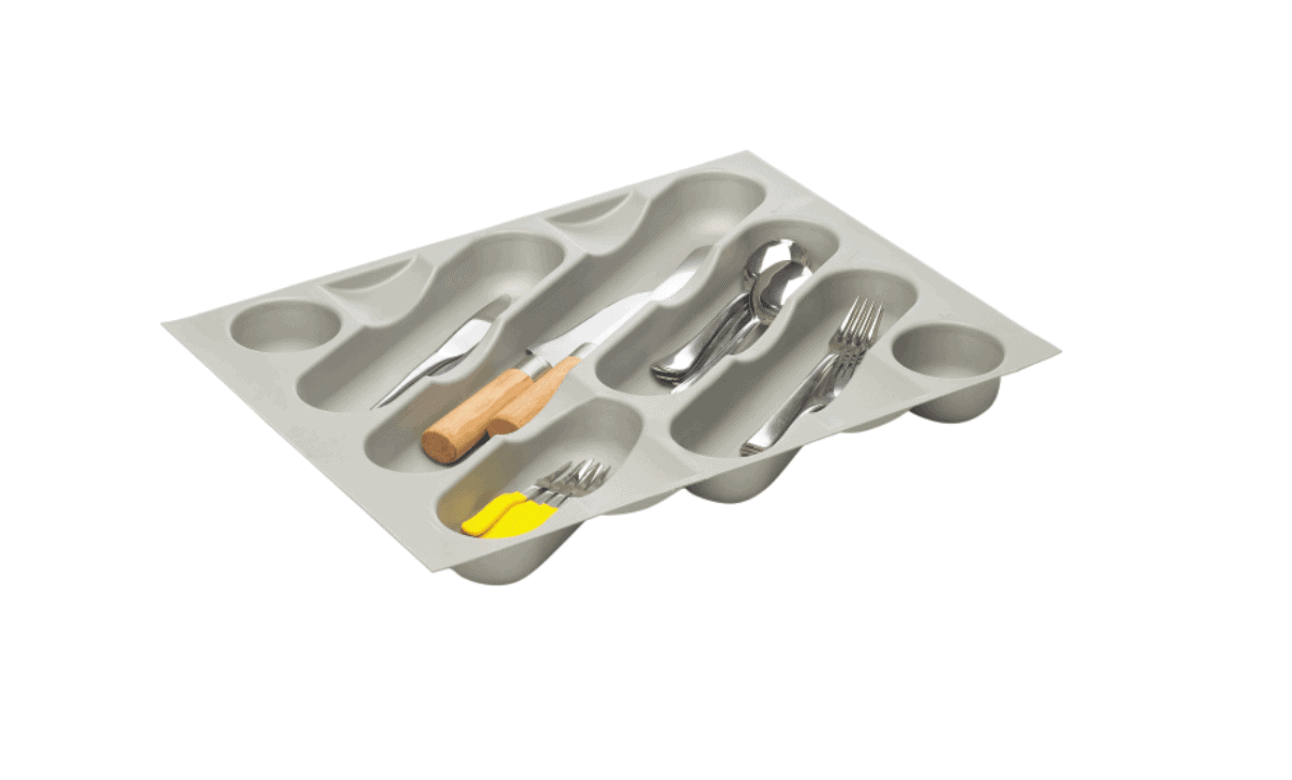 Image Source: Saviesahomes.com
Dimensions of the cutlery tray
| | | |
| --- | --- | --- |
| Width | Depth | Height |
| 390, 540, 840 cm | 490 cm | 50 cm |
Click here to check out the Kitchen organiser range.
Contact Details
M: +91-9967632127
Email: support@buildingandinteriors.com
Brand Info

Saviesa