Stiebel Eltron Instant water heater | HVAC system
Stiebel Eltron produces innovative products. It has become one of the primary manufacturers of hot water and renewable energy products. One such product range is the Stiebel Eltron Instant Water Heater.
About the Product
Instant water heater from Stiebel Eltron provides heated water almost immediately.  Its premium soft line design and multi-function digital display make it easy to use and control or adjust the water temperature.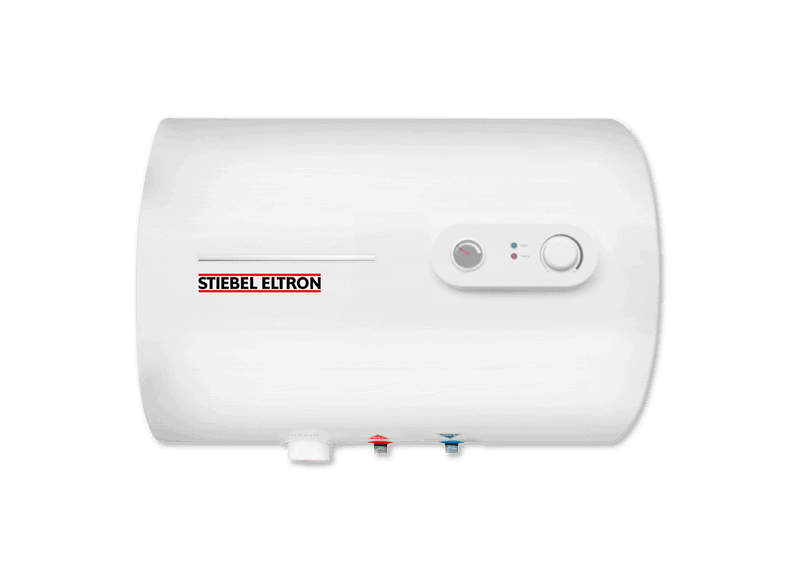 Stiebel Eltron produces innovative products. It has become one of the primary manufacturers of hot water and renewable energy products. One such product range is the Stiebel Eltron Water Heaters. About the Product  Stiebel Eltron Water Heaters are wall and floor-mounted cylinders from 30 L to 150 L. They can be used for single and group supplies.
Size:
47.8cm x 22.5cm x 10.5cm

(LxWxH)
Product Description
Technology plays an important role in water heaters. Energy efficiency and providing water at the right temperature is the key. Moreover, water heaters come in 2 types – Storage and Instantaneous. So, instantaneous water heaters provide heated water almost immediately. This function of making the hot water available in an instant (and at the right temperature) depends upon the technology used and the build of the instant electric water heater. Also, by design, instant water heaters require a sealed unvented casing with a pressure-tested internal tank. Thus, these instant water heaters are compact in design and offer output high enough to heat the water for bathroom or kitchen use, all in a budget price range.
The German heating & ventilation specialist Stiebel Eltron offers technologically advanced instantaneous water heaters that can be connected to any number of draw-off points. The intelligent, electronic control unit always maintains the required temperature precisely, and saves up to 30 % water and energy, compared to hydraulically regulated instantaneous water heaters.
Moreover, the system actively compensates for any fluctuations in pressure and supply temperature. Using the multi-function display, the required temperature- set precisely to the last degree – the same as all other comfort functions. Even installation, amazingly convenient as the unit fits in everywhere – and it can be mounted over or under a sink. The compact and slim modular design of the heaters make them extremely stylish and thus perfect as bathroom and kitchen wall mounted installation.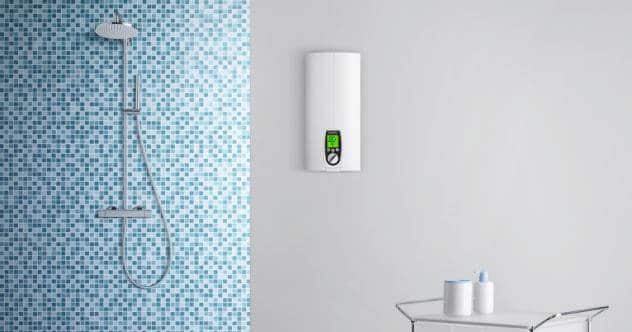 Stiebel Eltron Instant Water Heater features
Exclusive soft-line design
Multifunction display
Exact required temperature to the precise degree
Infinitely variable temperature adjustment between 20 °C and 60 °C
Water and energy consumption display
Flow rate display
ECO economy mode
So, call us now to buy an electric instant water heater for bathroom & kitchen use at the lowest price!
Contact Details
Brand Info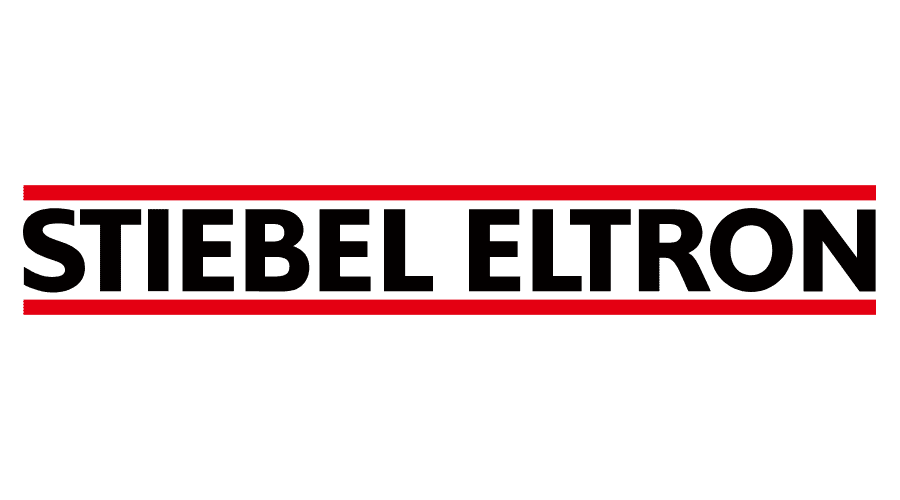 Stiebel Eltron
Stiebel Eltron – The German lineage
Stiebel Eltron was established in Germany in the year 1924. The company is one of the leading manufacturers of products in the category of 'Hot Water' and 'Renewable Energy'. It is headquartered in Holzminden, Germany. Today, it has a strong presence in major markets across the world, including India.
It's founder Dr.Theodor Stiebel started realizing his vision of developing and manufacturing products with low energy consumption, greater safety and comfort. This very objective drives the company even today. The company pursues a clear strategy in the production and development of products – for environmentally friendly, efficient, and convenient building services. The company relies on over 3,900 employees around the world and their expertise at every stage of development – from the initial design, right through to the manufacture of the final product. The result is efficient and innovative solutions for hot water, heat, ventilation and cooling.
Stiebel Eltron India
In India, the company is present as a wholly-owned subsidiary of the parent German company. It is based in Pune, Maharashtra. And, the range of products in India are the same as sold by the company worldwide. As a result, one sees  Instantaneous Water Heaters, Small Water Heaters, Heat Pumps, Ventilation systems, Central Heating Systems, Room heating solutions, Energy Management, and more being available in India.
The company's products remain backed by a highly trained team of sales and service professionals. Also, the products are available at quality bathroom and sanitary retailers across India. In addition to this, Stiebel Eltron India remains actively involved with MEP Consultants and helps them design and select robust solutions for projects across India.
Major Product Categories:
Stiebel Eltron India Customer Care Number – +91 20 67 48 0928
Website:  https://www.stiebel-eltron.in/en/home.html
Video