Stiebel Eltron is one of the world's leading suppliers of technology products for building services and green tech. Whether for hot water, heating, ventilation, or cooling – the brand provides efficient solutions with green technologies.
About the Product
The Single Phase Electric Instantaneous Water Heater is a compact & convenient DHW solution. It provides hot water for your kitchen, bathroom, and guest bathroom – quickly and efficiently. Moreover, these are available in a range of electrical sizes to suit different hot and warm water demands.
[vvsmustread]
| | |
| --- | --- |
| View Datasheet (DHC XG): | |
| View Datasheet (DHC EC): | |
Product Description
Enjoy the convenience of instant hot water on demand with Stiebel Eltron Single Phase Electric Instantaneous Water Heater. These small and highly efficient electric water heaters come with a European Luxury design and a high-efficiency tank. Also, there are models from 5 lit. to 15 lit. with precise water temperature settings. These geyser water heaters are perfect for small space requirements such as renovation and new builds where only a single phase line is given. Additionally, this instant electric water heater works for single or multiple draw-off points in bathrooms. Thus, these are easy to operate and function even in low-pressure conditions. With a feature of standby mode, there is low power consumption and visible energy savings. In addition, certain models also offer anti-scalding functions.
Electric Instantaneous Water Heater – Features
1. Designed for applications with smaller hot water demands, such as basins or sinks.
2. Electric water heaters featuring energy-efficient operations.
3. Offer ease of installation.
4. In addition, does not require any sort of ventilation, a safe tray, or a flue.
5. These true point-of-use water heaters deliver hot water quickly and efficiently.
Single Phase Water Heater – Variants Available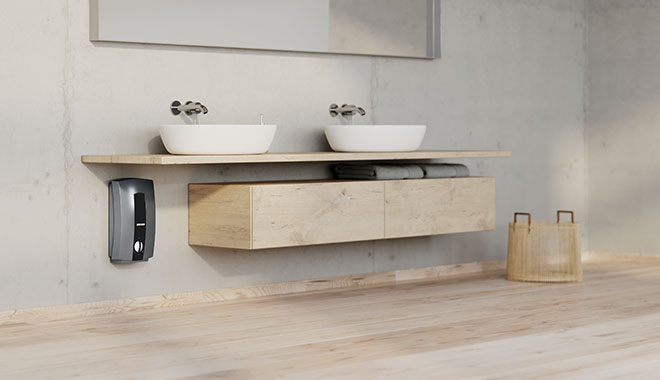 Image Source: stiebel-eltron.in
1. DHC 6 EC (IN) and DHC 8 EC (IN)
The DHC EC compact water heater uses electronic control. Additionally, it helps to save energy and water compared to older style hydraulically controlled instantaneous water heaters. Also, the temperature sensors and microcontroller technology ensure that the outlet temperature remains absolutely constant.
Maximum shower comfort with precise electronic output temperature control
3-step temperature selection (40, 50, 60 °C)
Also, offers sufficient hot water for multiple draw-off points
Corrosion-resistant copper heating element as well as tank
Optional concealed water connection through the back panel
Manually adjustable flow limiter in the cold water inlet for greater energy savings
Flame-retardant electronic circuit board with protective cover for extra safety
Protection from electric shock with Earth Leakage Circuit Breaker (ELCB)
2. DHC 4 XG (IN), DHC 6 XG (IN), and DHC 8 XG (IN)
This multi-point unit is suitable for bathrooms with several draw-off points, e.g. washbasin, bath, and shower. Moreover, choose from various colours: a white casing for the 4000-watt version or a silver casing for the 6000 and 8000-watt models.
Temperature adjustment via stepless power control
Also, offers sufficient hot water for multiple draw-off points
Corrosion-resistant copper heating element and tank
Extra slimline design with a depth of just 7.3 cm
Anti-scalding and overheating protection with thermal cut-out
Protection from electric shock with Earth Leakage Circuit Breaker (ELCB)
Protection class IP25 (splash-proof)
3. DCE-X 10/12 Premium
There are plenty of options open to you for the installation of this model. It is equally well suited to the kitchen sink, washbasin, or shower. No matter where you install this compact appliance, you will benefit from the energy efficiency it provides.
Fully electronically controlled compact instantaneous water heater
Maximum energy efficiency and accurate temperature delivery at all times thanks to 4i technology
Easy operation via the large, backlit multifunction display
Power saving mode due to optional ECO function
High-grade design
Two temperature memory buttons for quick temperature selection
Permanently selectable temperature limit can be set to 43 °C, 50 °C, or 55 °C
Exceptionally slimline as well as compact design
4. DCE-S 10/12 Plus
With its minimal dimensions yet powerful output, this appliance supplies either several hand washbasins or a shower with water at your preferred temperature. Due to the rotary selector, it's easy to make adjustments to this appliance.
Very good energy efficiency due to 3i technology
Precise temperature selection from 20 °C to 60 °C
Permanently selectable temperature limit can be set to 43 °C, 50 °C, or 55 °C
Suitable for showers
Exceptionally slimline as well as compact design
So, call us now to buy a high-efficiency electric instant water heater for the bathroom & kitchen!
Contact Details:
M: +91-9967632127
Email: support@buildingandinteriors.com
Brand Info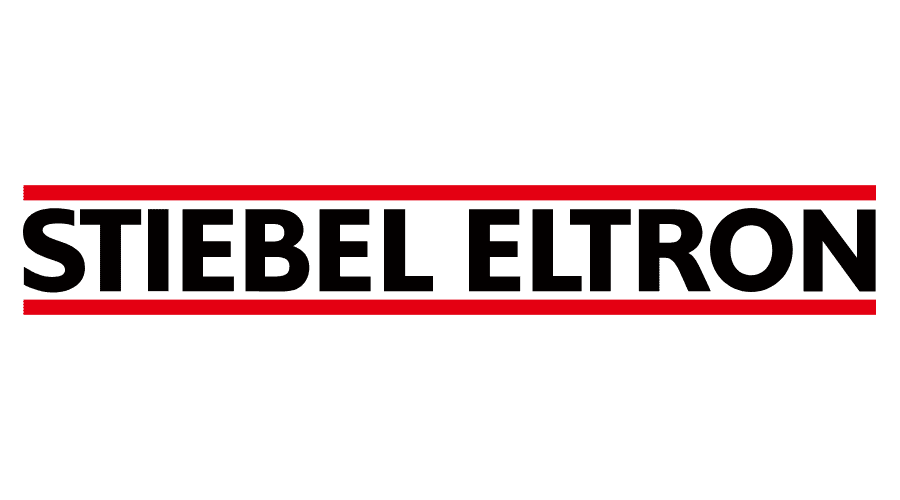 Stiebel Eltron
Stiebel Eltron – The German lineage
Stiebel Eltron was established in Germany in the year 1924. The company is one of the leading manufacturers of products in the category of 'Hot Water' and 'Renewable Energy'. It is headquartered in Holzminden, Germany. Today, it has a strong presence in major markets across the world, including India.
It's founder Dr.Theodor Stiebel started realizing his vision of developing and manufacturing products with low energy consumption, greater safety and comfort. This very objective drives the company even today. The company pursues a clear strategy in the production and development of products – for environmentally friendly, efficient, and convenient building services. The company relies on over 3,900 employees around the world and their expertise at every stage of development – from the initial design, right through to the manufacture of the final product. The result is efficient and innovative solutions for hot water, heat, ventilation and cooling.
Stiebel Eltron India
In India, the company is present as a wholly-owned subsidiary of the parent German company. It is based in Pune, Maharashtra. And, the range of products in India are the same as sold by the company worldwide. As a result, one sees  Instantaneous Water Heaters, Small Water Heaters, Heat Pumps, Ventilation systems, Central Heating Systems, Room heating solutions, Energy Management, and more being available in India.
The company's products remain backed by a highly trained team of sales and service professionals. Also, the products are available at quality bathroom and sanitary retailers across India. In addition to this, Stiebel Eltron India remains actively involved with MEP Consultants and helps them design and select robust solutions for projects across India.
Major Product Categories:
Stiebel Eltron India Customer Care Number – +91 20 67 48 0928
Website:  https://www.stiebel-eltron.in/en/home.html