Stiebel Eltron offers a wide range of stylish and energy-efficient products. The Stiebel Eltron Hand Dryers are the latest developments in this range of products.
About the Product
Stiebel Eltron Hand Dryers offer high-speed hand drying. This Ultronic hand dryer is commissioned by the ZVUI, Institute Fresenius & IPI Institute for Product Research's hot air hand dryer manufacturer working committee. Stiebel Eltron presents you with its latest and world most silent hand dryer with easy wall mount installation.
[vvsmustread]
Size:
25cm x 23.8cm x 23cm

(LxWxH)
| | |
| --- | --- |
| View Datasheet: | |
Product Description
Stiebel Eltron presents you with its latest and world most silent hand dryer with easy wall mount installation, all in a budget price range. The hand dryer machine has motion sensors for touchless and contactless automatic operations for maximum hygiene and comfort. Moreover, the dryer is energy efficient and does not create any waste thus a better alternative than hand paper towels in the bathroom.
Specifications
Environment responsible product.
Does not create waste.
Cuts down the energy cost.
Dryer reduce the number of bacteria that remain airborne.
You do not need to use paper towels or napkins; thus, contributing to the environment-friendliness.
Quick hand drying.
Textile-free hand drying.
Comes with a plastic alpine white casing. It protects the sensitive technical interior body against damage.
Offers extreme hygiene.
Energy efficiency through the IR proximity electronics
No need for maintenance.
Reliable operation.
Quick installation.
The dryer unit switches ON when you hold your hands at a distance of 6 cm to 12 cm below the outlet of the air. Moreover, the IR sensors turn it OFF as soon as you remove it.
Objects like cigarette butts cannot enter the body.
The product has received several awards such as Design Plus, Red-Dot, Good Design, and IF awards.
Technical features of Stiebel Eltron Hand dryers
Product Number: 073007
Rated output: 1800 W
Hand dryers width: 238 mm
Height: 250 mm
Depth: 230 mm
Dryer power supply: 1/N ~ 220-240 V
Frequency: 50/- Hz
Rated voltage: 230 V
Rated current: 7,8 A
Operating noise: 54 dB(A)
Dryers air velocity: 12 m/s
Airflow rate: 146 m³/h
IP-Rating: IP23
Protection class: II
Casing material: Plastic
Weight: 2,5 kg
Colour: White
So, call us now to buy energy-efficient & automatic hand dryers machine for the bathroom at the lowest price!
Contact Details
M: +91-9967632127
Email: support@buildingandinteriors.com
Brand Info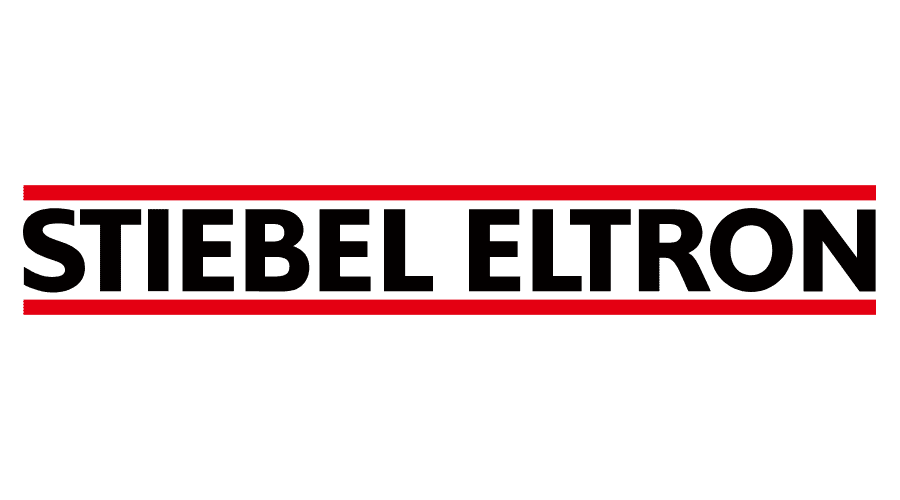 Stiebel Eltron
Stiebel Eltron – The German lineage
Stiebel Eltron was established in Germany in the year 1924. The company is one of the leading manufacturers of products in the category of 'Hot Water' and 'Renewable Energy'. It is headquartered in Holzminden, Germany. Today, it has a strong presence in major markets across the world, including India.
It's founder Dr.Theodor Stiebel started realizing his vision of developing and manufacturing products with low energy consumption, greater safety and comfort. This very objective drives the company even today. The company pursues a clear strategy in the production and development of products – for environmentally friendly, efficient, and convenient building services. The company relies on over 3,900 employees around the world and their expertise at every stage of development – from the initial design, right through to the manufacture of the final product. The result is efficient and innovative solutions for hot water, heat, ventilation and cooling.
Stiebel Eltron India
In India, the company is present as a wholly-owned subsidiary of the parent German company. It is based in Pune, Maharashtra. And, the range of products in India are the same as sold by the company worldwide. As a result, one sees  Instantaneous Water Heaters, Small Water Heaters, Heat Pumps, Ventilation systems, Central Heating Systems, Room heating solutions, Energy Management, and more being available in India.
The company's products remain backed by a highly trained team of sales and service professionals. Also, the products are available at quality bathroom and sanitary retailers across India. In addition to this, Stiebel Eltron India remains actively involved with MEP Consultants and helps them design and select robust solutions for projects across India.
Major Product Categories:
Stiebel Eltron India Customer Care Number – +91 20 67 48 0928
Website:  https://www.stiebel-eltron.in/en/home.html
Video