The German HVAC specialist- Stiebel Eltron, is the leading manufacturer of home comforts and renewables technology. The range of Stiebel Eltron electric and solar heaters offers considerable energy savings potential.
About the Product
This water cylinder is a combination of a buffer and an instant water heater. It doesn't occupy a lot of area on the wall. The copper coils inside the cylinder make sure to keep it hygienic all the time. This cylinder also runs on solar or thermal energy. This makes it power-packed and it provides hot water to all the washrooms without any kind of difficulty.
[vvsmustread]
| | |
| --- | --- |
| Attached PDF: | |
Product Description
Stiebel Eltron has launched the SBS 801 W SOL, an instant water cylinder system cum solar heaters for home and commercial use, all in an affordable price range. These water cylinders can work both on electricity and solar energy, thus a sustainable product for a greener lifestyle. The heaters provide you with instant water heating with its fast heating technology that makes your life easier and saves time.
Features of Stiebel Eltron Solar water heaters
DHW heating in a stainless steel pipe

Hygienic DHW water heating through an instant process

Water heater cylinders can be combined with solar thermal energy

Highly effective thermal insulation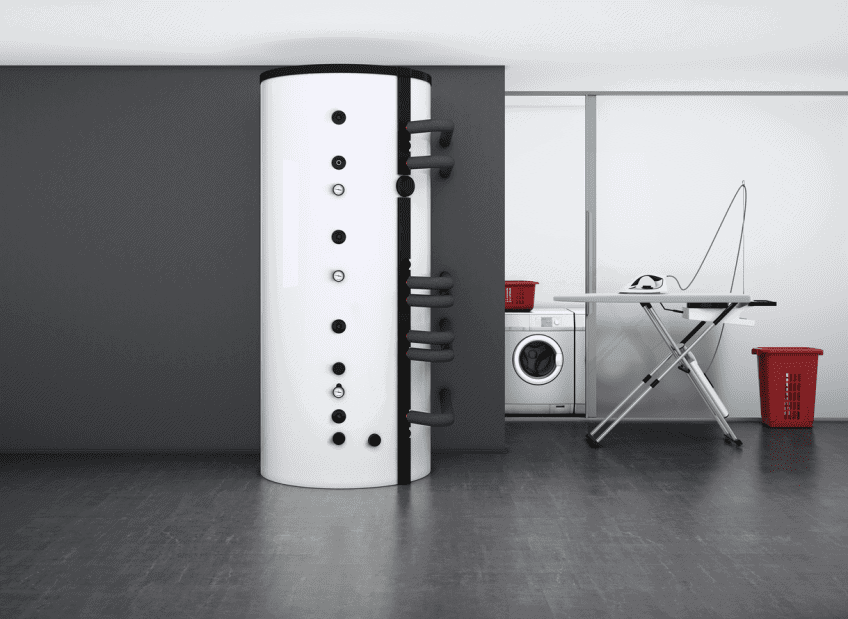 Stiebel Eltron water cylinder SBS 801 W SOL Specifications
Coldwater inlet: G 1 1/4 A
DHW outlet: G 1 1/4
Solar water heater heat pump connection: G 1 1/2 A
Heating flow/return connection: G 1 1/2 A
Solar flow: G 1
Solar return: G
Surface area, DHW indirect coil: 6,5 m²
Surface area, lower indirect coil: 2,4 m²
Height of unit when tilted: 1880 mm
Max. recommended collector aperture area:16 m²
Weight : 195 kg
Call us now to buy solar water cylinders cum heaters for home HVAC systems at the lowest price!
Contact Details
M: +91-9967632127
Email: support@buildingandinteriors.com
Brand Info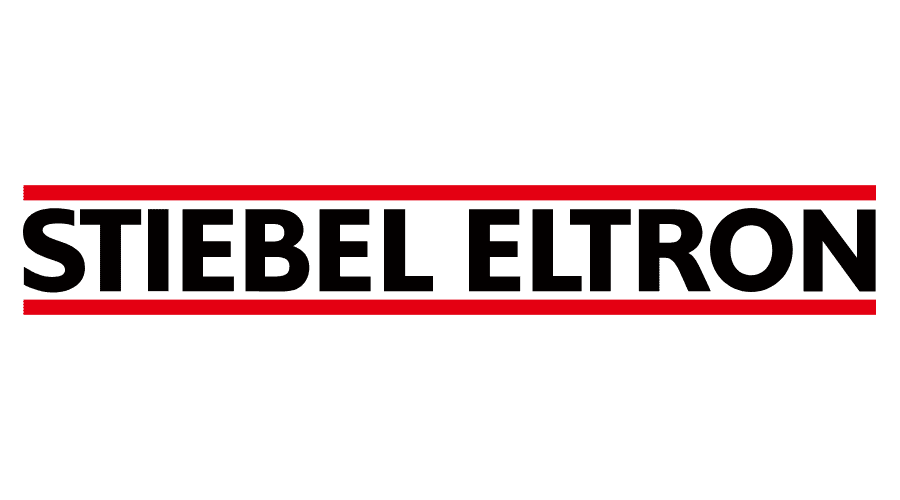 Stiebel Eltron
Stiebel Eltron – The German lineage
Stiebel Eltron was established in Germany in the year 1924. The company is one of the leading manufacturers of products in the category of 'Hot Water' and 'Renewable Energy'. It is headquartered in Holzminden, Germany. Today, it has a strong presence in major markets across the world, including India.
It's founder Dr.Theodor Stiebel started realizing his vision of developing and manufacturing products with low energy consumption, greater safety and comfort. This very objective drives the company even today. The company pursues a clear strategy in the production and development of products – for environmentally friendly, efficient, and convenient building services. The company relies on over 3,900 employees around the world and their expertise at every stage of development – from the initial design, right through to the manufacture of the final product. The result is efficient and innovative solutions for hot water, heat, ventilation and cooling.
Stiebel Eltron India
In India, the company is present as a wholly-owned subsidiary of the parent German company. It is based in Pune, Maharashtra. And, the range of products in India are the same as sold by the company worldwide. As a result, one sees  Instantaneous Water Heaters, Small Water Heaters, Heat Pumps, Ventilation systems, Central Heating Systems, Room heating solutions, Energy Management, and more being available in India.
The company's products remain backed by a highly trained team of sales and service professionals. Also, the products are available at quality bathroom and sanitary retailers across India. In addition to this, Stiebel Eltron India remains actively involved with MEP Consultants and helps them design and select robust solutions for projects across India.
Major Product Categories:
Stiebel Eltron India Customer Care Number – +91 20 67 48 0928
Website:  https://www.stiebel-eltron.in/en/home.html