Stiebel Eltron is one of the leading global brands when it comes to HVAC systems. In the building and energy industries, Stiebel Eltron focuses on technology and green products. Intelligent temperature controllers for central heating are provided by the company.  The German brand has earned trust and fame with its advanced german technologies and values of sustainability.
About the Product
Stiebel Eltron brings you the centralised ventilation system LWZ180. This is a simple and cost-effective solution for mechanical ventilation with an extract air system.  Stiebel Eltron centralised ventilation system LWZ180 is a premium ventilation set controlled by additional integral pressure sensors. The system is now available with a range of filter qualities to choose from.  So, add this magnificent centralised ventilation system to your home to maximise comfort and ensure clean air inside your home.
[vvsmustread]
Product Description
With the rising levels of pollution and global warming, the temperature has come to extreme points.  Along with the extreme temperature, now we are exposed to dust, pollen and fumes more than ever, even inside the comforts of our homes. It is hard to keep the windows open for long because of dust. A good ventilation system is the need of the hour. A poorly ventilated room increases the chances of allergies, infection and cold. The excess moisture in a poorly ventilated room can also cause mould and moisture damage. Stiebel Eltron's centralised ventilation system LWZ180 for your home is a one-stop solution for all of these concerns. So, this ventilation system design extracts the stale air from your home and brings in fresh-filtered air indoors.
The Stiebel Eltron centralised ventilation system has a distinct extract design and supply air system. The stale air of the rooms is extracted via the ductwork from extract air spots like the kitchen, toilets and bathrooms and due to negative pressure, the fresh air is drawn from outdoors to supply areas like the living room, bedrooms, dining hall. Now you can control the airflow rate ( dependant on fan capacity) with a regulator step switch. Also, with help of a small heat pump, you can use the extracted air for domestic hot water heating or even as a central heating system. Using the residue extract air as a heating medium is both efficient and sustainable in design. Thus, the ventilation system maximises the convenience and efficiency of your home or office.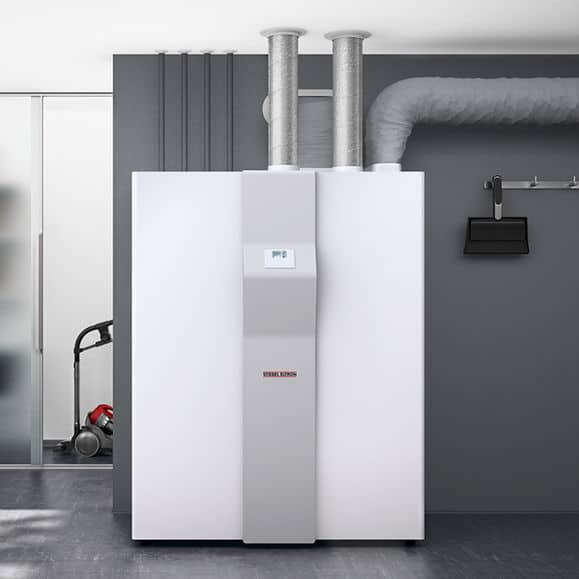 Centralised ventilation system LWZ180: Features 
With humidity-controlled extract air vents
Vents adjusted automatically and mechanically – no electrical connection required
Intelligent control design: no need for the user to change the ventilation level
High energy efficiency: air flow rate on the extract airside constantly adjusts to suit the room conditions
Optimum humidity protection › Fewer air changes when indoor air is dry › Optimum ErP energy efficiency rating
Centralised ventilation system LWZ180: Technical specifications
Set 1 comprises LWZ 180 balance + LVS VTA 8 sound insulating distributor + four humidity-controlled extract air vents + one CO2 sensor + one presence detector + one compensation valve
Set 2 comprises LWZ 180 balance + LVS VTA 8 sound insulating distributor + six humidity-controlled extract air vents + two CO2 sensors + two presence detector + one compensation valve

Installation
The installation of Stiebel Eltron centralised ventilation system LWZ180 required ductwork. The ducts for the system can be installed in walls, concrete, ceiling, floor or even uncovered. Therefore this solution is suitable for new buildings for modern comforts and optimisation.  The installation of the system is a one-time investment that not only saves you the hassle of buying different equipment for ventilation and heating but also saves energy and money in the long run.
So, call us now to buy the most efficient and advanced HVAC systems for your homes or offices!
Contact Details:
M: +91-9967632127
Email: support@buildingandinteriors.com
Brand Info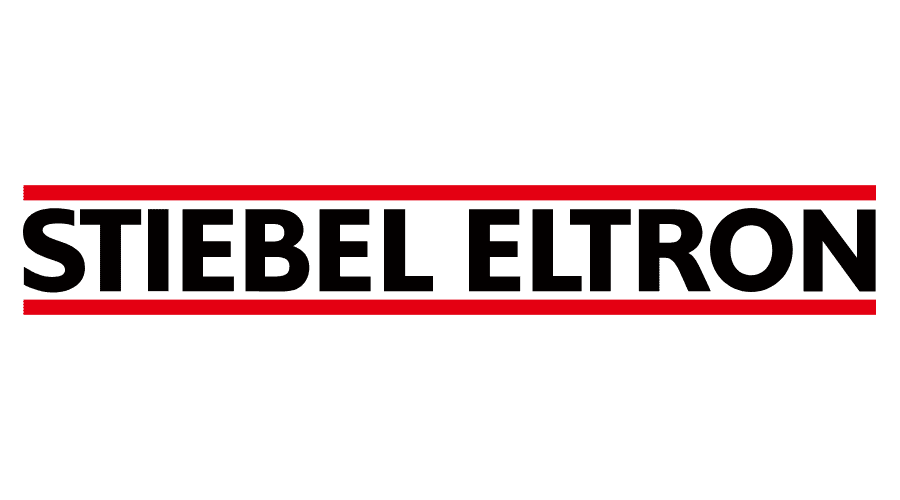 Stiebel Eltron
Stiebel Eltron – The German lineage
Stiebel Eltron was established in Germany in the year 1924. The company is one of the leading manufacturers of products in the category of 'Hot Water' and 'Renewable Energy'. It is headquartered in Holzminden, Germany. Today, it has a strong presence in major markets across the world, including India.
It's founder Dr.Theodor Stiebel started realizing his vision of developing and manufacturing products with low energy consumption, greater safety and comfort. This very objective drives the company even today. The company pursues a clear strategy in the production and development of products – for environmentally friendly, efficient, and convenient building services. The company relies on over 3,900 employees around the world and their expertise at every stage of development – from the initial design, right through to the manufacture of the final product. The result is efficient and innovative solutions for hot water, heat, ventilation and cooling.
Stiebel Eltron India
In India, the company is present as a wholly-owned subsidiary of the parent German company. It is based in Pune, Maharashtra. And, the range of products in India are the same as sold by the company worldwide. As a result, one sees  Instantaneous Water Heaters, Small Water Heaters, Heat Pumps, Ventilation systems, Central Heating Systems, Room heating solutions, Energy Management, and more being available in India.
The company's products remain backed by a highly trained team of sales and service professionals. Also, the products are available at quality bathroom and sanitary retailers across India. In addition to this, Stiebel Eltron India remains actively involved with MEP Consultants and helps them design and select robust solutions for projects across India.
Major Product Categories:
Stiebel Eltron India Customer Care Number – +91 20 67 48 0928
Website:  https://www.stiebel-eltron.in/en/home.html
Video