In the building and energy industries, Stiebel Eltron focuses on technology and green products. Intelligent temperature controllers for central heating are provided by the company.
About the Product
Stiebel Eltron offers LA 60 – a demand-dependent ventilation unit that provides automatic ventilation in individual rooms, such as the kitchen or bathroom. It has an integral humidity sensor, which controls the ventilation unit subject to humidity levels.
[vvsmustread]
Product Description
For healthy living, ventilating homes and closed spaces has assumed great significance. So, this is also important due to the very nature of modern building designs and the increasing energy costs. One of the world's leading brands in designing and manufacturing ventilation and heating systems of different types (including water heaters) – Stiebel Eltron offers LA 60 – demand-dependent ventilation machine that provides automatic home ventilation in individual rooms, such as the kitchen or bathroom.
Moreover, Stiebel Eltron automatic Ventilation system has an integral humidity sensor, which controls the exhaust unit subject to humidity levels. Stale air- routed to the outside via an integral extract air fan. Fresh air, drawn in via supply air vents in the living space, and the entire dwelling is ventilated and dehumidified subject to demand. Also, the automatic exhaust system by Stiebel Eltron is ideal for closed rooms in buildings, such as kitchens and bathrooms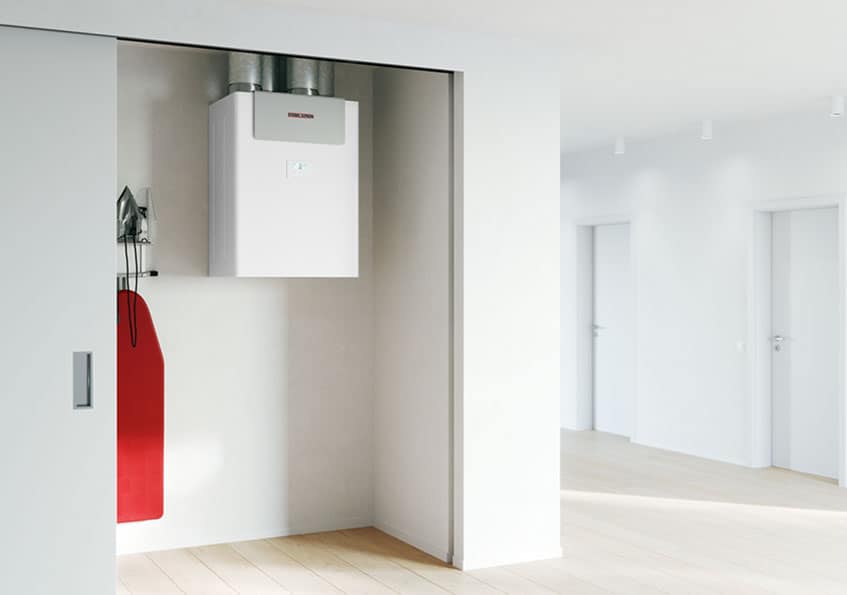 Features of Stiebel Eltron Ventilation system for closed rooms
Simple domestic ventilation via individual demand-dependent extract air appliances
Demand-dependent control according to humidity and temperature
Easy to install and operate
Automatic seasonal switching Filter monitoring
So, call us now to buy an automatic type ventilation machine for closed room design & home use!
Contact Details
M: +91-9967632127
Email: support@buildingandinteriors.com
Brand Info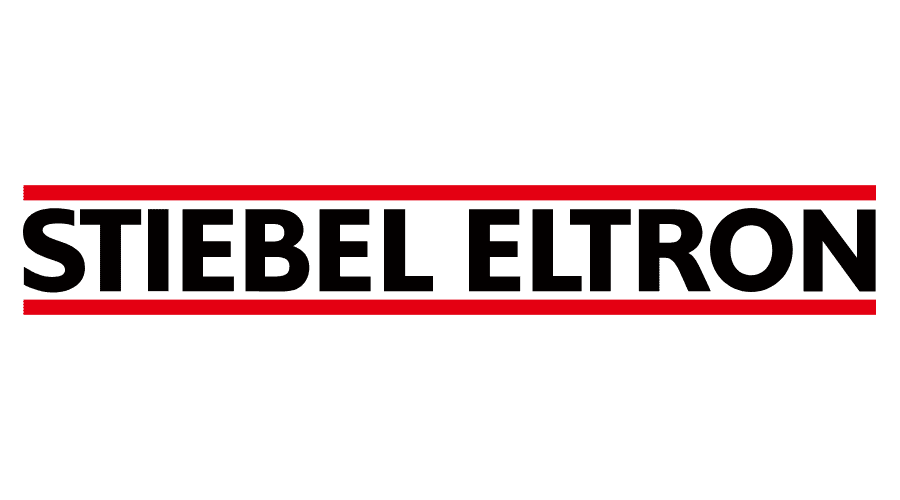 Stiebel Eltron
Stiebel Eltron – The German lineage
Stiebel Eltron was established in Germany in the year 1924. The company is one of the leading manufacturers of products in the category of 'Hot Water' and 'Renewable Energy'. It is headquartered in Holzminden, Germany. Today, it has a strong presence in major markets across the world, including India.
It's founder Dr.Theodor Stiebel started realizing his vision of developing and manufacturing products with low energy consumption, greater safety and comfort. This very objective drives the company even today. The company pursues a clear strategy in the production and development of products – for environmentally friendly, efficient, and convenient building services. The company relies on over 3,900 employees around the world and their expertise at every stage of development – from the initial design, right through to the manufacture of the final product. The result is efficient and innovative solutions for hot water, heat, ventilation and cooling.
Stiebel Eltron India
In India, the company is present as a wholly-owned subsidiary of the parent German company. It is based in Pune, Maharashtra. And, the range of products in India are the same as sold by the company worldwide. As a result, one sees  Instantaneous Water Heaters, Small Water Heaters, Heat Pumps, Ventilation systems, Central Heating Systems, Room heating solutions, Energy Management, and more being available in India.
The company's products remain backed by a highly trained team of sales and service professionals. Also, the products are available at quality bathroom and sanitary retailers across India. In addition to this, Stiebel Eltron India remains actively involved with MEP Consultants and helps them design and select robust solutions for projects across India.
Major Product Categories:
Stiebel Eltron India Customer Care Number – +91 20 67 48 0928
Website:  https://www.stiebel-eltron.in/en/home.html
Video