USG Boral Celebration Metal Ceilings Panels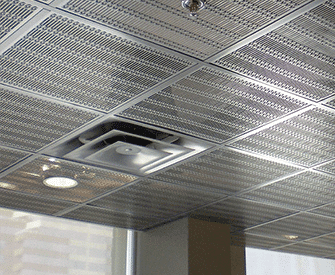 USG Boral manufactures extremely efficient and aesthetic ceiling solutions. It offers a wide range of products like ceiling panels, ceiling tiles, drywalls, plasterboards, and much more. USG Boral Celebration Metal Ceiling Panels are one of the most innovative ceiling products of the brand.
About the Product
USG Boral Celebration Metal Ceiling Panels are high-performing acoustical metal ceiling solutions. They are used in commercial establishments for a modernistic look and excellent functionality.
| | |
| --- | --- |
| View Datasheet: | |
Product Description
USG Boral Celebration Metal Ceiling Panels is an excellent commercial ceiling solution. The suspension ceiling is outdated and can be replaced with this product. The specifications of the product:
Replace an outdated ceiling suspension with this unique Celebration Metal Ceiling Panels.
Extremely durable false ceilings with corrosion-resistant properties.
Offer a monolithic look.
Ideal for hospitality and entertainment environments.
Suitable for all high-profile areas.
Extremely enhanced acoustical performance.
These metal ceilings can refine and refinish the outdated suspension ceilings.
The ceilings fit perfectly in the exterior soffits. Good for 15/16" metal suspension systems.
Renovation costs and debris were significantly reduced.
The metal clips use flame-resistant, self-extinguishing resin to get the highest UL flame rating.
They have passed wind load tests successfully.
False ceiling material: Aluminium
Recycled content in the false ceiling: more than 50%
Flat white
Metallic copper
Silver satin
Aged copper
Metallic oyster
Maple
Etched ice
Light bamboo
Dark bamboo
Polished chrome
Brushed aluminium
Polished brass
Satin chrome
USG Boral Celebration Metal Ceiling Panels Application Areas:
Lobbies
Retail stores
Healthcare buildings
Corporate buildings
Schools and colleges
Accent areas
All buildings that use 15/16" face T-Bar
Contact Details:
Customer Care Number: +91 12 4478 8888
Click here to know more about the Celebration Metal Ceiling Panels.
Brand Info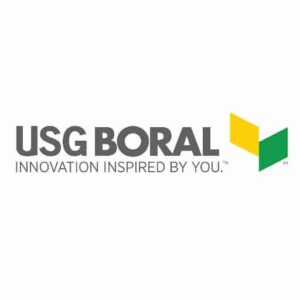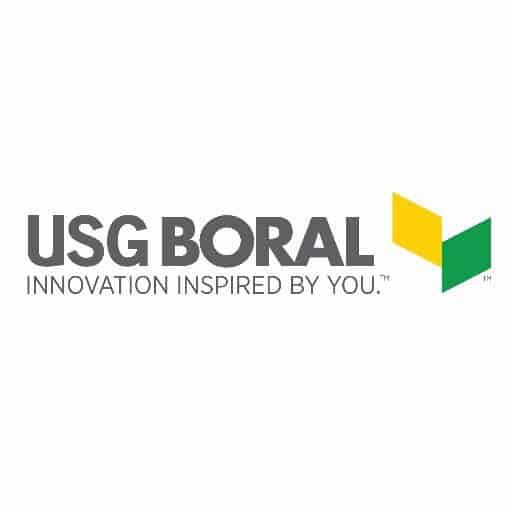 USG Boral