Villeroy & Boch, a distinguished premium brand known for its ceramic offerings, holds a significant stance among the foremost international labels. With a presence in 125 nations, it offers a diverse array of products, encompassing bathroom & wellness, tableware, and a comprehensive selection of harmonized furnishings. An exemplar collection from the brand is the Hommage collection.
About the Product
The Hommage collection from Villeroy & Boch aptly reflects its name, immersing us in past eras. With toilets, washbasins, furniture, baths, and mirrors, it pays homage to the early 20th-century aesthetic. This line infuses your bathroom with grandeur, seen in freestanding baths with elegant feet and pedestal-adorned washbasins, capturing the splendour of a past age.
Antao - The new bathroom design collection began with the goal of achieving a natural-looking ideal shape rather than one tha
Product Description
The Hommage collection artfully reimagines the classic elegance of the early 20th century, taking us on a captivating journey through time. This range presents meticulously crafted classic bathroom products that blend modern functionality with a homage to a past age. From washbasins with pedestals exuding classical refinement to freestanding baths adorned with stylish classic feet, each piece reflects Villeroy & Boch's commitment to timeless design. The premium bath collection includes bathroom ceramics, furniture, and mirrors.
The collection features intricate stepped ceramic reliefs, showcasing the brand's craftsmanship. Dark Stained Maple wood veneer and Carrara marble enhance the pieces, combining fascination with top-notch quality. Additionally, CeramicPlus surface technology adds allure, ensuring easy maintenance and lasting beauty. Hommage unites history with modernity, elevating your space's sophistication.
Highlights of Hommage premium bath collection by Villeroy & Boch
Washbasin
Features a remarkable design accompanied by sumptuous stepped detailing.

Ceramic pedestals as well as built-in washbasins represent the epitome of classic ceramic designs.

Offers the convenience of CeramicPlus, ensuring swift and hygienic cleaning.

Notably durable and effortlessly maintainable.

Choose the Push-to-Open valve for effortless water filling at a button's touch.
Complete the classic look with a matching pedestal for the wall washbasin.

Available in both White Alpin and elegant Pure Black.
Toilet and bidet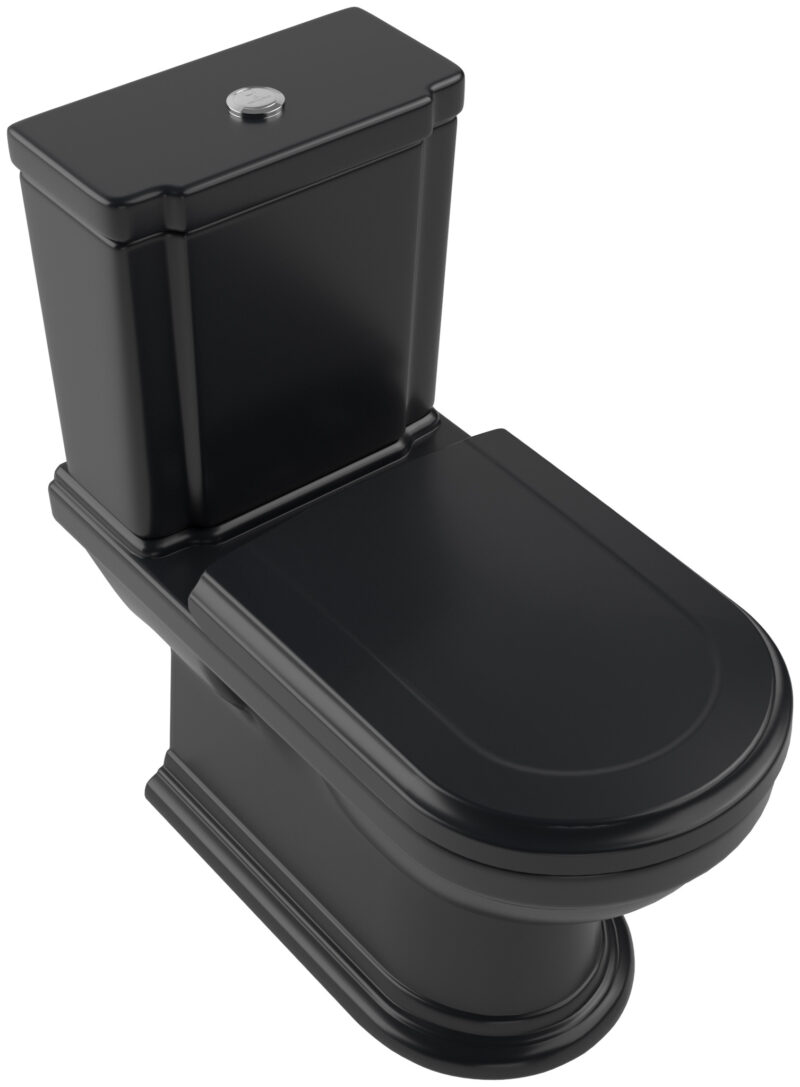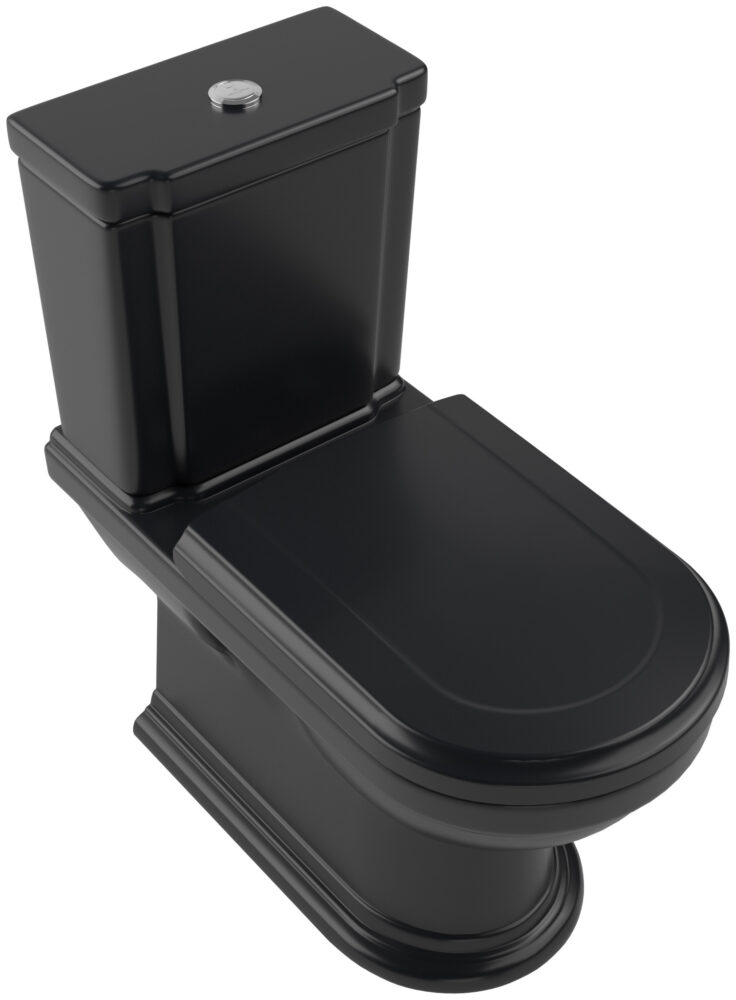 Suspended or close-coupled toilets feature captivating lines that draw attention.

Bidets, whether hanging or standing, share the same exclusive design.

CeramicPlus enhances hygiene as well as simplifies cleaning.

Concealed fasteners ensure a flawless design.

Sanitary ceramics boast exceptional durability and effortless cleaning in bathroom.
Freestanding bath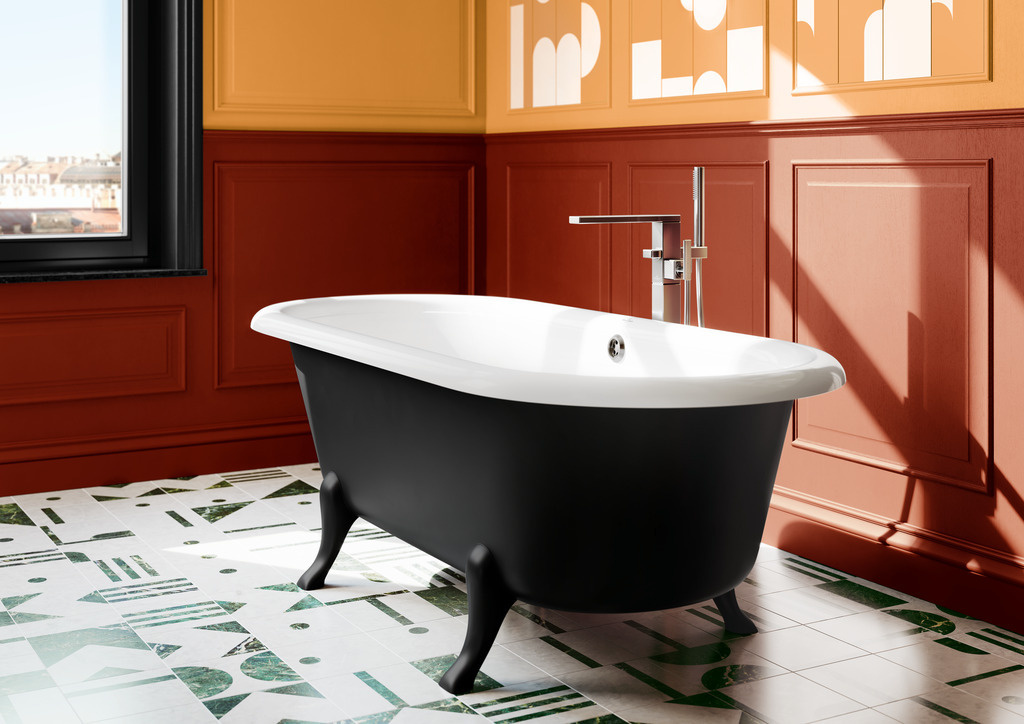 Features graceful feet in either Wood or White finish.

Crafted to enhance your luxury bathroom, making a true statement of style.

Choose between a freestanding or drop-in double bathtub, with a centrally positioned waste outlet on the floor.

Constructed from highly durable and scratch-resistant Quaryl®, ensuring remarkable impact resistance.

Extremely hygienic non-porous surface, which is also easy to clean.
Premium bathroom furniture and mirrors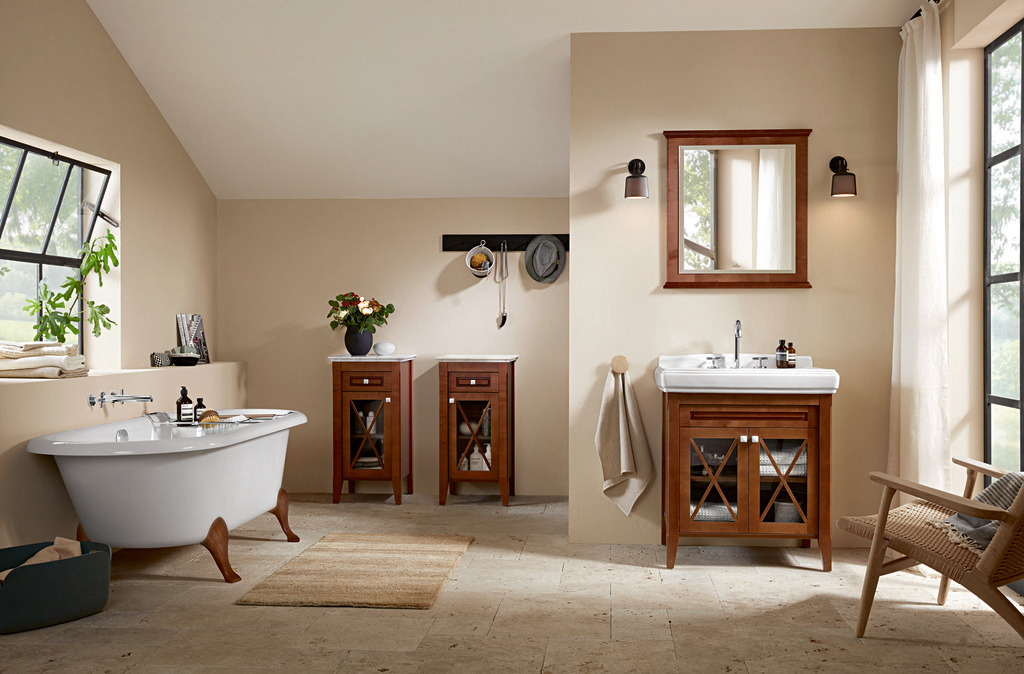 Enduring craftsmanship and premium materials like marble and genuine wood.

Washbasin-integrated vanity units offer convenient storage.

Silent door closure facilitated by SoftClosing and self-closing mechanism.

Drawers with full-opening capacity offer comprehensive visibility.

The mirror frames are crafted using premium solid wood, ensuring durability and elegance.

High-quality bathroom mirrors contribute to an exceptional bathroom design, enhancing the overall aesthetic.
Click here to view products from the entire premium bath collection – Hommage.
Contact Details
WhatsApp Number:

+91-9967632127 (Only message; no calls)

Email:

support@buildingandinteriors.com
Brand Info
Villeroy & Boch
Villeroy & Boch has been innovating and producing high-quality products since 1748, adding sophistication and flair to people's lives. The ceramics manufacturer has grown into a global lifestyle brand and is profoundly anchored in European culture.
It is a German manufacturer of ceramics with the company headquarters located in Mettlach, Saarland.
Moreover, with 13 production sites worldwide, the brand is now represented in over 125 countries with its Bathroom and Wellness and Dining & Lifestyle products.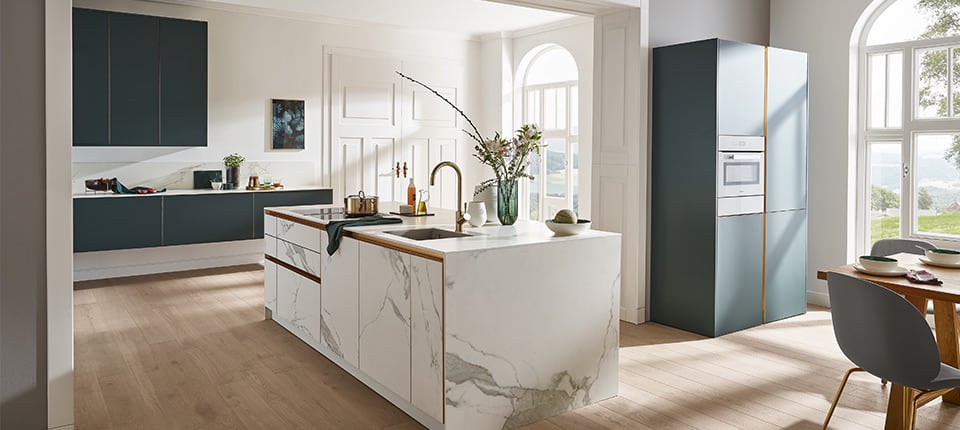 For both the consumer and contract markets, Villeroy & Boch delivers unique product and furnishing solutions. The House of Villeroy & Boch, a ceramics manufacturer, offers a stylish assortment of products centered on dining and tableware themes, as well as a large range of gift items to make every moment unique. Also, it offers high-quality goods in the Bathroom and Wellness category that are designed to transform the bathroom into a fashionable and functional haven of well-being.
In addition, the brand's product range includes the following:
A collection that offers everything from bathroom sinks through toilets and whirlpool systems, saunas, cabinets, and bathroom furniture to a large range of taps & fittings, and accessories. So, it includes:
Crockery: Fresh, modern shapes as well as rustic, country-style designs of tableware.
Cutlery: An extensive selection of high-quality plates, cups, egg cups, etc.
Glasses and goblets: A wide and premium range of wine glasses, bar glasses as well as tumblers.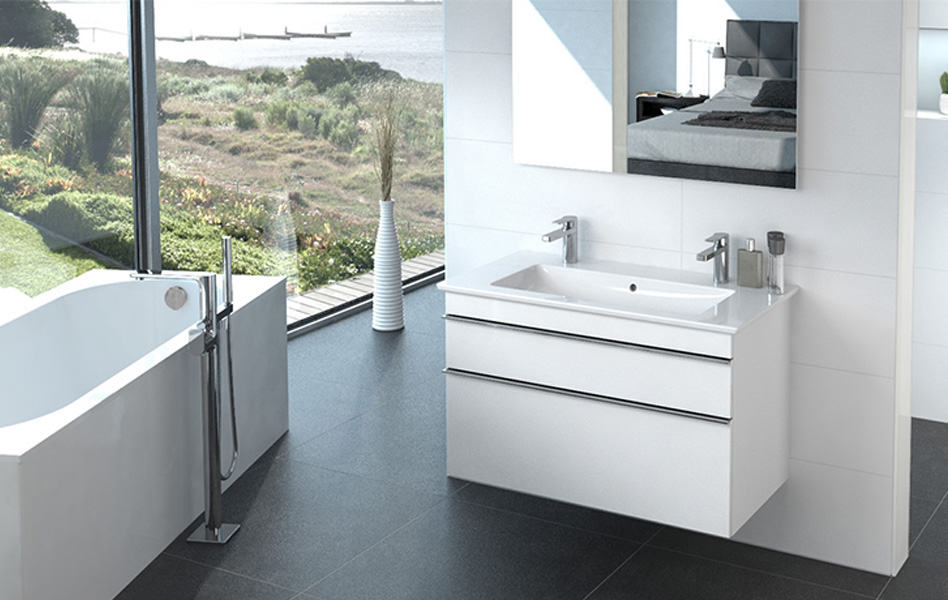 Ceramic sinks: A wide range of sink models including corner sinks, built-in basins, flush-fitting sinks, coloured sinks, butler sinks as well as under-mount models. Available in an extensive selection of bowl shapes and sizes.
Kitchen taps and fittings: Available in stainless steel as well as the latest ceramic colours with retractable hand spray and other special features.
Kitchen accessories: Premium as well as durable kitchen accessories like chopping board, pop-up wastes, strainer bowl, metal basket, waste bowl, soap dispenser, roll-up rack, and more.
Additionally, popular ranges from this brand include:
Subway 3.0 modern as well as innovative bathrooms
TwistFlush toilet flushing system
Collaro washbasins as well as sinks
Artis surface-mounted washbasins
Memento 2.0 premium bathroom collection
Venticello bathroom ceramics
Amazonia premium bone porcelain
Artesano Original
Aberdeen natural stone tiles
CÁDIZ vilbostone porcelain stoneware tiles
METALYN OPTIMA XXL ceramic tiles
OAK SIDE wall as well as floor concept
Siluet kitchen sinks
Cisterna undercounter sink range
Momentum corner module
COMO taps as well as fittings
Video