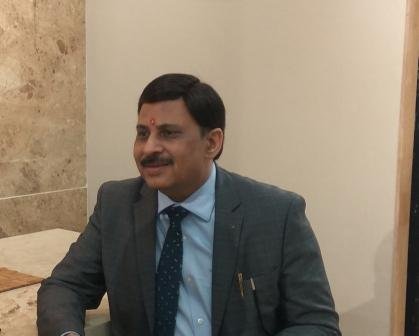 RAK Ceramics India operates in the bathrooms and floorings market. Ever since taking over the reins, Mr.Anil K.Beejawat, CEO, RAK Ceramics India Pvt.Ltd. has been a man on a mission. Armed with the intricate knowledge of the way the tiles and sanitaryware industry works, Mr.Beejawat along with his dedicated human resource capital, is busy weaving the RAKs India growth plans. Buildingandinteriors.com caught up with Mr.Beejawat at the company's showroom opening in Gurugram – Delhi NCR. An exclusive: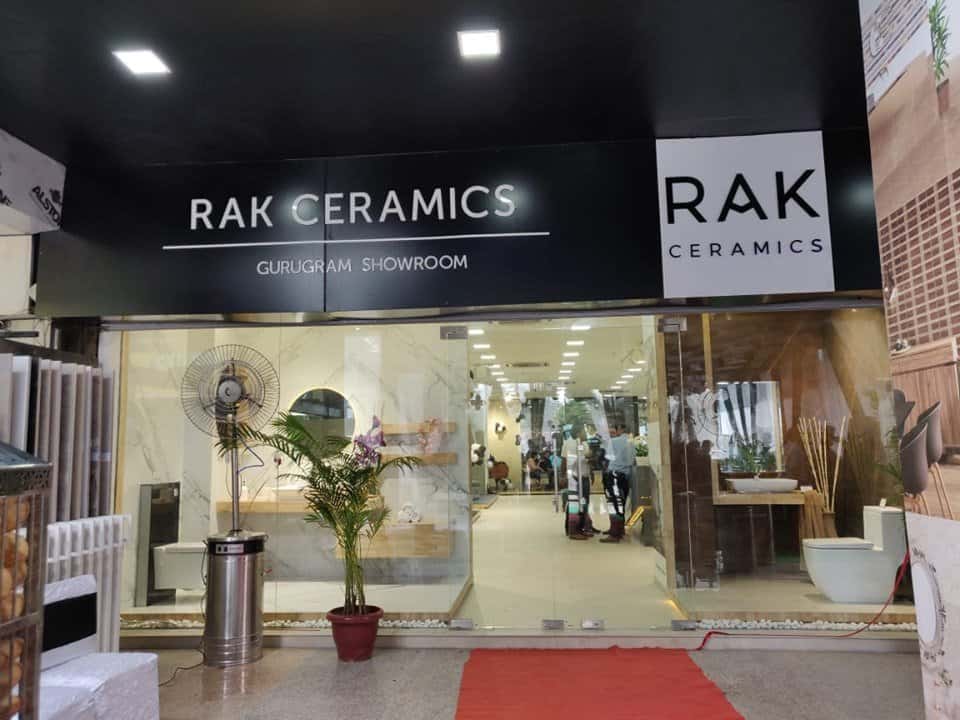 B&I: Can you tell us more about this new showroom that you opened in Gurugram?
AKB: This showroom is our 2nd showroom in Delhi NCR (the 1st being in Noida) on the company owned company operated format. It is in addition to RAK's 12 displays across India. We have also added a 30,000 sq.ft. depot with full logistical support to our presence in Delhi NCR.
B&I: What is the rationale of the depot when you have a well established network of resellers already in place?
AKB: At RAK, we strongly feel that there is a need for what we call as the 'last mile delivery'. In our industry, many a times, there's a mismatch between a customer's requirements and the availability of products simply because of the fact that the volumes involved are less than a 'truckload'. This depot will address 'smaller than truckload' quantities – something that we believe will bring us even more closer to our customers. This will also help our dealers who sometimes have to let go of small quantity orders due to the non-availablity in stock for such quantities.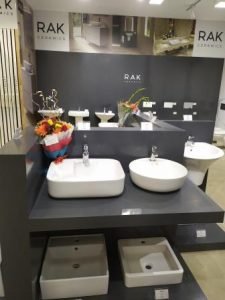 B&I: How do you see RAK India journey till now?
AKB: Ever since RAK entered the Indian market, the company has been at the forefront of innovation and raising the bar in India. We set up a 200 acre greenfield plant to produce 'new age tiles', with sizes like 1200 x 800 mm, which were unheard of in India. The local players were busy with their standard product lines. After the strong acceptability of our tiles in the Indian market, the local players followed RAKs footsteps, ultimately benefitting the Indian customers. Our drive to stay ahead of the market in product innovations has been a constant differentiator for us.
RAK India has a very modern vitrified tile manufacturing plant in Samalkot in Andhra Pradesh with a manufacturing capacity of 30,000 sq. mtrs. of vitrified tiles and 3000 sanitary ware pieces/day.  RAK Ceramics has acquired the image of being a trend setter globally. The company has more than 8000 designs and shades, making it among the largest range of products globally.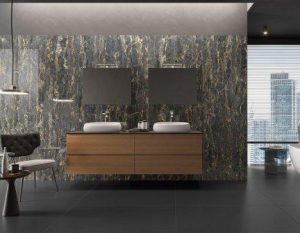 B&I: What are the strong markets for RAK India?
AKB: As you know, in our industry, especially in the tiles segment, freight is a big cost. So, traditionally, south and west have been major markets for us – with Samalkot in Andhra Pradesh and Morbi in Gujarat feeding the respective regions. Now, with our new greenfield plant in north India, which we will go with our full force shortly, our presence in north is going to get a major boost.
B&I: How much of RAKs international range is available in the Indian market?
AKB: We are living in a seamless world. Pretty much all the international range is available with RAK India, with our value proposition being 'International Quality With Indian prices'. We sell in more than 100 countries worldwide. Our manufacturing capabilities combined with our marketing and distribution prowess allows us to service the Indian customers with the latest offerings from RAKs global portfolio. Infact, as we move ahead, we would be looking at making India the export hub for many of our ranges.
B&I: Can you tell us more about RAK India's export focus?
AKB: As we increase our production capabilities and capacities in India, and with the India gaining more attention worldwide, we would naturally be looking at making India an export hub for RAKs global markets. South-East Asia is a very logical export market for us. We can move out in other markets for exports in concentric circles – targeting nearby international markets first and than moving on to broader geographies.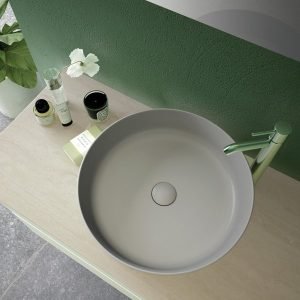 B&I: How do you see the Indian market shaping up over the next 2-3 years?
AKB: Well, if you look around, many companies have either disappeared or are on the verge of it. Today's (and future) business challenges are such that it will be difficult for inefficient players to continue in the market. With quality and systems being increasingly appreciated in the Indian market, coupled with the global connectivity that the market has, we will see further consolidation in the Indian market. At RAK, we strongly believe that customer is the king and we are determined to give him the best solutions, and in-line with what the global customers have access to. All this, need I say again, comes with our value proposition – International Quality With Indian Prices. RAK will continue to grow stronger in India and keep raising the bar.
[vvsmustread]