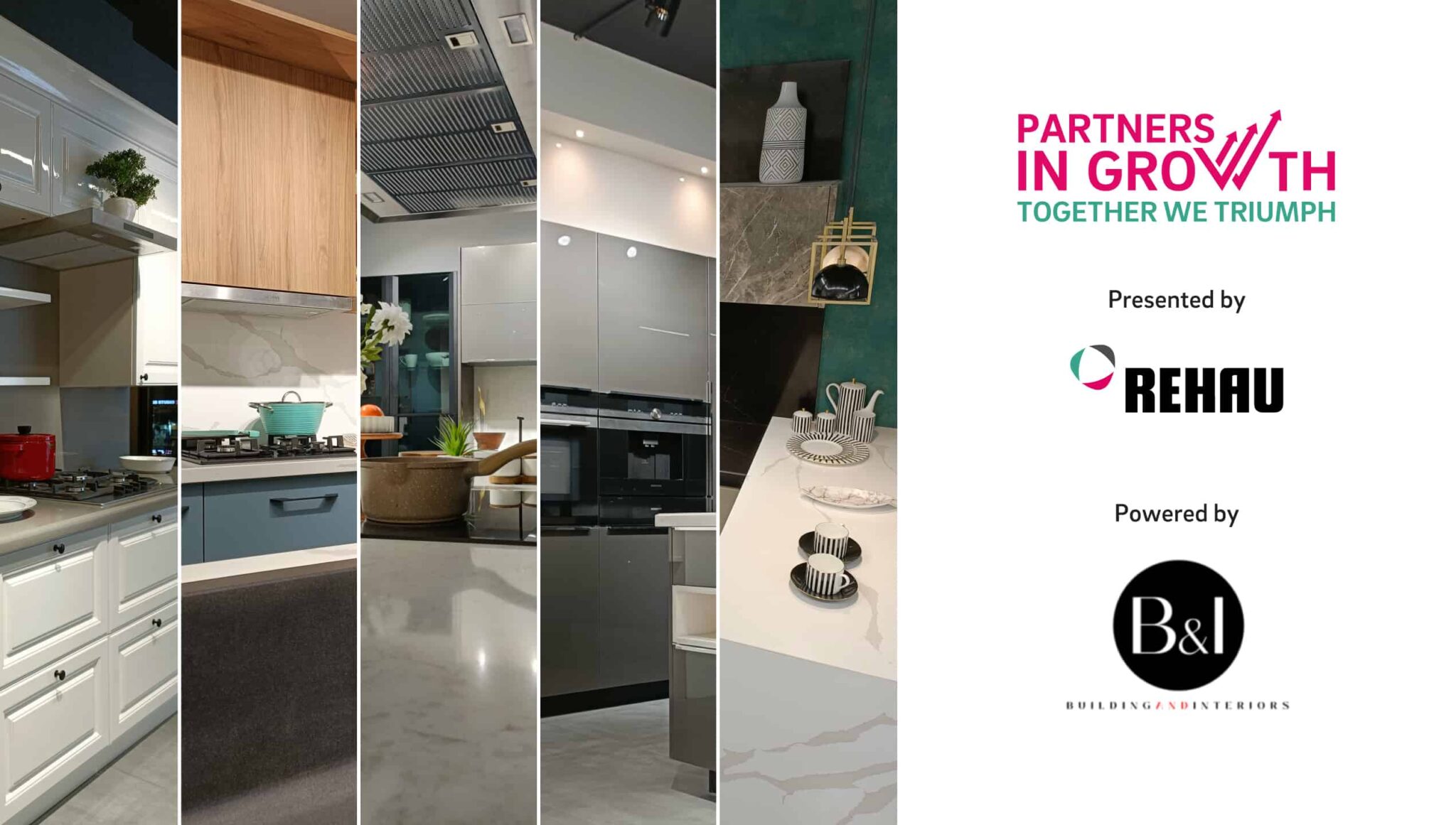 Exterior wall cladding is preferred for its visual appeal, artistic look, and valuable qualities. Generally, materials like wood, glass, and stone are used for wall cladding. However, the market has started experimenting with new surfaces and finishes. HPL is a premium wall cladding material that manages to strike a perfect balance between aesthetics and functionality. It is durable, heat resistant, has low heat conduction, requires minimal maintenance, and has versatile application. To better understand how this product and exterior wall cladding is faring in the Indian market, we got in touch with the leading exterior wall cladding dealer in Bengaluru, Mr. Partha Ranjan Roy, Director, EXIDEC India Private Limited, in this edition of Partners in Growth Presented by REHAU and Powered by BuildingandInteriors. He talks about his company's core philosophy, the market for exterior wall cladding, and how high-pressure laminates by REHAU are becoming more popular for this application.
Mr. Partha Ranjan Roy also discusses the strategic utilisation of robust and efficient products from reputable, high-end brands, such as REHAU, as a means of establishing client confidence in the organisation. This approach, combined with a steadfast commitment to delivering a positive customer experience, has proven to be instrumental in the organisation's achievements and has facilitated the acquisition of larger-scale undertakings.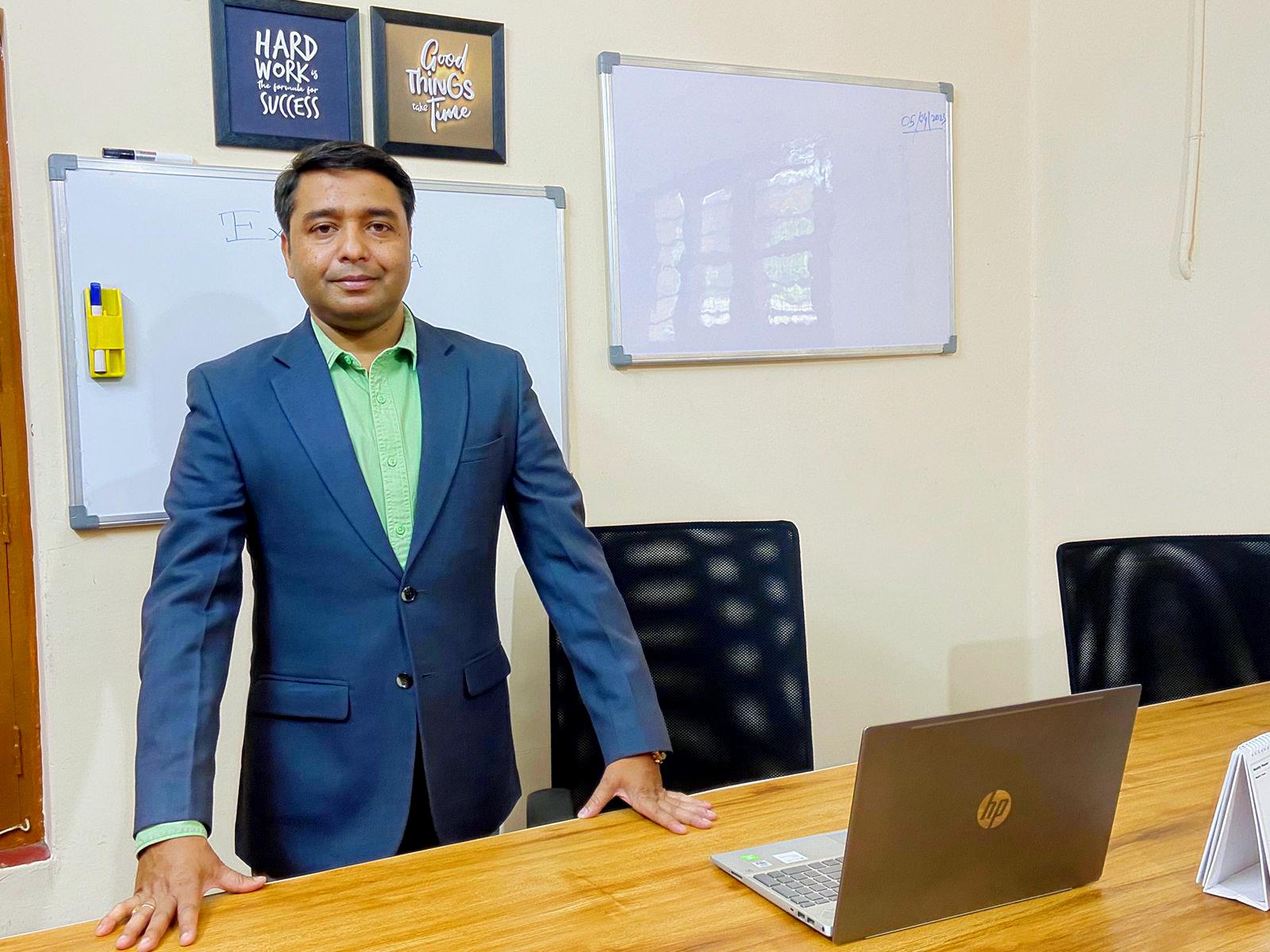 Our product portfolio
"At our company, sustainability is a top priority, and we strive to provide cutting-edge, technologically advanced solutions to our clients. As a product-based organisation, we believe in educating our customers about the latest market developments, while offering only the most innovative and efficient products", says Mr. Mayank Singh, Co-Founder of EXIDEC India Private Limited, Bengaluru.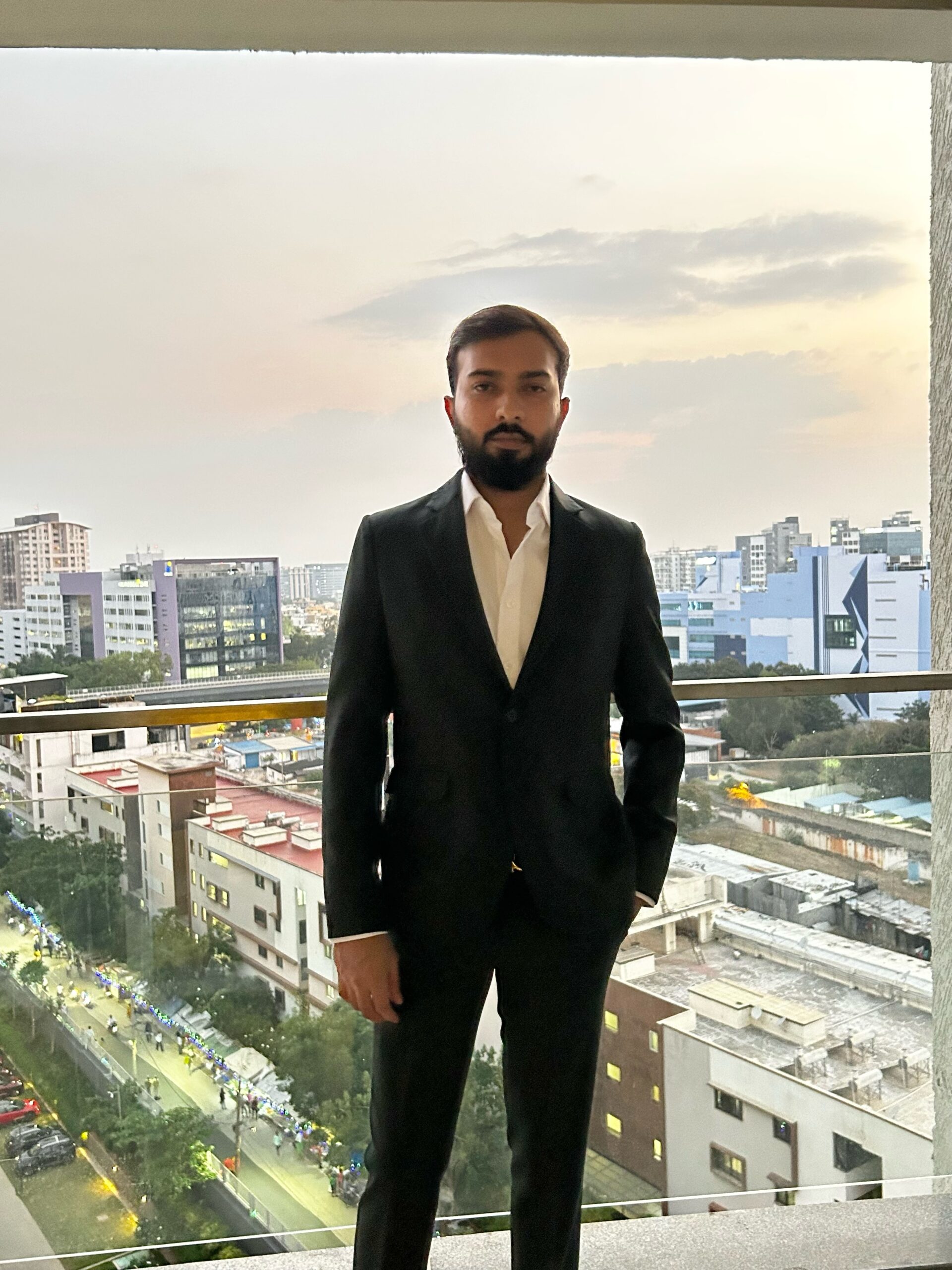 Our focus is on architectural solutions, with a particular emphasis on exterior cladding and facade materials. We cater to the premium section of the industry, serving the top 5% of residences and working closely with architects to ensure optimal results.
One of our flagship products is HPL, which boasts superior aesthetic and functional qualities. It is a sustainable, durable material that offers excellent thermal efficiency and noise reduction. We also rely on high-quality products from REHAU, including their exterior cladding materials, solid surface acrylics, SPC flooring, and more. Using top-of-the-line solutions such as REHAU RAUSHELL Bravura helps us build trust with our clients, which in turn has enabled us to secure larger and more complex projects.
As a company, we engage in both projects and retail sales. While project sales offer marginal returns, retail sales have lower turnaround times and help with cash flow. We have found that retail sales also provide greater creative freedom, as homeowners are more willing to try new and innovative exterior wall cladding options.
Typical challenges of exterior wall cladding and region-specific nuances
We face numerous challenges when dealing with exterior wall cladding. Every project is new to us and comes with its own set of challenges. In every undertaking, we have to figure out a way to manifest the client's vision into reality. We try to understand how our product will complement the other elements of the building and work accordingly.
As far as the product is concerned, we use products like REHAU RAUSHELL Bravura which people know is from a trusted, well-known brand that will stand the test of time. The product is also supremely versatile, which makes it easier for us to mould it according to the individual needs of our clients.
Equipped with quality products and our own experience, we are successfully able to tackle the personalised challenges of each undertaking. In fact, one of the biggest factors behind our success is not just selling products but also providing relevant solutions to our clients.
Overcoming the challenges with REHAU RAUSHELL Bravura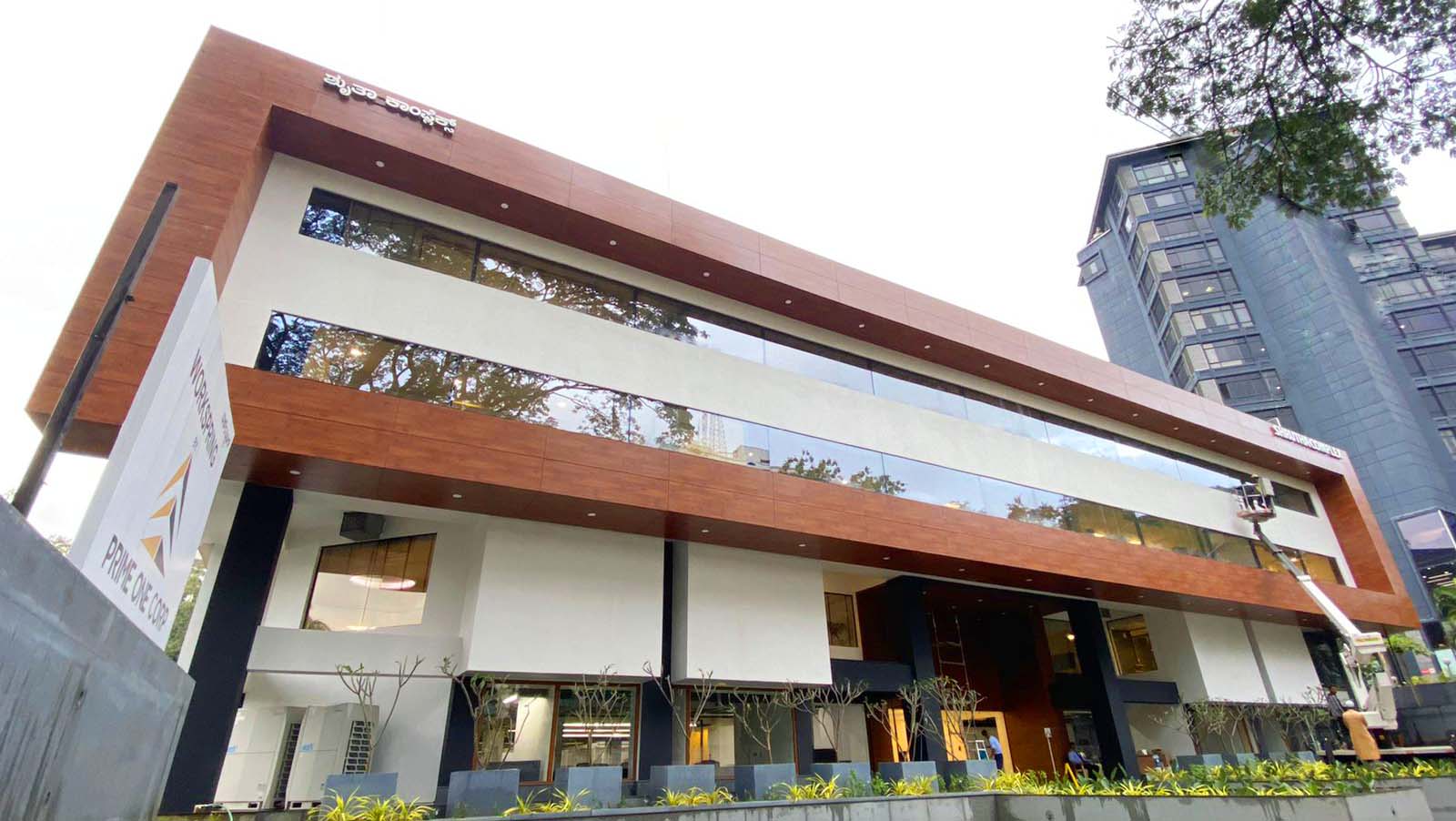 In Bengaluru, development is happening at every corner of the region, and people have started showing enhanced interest in exterior solutions. Therefore, there is huge potential for growth. While it is true that there are plenty of players in the market, we are able to stand out because we do not simply sell products; we also provide solutions. I think that this is a key factor behind our success.
In particular, the use of REHAU's RAUSHELL Bravura product line has been a game-changer for our organisation. This high-quality exterior cladding material not only delivers exceptional durability and weather resistance but also offers unparalleled design flexibility, allowing us to create stunning and unique building facades. By incorporating RAUSHELL Bravura into our projects, we have been able to secure better and more prestigious contracts, which has helped us to cement our reputation as a leading provider of premium exterior solutions in the industry.
Selection criteria for exterior wall cladding
Initially, any architect or decision-maker wants to explore all the choices based on the theme of their project and design. After that, they factor in its aesthetic value, looking at whether it enhances or accentuates the attractiveness of the space. Then, the architect is going to look at its functional value and factor in the design flexibility that the product allows. Thereafter, they look for people with the right technical skills to apply this product to their design. After considering all these factors, they look at the price point and assess whether the product is worth investing in.
High-pressure laminates by REHAU
HPL by REHAU gives us a high degree of design freedom because of the diverse colour palette and design range of the brand. The double-sided finish gives it more versatility and provides us with higher flexibility. Furthermore, it is sustainable and offers a warranty for 10 years.
The brand has been serving the Indian market for more than 25 years. They have, therefore, established a strong market presence in the industry. In my experience, the brand is responsive to techno-commercial inputs and our feedback. They value suggestions and constantly work to improve their product quality and relevance to the Indian market.
The cladding systems are also sustainable, helping buildings achieve a high level of energy efficiency and reducing their environmental impact. Their cladding systems are designed to be easy to install, lightweight, and durable, making them a popular choice for both residential and commercial buildings. Additionally, REHAU's exterior wall cladding offers high-performance and innovative building solutions that cater to various design requirements and applications.
Compared to its competitors, REHAU has taken some remarkable initiatives to provide solutions that match the international quality and also remain applicable to Indian needs.
The evolution of colours in exterior wall cladding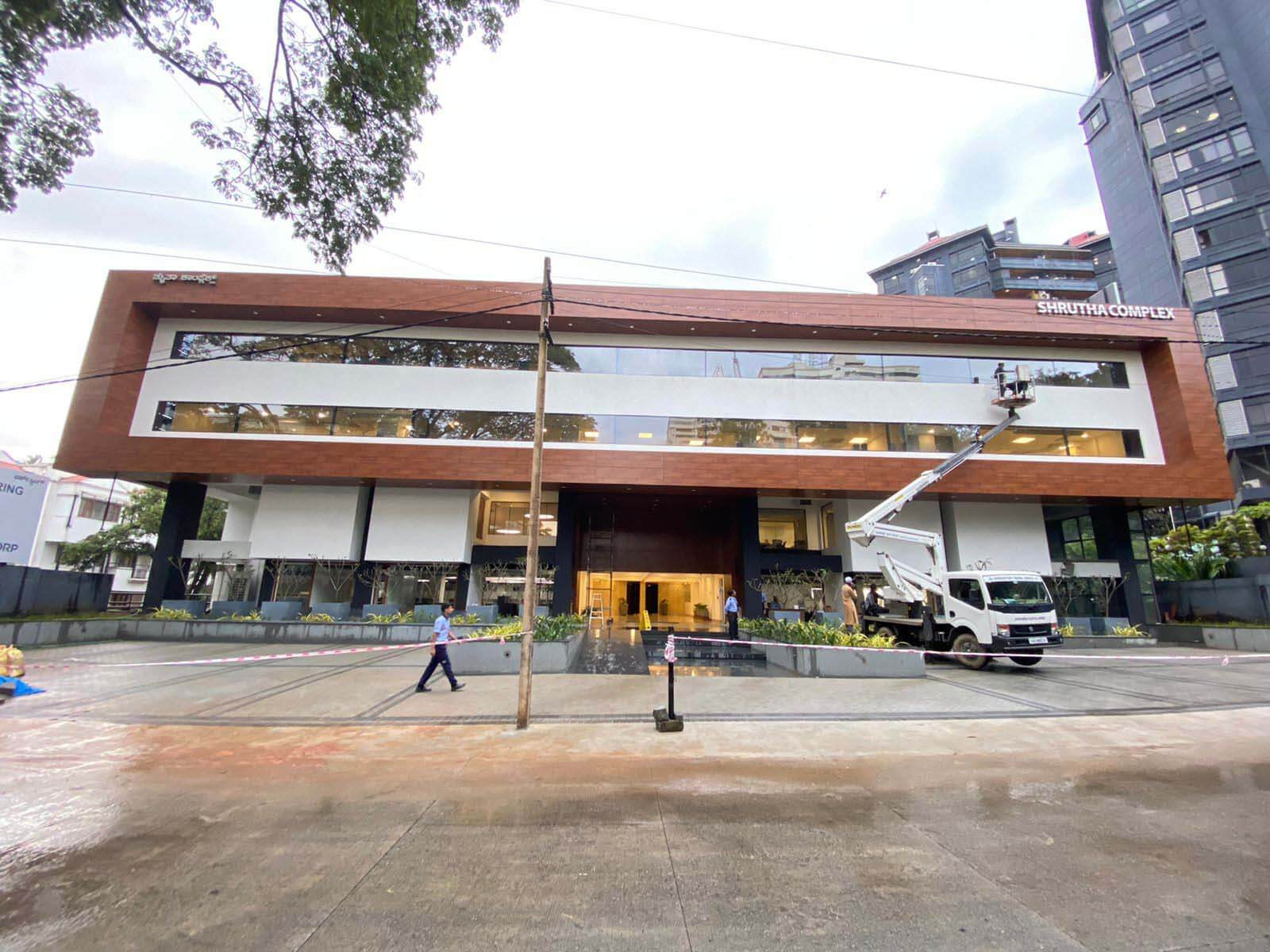 In the last few months, I have seen that the demand for colours like light grey, stone-grey, beige, and off-white has been on the rise. However, there is a disparity between the corporate and the retail sector in terms of colour preference. Generally speaking, 40% of corporate demand is of solid, plain colours; the rest, 60%, is a creative mix of wood, stone, rugged finishes, and more. In the retail segment, wooden decor contributes to 50% of the demand, followed by 20% for stone and creative finishes. The remaining 30% of the demand is for solid colours.
Exterior wall cladding and future application areas
Currently, exterior wall cladding is being used by the premium segment. I would say that it is gradually going to become a more mainstream product that is used across market segments. Nowadays, people have started looking for holistic solutions that are not just aesthetic but also practical and useful.
Brands like REHAU offer a variety of colours, finishes, and textures. This provides architects and designers with numerous design options to choose from.
For enquires, get in touch with the REHAU team at:
Phone: 9967632127
E-mail: customercare_india@rehau.com