Building materials retailing has greatly evolved in the past few years. The time when retailers only lived behind the counter is long gone. The retailer today has changed. They use technology to learn about the latest materials, come up with effective solutions, and keep a web presence for their company. Also, they find creative ways to connect with architects, interior designers, and contractors in their area and have original growth tactics. Mr. Kushal Khabiya from Bathcaff in Chennai is one of the top dealers of tile, sanitaryware, and SCHELL plumbing fittings that delivers all these modern retailing tacts.
For our series Retailer Talk with BuildingandInteriors, where leading sanitaryware and plumbing dealers in India share their experiences, we invited Mr. Kushal Khabiya from Chennai for the same.
So, read our conversation with Mr. Kushal Khabiya from Bathcaff, Chennai to learn about the regional disparities in the market and the importance of brands offering sustainable water-saving products for the plumbing segment.
Mr. Kushal Khabiya from Bathcaff, Chennai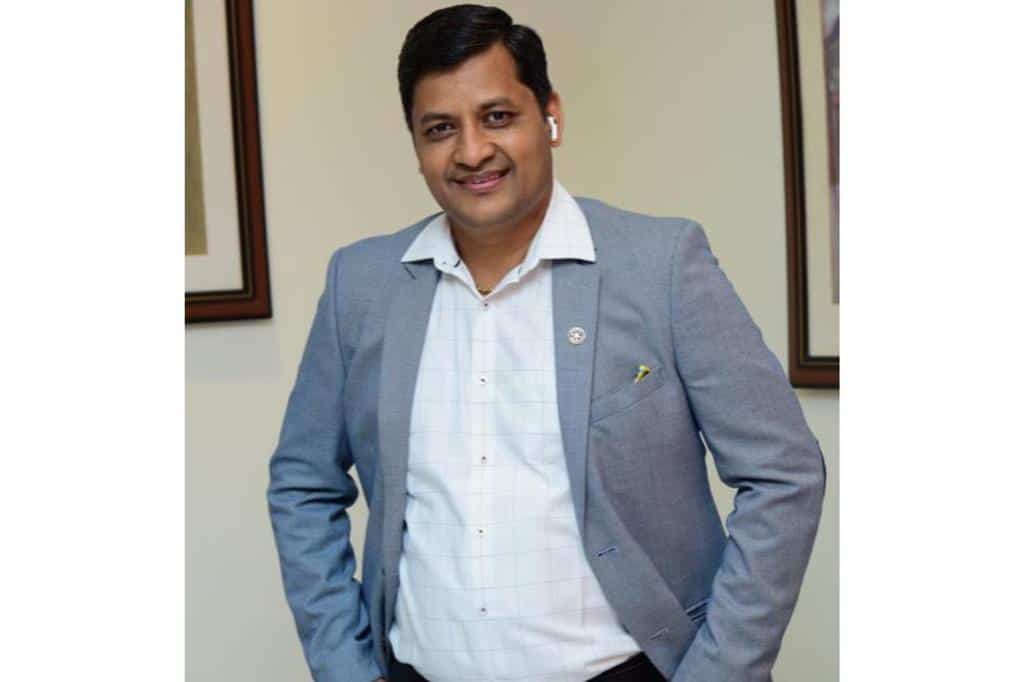 Establishment of Bathcaff
Around the year 2005, we were building our house, for which we went to one of the shops to buy a bathtub and other bathroom fittings. There, I noticed a lack of customer facilitation. Nobody asked us what we wanted or explained the specifications of the products. This left us thinking about a project to provide building materials like sanitaryware, tiles, and plumbing fittings with a comprehensive experience focused on the customer's demand.
So, in 2006 we purchased a marketplace of 500 square feet in Chennai. Then, we started our business with imported tiles and sanitaryware. When we started, we were new to this segment and had no proper training or history in the sanitaryware business. Our trust in the process and priority to customer service enriched us with experience and market success. In 16 years, we have gone from 500 square feet to 25,000 square feet of retail space in Chennai.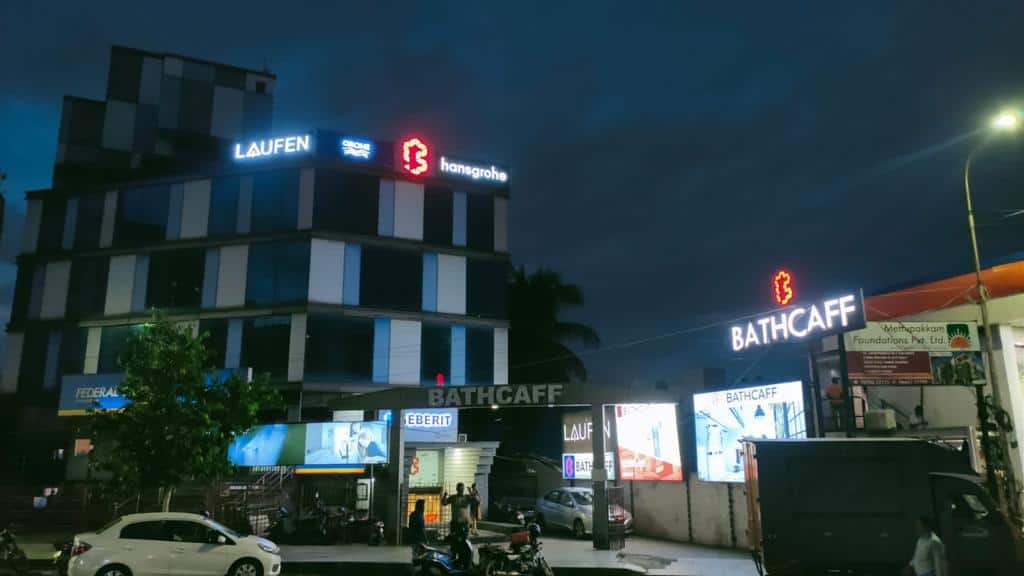 Retail product categories and portfolio
Bathcaff is a multi-brand outlet. Currently, we are dealing with almost all the top international brands for sanitaryware, plumbing fittings, and tiles. We deal in brands like Hansgrohe, Ceramica Catlano, Fantini, Kohler, SCHELL, etc. For tiles, we import them from European countries. We have one of the best display and product range for tiles in entire South India. Initially, the Bathcaff market was limited to Chennai, but after GST, now we are retailing pan India. However, our significant revenue is still generated from Tamil Nadu.
Dealership with SCHELL
We have been in association with SCHELL for more than 12 years now. The experience with the brand has been smooth and hassle-free. It's easy to market SCHELL products because it's a well-known brand in the bathroom fittings segment. People are already aware of the expertise that German engineering provides, and SCHELL is a product of such pioneering technology. Back in the day, plumbing materials and fitting used to be bulky and unattractive, but now with brands like SCHELL, we have the correct fittings that look good in modern and premium bathrooms. SCHELL angle vales, sensor faucets, flush systems, and wall mounting modules– all of them are sleek in design and big on function. Thus, customers too are easily attracted to these products due to their cost-effective features and classy look. 
Apart from their product range, as dealers of sanitaryware and SCHELL plumbing fittings in Chennai, we are really impressed by their quality support and prompt service. I believe the reason for the widespread likeability of this brand is its focus on key areas. While other brands may have an expansive product portfolio, SCHELL provides specific products that are effective and efficient.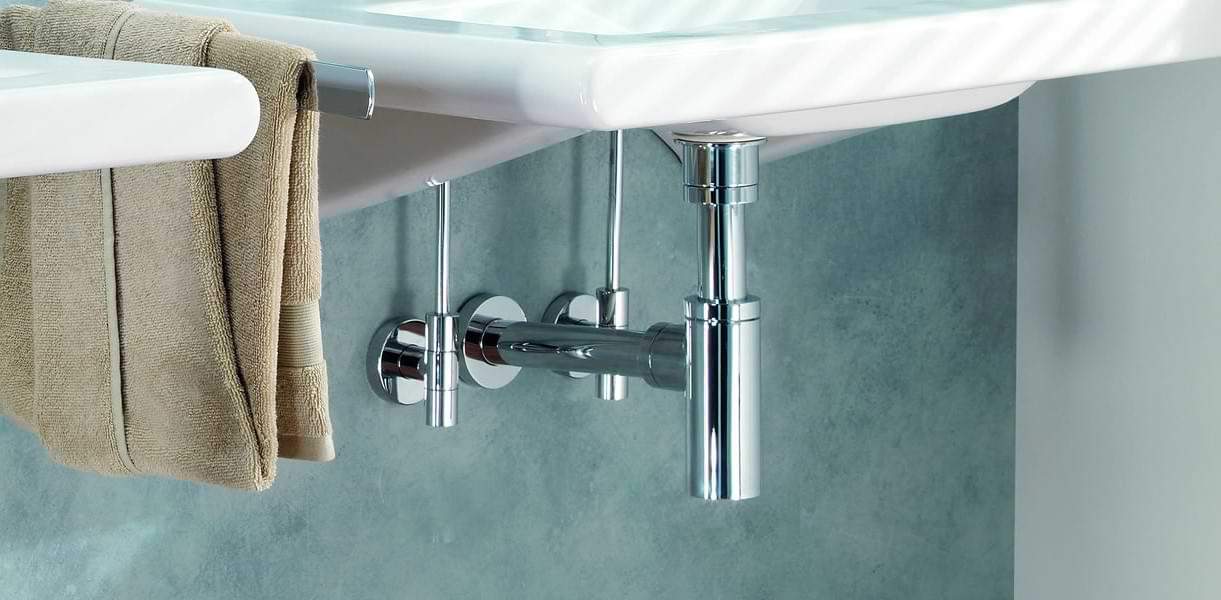 Project sales and network for dealers in the bathroom fittings & sanitaryware segment
Bathcaff is in contact with most of the top builders and hotels in Tamil Nadu. So, we get opportunities to work with them on several projects. Thankfully, we have never faced any bump with the after-sale service. We only deal with premium brands like SCHELL that require very little maintenance and have teams of well-trained technicians. Thus, after-sales issues are rare and easy to solve.
We have a well-established network with architects and builders due to our long presence in the market. Bathcaff is a known brand in the building fraternity. It's easy for us to facilitate big projects for builders, architects, and designers as we have all top international brands with us. 
Additionally, we never miss any industry-related exhibitions, seminars, meets, or product launches. Social presence is important to maintain relations and seek new associations. So, socializing at such events is a way to form new partnerships with ease. Not to mention, attending such events is also a way of keeping yourself updated with the latest trend and news about the building industry. 
The regional disparity for bathroom fittings & sanitaryware retailing
In Chennai, there is sound awareness about sustainability and water-saving techniques. Everyone is aware of the dire situation of groundwater in and around Chennai. Thus, techniques like rainwater harvesting and the use of plumbing fittings that optimize water use become a priority for us. Not just professionals in the building industry but the customers too are now keen on investing in technologies that are sustainable and hygienic. Still, there is a long way to go. But it's safe to say that due to social media and easy internet access, people are educating themselves with greener alternatives to life and building. We at Bathcaff, too, believe in sustainability. Thus, partnering with brands that are eco-friendly and help reduce water consumption is our priority. 
Also, hard water cities like Chennai require unique plumbing materials that do not corrode to salt deposits. Here, SCHELL becomes an obvious choice for both retailers and customers. The use of brass in all products makes them superior to local fittings in chrome. SCHELL has been studying the Indian plumbing and sanitaryware issues closely. Thus, they have specific products that counter issues like hard water and shortage of water. Even though it is a premium German brand, it has made its space and loyal customer base in India. 
Another regional disparity is that in the South people are more brand conscious. In the North, for the bathroom segment, customers still are open to local brands. However, in cities like Chennai, that's not the case. Here, customers research a lot. Before choosing a particular product, they educate themselves about the pros and cons of a product. However, now in the age of the internet, everyone has all the information they need on tip of their fingers. But markets like Chennai experience customers that are very aware and brand conscious. 
Popular trends for bath fittings & sanitaryware retailing in the post-pandemic era
For plumbing and bathroom fittings, hygiene is the top requirement. Since the pandemic, everyone is now really focused on the hygiene factor. People are now ready to spend more on their bathrooms. Now bathrooms are recreational hubs, housed with luxury accessories and sanitaryware. People are investing more in their home interiors. This is also because everyone is sceptical of a situation like a pandemic where homes are our only refuge. So, people don't mind spending more on premium fittings. For this requirement of bathroom hygiene, not just for residential but also in commercial setups, brands like SCHELL make good business. Their range of sensors and touch-less faucets, flush valves, and urinals make it easy to maintain hygiene and reduce water wastage. Thus, according to me luxury bathroom accessories and sensor fittings are the biggest trends right now and these will continue to dominate the market in the coming years. 
To get in touch with Mr. Kushal Khabiya, contact on the following details:
Email: bathcaff@gmail.com
Phone: +91 99402 55855