SCHELL Flush valve- Silent Eco | Toilet flush
SCHELL supplies more than 2000 competent answers to the increased demands of our customers globally with regard to hygiene, saving water, reliability, and robustness. To ensure that there is quality inside SCHELL is on the outside. One of their quality products is SCHELL WC flush valve.
About the Product
SCHELLOMAT WC flush valve SHELLOMAT Silent Eco is LEED-certified with a built-in shut-off valve unit with an anti-vacuum device, dual flush system, and automatic jet cleaning needle.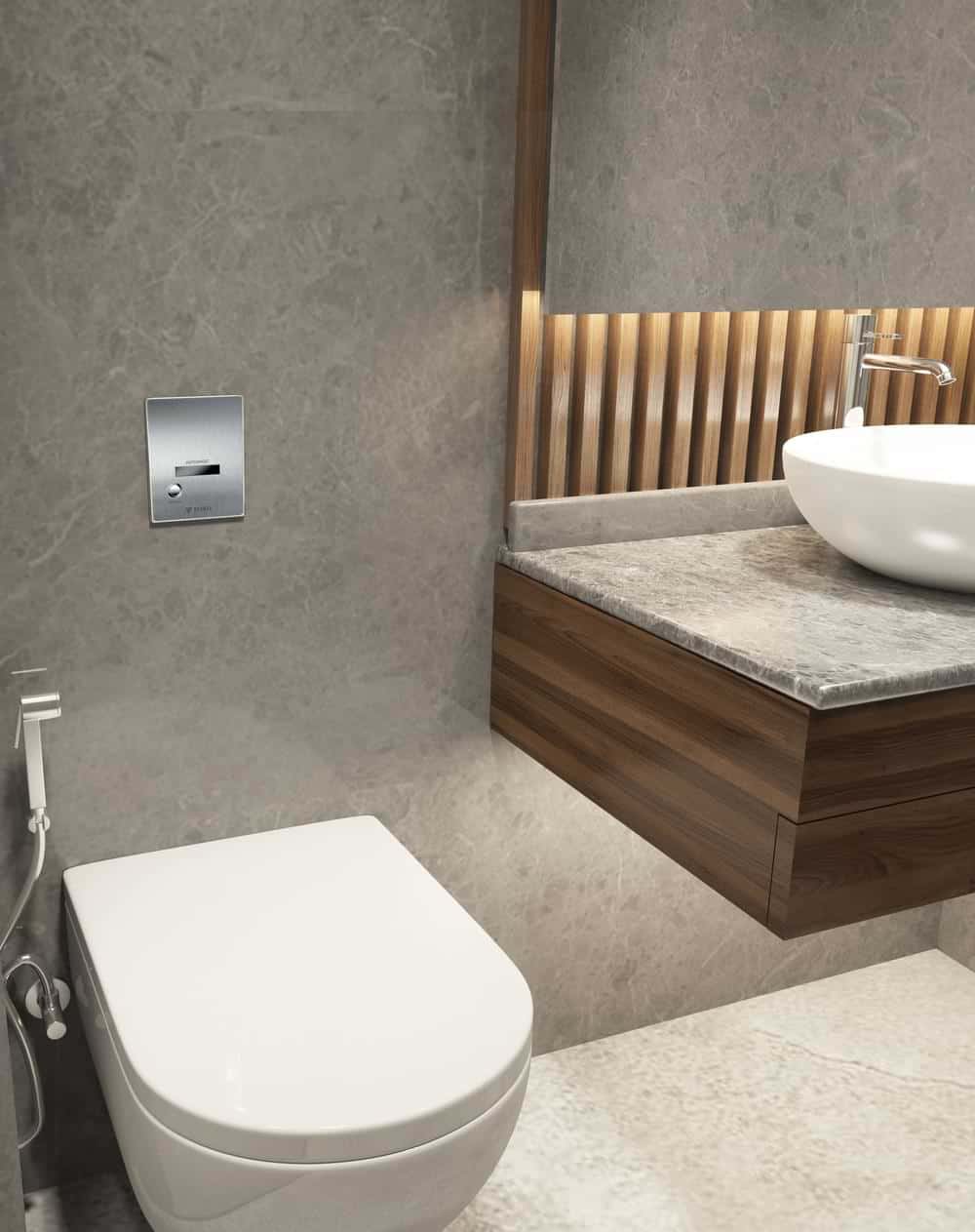 In high-traffic areas or where space is at a premium, we recommend the use of our concealed WC toilet flush valves. Also, they combine the flush-on-demand concealed COMPACT II fitting with an operating panel that is not only attractive but also hard-wearing and easy to clean. Moreover, WC flush valves by SCHELL feature the self-closing SC cartridge. Characteristics: reliable operation thanks to corrosion-resistant top-quality plastic. So, to prev
Product Description
Good arguments for the installation of SCHELLOMAT wall-mounted WC flush valves are the easy mounting, high functionality, the extreme robustness – and, foremost: the low installation and operating costs. Thus, e.g. no expensive concealed modules required. And, with the dual flush, the water consumption is also sustainably reduced. WCs with wall-mounted flush valves can still be found in many public, semi-public or commercial sanitary rooms. When the task in hand is to make these rooms state-of-the art, all roads lead to SCHELLOMAT. So, with this product line, SCHELL is offering a broad-ranging selection of toilet-fittings solutions to suit your requirements, a flush valve in a budget price range. So, beautiful in design, economic in water consumption terms, robust in everyday use, and reliable in operation. And that for many years. Also, most toilets use a push-button or lever for activation of the flush valve.
SCHELL WC flush valve from the SCHELLOMAT Silent eco range, the best-suited durable option for the domestic or commercial bathrooms. Moreover, the Silent eco valve comes with a dual flush system that is water-saving and economical.
Advantages of SCHELL Silent Eco Flush valve
No storage of STP water in the tank, No stagnation.
No concealed parts – Exposed installation.
Exposed can be installed above 100 mm thick x 800 mm height ledge wall.
Also, no worries about theft.
No need to provide a stop valve.
Additionally, LEED-certified Dual Flush Valve with a built-in shut-off valve.
No ledge wall is required.
Also, no worries of liquid cement or dust getting inside.
One inlet, one outlet, and min pressure of 1.2 bar are required.
Product required after tiling is done.
Moreover, no alignment issues with push plates.
Features of SCHELL Silent Eco Flush valve
Robust all-metal flush valve with brass push-button for 2 flushes (main-and economy flush).
Also, high-reliability thanks to the plastic cartridges and automatic jet cleaning needle.
SCHELL Flush valve with the anti-vacuum device according to EN 12541
Technical specifications
High flush performance with flow rate regulator
Flush rate: 1,0 – 1,3 l/s
Flow pressure: 1,2 – 5,0 bar
Schell Main flush volume adjustable: 4,5 – 9,0 l
Economy button: 3,0 l
Flush pipe connection: Ø 28 x 26 mm
Material: all parts in contact with water out of brass conform to German drinking water regulation, functioning parts cartridge plastic
Test Mark: PA-IX 9902/I, DIN-DVGW certified, Belgaqua
Surface: chrome
Weight: 1.31 kg/pc.
Packaging unit: 1
Dimension: DN 20 G 3/4 ext. thread
So, call us now to buy a premium bathroom flush valve & other toilet-fittings from SCHELL at the lowest price!
Contact Details
M: +91-9967632127
Email: support@buildingandinteriors.com
Brand Info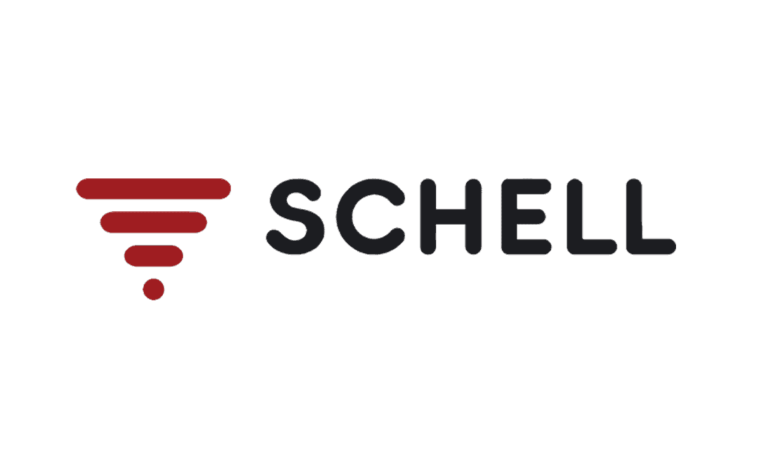 SCHELL
For more than 80 years, the SCHELL bathroom fittings brand has been the first option in the industry. Whether it's for hand washbasins, showers, WCs, or urinals, we've got you covered. Whether or not angle valves are regulated. SCHELL fittings belong in all situations where sturdy, hygienic, and resource-efficient solutions remain required, whether it's for connecting heating, gas, or home equipment like a washing machine. Particularly in sanitary rooms that remain used by a large number of people, such as public, semi-public, and commercial sanitary rooms.
SCHELL, one of the initial points of contact for high-quality fittings for building technology, is also based here. The uncompromising quality, innovative goods, and, in particular, the strive for excellent and sustainable solutions is what our Olpe family firm is known for among fitters, dealers, planners, architects, and builders.
When you choose SCHELL, you are choosing high-quality "Made in Germany" items. And they all come from the same place. Starting with an idea and ending with a finished result. Technically inventive, creatively demanding, and produced by 450 highly motivated employees in two state-of-the-art facilities in Olpe.
Schell Products
Are you looking for a sanitary drinking water system? We have the system you need, whether you have one or 300 fittings.
Washbasin
SCHELL's wide product range leaves no wishes, regardless of which criteria remain imposed on washbasin fittings or wall-mounted draw-off fittings in public sanitary rooms.
Showers remain frequently used in public, semi-public, and commercial sanitary facilities. Also, it doesn't matter if you're in a new or renovated building.
Water closet
WC flushing systems are becoming more common in public, semi-public, and business restrooms.
Both concealed and exposed mounting options are available. Whether it's contactless or manually operated.
As a complete system provider, we naturally supply mounting technology for all applications.
Appliance connection connections from SCHELL remain no longer required for safe water handling in the bathroom, kitchen, cellar, garage, or garden.
The brand Schell invented the angle valve. Also, fitters have relied on the expertise of Europe's market leader in angle valve technology for many decades.
SCHELL brand offers a wide range of heating bathroom fittings, including appliance isolating valves, filling and drain connections, and radiator fittings.