There is no denying that wash basins are quite vital because they serve various purposes. That is why having one in your home is essential. Bathrooms are becoming increasingly spacious in today's world, thus the majority of them are built inside. You can buy wash basins in various designs for bathrooms online with us at reasonable price rates from premium sanitaryware brands.
A single wash basin may be used for a variety of reasons, which is why it is a must-have in every home. So, pick the greatest design and have it implemented as soon as possible. Its placement inside the bathroom is intended to capture attention as soon as you enter, giving it an artistically prominent position.
Given its importance, both functional and aesthetic, you should carefully select the one that appeals to you the most, as it may be a true piece of furniture that defines the entire room, becoming the indisputable protagonist. The wash basin is an essential piece of bathroom furniture, but you can make it your own by selecting one that symbolizes you and turns your bathroom into a work of art.
You can easily match them to your wall colour or mix and match them. As a result, how you choose to incorporate the basin mixer is entirely up to you.
Types of wash basins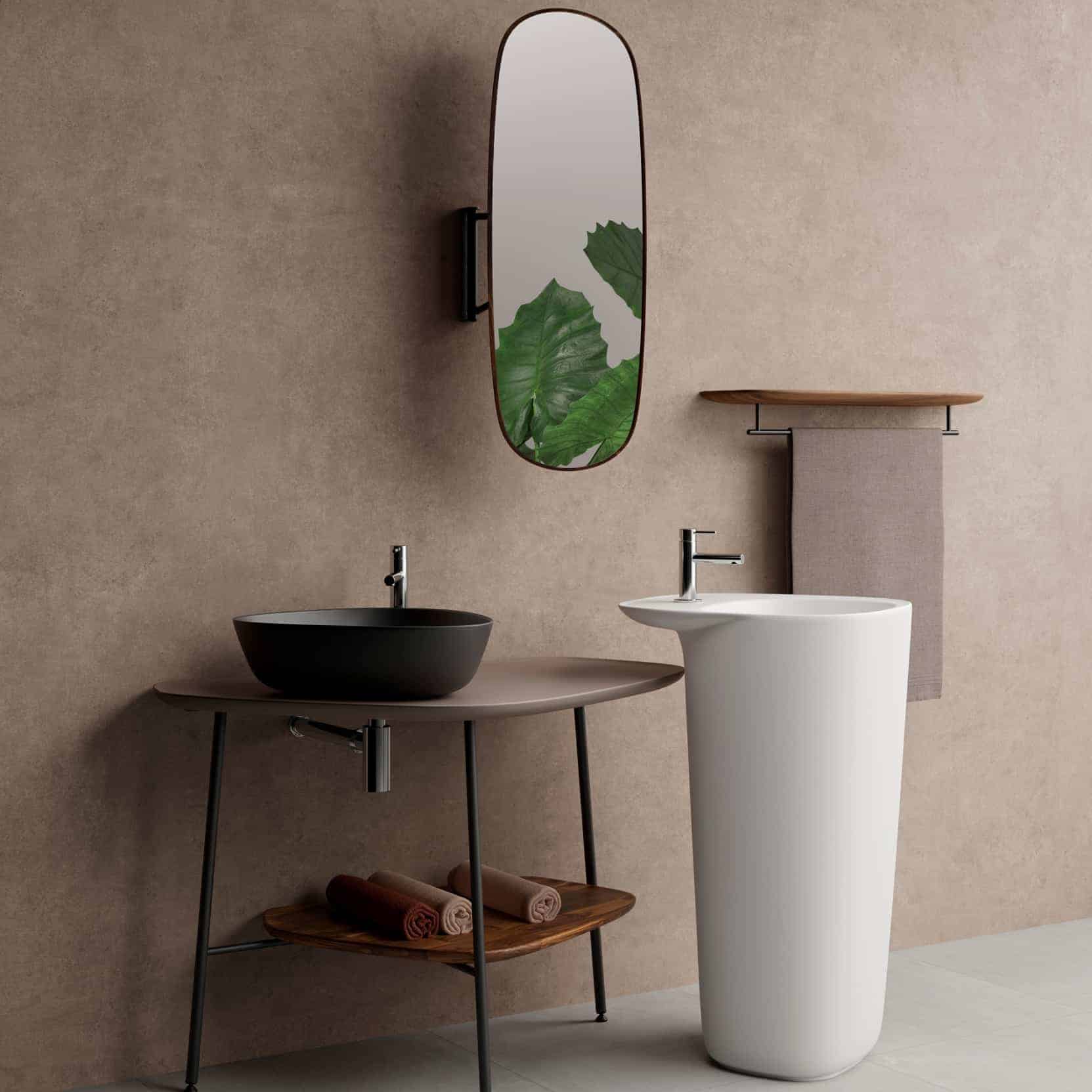 Image Source: Tatta Home
The washbasin is an essential item to get while shopping for sanitary ware. Whether you're giving your bathroom a makeover or installing a new washbasin, you'll find a wide range of materials and patterns to select from. Technology has literally given us some artistic designer wash basins that are also highly functional.
Some common bathroom basin types are:
Counter Top
Over Counter
Under Counter
Wall Hung Basins
Semi-recessed
Basin with pedestal
Basin with integrated pedestal
Wash basin with half pedestal
Basin with integrated half pedestal
Pop-up waste coupling
How to choose the right bathroom basins?
For your home, you can choose from three distinct types of washbasins. A single wash basin is appropriate for a tiny space in an apartment or studio unit. A double or multi-person washbasin is suitable for large households and companies with multiple persons.
Before purchasing a washbasin, it is critical to consider the style you want to achieve. There are single-type variants that may be readily installed if you wish to install the washbasin yourself. Installing a double or multi-person washbasin takes more time and effort, but many brands and manufacturers provide free installation services.
Wash basin brands
Buy wash basins online from the following premium brands at wholesale price:
Cera
Hindware
Jaquar
Kajaria
Grotto
Hafele, and more.