Villeroy & Boch is a German manufacturer of ceramics and bathroom fittings. The brand not only offers products from the Bathroom and Wellness and Dining & Lifestyle divisions but also a coordinated furniture range. Their one such premium bathroom collection is Memento 2.0
About the Product
The minimalist and striking design of Memento 2.0 is made of high-quality TitanCeram ceramics. The collection comprises washbasins, toilets, and bidets in different colours and designs.
| | |
| --- | --- |
| View Catalogue: | |
Product Description
Memento 2.0 from Villeroy & Boch is enthralling in its simplicity. This minimalist and eye-catching premium modern bathroom collection is composed of TitanCeram ceramic of the highest quality which allows the production of sanitary ware products like wall-mounted washbasins, toilets, and bidets in an extremely precise design, with extra-thin walls and clearly defined edges.
Moreover, the distinctive design of the Memento has a delicate appeal thanks to its precise contours and thin wall thicknesses. Always trendy, this premium bathroom collection has room for individuality.
The collection consists of washbasins, wall-mounted bidets, and toilets available in a myriad of colours.
Special Features of Memento 2.0
1. TitanCeram
2. DirectFlush
3. CeramicPlus
4. SupraFix 3.0
5. AquaReduct
6. QuickRelease
7. SoftClosing
Washbasins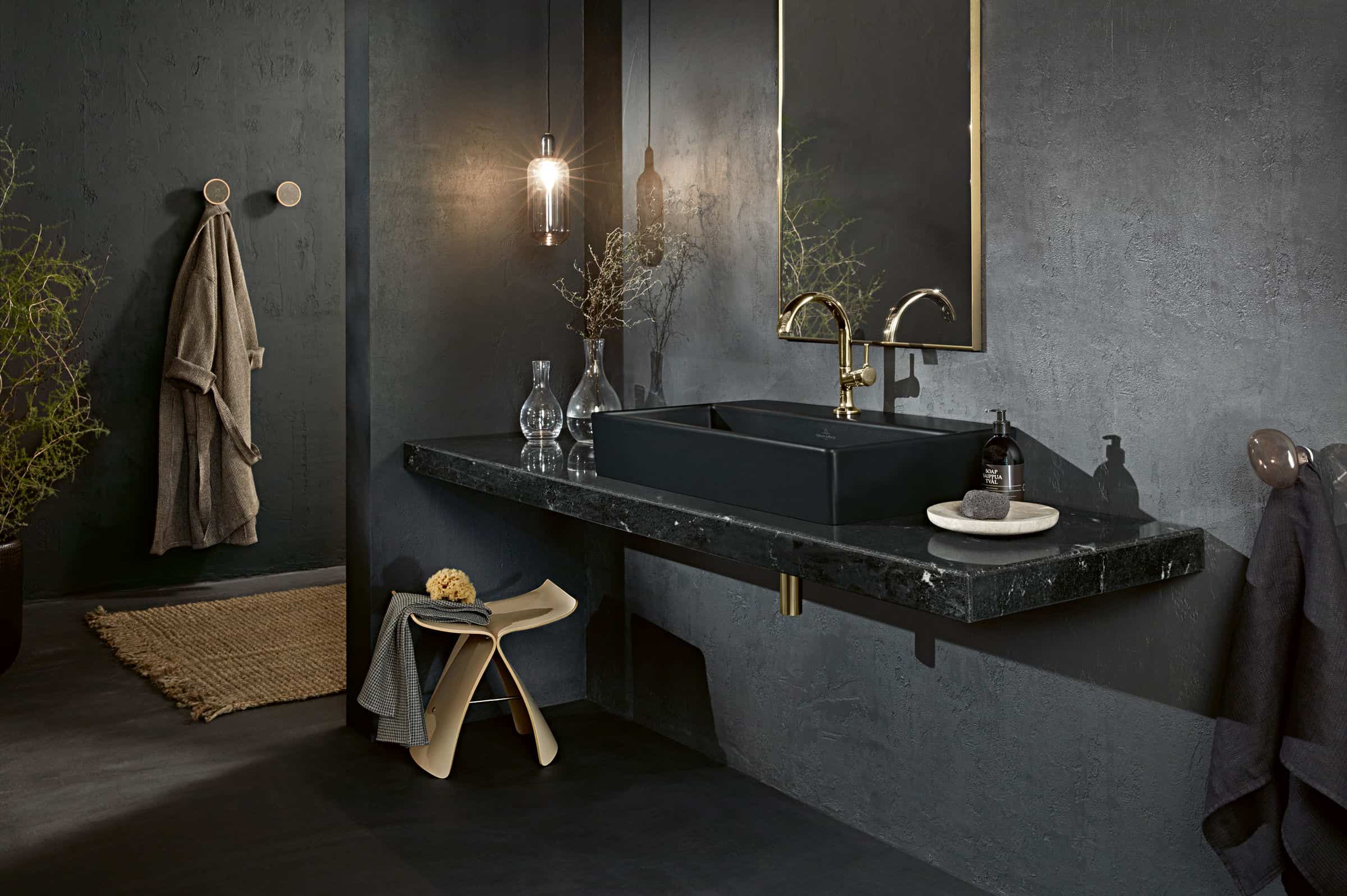 Memento washbasins have a delicate yet functional look that retains the distinctive and modern design of the bathroom.
The washbasin walls made of TitanCeram impart strength and durability as well as an exclusive and contemporary statement with their precise edges.
Available in a variety of sizes and models, with or without overflow.
Available in three different surface finishes:
CeramicPlus surface in the classic ceramic colours White Alpin, Star White, and Glossy Black.
TitanGlaze surface in the matte colours Stone White, Ebony, and Graphite.
Concrete finish that further enhances the surface-mounted washbasins and underlines their urban look.
Wall-mounted toilet and bidet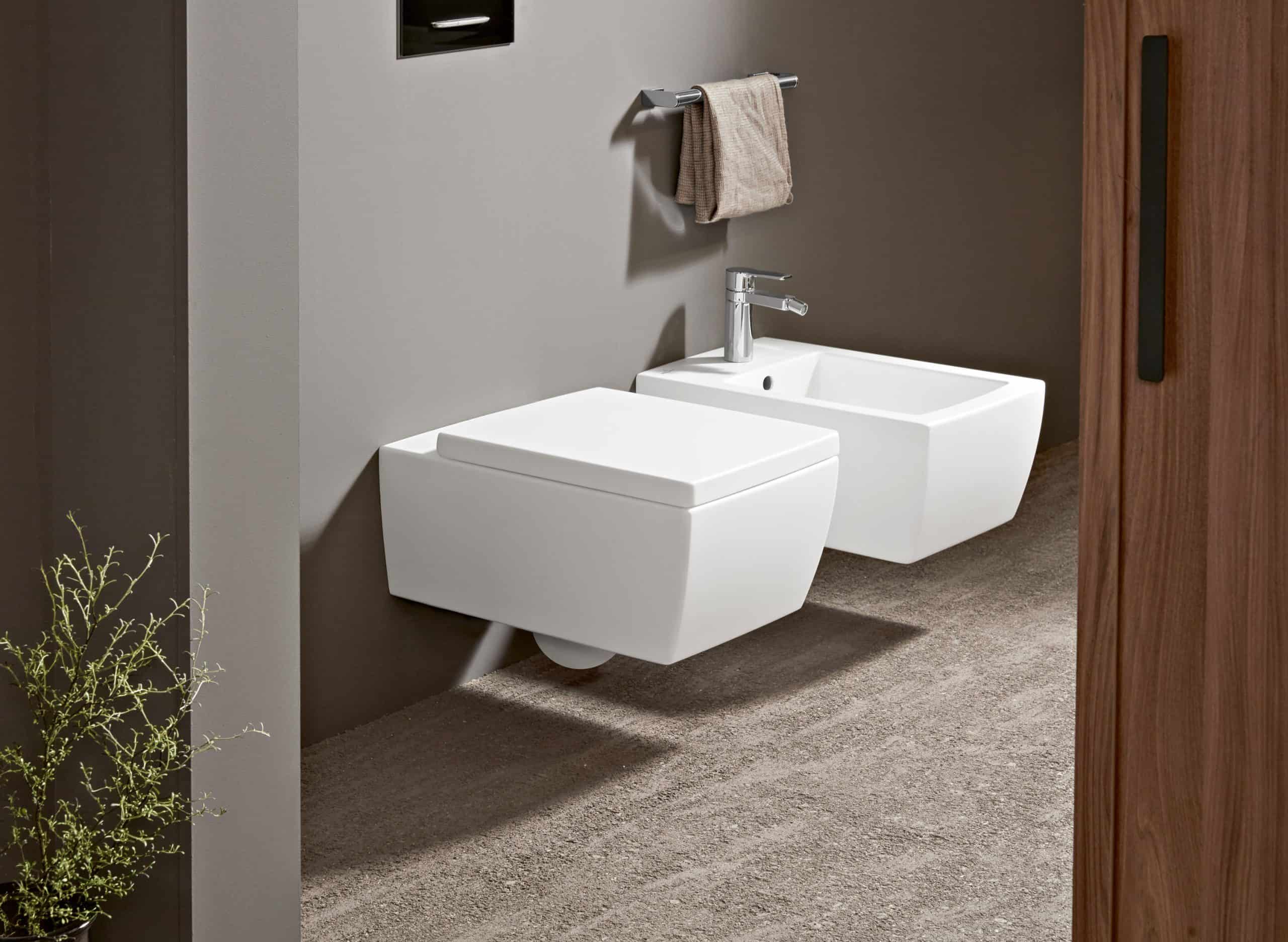 The linear toilet and bidet maintain the outstanding and modern design language of Memento 2.0 having a minimalist yet clear form in the bathroom.
Wall-mounted, rectangular ceramic toilets with unique DirectFlush and AquaReduct technology.
Toilets with water consumption of 3 / 4.5 l.
Easy installation due to the SupraFix 3.0 attachment that is hidden.
Toilet seat with SoftClosing and QuickRelease.
Available in the classic White Alpin, Star White, and Glossy Black, with TitanGlaze, three new matte colours Stone White, Ebony, and Graphite.
Click here to view products from the entire modern bathroom collection – Memento 2.0.
Contact Details
M: +91-9967632127
Email: support@buildingandinteriors.com
Brand Info
Villeroy & Boch
Villeroy & Boch has been innovating and producing high-quality products since 1748, adding sophistication and flair to people's lives. The ceramics manufacturer has grown into a global lifestyle brand and is profoundly anchored in European culture.
It is a German manufacturer of ceramics with the company headquarters located in Mettlach, Saarland.
Moreover, with 13 production sites worldwide, the brand is now represented in over 125 countries with its Bathroom and Wellness and Dining & Lifestyle products.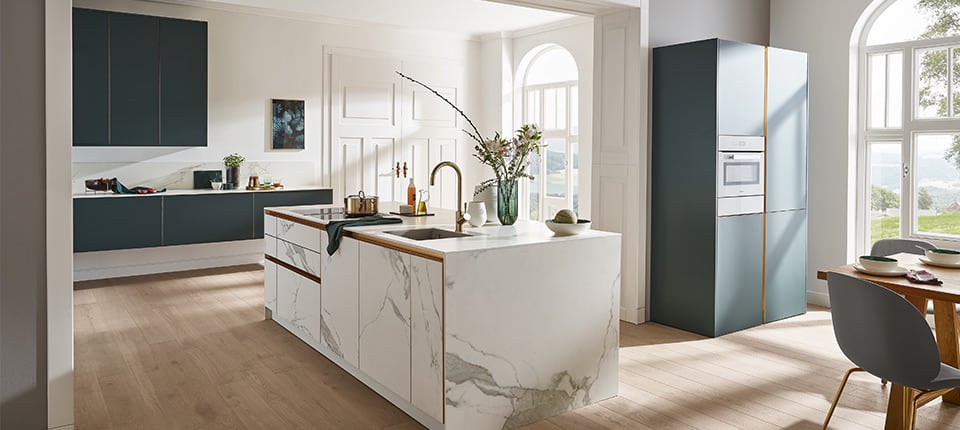 For both the consumer and contract markets, Villeroy & Boch delivers unique product and furnishing solutions. The House of Villeroy & Boch, a ceramics manufacturer, offers a stylish assortment of products centered on dining and tableware themes, as well as a large range of gift items to make every moment unique. Also, it offers high-quality goods in the Bathroom and Wellness category that are designed to transform the bathroom into a fashionable and functional haven of well-being.
In addition, the brand's product range includes the following:
A collection that offers everything from bathroom sinks through toilets and whirlpool systems, saunas, cabinets, and bathroom furniture to a large range of taps & fittings, and accessories. So, it includes:
Crockery: Fresh, modern shapes as well as rustic, country-style designs of tableware.
Cutlery: An extensive selection of high-quality plates, cups, egg cups, etc.
Glasses and goblets: A wide and premium range of wine glasses, bar glasses as well as tumblers.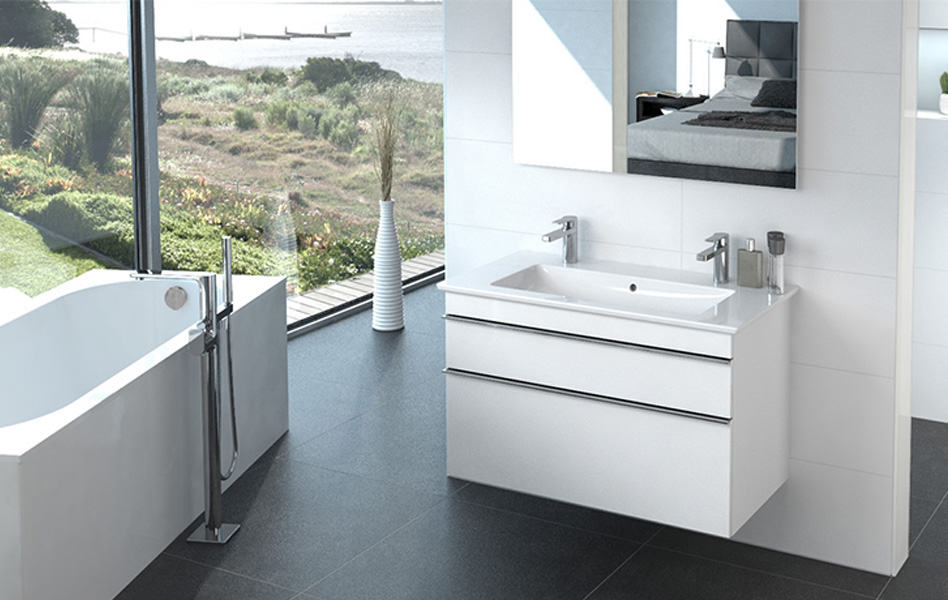 Ceramic sinks: A wide range of sink models including corner sinks, built-in basins, flush-fitting sinks, coloured sinks, butler sinks as well as under-mount models. Available in an extensive selection of bowl shapes and sizes.
Kitchen taps and fittings: Available in stainless steel as well as the latest ceramic colours with retractable hand spray and other special features.
Kitchen accessories: Premium as well as durable kitchen accessories like chopping board, pop-up wastes, strainer bowl, metal basket, waste bowl, soap dispenser, roll-up rack, and more.
Additionally, popular ranges from this brand include:
Video