German brand SCHELL offers plumbing and sanitation solutions such as taps and fittings for washbasins, kitchens, showers, WCs, and urinals, regulating angle valves, fittings for use with gas and heating systems, and household appliances. SCHELL products durable, reliable, and sustainable. One such product by the brand is the LINUS Trend exposed shower panel.
About the Product
LINUS Trend Shower panels are essential for your modern bathroom. These corrosion-resistant aluminum wall mount panels are extremely easy to operate and need minimum maintenance. The exposed shower panels are designed to ensure long service life and total hygiene.
[vvsmustread]
Product Description
Showers used in public, semi-public as well as commercial settings must adhere to specific rules. A relaxing shower is an ideal way for users to wrap off their time at a sports facility or recreation area. Thus, the only requirement is that the shower area must have a modern, high-quality design that appeals to the user. The SCHELL LINUS Trend shower panel impresses with its classic, durable stainless steel design as well as with how simple it is to clean while still offering the highest level of hygienic protection. Moreover, the exposed wall mount shower panel for bathrooms may conveniently be assembled by one person, making installation quick and easy.
Therefore, the appropriate equipment for both new construction and renovations must simultaneously satisfy a number of needs. It should be durable but attractive, simple to install and maintain, hygienic, and user-friendly.
SCHELL exposed shower panel – Advantages
1. Shower panel provides protection against vandalism and corrosion due to robust stainless steel with a high-quality surface
2. With a fitted shower head and/or convenient hand shower
3. Water-saving self-closing technology
4. For mixed water and pre-mixed water
5. Low installation height, ideal for combination with shower trays
6. The shower panel requires one-person assembly
7. Easy-to-clean housing and surfaces
8. Timeless linear design
9. Maintenance-friendly engineering
10. Good price-performance ratio and low operating costs
Product specifications
1. Flow rate: 9.0 l/min (pressure independent)
2. Flow pressure: 1.0-5.0 bar
3. Water temperature: max. 70°C (short-time use, e.g. for manual thermal disinfection)
4. Flow time setting: 5 – 30 s
5. With integrated backflow preventer
6. With an integrated shut-off valve
7. Also, the exposed shower panel comes with a filter
8. Tried-and-tested SC technology
9. Panel dimensions: 1263 x 220 x 70 mm
10. Shower panel prepared for connections from the bathroom wall, as well as connection lines from above/from the ceiling
So, call us now to buy SCHELL LINUS Trend – the best quality exposed shower panel for modern bathrooms!
Contact Details
M: +91-9967632127
Email: support@buildingandinteriors.com
Brand Info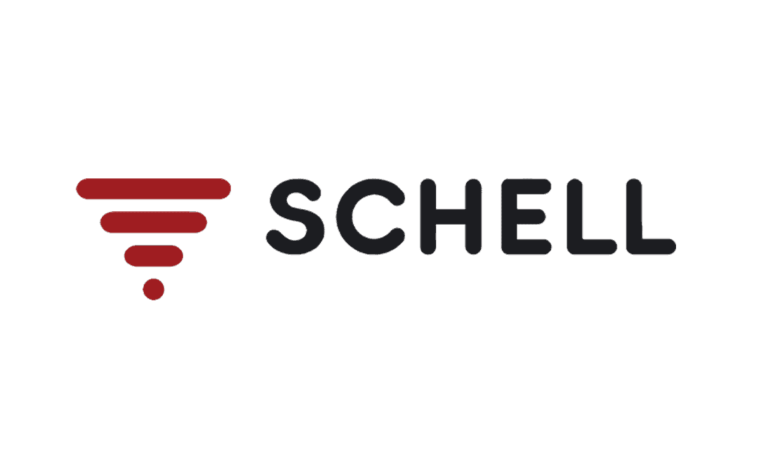 SCHELL
For more than 80 years, the SCHELL bathroom fittings brand has been the first option in the industry. Whether it's for hand washbasins, showers, WCs, or urinals, we've got you covered. Whether or not angle valves are regulated. SCHELL fittings belong in all situations where sturdy, hygienic, and resource-efficient solutions remain required, whether it's for connecting heating, gas, or home equipment like a washing machine. Particularly in sanitary rooms that remain used by a large number of people, such as public, semi-public, and commercial sanitary rooms.
SCHELL, one of the initial points of contact for high-quality fittings for building technology, is also based here. The uncompromising quality, innovative goods, and, in particular, the strive for excellent and sustainable solutions is what our Olpe family firm is known for among fitters, dealers, planners, architects, and builders.
When you choose SCHELL, you are choosing high-quality "Made in Germany" items. And they all come from the same place. Starting with an idea and ending with a finished result. Technically inventive, creatively demanding, and produced by 450 highly motivated employees in two state-of-the-art facilities in Olpe.
Schell Products
Are you looking for a sanitary drinking water system? We have the system you need, whether you have one or 300 fittings.
Washbasin
SCHELL's wide product range leaves no wishes, regardless of which criteria remain imposed on washbasin fittings or wall-mounted draw-off fittings in public sanitary rooms.
Showers remain frequently used in public, semi-public, and commercial sanitary facilities. Also, it doesn't matter if you're in a new or renovated building.
Water closet
WC flushing systems are becoming more common in public, semi-public, and business restrooms.
Both concealed and exposed mounting options are available. Whether it's contactless or manually operated.
As a complete system provider, we naturally supply mounting technology for all applications.
Appliance connection connections from SCHELL remain no longer required for safe water handling in the bathroom, kitchen, cellar, garage, or garden.
The brand Schell invented the angle valve. Also, fitters have relied on the expertise of Europe's market leader in angle valve technology for many decades.
SCHELL brand offers a wide range of heating bathroom fittings, including appliance isolating valves, filling and drain connections, and radiator fittings.