SCHELL sensor faucets – Xeris E | Washbasin tap
Today, SCHELL supplies more than 2000 competent answers to the increased demands of their customers globally. Whatever requirements your wash basin taps or wall outlet taps need to meet in public and commercial sanitary facilities, the SCHELL product range has something for each and every project planner.
About the Product
SCHELL Xeris E wash basin taps provide optimum hygiene along with outstanding ease-of-use, water-saving technologies, a high level of durability, and an appealing design. Many models from the range can be operated using a contactless, infrared sensor.

Irrespective of which requirements are placed on wash basin tap fittings or wall-mounted draw-off fittings in public sanitary rooms, the comprehensive automatic, self-closing faucet range from SCHELL in the budget price range, fulfills them all. Moreover, SCHELL Xeris automatic faucet is extremely robust, has water-saving technologies, an attractive design, and numerous hygienic equipment features, e.g. contact-free actuation or integrated stagna
Product Description
The SCHELL wash basin taps offer exceptional convenience of use, water-saving technology, a long service life, and an aesthetic appeal in addition to optimum hygiene. These are complemented by a wide range of features found in the families of wash basin taps, such as contactless triggering, the option to network the automatic sensor water taps with the SCHELL water management system SWS, or features like automated stagnation flushes that aid in maintaining the standard of drinking water hygiene in bathrooms. XERIS E sensor faucet range combines durable performance, perfect hygiene, and a creative, incredibly appealing aesthetic.
The Xeris E-T has won numerous accolades, which emphasizes its charismatic appeal. A contactless, infrared sensor can be used to operate many of the models in the XERIS tap family with their attractive, streamlined form. By eliminating contact infections, it raises the standard of hygiene and safeguards the users' health.
Stagnation flushes can be accurately programmed in electronic versions to offer tailored support for preserving drinking water hygiene. Models with thermostats provide anti-scald protection even when the cold water supply is interrupted. Xeris is a true flagship family of products for (semi-)public and commercial sanitary facilities because of the cutting-edge diversity it provides.
SCHELL sensor faucets – Key highlights
With three sizes, a choice of actuation mechanisms as well as various options for temperature regulation, the Xeris family offers an outstanding solution, whatever the requirements.
The centerpiece of the Xeris family is the Xeris E-T, which quickly picked up no less than three coveted prizes, offering solid proof of the tap's aesthetic appeal and its advanced user-centric mechanism.
Scope of supply
Infrared sensor single-hole tap
Temperature controller
Infrared sensor electronics, programmable
6 V axial solenoid valve with pre-filter
Also, comes with a flow regulator
Connection cable, 220 mm, with 3-pin plug connector, protection class IP65
2 flexible Clean-Fix S connection hoses, G 3/8 IG x 400 mm, with integrated backflow preventer (EN 1717: EB-type) and pre-filter
Fastening material for wash basin installation
Xeris E sensor faucets – Technical data
Setting options via SWS SSC
Sensor range (short/medium/long)
Programming via short-range reflex (off/on)
Max. flow time (1-360 s)
Follow-up time (0.6-60 s)
Stagnation flush (off/5-600 s, every 1-240 h after last flush/every 1-240 h)
Continuous flush for thermal disinfection, with anti-scalding protection (off/15-600 s)
Duration of flow (off/15-600 s)
Energy saving mode (off/1-254 h after the last flush)
Cleaning stop (off/60-360 s)
Setting options via short-range reflex
Stagnation flush (off/30 s, every 24 h after last flush/every 24 h)
Continuous flush for thermal disinfection, with anti-scalding protection (off/300 s/120 s)
Cleaning stop (off/60 s)
Flow: max. 5 l/min pressure independent
Flow pressure: 1.0 – 5.0 bar
Max. Resting pressure: 8 bar
Max. operating temperature: 70 °C (80 °C for thermal disinfection)
Material: Housing Brass; Parts in contact with water Plastic
Surface: Chrome
Connection: 2x G 3/8 IG
Certificates: P-IX 29072/IO, ACS, Belgaqua
Noise class: I
Flow class: O
So, call us now to buy SCHELL Xeris E automatic sensor faucets and water taps for public or commercial bathrooms at the best price!
Contact Details
M: +91-9967632127
Email: support@buildingandinteriors.com
Brand Info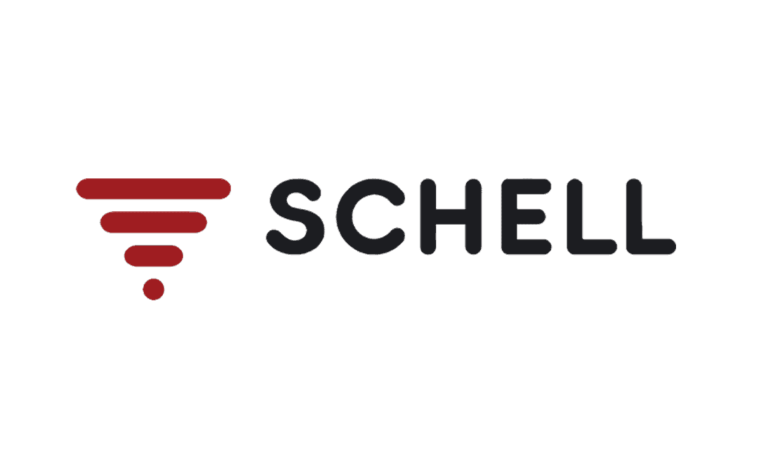 SCHELL
For more than 80 years, the SCHELL bathroom fittings brand has been the first option in the industry. Whether it's for hand washbasins, showers, WCs, or urinals, we've got you covered. Whether or not angle valves are regulated. SCHELL fittings belong in all situations where sturdy, hygienic, and resource-efficient solutions remain required, whether it's for connecting heating, gas, or home equipment like a washing machine. Particularly in sanitary rooms that remain used by a large number of people, such as public, semi-public, and commercial sanitary rooms.
SCHELL, one of the initial points of contact for high-quality fittings for building technology, is also based here. The uncompromising quality, innovative goods, and, in particular, the strive for excellent and sustainable solutions is what our Olpe family firm is known for among fitters, dealers, planners, architects, and builders.
When you choose SCHELL, you are choosing high-quality "Made in Germany" items. And they all come from the same place. Starting with an idea and ending with a finished result. Technically inventive, creatively demanding, and produced by 450 highly motivated employees in two state-of-the-art facilities in Olpe.
Schell Products
Are you looking for a sanitary drinking water system? We have the system you need, whether you have one or 300 fittings.
Washbasin
SCHELL's wide product range leaves no wishes, regardless of which criteria remain imposed on washbasin fittings or wall-mounted draw-off fittings in public sanitary rooms.
Showers remain frequently used in public, semi-public, and commercial sanitary facilities. Also, it doesn't matter if you're in a new or renovated building.
Water closet
WC flushing systems are becoming more common in public, semi-public, and business restrooms.
Both concealed and exposed mounting options are available. Whether it's contactless or manually operated.
As a complete system provider, we naturally supply mounting technology for all applications.
Appliance connection connections from SCHELL remain no longer required for safe water handling in the bathroom, kitchen, cellar, garage, or garden.
The brand Schell invented the angle valve. Also, fitters have relied on the expertise of Europe's market leader in angle valve technology for many decades.
SCHELL brand offers a wide range of heating bathroom fittings, including appliance isolating valves, filling and drain connections, and radiator fittings.