All of us have been introduced to the concept of sustainability from a very young age. However, very few people actually understand the gravity of the situation we are currently in. Therefore, in this edition of Retailer Talk with BuildingandInteriors, we invited Mr. Jagdish Agarwal of Rajasthan Lime Udyog, Guwahati to talk to us about how the Guwahati market is responding to the need for sustainability. He draws from his experience as one of the oldest dealers of sanitaryware and bathroom fittings in Guwahati and talks about his store, journey to success, sustainability, and how major brands like Stiebel Eltron are playing their part in responding to the climate crisis.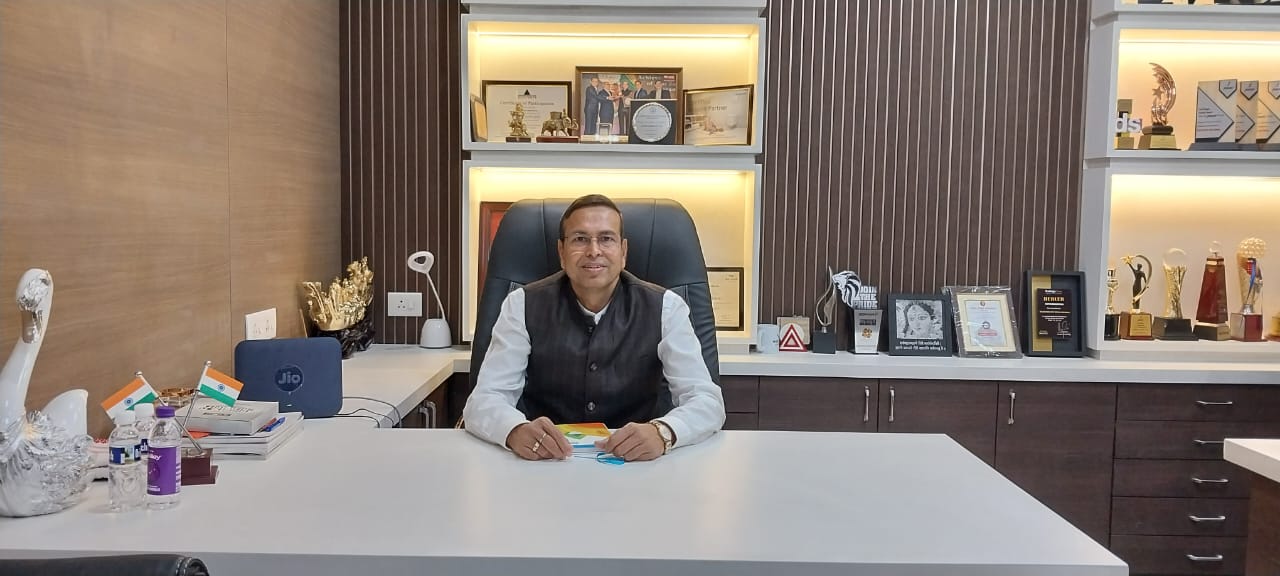 About Rajasthan Lime Udyog – Sanitaryware dealers in Guwahati
Rajasthan Lime Udyog is a 30 years old firm started by me and my younger brother Mr. Manoj Agarwal. At present, we have three retail showrooms in Guwahati. Over the years, we have managed to become a well-established name in the industry working with some of the most trusted and renowned brands like Stiebel Eltron.
As dealers in Guwahati, we provide a wide range of solutions to our clients including bath fittings, bathroom accessories, sanitaryware, tiles, wellness, FlexStone, doors, marbles, wooden flooring, and much more. We also successfully engage in project sales and deal with the topmost builders of Guwahati to whom we supply our entire product range.
Since we have worked tirelessly to establish trust in our clients, numerous builders and architects remain in touch with us. We also regularly hold meetings and invite builders and architects to visit our showrooms to keep them informed about the latest product we have displayed.
Our journey as sanitaryware dealers in Guwahati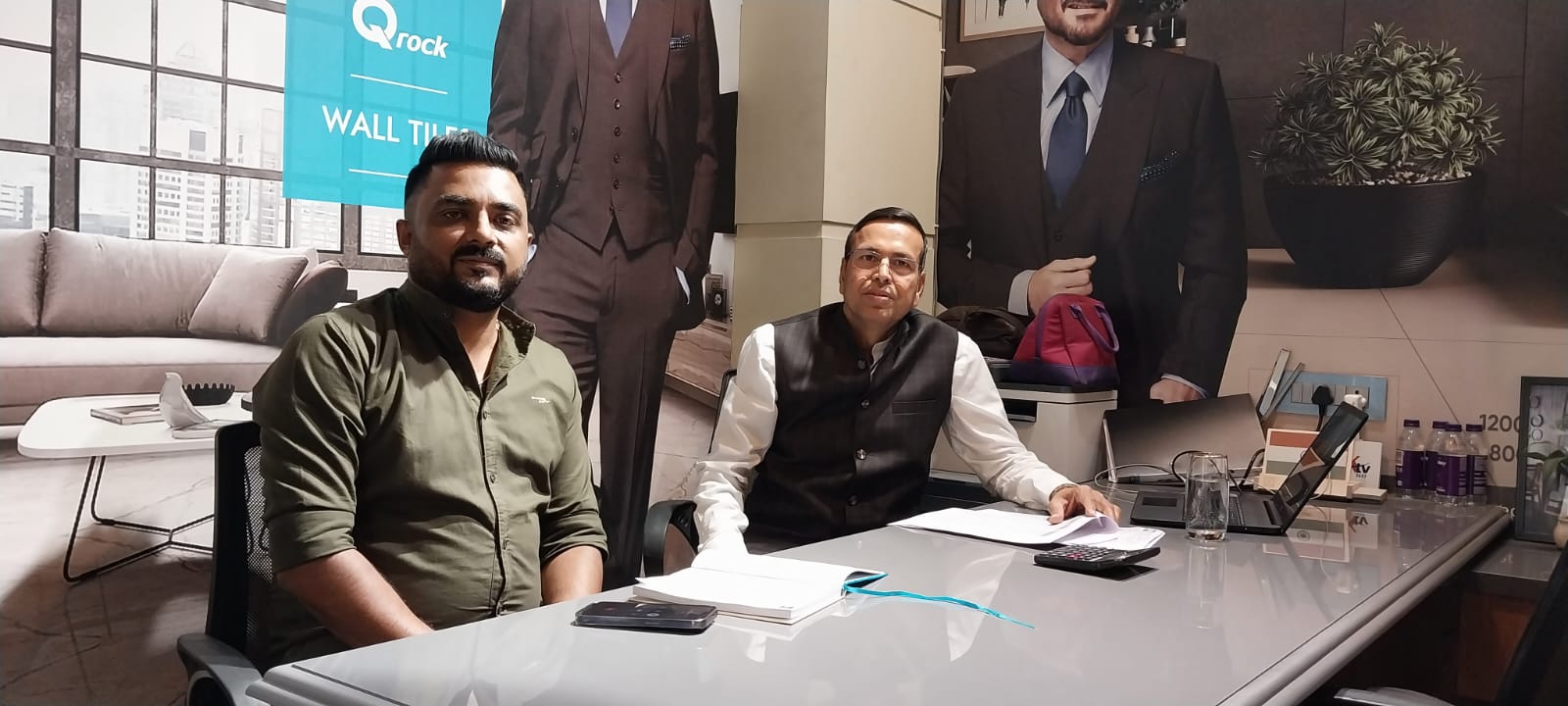 During our initial years as sanitaryware dealers in Guwahati, the business demanded a great deal of time and effort from our end. However, we were able to establish a thriving market for premium, top-quality and innovative solutions in Guwahati. Eventually, we reaped the rewards of our investment and were able to create a stable and growing demand for our products. Our aim had always been to introduce new, innovative, and technologically-advanced products into the market.
The Northeast used to be a little less advanced as compared to other states. Therefore, there wasn't much demand or market for premium solutions and that is why we introduced new technologies and products into the business. Thereafter, we invested a great amount of time and effort into educating and raising awareness about the practicality of using branded products and how it's better to invest in quality pieces that last long. Then, we started expanding into the mid-segment retail business and eventually started dealing in premium products. At present, we are catering to people from all walks of life and have got 3 separate showrooms for small, medium, and premium segments. This bifurcation enables us to educate people according to their requirements and provide them with personalised guidance.
Sustainability and consumer preference
As a sanitaryware dealer in Guwahati, I have noticed an increase in awareness in the last 2-3 years regarding sustainability among customers and leading brands alike. While there has been an increase in awareness, we still have a long way to go and progress is happening at a glacial pace. There are still various challenges that we have to overcome. For example, green solutions are generally technologically advanced and expensive and there is no mass sale for green solutions. This clearly means that the market demand for them is comparatively low because customers don't understand the urgency of our situation.
In our showroom, we try to educate our clients and encourage our clients to install sustainable solutions in their homes, offices, or other establishments. For example, Stiebel Eltron products comprise inventive green solutions, so, we tell our clients that they have a heavy installation cost but it is more of a one-time investment because their products have a very low recurring cost.
The exclusive market scenario of Guwahati
In the last 2-3 years, the purchasing power of people has increased and they have become comparatively more aware. The acceptance of renowned brand names has definitely increased. Earlier, people used to buy a lot of products from the unorganised sector. However, people have now shifted towards the organised sector and started demanding products from top brands because they know that they will get better quality and services if they use branded products.
The entire market for bathroom fittings has transformed in Guwahati. Earlier, people used to go to purchase premium products and solutions from big cities like Delhi. However, over the years, several sanitaryware dealers and retailers in Guwahati, including us, have constructed top-quality showrooms here and we keep and display all the top brands here as well. In fact, our showrooms are better than most showrooms in Delhi or other big cities because we have more space to display. Therefore, even premium customers no longer feel the need to travel out of the city to get luxury products.
It is true that Stiebel Eltron heat pumps are a little on the expensive side. However, we inform people that their heat pumps are a worthy investment because they are extremely energy efficient and pay for themselves in the long run by reducing energy consumption and electricity bills. When the customers see the long-term benefits of this product, they readily accept the higher installation cost.
We have been dealers of Stiebel Eltron products in Guwahati for 3-4 years now, and we are very pleased. They are technologically advanced which makes it easy to convince people to use them. Since people have been using them for 3-4 years, they can attest to the quality of their products and services and therefore, recommend their products to others which keeps the cycle going. Their market has expanded over the years because people have seen their electricity bills reduce. Furthermore, they have a customer care team set up in our area as well. They have well-designed heat pumps that are very popular in hotels because it gets installed in one place and supplies hot water to every room. The fact that it generates energy from the environment is like a cherry on top.
To get in touch with Mr. Jagdish Agarwal of Rajasthan Lime Udyog for premium sanitaryware and bathroom fittings in Guwahati, contact below:
Phone: +91 9854034446, 9854034449
E-mail: dreamhome.rlu@gmail.com