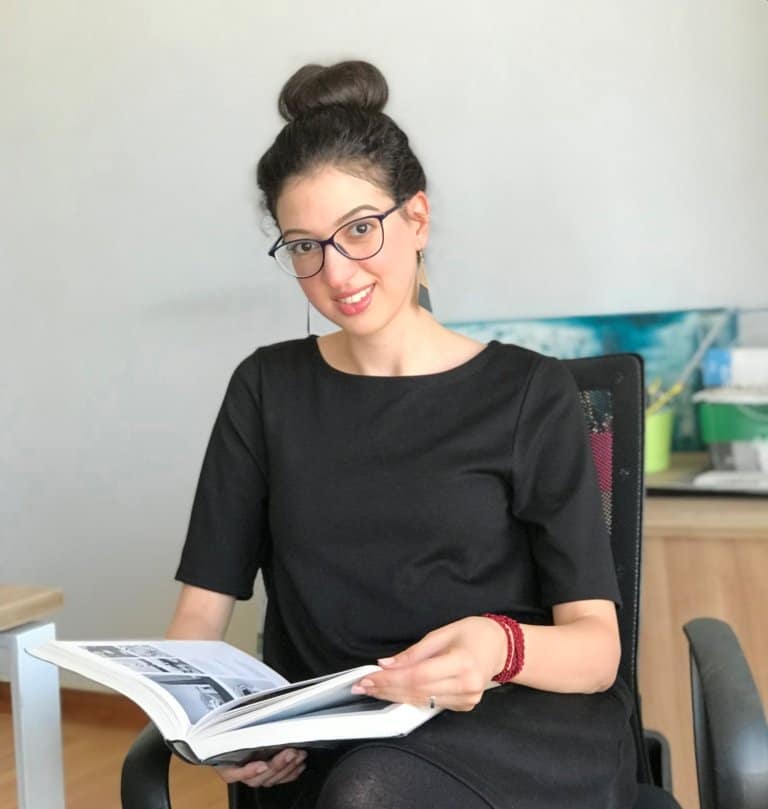 Ar. Nada Elhadedy
NR Elhadedy Studio was founded by the Egyptian Architects Nada & Rana Elhadedy in Cairo. Their portfolio includes commercial, medical, educational, recreational, administrative and residential projects serving the Middle East and Gulf. Here's an exclusive interaction of Architect Nada Elhadedy with buildingandinteriors.com.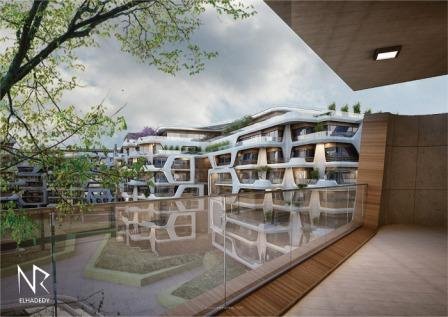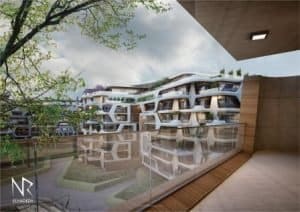 B&I: Your design principles and philosophy are quite unique. What have been the major influences in your life that have shaped these principles?
NE: Well we started our career in 2011 in Egypt which was a challenging time in Egypt yet full of hope and optimism for a better future that breaks free from traditions and old pragmatism and boring boxes.
B&I: Do you explore different aspects of designing such as furniture; installations etc or just restrict yourself to designing buildings?
NE: Sure, we do explore a lot of other areas of design.  We do explore product designing because it frees us from the limitations that buildings offer.  We also see it as a creativity exercise to experiment with new shapes and concepts.
B&I: Do you like experimenting with new technologies and materials? How does it help you in giving your creations a unique shape?
NE: Of course, technology  and new materials in buildings industry help us in bringing many of our ideas to life. So, we are always eager to explore further and push the limits. It's a never-ending process of learning and upgrading your tools and knowledge.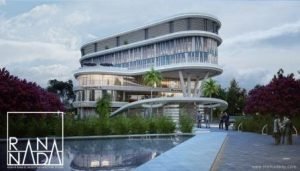 B&I: Which has been your favorite design that satisfied you creatively? Why?
NE: Each of our designs has a unique story behind it. Many challenges that need to be overcome in the process. I would say that our very best projects are the ones that have a visionary client or firm to back us up. They provide a great support and participate in the creative thinking to help us, as Architects, in achieving the desired results . Projects like the Sudan Residential Complex in Khartoum & West Plaza in Cairo can be counted as some of them.
B&I: Which architect and designer inspire you the most? Which aspect of their creative thought process you find stimulating?
NE: If we mixed the boldness and freedom of form in Zaha's (Zaha Hadid) work with the human-oriented vision of Bjarke Ingels with the help of the technology and research of Nicholas Grimshaw and Norman Foster's environmental approaches, we believe that would be the utopian architecture product.
B&I: Do you think that the architecture as a discipline can address today's societal challenges in any form such as women empowerment, LGBT rights etc.?
NE: We truly believe so, and that's the driving motivations behind all of our work, we are always exploring and searching for new approaches in how architecture design could have a positive influence in the social life. And we believe that's the hidden dimension in architecture design that will need to be more discussed in the next era.
B&I: How has your work evolved over a period of time and what road map do you foresee for your organization?
NE: We chose to be flexible and not to limit our self to a certain situation, specifically in a very random and rapidly evolving times, where technology is taking over most of the fields, we try to adapt and find out what can we, as Architects and Designers, offer for a better and more interesting world.
B&I: We often marvel at ancient and medieval architecture. How contemporary architecture is different from the ancient one and what can we learn from it?
NE: We see contemporary architecture as a way of adapting to the social aspects, economy, the environment, and technology – the defining forces for what kind of architecture would be produced. We believe we should learn from the ancient architect in a holistic context, and not just imitating its teachings and styles – but learning from the human experience itself.