This year, the upcoming trends for 2022 seem to be consistent across the majority of platforms, which is unusual in the luxury interior design industry. With strong and consistent narratives flowing across colours, materials, and shapes, designers all around the world seem to be identifying similar trends in client and customer preferences. A new global order is taking shape, and it requires that we put "interior design" at the centre stage. Therefore, we got in touch with Ar. Jannat Vasi, Founder, Jannat Vasi Interior Design, to know her perspective on designing luxury spaces and the current demands of the clients.
In this interaction with BuildingandInteriors, Ar. Jannat Vasi, a Mumbai-based interior architect and designer, talks about the process of creating a modern luxury home and the skills, flexibility, and precision it takes to integrate modern designs for the creation of a dream home. She also talks about the changes in client preferences across India, what makes a project premium, smart homes redefining form and function, clients' increased focus on practicality, and the latest trends taking the market by storm.
Award-winning multi-disciplinary firm, Jannat Vasi Interior Design is based in Mumbai, India. The firm was established by interior architect Jannat Vasi, and its areas of specialization include interior space planning, conceptualizing, developing, and executing designs.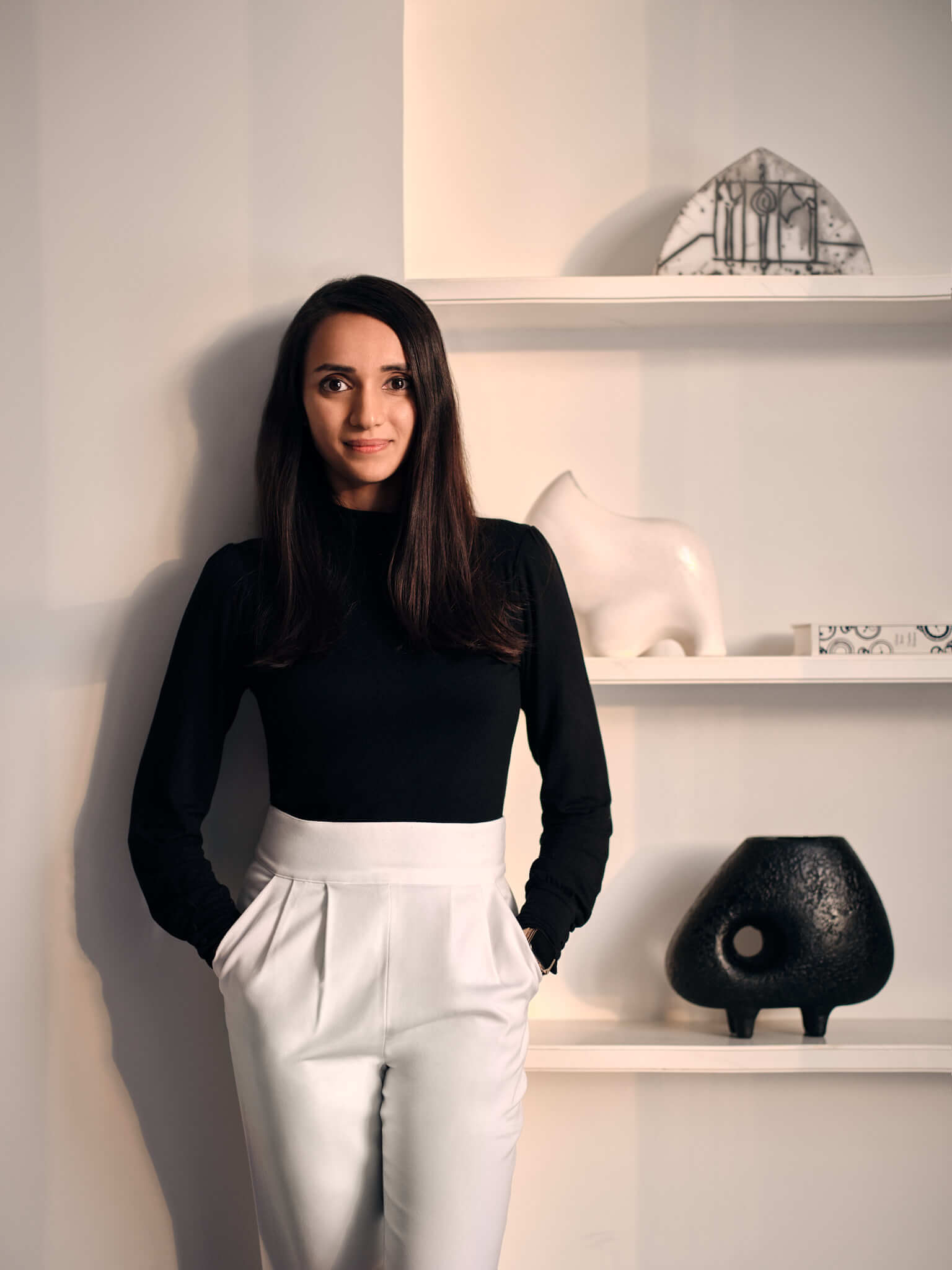 Ar. Jannat Vasi believes that human experience is where design strategy should begin. Everything she produces is a reflection of the sensations, emotions, and sights she encounters while living her life and travelling the globe. Her ability and creative flair in design are enhanced by her familiarity with the most recent technologies and industry trends.
The designer is a firm believer in skillfully harmonizing numerous components, whether they be materials, textures, or design philosophies, in her work. She is inspired by each client's distinct personality to design edgy places with thoughtfully chosen technologies and materials. The design philosophy of the studio is to expertly create interior spaces with the capacity to uplift mood, offer the highest levels of comfort, transmit the personality of the occupant, and considerably enhance the experience for anybody who steps into the area. The team's primary strengths are coming up with original, concept-driven designs and offering practical planning that nevertheless reflects the client's personality. Experts in creating technologically advanced spaces, Jannat Vasi Interior Design plans each space with respect to the need of the hour and future.
Design inspiration and defining elements in luxury interior design
When I started learning about design, it was more on an architectural level. To me, design is the confluence of art and utility. My university studies ingrained in me the essential approach and deep-seated philosophy of design. The approach included designing more on a macro level. I was taught interior designing, but when I understood conceptualizing, building models, how space works, and how proportions work, it was on a very different level altogether. So, I feel that kind of opened my mind to address new possibilities. My conditioning has been very different from the start. I've been inclined towards global architects and interior designers as well as new materials, technologies, and latest innovations.
For example, I've used Origami in a few of my projects. So, we explore different methods as well as products, whether it's going down to micro or staying at a macro level, and bring all those concepts into our interiors for a premium look and feel. In addition, I like to design in three-dimensionality. What that means is using the X, Y, and Z axis, and connecting all of them, rather than keeping a floor, wall, and ceiling as separate elements in a space. So, if you look closely, you will find that method incorporated in most of my designs.
Also, because each client of ours is very subjective and they have a different taste and preference, we don't have a defined style. I like to take their likes, preferences, and personality, as my inspiration and then design a space. That is why you will find modern minimalistic elements, vibrant use of colour, enhanced focus on functionality, smart and intuitive appliances, and a lot of stone in my projects. That said, we also like to push boundaries and make each space look different.
Key driving factors in architecture & interior design practice
The driving factors for us today are:
Honesty
Transparency – With our team and also with our clients
Hard work
Consistency
Having attention to detail
Staying abreast with the latest trends, materials, and technologies and incorporating that into the space.
Our definition of 'Premium' interior design
We're mainly into residential luxury interiors. However, we don't have a defined style when I say luxury; it would be more of modern luxury. The reason why I use the word 'luxury' is not because we use brands but because we use materials from all over the world. Some of them are very intricate to work on and require special skills. Also, I have a policy of 'no compromise on quality' when it comes to basic materiality. Hence, the term 'premium' or 'luxury' interior design.
We create homes that boast simple, elegant, refined, and intuitive aesthetics. Additionally, the main idea is that every product or material that we use is very durable. Longevity is key! Therefore, a lot of thought goes behind each and every detail. So, going that extra mile to create a seamless and comfortable experience for the clients is what actually defines luxury. For instance, the understated yet unmatched elegance of the built-in appliances plays a vital role in kitchens these days. For the clients, what truly matters is experiencing a mix of ingenious design and cutting-edge technology.
Therefore, adding a product from a high-end brand like Siemens as a highlighter is a great way to create a statement look.
Client preferences across India
We have done projects in the North as well as the South of India. Also, we have executed a lot of projects in Bombay. Therefore, having explored the different regions we also know the different kinds of clients and their preferences across categories.
I've had a very good experience working with all clients because, at the end of the day, a person is a person regardless of where they are from. But definitely, there is a cultural influence. So, we take up projects where the client and I connect very easily and have the same wavelength. Hence, most of my clients are very alike. But again, everyone's taste differs.
In the West region of India, particularly Mumbai, clients are more focused on practicality. They want very good use of space with excellent storage solutions and smart appliances to make their lives easier. However, when it comes to the South, my experience has been that people are very quality conscious. Whereas when you go to the North, because of the flamboyance and the culture of entertaining, they are more open to exploring brands for a luxurious appearance and glamour in their space.
The post-pandemic scenario
Particularly post-pandemic, people are now spending a lot more time at home. As a result, they rely more on the internet and automation. Since people are going out less often, the concept of entertaining at home is becoming more and more prevalent. Therefore, sophisticated spaces that exude streamlined elegance are preferred across regions.
One thing that remains common across regions is that people are willing to spend on the best quality products that are available. So, there is no compromise with respect to luxury and functionality when it comes to interior design. This is where market leaders like Siemens and their top-of-the-line products play a huge role. Exhibiting refined design, high-end materials, and a highly intuitive user experience, these appliances create the perfect harmony of form and function.
Kitchens becoming one of the top interest areas in premium projects
The energy of a home is defined by the kitchen and all it contains. Here, the layout encourages mobility and creates room for candid conversations while entertaining. Thus, a modern premium kitchen must exhibit simple geometric shapes and architectural elements that showcase elegance in a clear and concise way.
Being one of the most important spaces in a home, it should feature a timeless, simple design language that is unaffected by fads that come and go. One that is both current and future-oriented. Add sleek, smart, and modern appliances to the mix, and the outcome is spectacular. Therefore, in a way, cooking appliances by premium brands like Siemens serve to create the atmosphere of a cozy, welcoming house.
From aesthetics to materials to state-of-the-art technology, kitchens must have it all. Currently, a shift towards built-in appliances can be seen as they save space, offer smart and trendy features, and are time efficient. Also, the integration of the smartphone and the kitchen is a brilliant idea given the present rise of technology!
Solutions available in the Indian market
Firstly, when it comes to international brands of kitchens, most of them are present in India now. We also have a plethora of India-based brands. People, these days, are more inclined towards international brands also. Today, with our culture of having staff cook in most of our homes, especially the luxury homes, and the fast pace of life, the clients are looking for kitchens that are extremely durable and appliances that are highly intuitive. Therefore, it's safe to say that the Indian market itself is very premium and it's at par with international trends.
Another thing I have observed when it comes to kitchens is that clients are extremely focused on practicality. In the upcoming years, kitchens might become quite high-tech thanks to AI, connected appliances, and robotics. Thus, appliances featuring innovative technologies to make your kitchen smarter and more self-sufficient than ever before are taking the market by storm.
Market for smart and connected homes in India
Currently, our lives are driven by a smartphone. Although few people are wary of having automation in their homes due to a lack of awareness, smart appliances are becoming increasingly popular. They make your life easier actually.
Some of our clients prefer the regular retrofit, switchboards, lights, etc. with a very basic level of automation for example motorized curtains or dimmers controlled by regulators but insist on using top-of-the-line technology in kitchen appliances. The reason why automated homes make your life easier or a more enjoyable experience is because you can integrate various aspects and elements in your homes at the touch of a button. So, whether it's a touchpad or an app on your phone, you can have interesting concepts like Circadian Rhythm of lighting, voice assistance, and HomeConnect incorporated into your home with a high degree of functionality.
Since they are easy to monitor on smartphones and tablets, users are enticed to embrace smart appliances for luxury interiors. Another significant advantage is having access to all of the home's appliances through a single interface.
With a very good, trusted service provider, smart homes simplify and enhance your life at the same time. Therefore, today, not just the new generation but people belonging to the older generation are also becoming tech savvy and embracing the concept of connected homes.
Influence of the latest technology on the design process
Reading, travelling, and attending fairs are the best ways to stay updated with what's happening currently all across the globe. So, we are staying connected to keep up with the latest technologies that we feel will be useful to our clients.
Moreover, before suggesting anything to the clients, we run it through a series of tests, whether it's a material or a new technology. So, we sample our technologies first and then bring that into the home of our clients. Thorough research is what we swear by before we recommend anything.
Our association with Siemens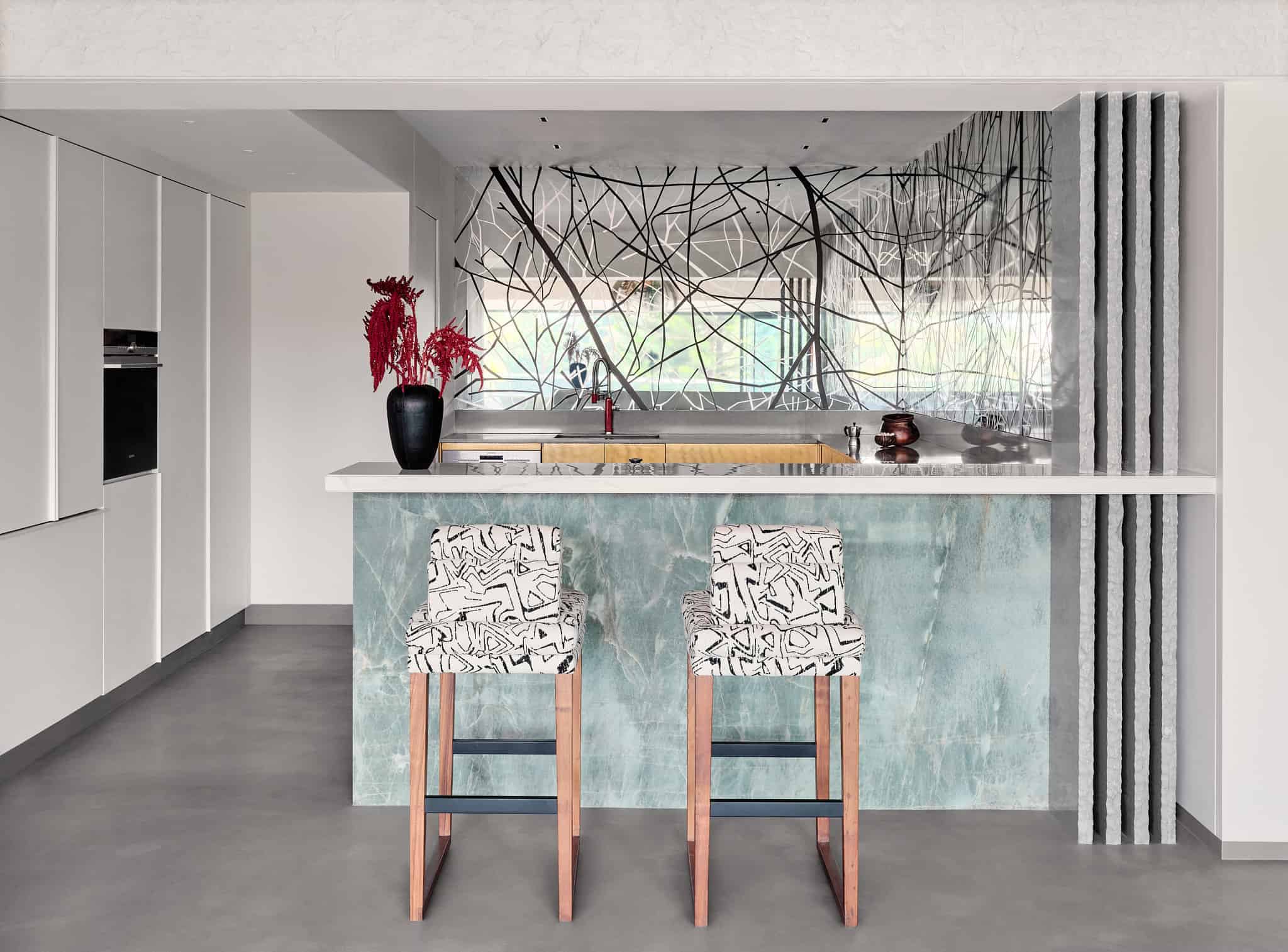 We have been using Siemens in all our projects over the past 5-6 years. The reason why we are choosing only Siemens is not only because the products are fantastic but also because the brand is deeply penetrated in the Indian market. When it comes to electronics or appliances, the Indian consumer is looking for after-sale service. They are looking for products being readily available and replaceable parts being easily sourceable. These are things Siemens never falls short of. Even though their products are technologically savvy, there has never been a complaint. Siemens is better than most of the brands in the 'Home Appliances' category. We have used their standalone as well as built-in appliances and so far, there have been no complaints.
Most satisfying projects executed till date
Park Home, Bengaluru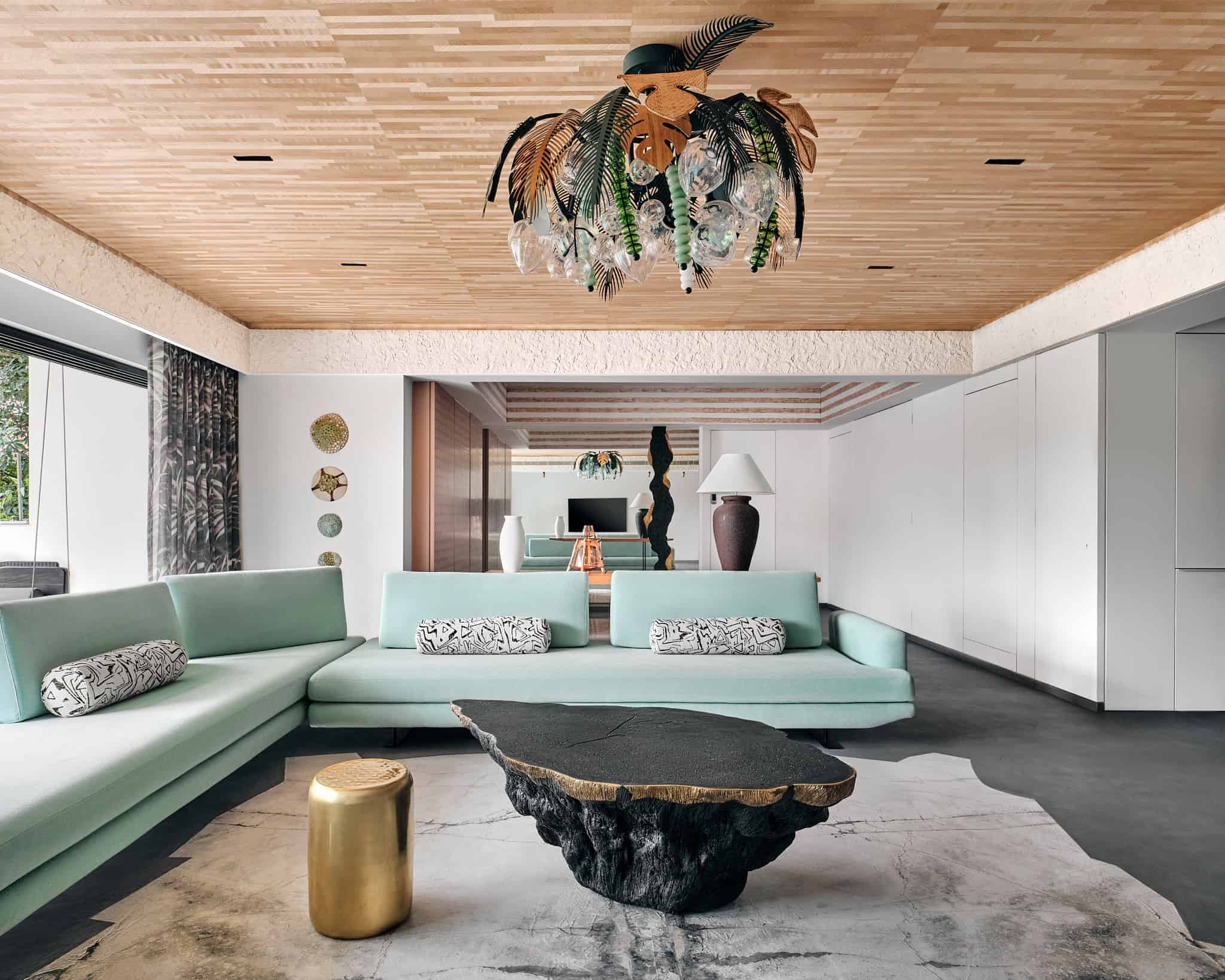 In this Bengaluru home, Ar. Jannat Vasi met the design requirements of the owners without sacrificing the house's striking appearance.
Very rarely does a luxury or elegant interior design concept spring to mind when people think of a multifunctional home with space-saving and utilitarian components, claims Ar. Jannat Vasi about designing Park Home. The room serves a practical purpose while also reflecting the homeowners' stylish, youthful, and fun taste. The appliances in the entire space are by Siemens.
This opulent residence successfully adheres to Jannat's design principles and distinguishing aesthetic of sensual colours, embossed textures, and distinctive surface treatments. Vasi's ability to arrange her design geometrically, considering surfaces and components in the shape of an axis – horizontally, vertically, and centrally – also demonstrates her talent as a designer.
Pop Art House, Mumbai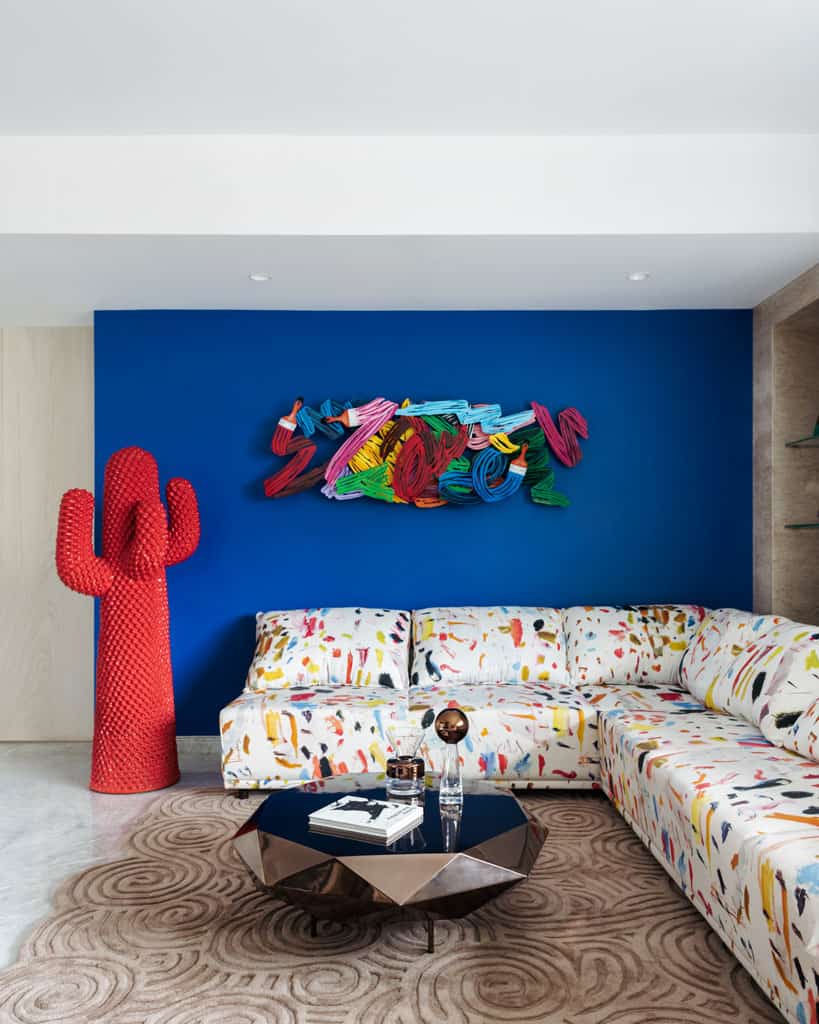 Ar. Jannat Vasi, who drew influence from the Memphis movement, designed this distinctive family home in Mumbai. What the clients wanted was a unique, vibrant home that expressed their requirements and personalities. They were happy to grant Vasi the freedom to make unconventional decisions and leverage her entire range of skills. So, they gave her a free hand and a blank canvas to work with.
Vasi suggested a mix of colour blocking and chromatic patterns for the interior design. This project was motivated by the classic pop art and priceless collectibles that the clients hold. Ar. Jannat Vasi believes that a space should be a true representation of the client and their personality. Although there is a lot of colour and pattern throughout the house, neutrals still take centre stage. Therefore, balance is important when creating any interior space.
The outcome is a quirky home that the family was delighted to discover and excited to move into. The entire project is like a one-of-a-kind voyage; every space is a fresh adventure waiting to be discovered. Based on a deep comprehension of the residents, Ar. Jannat Vasi created a coherent and realistic interior that boasts luxury.
To get in touch with Ar. Jannat Vasi and her team at Jannat Vasi Interior Design, contact below:
Phone: +91 9819844059
Email: jannat@jannatvasi.com
[vvsmustread]