Air pollution is a serious problem worldwide, particularly in developing nations like India. A Mumbai based design and material innovation company, Carbon Craft Design has found a solution to this grave problem.
Human activities are changing the world faster than we ever imagined. The resulting adverse effects on Climate are evident. 39% of carbon emissions are due to the construction industry.
There are methods to capture pollution but the next big question is what to do with the captured pollution. Well that's the starting point for this young team to start their research. They wanted to build products by upcycling air pollution.  The perfect mix of architectural perspective and technological applications gave them a workable solution – Carbon Tile.
They have collaborated with Air Ink , a company that makes ink and ink-based art products by condensing soot-based gaseous effluents generated by air pollution due to incomplete combustion of fossil fuels. It is a spin-off group of MIT Media Lab. Air Ink provides them the soot as a raw material for their product – Carbon Tile.
Tiles have had a historical significance in decorative spaces and artistic exhibitions. With the present day context, they designed Carbon Tiles to use its significance in commercializing environmental solutions. This is at the intersection of Craft, Design and Technology with the sole aim of building scaleable solutions.
1 Carbon Tile = 1 day of Clean Air for a person = cleaning 30,000 litres of air.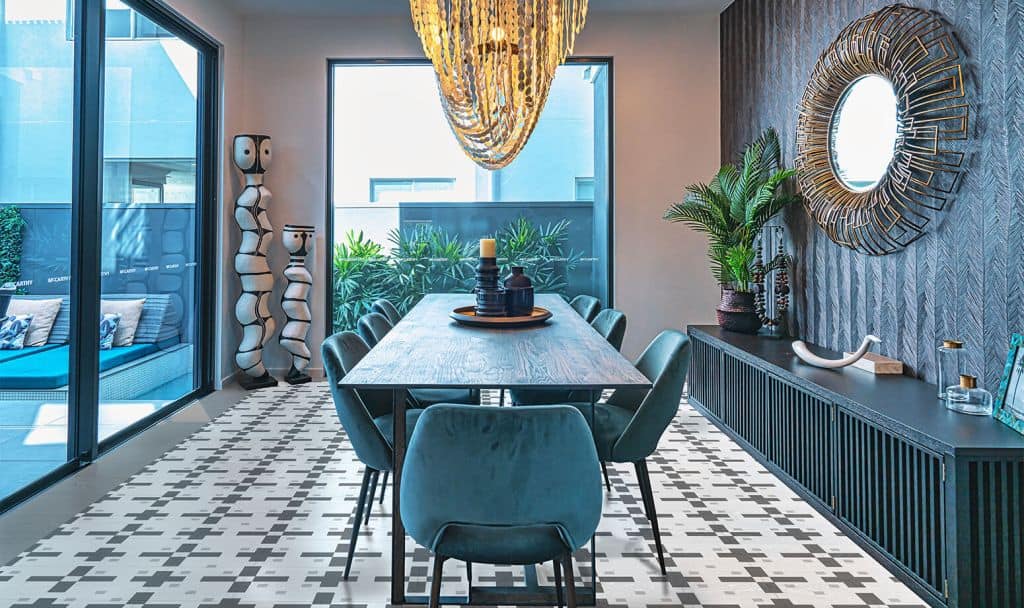 IdenTile Series – Standard Range
Our cities are filled with stories of cultural identities that were born from the core of humanity. IdenTile is about touching that core again. They fused the unique identities of the cities with the natural elements to express our coexistence with nature. These patterns are symbolic art form of our contemporary taste with modern twist for our living space.
IndusTile Series – Premium Range
The curiosity to explore materials has been the reason for our evolution as a species. IndusTile talks about the relationship between men and material. Inspired by the magnitude of our consumption of natural resources, the design highlights the changes brought by the Anthropocene period. Hence, this series upcycles the maximum amount of particulate matter pollution.
Every Carbon Tile is handcrafted right from the start. The process begins with Cutting, Shaping, Joining, Filling and lastly, Forming the tile. The captured pollution is initially processed to remove harmful heavy metal impurities, and fused with a mixture of cement and natural materials like marble derivatives to craft Carbon Tiles. The whole process consumes least amount of energy compared to the conventional tiles.
Specifications:
Shapes
Square – 3 sizes
300mmX300mm
250mmX250mm
200mmX200mm
Rectangle
Hexagon
Thickness – 20mm to 30mm
Wet Transverse Strength > 3N/mm2
Water Absorption – Below 10%
Finish – Unpolished (Polishing onsite is required)
Colours – 6 colour options available, ranging from white to black and shades of grey in between.