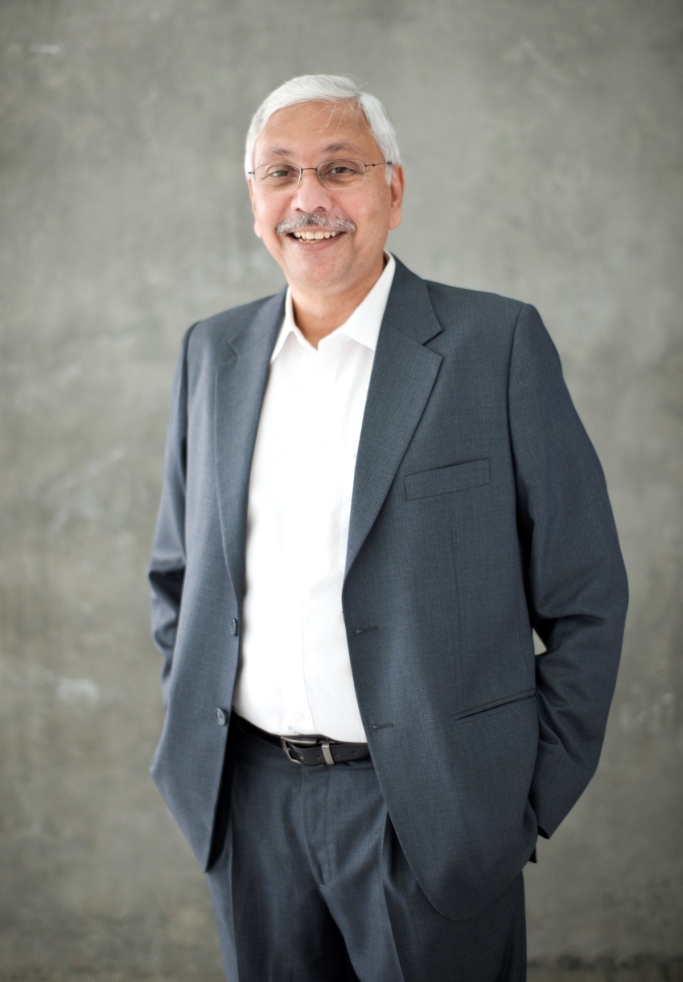 Modular furniture constitutes an important part of the building materials industry – it makes the building usable for commercial use. This industry has been undergoing many transformations – the usage of new age materials, changing purchase behaviours, online sales, etc. The popularity of concepts like Work From Home (WFH) are now adding newer dimensions to the modular furniture industry. Buildingandinteriors.com talks to Mr.Anil S. Mathur, COO, Godrej Interio on his views on the modular furniture business in the present times and going forward, especially given his company's market leadership position.
B&I: Let's start with the situation we all are in – Covid19 induced lockdown. What is your post-Covid strategy for Godrej Interio?
AM: I would put these strategies in two phases viz. Post Lockdown and Post COVID 19 stabilizing which I believe would take about a year.  It is important to focus right now on the post lockdown strategy.  Before we make any strategies, we must realise that there are 3 elements that this pandemic has created.  First being the economic implications, second, common response to the situation of the pandemic and the third, the society's changing expectations and behaviour.
While the first two are more of quantitative in nature, the third one becomes both quantitative and qualitative – as we are  talking about the change in behaviour and expectations and for this, we did a consumer research in both B2B and B2C spaces to understand the changing needs of our consumers and to evolve a strategy.  The strategy needed us to think about our product portfolio, value-price equation, communication, channel and also restructuring the manufacturing and supply chain.
As this pandemic created a new paradigm shift of activity from home – Work From Home (WFH), study from home, etc., our first strategy was to put a product portfolio which would help consumers in having ideal solutions to work from home which is going to be there for a longer period of time than just the lockdown period.  Considering the economic implications and the longer period of people being at home, we have reworked out our product portfolio to bring out an "Essentials" range of products which will be more affordable and at the same time solve consumer needs, use of technology and digital media both from Go To Market strategy and Communication strategy will have a greater emphasis and while our offline stores are expanding, we are increasing our penetration through online by increasing the delivery points from 2000 pincodes to 5000 pincodes.
As a market leader, our strategy has also been to provide knowledge through webinars and through various social media handles on ergonomics and how people should manage their health and wellness through this lockdown period.  We are looking at segments like health and education which have higher potential to grow as far as products are concerned and focus on infrastructure projects for our project business.
B&I: What do you think could be the implications of Covid19 and resulting social distancing norms on the 'design language' of your solutions for the market?
AM:  COVID 19 and the resulting social distancing norms will have major impact in the B2B segment.  Based on our research, our design teams have been continuously working on developing design languages which could be more flexible, reconfigurable and reusable on a long term basis.  For developing these design languages, it involves translating medical guidelines into workplace strategies along with understanding the organizational processes.
Godrej Interio has received queries from 75 offices for advising them on redesigning their office spaces. The solutions range from health screening; physical distancing within the office; reducing activities that require touching such as bathroom faucets and attendance systems and replacing them with sensors; staggering lunch timings to ensure there's no crowding at the cafeteria; and tips on how to improve fresh air circulation. In the last decade, offices were designed to leverage the power of teamwork, to bring people together, not to keep them apart. This requires a sea-change in the current scenario and hence is an important element in office design.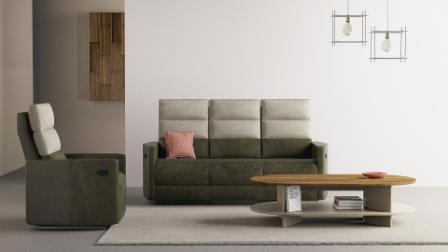 B&I: Businesses have been under increasing pressures for a while. With the catalytic role that the pandemic has played on the business environment, would we see less reliance on brick and mortar stores from a national player Godrej Interio? What would be the alternate channels that are likely to be explored?
AM: Currently, we have 300+ exclusive showrooms and dealers and 1200+ dealers/retailers across India. We have established a very comprehensive supply chain network due to our offline business, and that is the biggest advantage we have in comparison to other players who are going from online to offline.
As a brand that has a product portfolio that is extremely diverse, it is essential for us to be present across both online and offline. We currently have a strong digital presence through our own e-commerce website as well as on third part aggregators such as Flipkart and Amazon. Having said this, we believe that the furniture industry is such that it is important to have an on-ground presence for providing an ideal pre & post purchase experience. However, e-commerce provides us an immense opportunity to reduce the number of visits that customers have to make to complete their purchase. Along with our e-commerce, our teams on field also are equipped with e-catalogues and are using tools such as room planners which enable digital consultation to customers.
We have interior designers who work with customers in helping them visualize the looks once they purchase our furniture and provide design consultancy too. So, the brick and mortar stores, which have been following all safety guidelines to assure customers, will remain an integral part of omni-channel customer experience but at the same time, we have been building infrastructure to enable customers to make the purchase decision with minimum number of or no visit to stores. We believe a strong omni-channel strategy adopted by us of penetration in the market, both online and offline, will result in our being closer to our customers.
B&I: What role do you think that technology (like AI and VR) will play in upgrading the customer experience/interface?
AM: Virtual Reality (VR) has been an emerging trend over the past few years and represents the ability to transport the user to an alternative real-world scenario, though there is a cost involved. VR offers immersive solutions for the building industry, enabling stakeholders to collaborate in the design process.  For those companies who start using it now, it will transform how they project and build.
AI can improve everyday experiences for customers – be it transforming the customer experience by providing personalized content, allowing for automated life assistance and empowering self-service.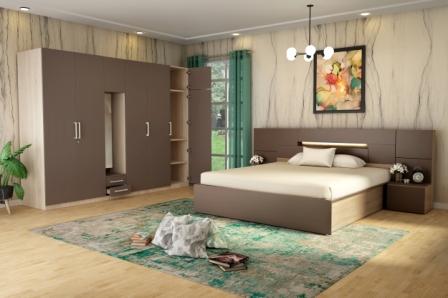 B&I: How do you see the marketing communication mediums change as we move ahead? Do you see 'digital first' being a reality soon?
AM: A good integration of various mediums create a better communication strategy.  Of course, in this situation, the scales are tilted more towards digital as compared to the earlier business scenario.
Consumers want to visualise how furniture would look in their living spaces before buying them. Marketplaces have their limitations as they cater to several categories. But a good website that offers visualisation for products can help consumers make the purchase decision. Secondly, people also like to be sure about the quality of the furniture. But there are very few branded players in this category and that gives us an edge. We are growing at a CAGR of 15% over the last couple of years, compared to the market growth rate of 7-8%.
B&I: How do you see the role of an Architect for your projects business? How do you help him/her make better project specifications?
AM: Architects are an integral part of business connected with interiors, décor and designing of work spaces.  Many of the large projects may bring in the knowledge of working with spaces both in terms of functionality and aesthetics.
We constantly interact with architects, share with them our research on work spaces in different segments, be it on office, education or healthcare.  Apart from translating their creativity into products and services, this collaborative approach is with the sole intention of satisfying functional and emotional needs of our customers.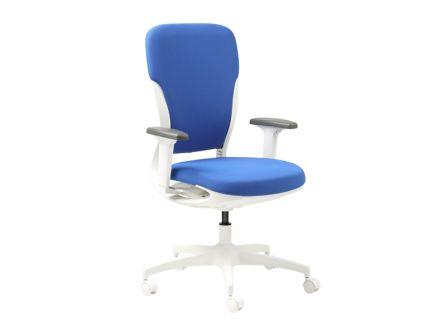 B&I: New materials (that are cost effective and innovative) are being discussed not just in the private projects but now increasingly in the government projects as well. What are the challenges in working with new materials and what is your approach going to be on such new materials?
AM: The material sciences are developing at a rapid pace bringing in challenges as well as opportunity to use newer materials. A good example is the advancements in the area of new-age plastics. We have developed a chair (designed by a Danish designer) called Motion which is able to address the current ergonomic need of mobility/movement while sitting.  This flexibility in the chair would not have been possible with the conventional materials.  Even in projects, newer materials are leading to many activities being done in the factory, thus reducing the time of execution, giving better and consistent finish to the products.
Challenges in working with new materials include high initial investments and skill-sets required to handle such materials. The upside while working with some of the newer materials is that it helps in improving the sustainability standards and are beneficial to organisations which are today adopting triple bottom-line approach (People, Planet, Profit).
B&I: What has been your experience with Script – both online and offline?
AM: Script is an attainable premium brand that offers to bridge the gap in the mass premium segment in the furniture retail space. Script is premium and niche but endeavours to reach the mass market wherein aspiration for cutting-edge products exists but a prevailing range remains non-existent.
There is a vacuum in the attainable premium segment where the consumer is looking for a value product with the finest design and technology features. Script is the answer to that segment.
There has been very positive response in the markets where we have launched Script through our physical stores.  We have also started getting response on our website from cities other than where we are physically present. We are simultaneously expanding our online reach in these cities.
B&I: What is your view on the impact of IKEA on the Indian market?
AM: Every organised furniture player has its own business model and specific design and product portfolio offerings.  The Indian furniture market is huge and each brand would like to position itself to a particular target group.  Presence of MNCs like IKEA will also help in consolidation of the market.
B&I: You work with many vendors on the components side for you furniture business. What are the challenges you face? What is your advice for them?
AM: To bring the furniture manufacturers in India at globally competitive and quality standards, it is critical that the supply chain has a common vision.  We have been working with our vendors along with CII and through the CII – Godrej Vendor Cluster programme been able to develop our vendors to approach their business differently and today many of our vendors are thinking of value creation rather than pure, simple profitability from the business.
B&I: There's a lot of talk around India being in a strategic position as a manufacturing hub in a post-Covid era. Your take on that. What would your words be for the policy makers so that India is able to capitalise on this position?
AM: Government has taken cognisance of the fact that India has a well-established furniture industry which, if supported, can make impact in the global market.  This is indeed a positive sign and there are discussions going on with the policy makers on various parameters connected with this industry such as raw material, logistic cost, availability of infrastructure and skill development.
A holistic view needs to be taken to develop an eco-system which will help the furniture industry develop and grow to international standards. Based on the consumer insights, we may have to develop different strategies for the "New Normal" after this financial year which will be the Post COVID strategy.