Hansgrohe Group, a leading manufacturer of bathroom & kitchen fittings from the Black Forest area of Germany is celebrating its 120th anniversary. The company, with an unwavering passion for water, has been on a mission to deliver human-centric water experiences since its inception and emerged triumphant even amidst the pandemic, generating sales with a 9% increase in the operating profit as compared to the previous year.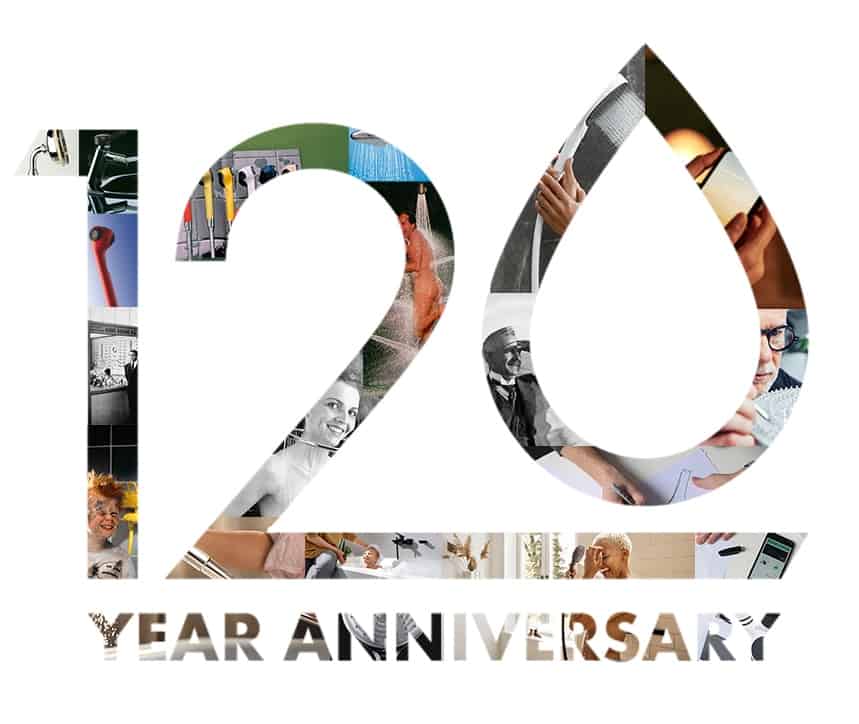 The company's history dates back to 1901 when innovator Hans Grohe founded a craft business for metal-spun goods in the small town of Schiltach, Germany. One of his specialties, tin shower for home bathrooms began coming into style and this laid the cornerstone for the success story that continues even today, after over a century. The superior quality of Hansgrohe Group is shared by its two brands – AXOR and Hansgrohe. AXOR, the designer brand develops distinctive products, manufactured with excellence for luxurious bathrooms and kitchens. AXOR products are designed in collaboration with world-renowned designers – Philippe Starck, Ptricia Urquiola, Antonio Citterio, Jean-Marie Massaud, and Barber Osgerby among them. Hansgrohe, the premium brand offers innovative solutions for kitchens and bathrooms that combine intelligent functionality, outstanding design, and enduring quality
Reshaping the bathroom landscapes worldwide over the past 120 years, Hansgrohe Group, an internationally diversified company, lives up to its founding doctrines – innovation, design, quality, manufacturing expertise, and sustainability. With a profound appreciation for its 4700 employees' commitment during the pandemic, the Executive Board of Hansgrohe Group decided to pay out a COVID-19 bonus towards the end of 2020 to all its employees worldwide. The company maintained regular operations and was able to cater to all its customers without quality compromise. Furthermore, Hansgrohe SE also signed a deed of purchase for a majority stake in the family-owned Easy Sanitary Solutions (ESS) B.V., headquartered in Oldenzaal, The Netherlands.
Speaking on the monumental milestone, Gaurav Malhotra, MD India and Regional Key Accounts Asia, 

Hansgrohe

Group-
"We are thrilled to be celebrating 120 years of Hansgrohe Group. This is a testament to the commitment and dedication of our entire team across the globe as well as our continued focus on superior quality products. We are proud of the way the company has evolved and grown over the last century and we hope to continue our successful run and work in tandem with our core values to create innovative products that reflect our passion for water by sensibly exploiting cutting-edge technologies."
With sustainable ideas that are blueprints for tomorrow, Hansgrohe Group aims to reduce the usage of resources and manage waste efficiently to achieve its goal of Co2 neutrality and a completely climate-neutral footprint by 2030. The company also has also won numerous accolades such as the iF Design Award 2021, iF Gold Award 2021, German Design Award 2021, and the Iconic Awards 2021 for Innovative interiors, amongst others.
AXOR and Hansgrohe products are featured in top hotels such as the Reichstag in Berlin and Burj Khalifa in the UAE, as well as cruise ships such as the Queen Mary II and Quantum of the Seas. Hansgrohe Group's exquisitely crafted products are also available in private houses and apartments in 146 countries around the globe.
The Hansgrohe Group, based in Schiltach/Southern Germany, enjoys a reputation as a leader in innovation, design, and quality within the bath and kitchen industry. It brings form and function to water with taps, showerheads, and shower systems.
The 120-year history of the company is marked by innovations such as the first hand-held shower with multiple spray types, the first pull-out kitchen tap, and the first wall bar to hold a hand-held shower. The company holds more than 15,000 active property rights.
The Hansgrohe Group stands for long-lasting quality products with its brands, AXOR and Hansgrohe. With 33 subsidiaries and 22 sales offices supplying products in more than 140 countries, the company is a reliable partner to its customers around the world.
The Hansgrohe Group, its brands, and products have won numerous awards, including more than 600 design prizes since 1974. Sustainable production of resource-conserving products is central to the company's business activities around the globe. The products of the Hansgrohe Group are featured in projects around the world, such as the luxurious ocean liner Queen Mary 2, and the world's tallest building, the Burj Khalifa in Dubai.
The Group's high-quality standards are ensured by five wholly-owned production facilities: two in Germany, one each in France, the United States, and China. In 2019, the Hansgrohe Group generated a turnover of EUR 1.088 billion. It employs more than 4,700 people worldwide, about 60 percent of who work in Germany.
[vvsmustread]