Doors are much more than just a way to go in and out of your house. They serve as an entry point into your life. Also, they open up, allowing others to enter your universe. They play a vital role in our lives. Moreover, they serve as our guardians, shielding us from the outer world. Call us to buy the best glass, wooden, aluminium, plywood, PVC doors in beautiful designs at the most competitive price.
As the market expands to incorporate both domestic and international makers and goods, India's fenestration sector is growing. In terms of ventilation, safety, and aesthetic value, good quality fenestration based on advanced technology ensures improved functioning, better looks, feel, and performance of a building.
While real wood profiles are desired for their great aesthetic appeal, demand has been hampered by their high cost, unavailability of suppliers, and high care requirements. Wood, on the other hand, remains the preferred material for fenestration in high-end properties.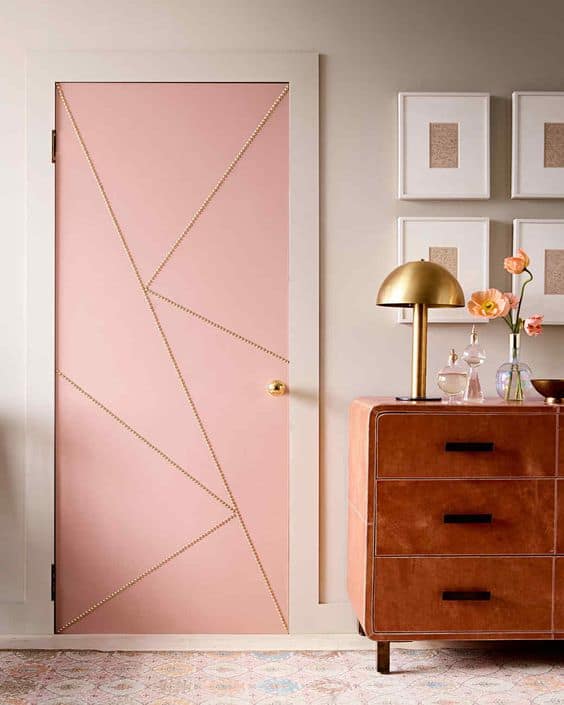 Image Source: Pinterest
Knowing what materials are available for various types of fenestration might assist you in making a better decision for your home's fenestration. Wooden, steel, aluminium, glass, PVC, and other fire-rated materials are used to construct the doors in beautiful designs. Thus, they are classed in the following ways based on the materials used in their construction:
Wooden fenestration, often known as timber fenestration, are typically used for the interiors. Also, there remain numerous advantages to using wood, including soundproofing, insulation, and security. It's simple to set up and maintain. It has a lengthy lifespan. It has a unique charm because it is made of natural materials.
Glass doors are stylish and bring beauty and richness to your home. They provide a direct path to light in your house. Front entrances with cut glass panels set into timber frames are a lovely alternative.
PVC doors are lightweight and simple to operate. Also, they are available in a variety of styles and colours and are quite attractive. These fenestrations do not rust and require little upkeep.
4. Aluminium glazed doors
In commercial installations, aluminium fenestration with a glass panel is the most prevalent. Also, they are sturdy and long-lasting, making them ideal for use as a security unit.
The steel doors are utilized on both the inside and outside of buildings. Also, for insulation, they have a steel face with a foam core. In comparison to other materials, they are quite durable and also fire-rated.
6. Hinged doors 
The hinged door is the most prevalent fenestration type and has been around for a long time. A hinged panel is either left or right-handed and has 2-3 hinges on the vertical long edge of the door. An inward or outward swinging hinged panel can be installed.
Flush doors remain price effective and have plain facings on both sides and have a simple design. Also, they can be both indoor (which is more common) and exterior (which is less common). They are excellent outside entrances because they provide additional insulation and robustness. Wooden slats layered on top of one another make it a stave core.
8. Sliding door 
The sliding doors have various advantages for both residential and commercial premises, ranging from significant space savings to ease of access between rooms. Sliding entrances may be a functional and elegant addition to any home, whether as an interior or exterior doorway, and the gear can even be fitted to a closet or cabinet for convenience.
Buy the best doors at the most competitive price with us!